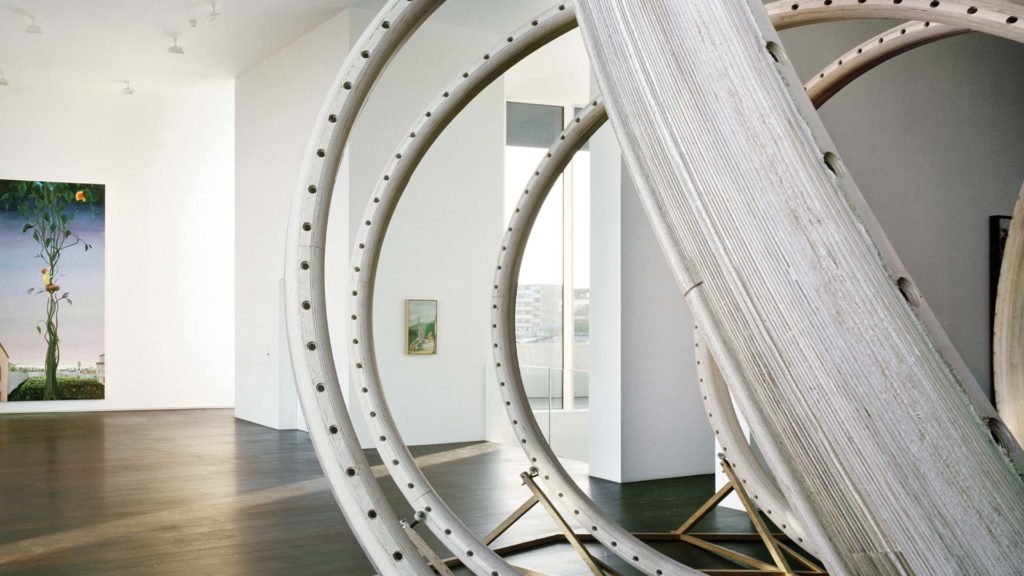 Claudio Silvestrin Architects
Past and present blend successfully. New and historic architecture united by contemporary art in the heart of London.
Since 1985, the year in which she opened her first art gallery in London's Mayfair, Victoria Miro has been a major exhibitor of contemporary art in London, today representing 40 artists, some enjoying world acclaim, others emerging talents.
The Mayfair gallery was replaced in 2000 by new spaces created in a former factory in the northeast of London, between Hoxton and Islington. A typical Victorian brick building was converted into a 700-sq. m gallery with a private garden that also serves as exhibition space.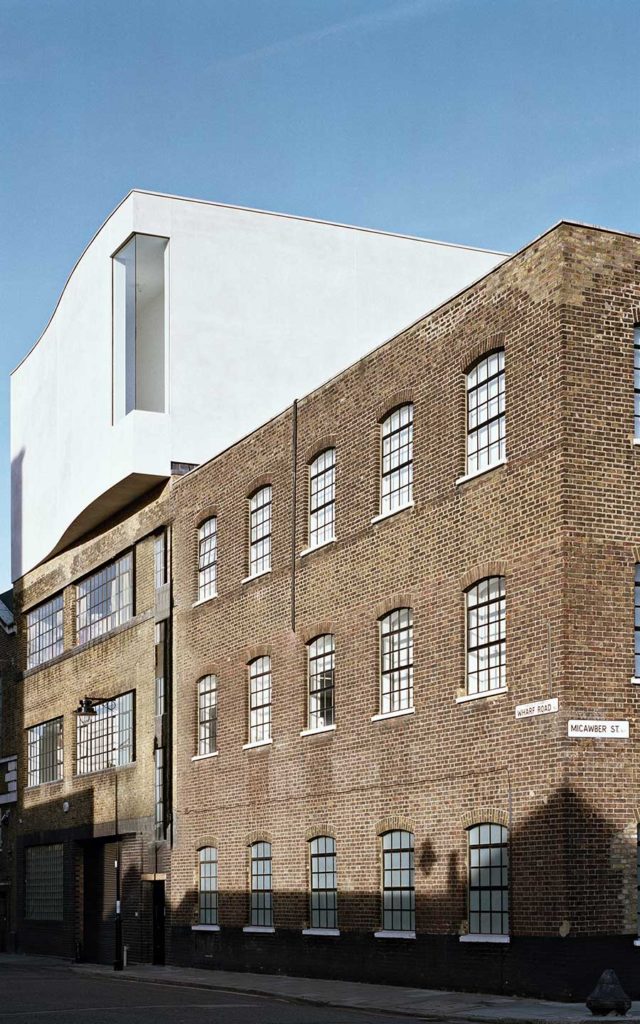 A few years later, the renovated site was extended with a project by Claudio Silvestrin to house the Victoria Miro Private Collection Space. Resting on the roof of the existing building, this white sculptural container stands out vividly. Slightly irregular in shape and jutting out from the roof, the delicately perched white volume contrasts strikingly with the materiality and static solidity of the dark-colored brick building on which it rests. A new architectural and urban feature, it openly declares its purpose, 5-m high extensive glazing providing views into the interiors designed to house large works of art.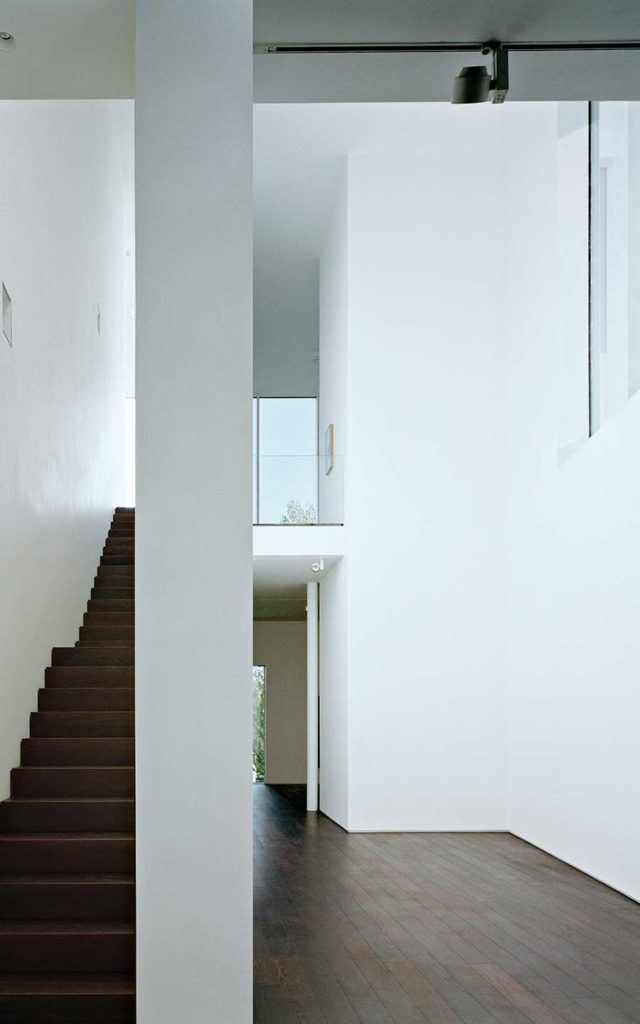 Inside, the 400-sq. m upper floor exhibition area is accessed via a straight 72-step staircase enclosed by walls on either side. The collection itself is distributed over several rooms, the largest measuring 8 x 28 m, with a 6-m high ceiling. The tall glass windows facing east and south flood the spaces with natural daylight, turning them into a place where art, architecture and natural light come together to the benefit of all three.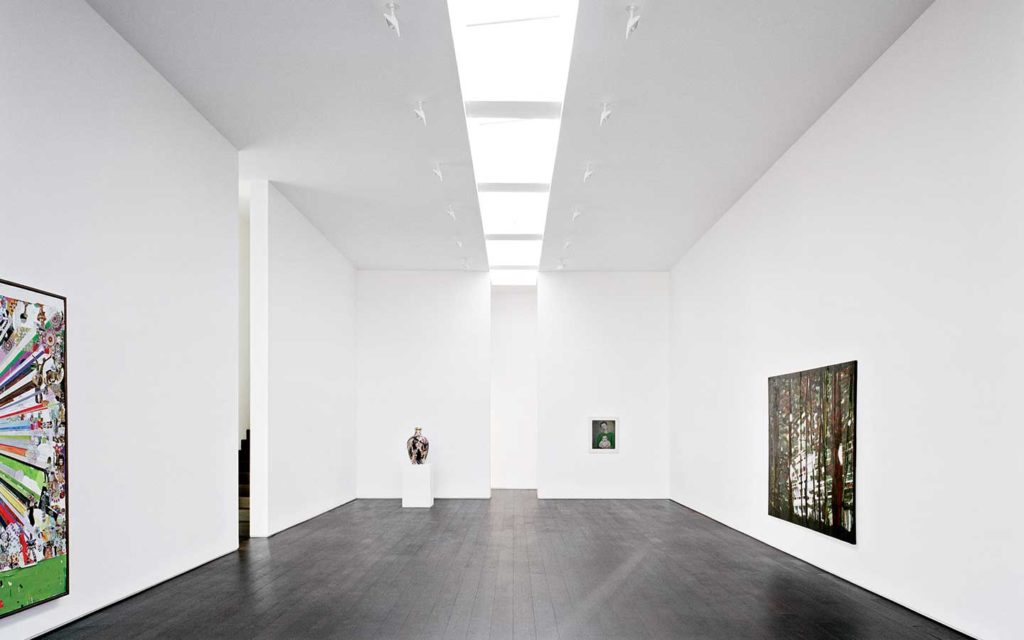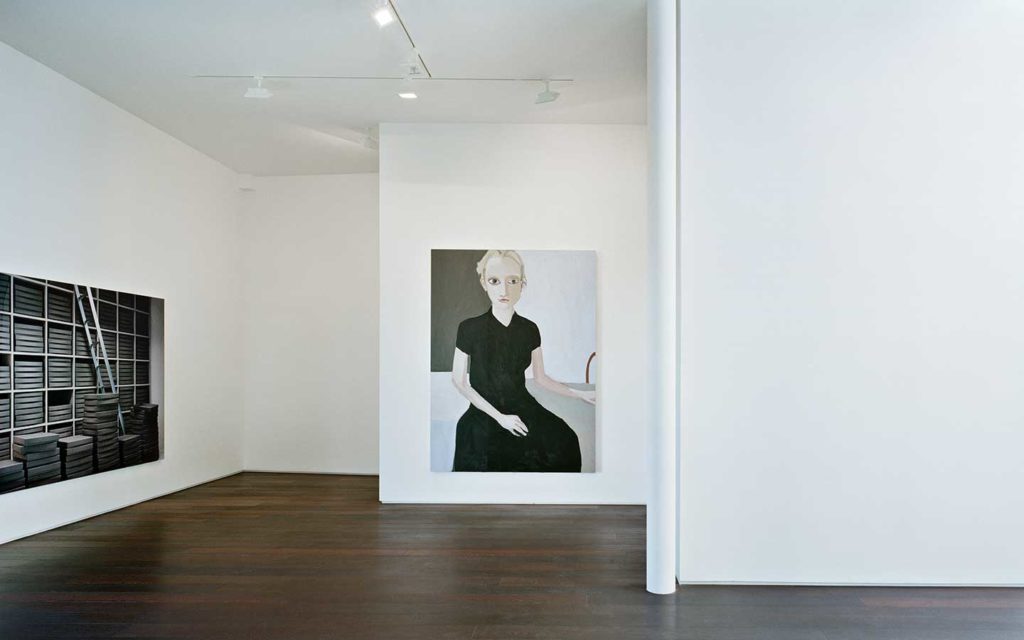 ---