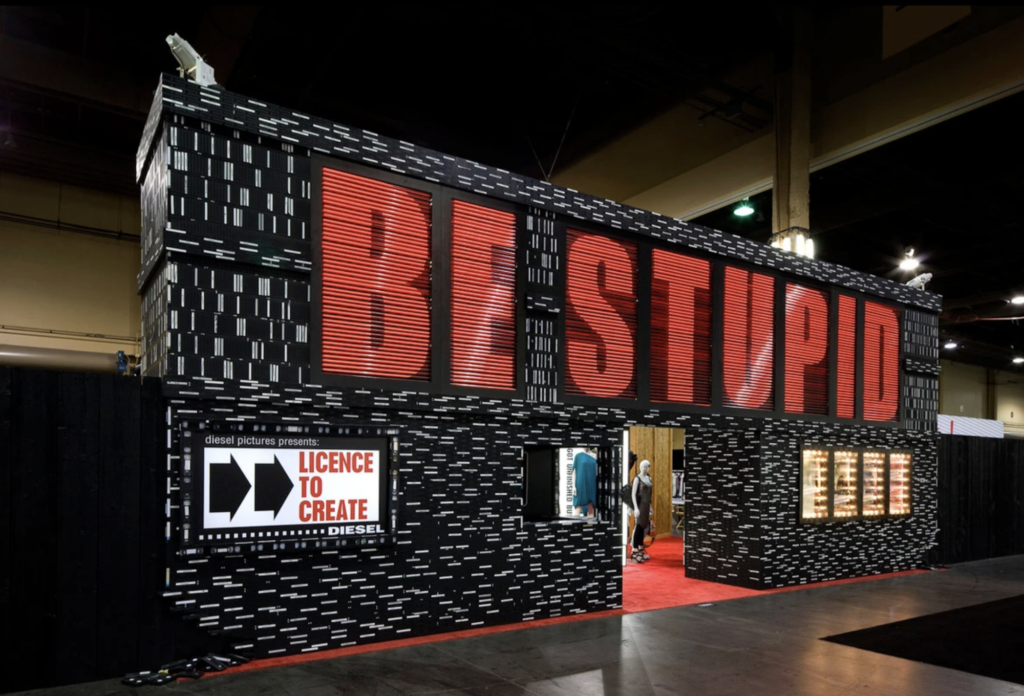 It was a small step straight from the city of Perugia, in Umbria, the most authentic region in Italy, to the iconic metropolis of New York (the city that never sleeps). Or was it a quantum leap, for the Italian designer and entrepreneur Daniele Minestrini? Like an electron when it bounds from one orbital to the next. Electrons revolve around the nucleus of the atom, occasionally delighting us by jumping from one orbital to another, further from or closer to the nucleus. Each time this happens, an amount of energy (Quantum) is either absorbed or released, as if making a sudden leap from one reality to another. What could be more different and distant from ancient Perugia and the Big Apple? Obviously the leap is not so immediate for a variety of reasons, including the belief system rooted in society, loathe to believing such an experience is even possible.
However, the Quantum Leap analogy still holds true: whenever experienced, something actually happens. Usually they are small events, requiring less energy, but in this case the change is of considerable proportions. Daniele Minestrini's professional adventure in the US first began after he graduated from the European Institute of Design in Rome and cut his teeth on the market in Italy, during which time surprisingly he was steered off course, away from the world of design, with other surprises and encounters in store for him.
ASCOLTA IL PODCAST
---
This intense path led him to link his name – and part of his professional history – to DIESEL, an Italian brand synonymous with high-end denim garments, a veritable cult product. A fashion icon that coveys values of Italian design and architecture, transcending fleeting trends. Daniele's creative vision turned his exhibition spaces into shrines, enlivened by ultra-contemporary theatrical performances. He transcended the store stereotype, heralding a "live stage" concept where stories unroll on the cusp of possibility, impossibility, between urban style and the boundless horizons of American landscapes (mindful of his nights spent behind the scenes at the Morlacchi Theater in Perugia, where despite never treading the famous wooden boards, he gained considerable experience in the field by building sets, assembling and dismantling pieces of this "world." An invaluable training experience, in which manual skills and pure creative energy rubbed shoulders, a leitmotif in Daniele's future life). He made his professional début in Italy as director of the Interior Design department for Diesel, far removed from suit and tie dress code requirements. He was in charge of developing the brand's creative concept and went on to manage special projects for the Diesel Group, taking the US market by storm.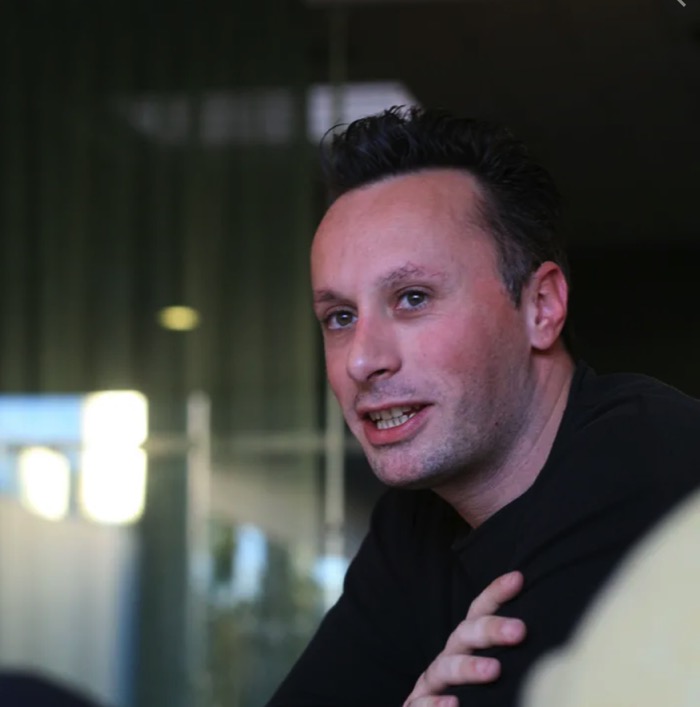 We asked Daniele to tell us more about his design vision in broad, colorful brushstrokes; from his beginnings as a DJ at Norman – an underground club in the Umbrian capital – where he first experimented with cross-contaminations between music and design. An experience that proved invaluable when he unexpectedly landed a job interview with Renzo Rosso (Diesel's iconic owner) on 14th September 2001 (three days after 9/11).
During his student years Daniele's personality did not go unnoticed and he was called to collaborate on the creative development of Onyx stores. A new twist of fate awaited him once more, converging music and design, leading him towards the rapidly growing music and television world of MTV in 1999-2000. Daniele strived to challenge the classical process by designing stores/TV sets in Onyx stores in Rome and Milan from where MTV broadcasted its shows.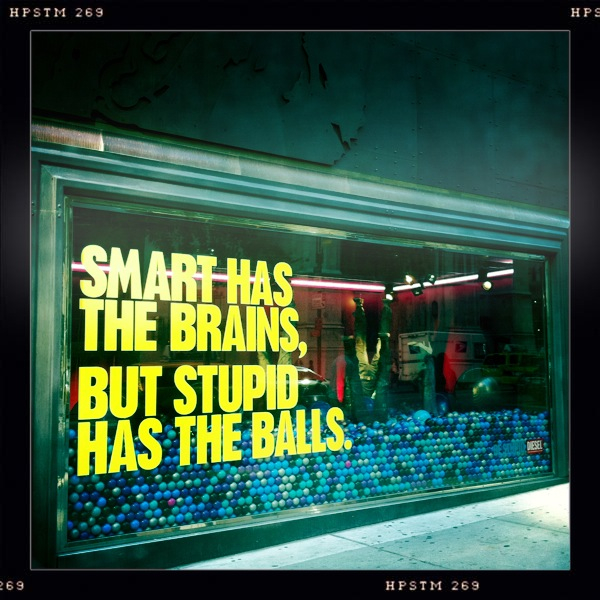 True to the principle that "Nothing is as permanent as a temporary program" the initial one-year contract with Diesel USA (it lasted over a decade) convinced him to get on a plane. Thus his resounding career took off in the United States and Asia (for several years he endured the physical effort of traveling 3 weeks a month between Tokyo, New York, Paris and London, via Italy) as Head of Retail Interior Design. But he didn't stop there, his limitless creativity led him to explore the world and as a citizen of the world, firmly and faithfully rooted in Perugia, despite residing in New York with his very own American family (his daughters speak and understand Italian creatively)!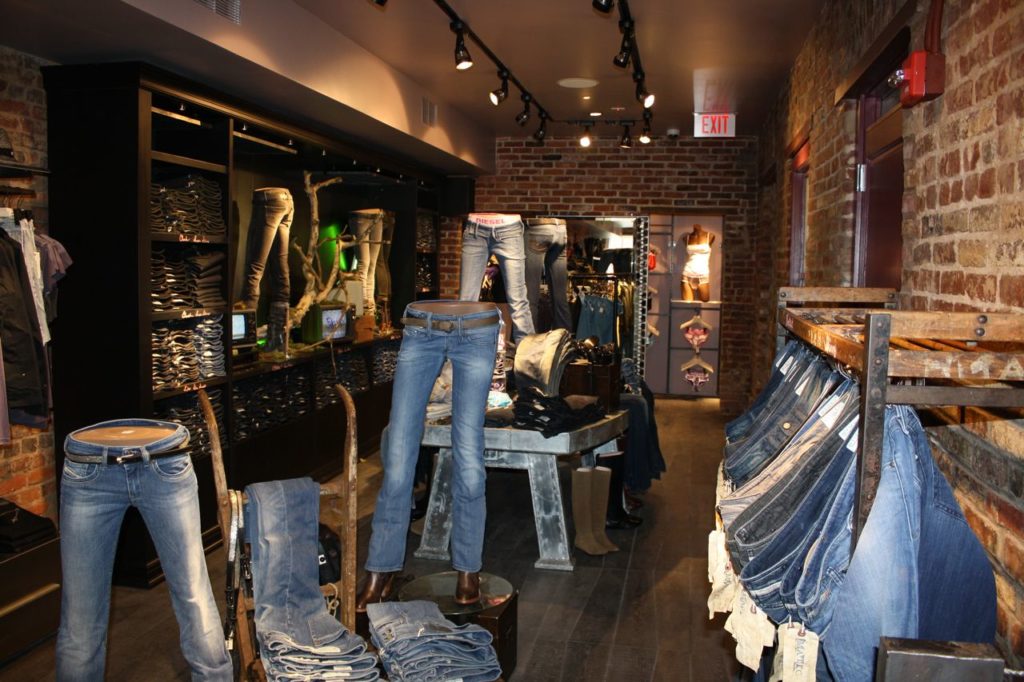 A challenge that embraced the world of fashion shows and events, focused in particular on the development of the brand and the design of the Retail Stores: a form of functional creativity, an "equation" balancing three main factors: Time, Budget and Design, a calculation supported by an artistic soul dedicated to the act of designing, using creative and sustainable solutions.
READ ALSO – Stefano Pasqualetti: an italian man in New York
Except for the extreme challenge undertaken with the design of the Los Angeles flagship store, in which budget and time constraints melted away in favor of unlimited experimentation, inspiring a trip through the Mojave Desert to discover the famous Aircraft Cemetery. A veritable source of inspiration for Daniele's team, which returned home with an MD80 that was disassembled and recomposed as a post-war scenography to complement the purest denim creations. The cockpit became a sort of shop-in-shop, a non-place within the physical space of Chicago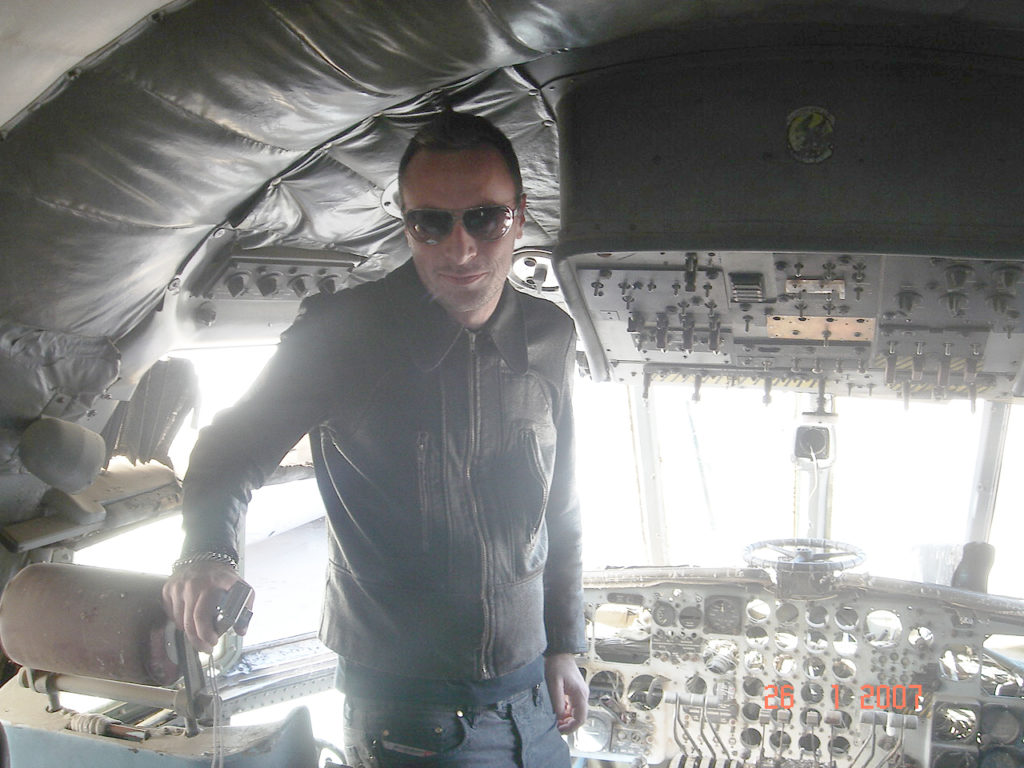 Until that moment, (before Renzo Rosso's electrifying vision), high-end retail design was prone to creating static formats replicable anywhere around the world, underpinned by the principle of "identicality"; repetition according to the Cookie Cutter effect theory. Diesel laid the foundations for fostering the creation of dynamic and free spaces, in tune with the extraordinary intuition of its founder. Daniele spontaneously reinvented himself and hallmark elements of the project: a unique interpretation of the spirit of the place and the holistic dimension of each project.  Floating ingredients that can be easily changed or simply broken down and reassembled, each time obtaining a new and unexpected result. Applying this fascinating and powerful theory is far from easy when you are required to complete 40 to 50 stores per year on average, each one requiring its very own unique character.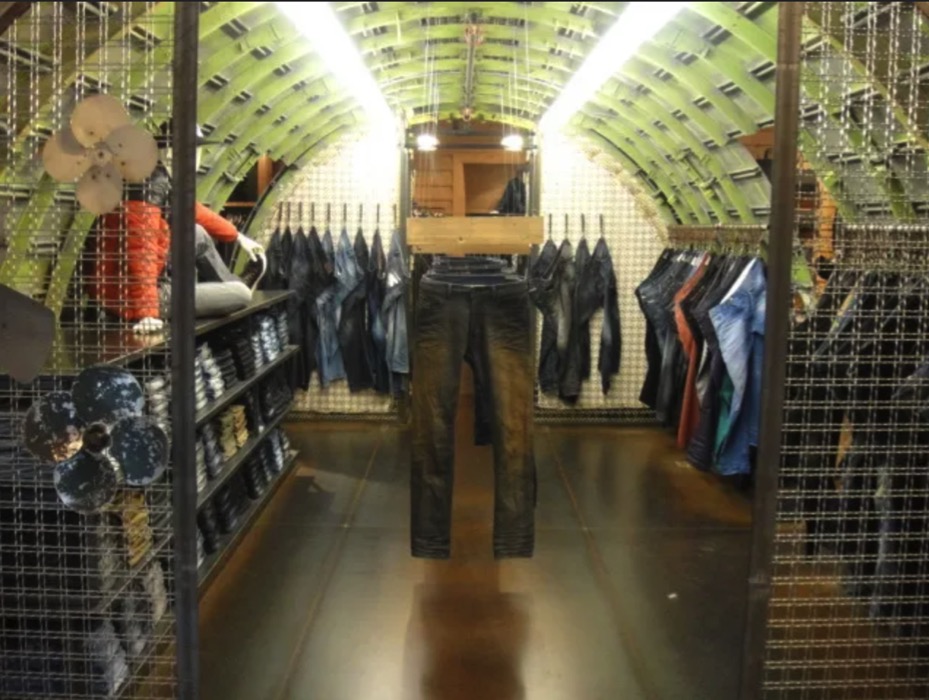 Connected with his guiding spirit (rumor has it that he is the reincarnation of a famous DJ who died in mysterious circumstances) Daniele has travelled far and wide, experimenting with very different places and functions, relishing the challenge of designing tailor-made projects for discos and scenographic sets, buildings and stores of all shapes and sizes, including the 152 fashion store in Perugia, one particularly dear to his heart, anticipating the trend of hybridized virtual and physical channels. An innovative project that created the online shop which preceded the physical one seven years ago, rare at the time and within the reach of customers.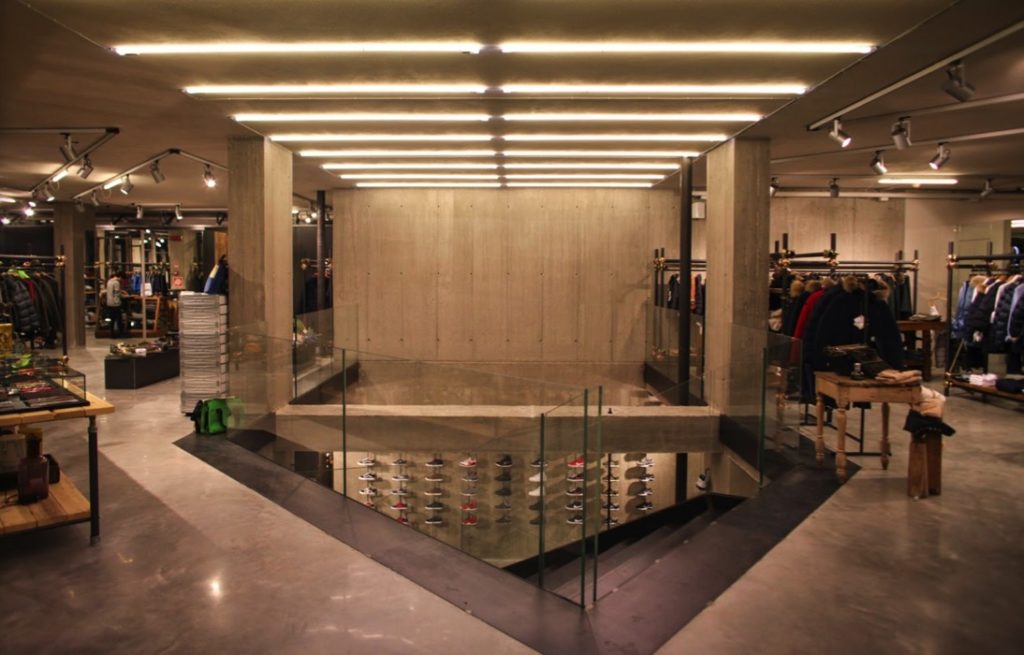 Endowed with an indomitable spirit and driven by a great desire for change and freedom, Daniele made a further "quantum leap", resulting in the start of his collaboration with Lacoste in 2014, for the creation of the brand's retail creative concept (a corporate, structured and rigorous reality, taking him from the torn T-shirt to the Polo shirt). This marked a change of direction, inspiring him to open his very own design, creativity and production services company.
A unitary formula, bucking the American trend of devotion to a specialized conception of different skills and the chain of production roles. Daniele strives to create an integrated service available to the brands he collaborates with: from the creation to the production of materials with veritable 'turnkey' services coupled with innovative "fitness spaces" (watch this space).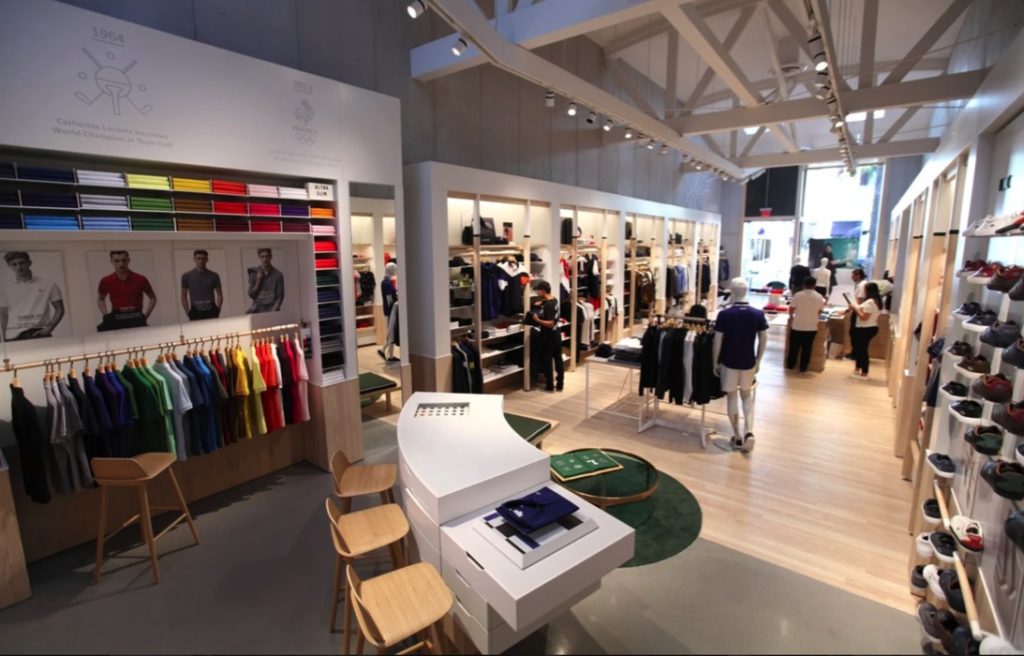 One last, probably not definitive, leap without a safety net, landing him outside his comfort zone to continue his limitless exploration of the boundless American deserts, where sky and earth merge as one.
---