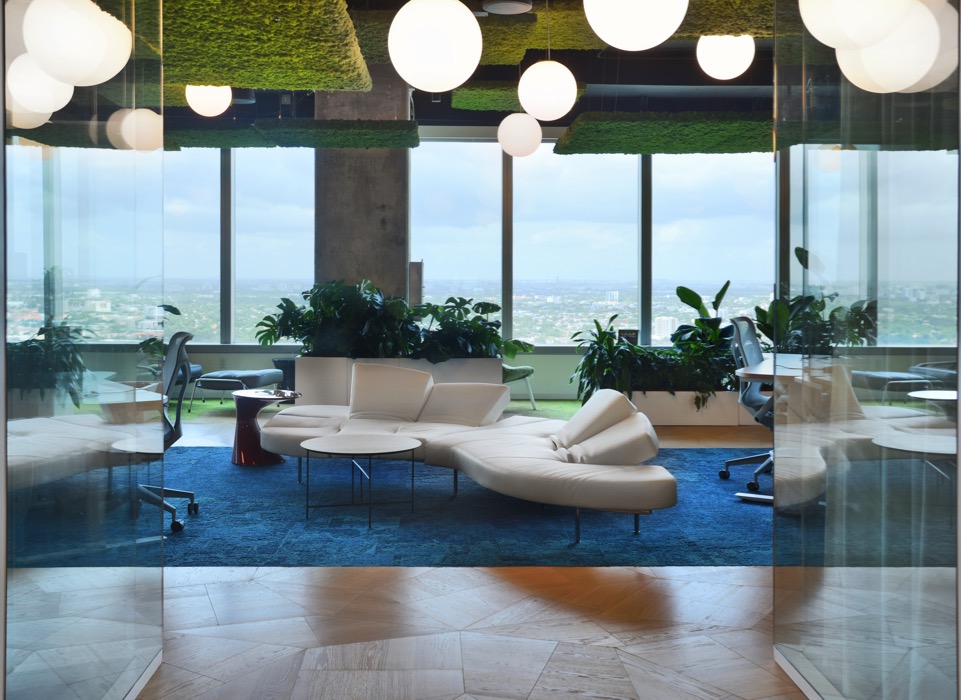 Boston Consulting Group headquarter in Miami
Project by Stefano Pasqualetti
Established in 2003, Boston consulting Group in Miami is one of the most vibrant additions to BCG's Americas system. The office is located in the heart of Miami's business district on Brickell Avenue—home to the area's young business professionals. The office boasts spectacular views of the Atlantic Ocean, Biscayne Bay, and iconic South Beach.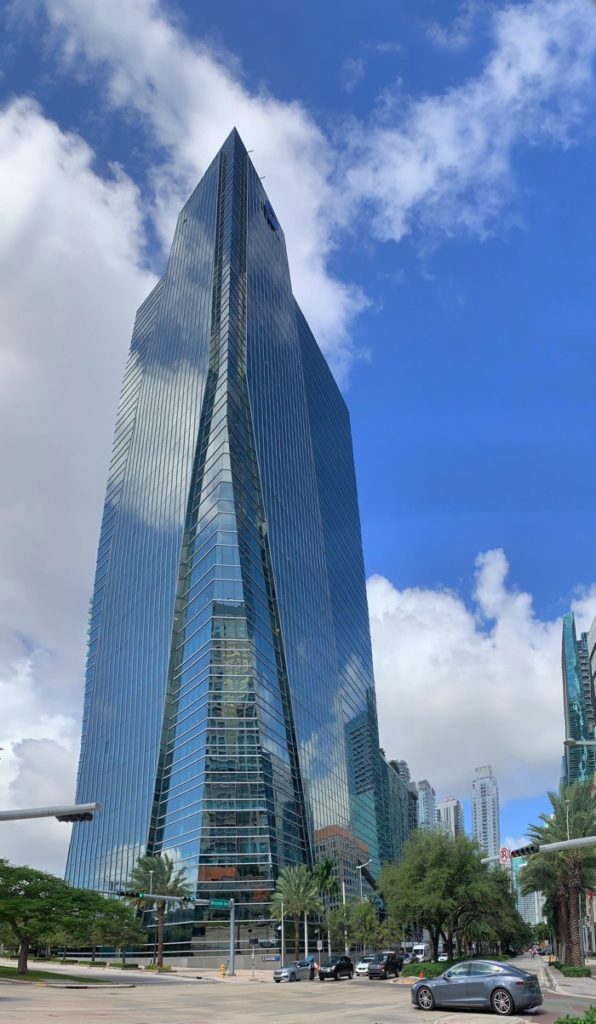 The office welcomes talent from multi-cultural diverse backgrounds. The consulting teams leverage local, national and global client relationships across a wide range of industries. As a result, the consultants have successfully built bridges to new clients and extended the depth of engagement with existing long-standing clients. The topics of engagement range from corporate strategy development to market entry to full life cycle digital transformations.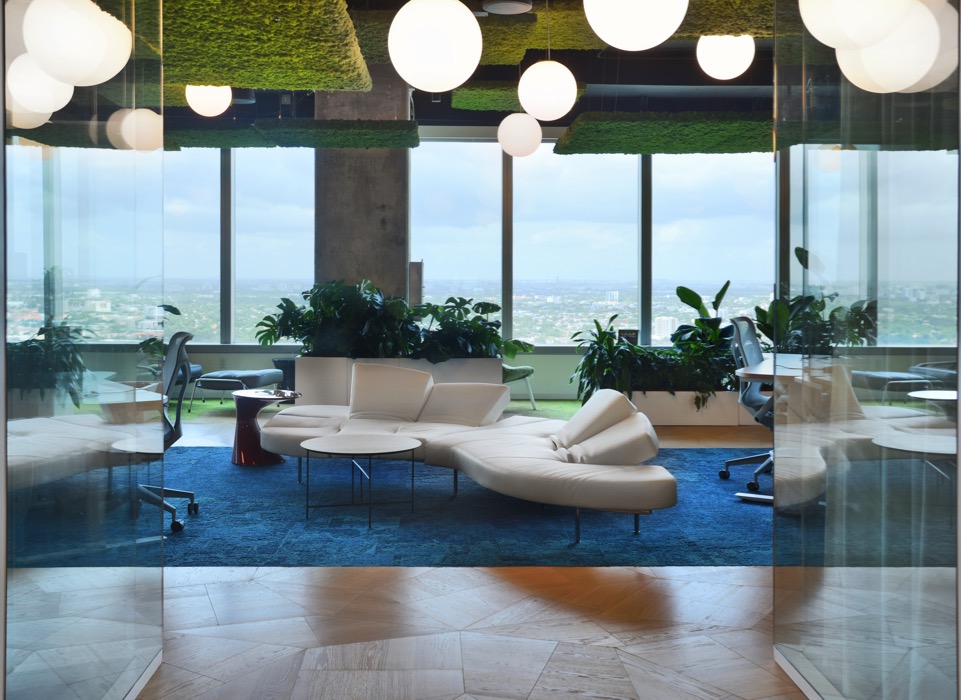 The overall career progression leads to industry and functional specialization that look to develop significant topic and industry expertise. The Miami office culture matches the energy and diversity of the dynamic city it supports, including cohort engagements and social gatherings. SLIDE Natural Genius designed by Daniele Lago for Listone Giordano, is a dynamic and contemporary wood flooring, the perfect solution to complement this fresh and innovative open working space.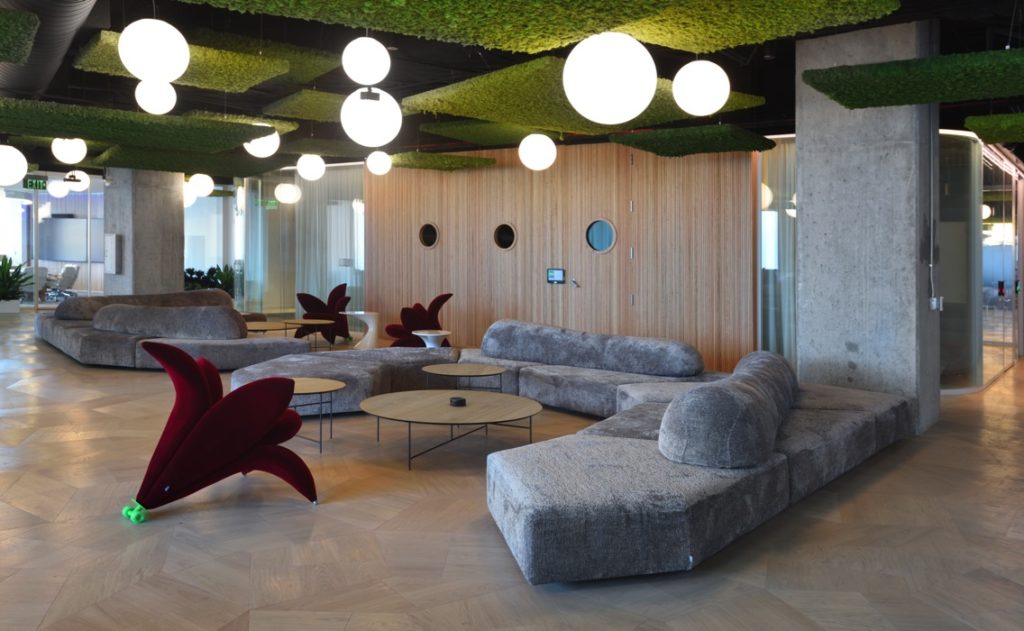 The Boston Consulting Group headquarters could not have found a better location. The neighborhood, the largest private real estate development since the Rockefeller Center, is now the nerve center of New York. Half of the New York's top listed companies have moved into the new development.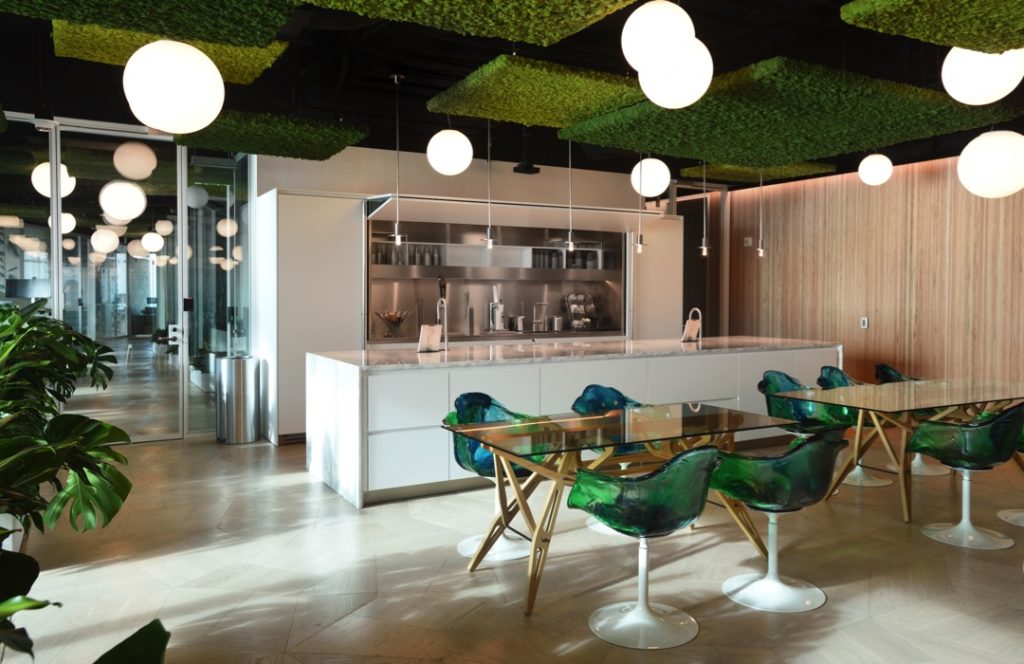 LISTEN TO THE PODCAST
---

BCG wanted to revolutionize its offices not only aesthetically but also functionally. The new organization of space reflects the multinational's identity: communication and interaction between people has to be encouraged to create a comfortable and above all efficient working environment.
So it contains very few fixed locations and a particular concern for communal areas favoring casual encounters between colleagues. The aim is to incentivize the "collision coefficient": the more opportunities created for unexpected interactions, the stronger the ties between people, optimizing teamwork.
The new headquarters of BCG, a multinational management consultancy in New York, is not just a cutting-edge design project but it triggers a real revolution in terms of quality of work. With the splendid photographs by Stefano Pasqualetti, the volume captures the phases and the surprising outcome of a futuristic project and a renewed identity for BCG 10 Hudson Yards.