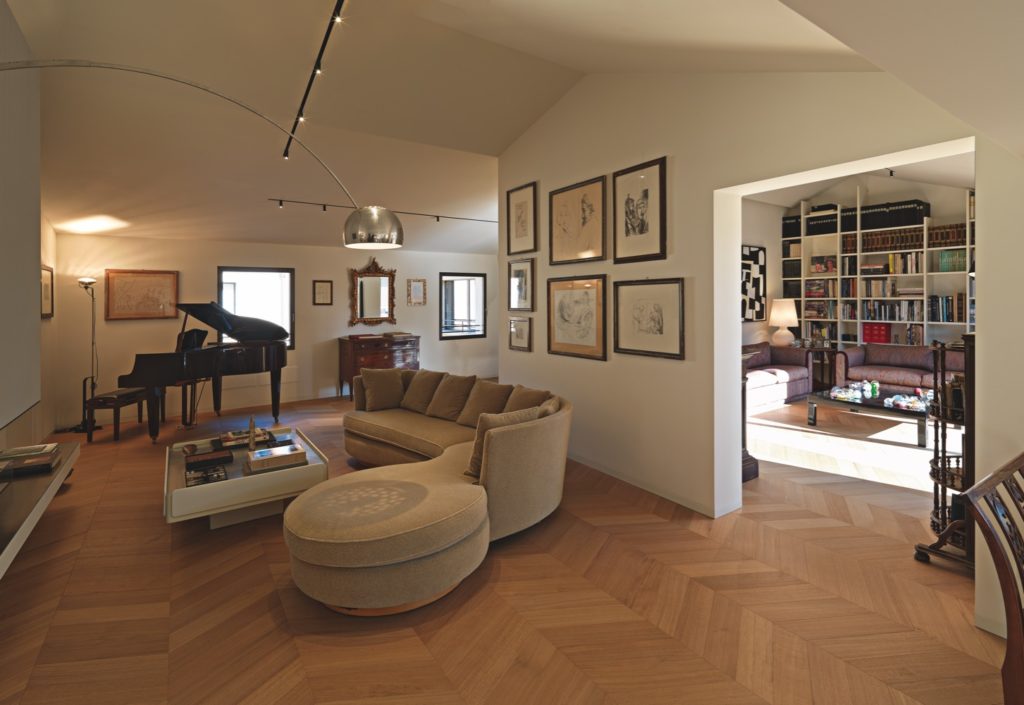 ANTONIO IASCONE & PARTNERS
The renovation replaced the original layout with a contemporary open-space plan that makes the most of the natural light.
The penthouse overlooks one of the earliest Gothic churches of Italy. Erected in the 13th century and still bearing the traces of Romanesque architecture, the church is flanked by flying buttresses that are so typical of the Gothic style.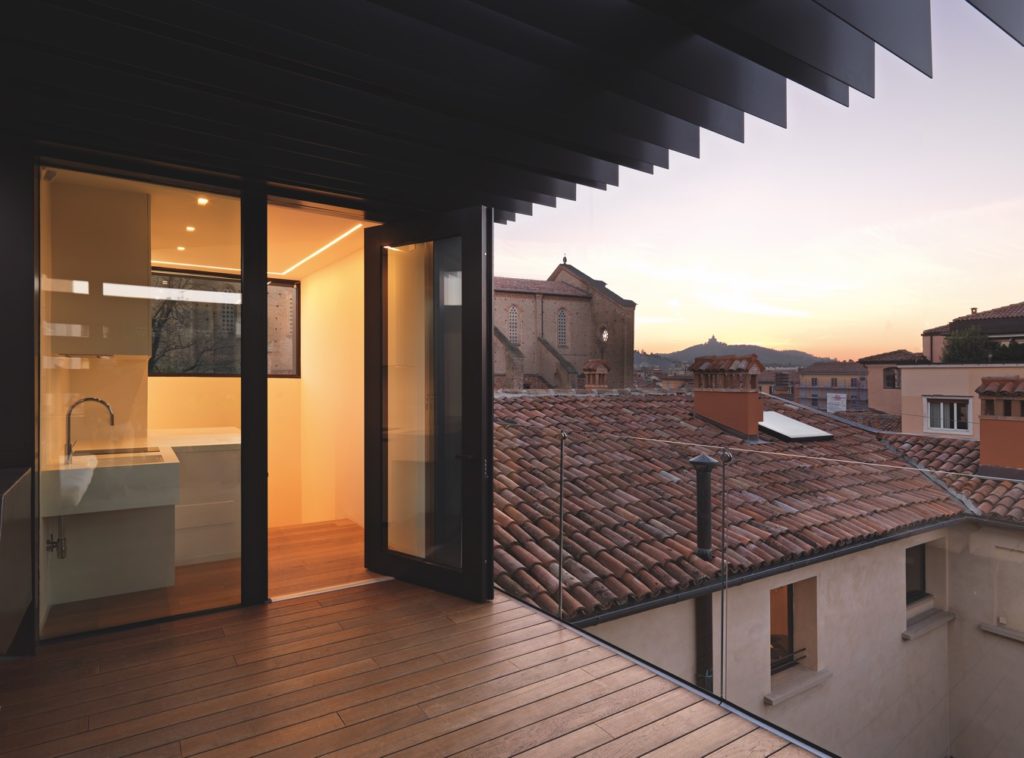 The renovation afforded the penthouse owners an opportunity to replace the original sequential layout of rooms with a contemporary open-space plan that makes the most of the natural light. The living areas face south and south-west, and open onto two pocket terraces. Flooded by the light that pours through the windows in the mornings and illuminated all day long, the rooms glow with radiance in the afternoon as the sun sets behind the hills to the west. Plain white walls and ceilings characterize and define the rooms.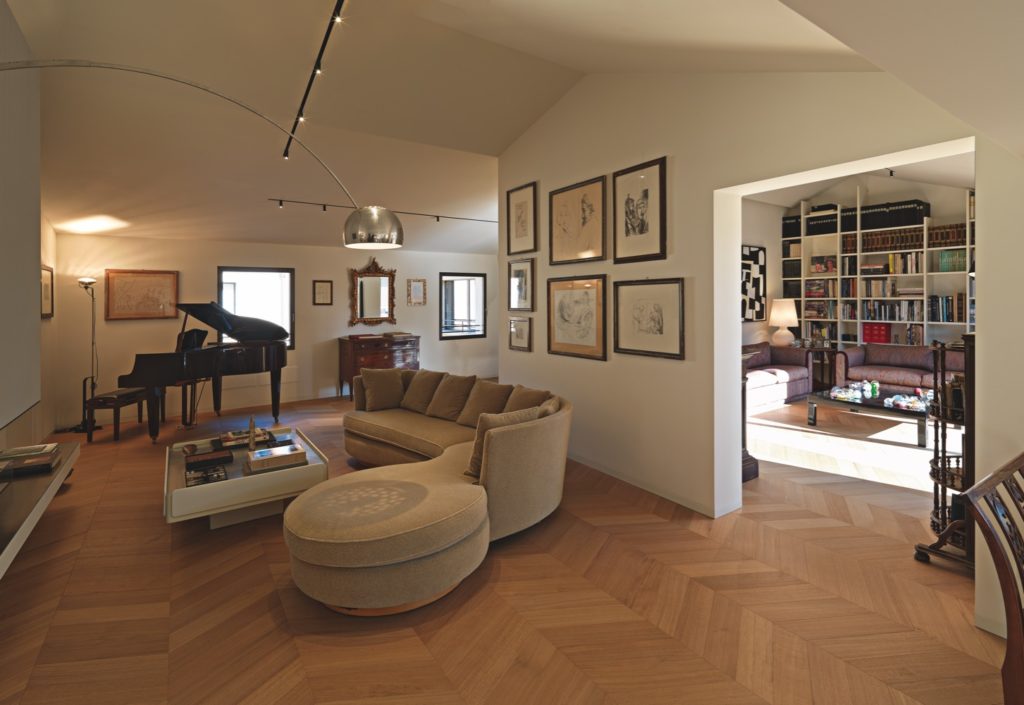 Asserting the predominantly contemporary styling of the penthouse is the oak wood parquet that extends from room to room and imparts flow and continuity to the whole. Finished so as to emphasize the texture and volume of the wood, and, especially, the Hungarian herringbone design, the parquet, with its warm yet faded hues, distributes the light rhythmically across the floor to create a discreetly iconic composition.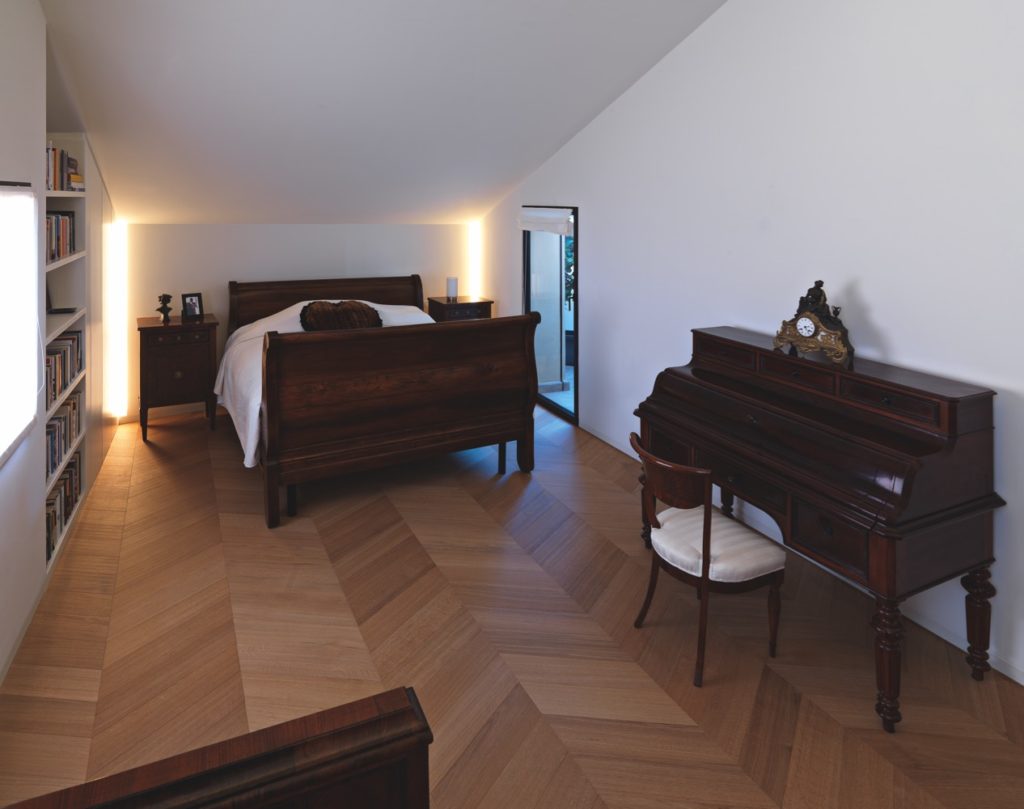 Wood lends a mellow and inviting ambience that is as tactile as it is visual, and bestows a unifying coherence to the rooms almost as If the floor were the canvas for a painting.
A venerable construction material that is here used to highly contemporary effect, wood contrasts elegantly with the interior decor, which alternates between the minimalism of the architectural bronze windows, the steel and aluminium kitchen and the American 1960s-style brass fittings and the antique pieces of furniture fashioned from prized wood.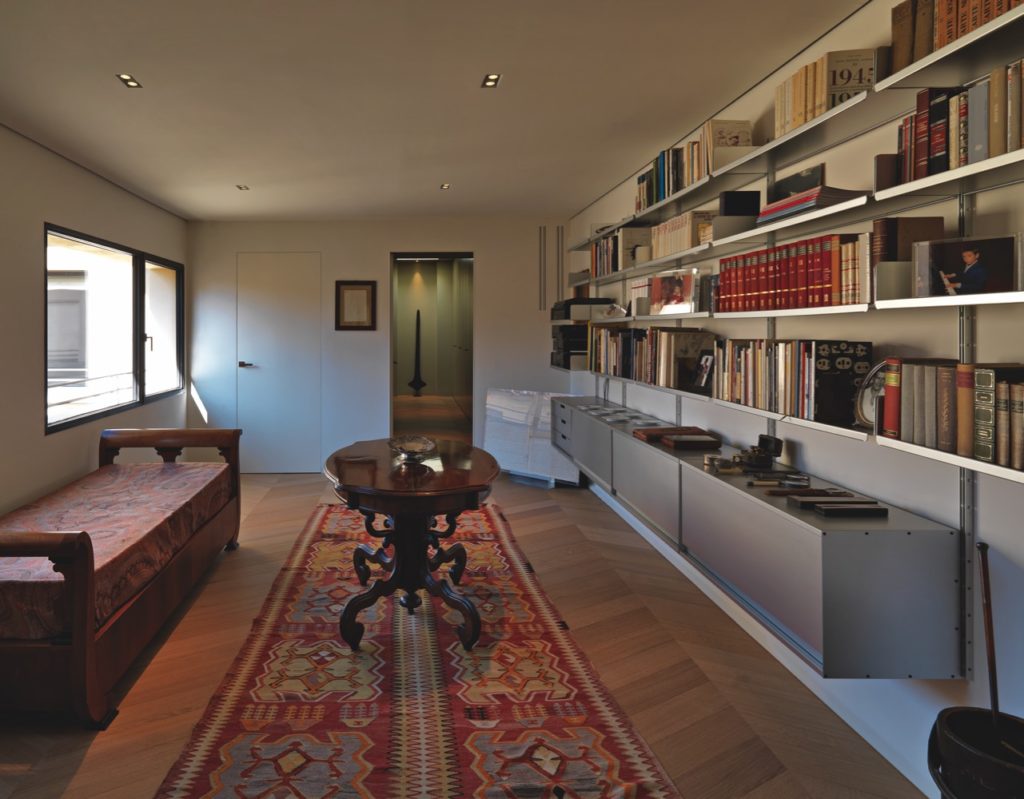 This superimposition of elements from different epochs contributes to the feeling that this is a home that has been lived in from one generation to the next.
LEGGI ANCHE – Straight/Curved house is the challenge undertaken by Filippo Bombace
Wood also dominates the bedroom, giving it an imitate feel, inviting to walk on barefoot. In the bathrooms, by contrast, the floors are laid with bright monochrome resins and the walls decorated with glass mosaic.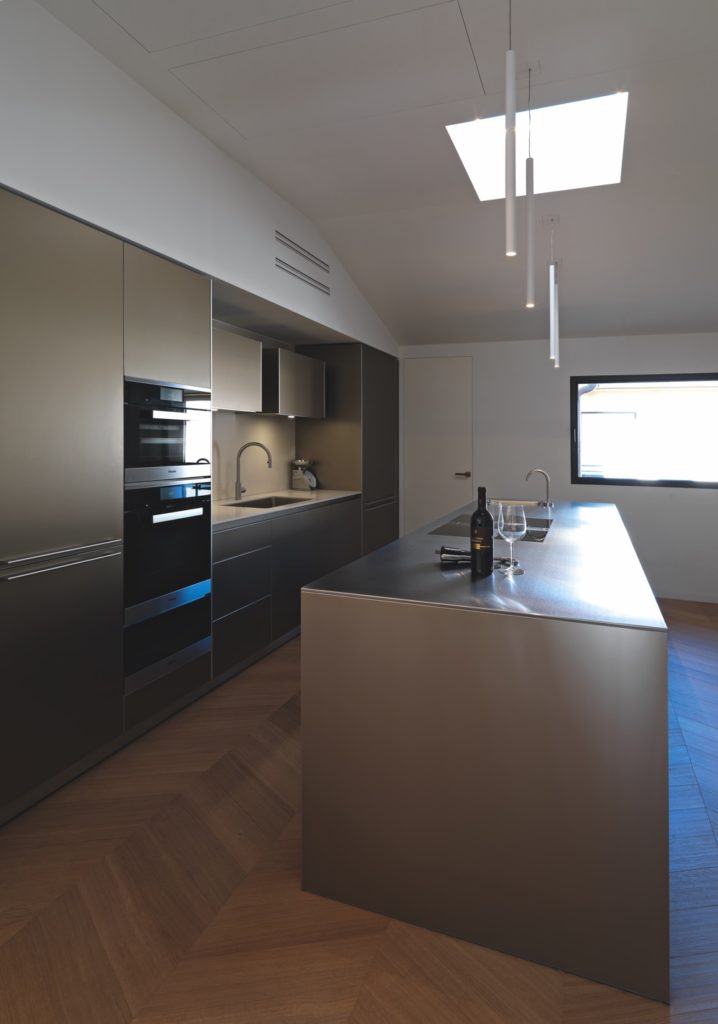 The same light oak covers the stairs leading up to the roof terrace. The newly built roof terrace, a rarefied space topped by architectural bronze slats that capture and reflect the sunlight, offers a full frame view of the church, followed by a succession of rooftops and, in the background, the hills to the south.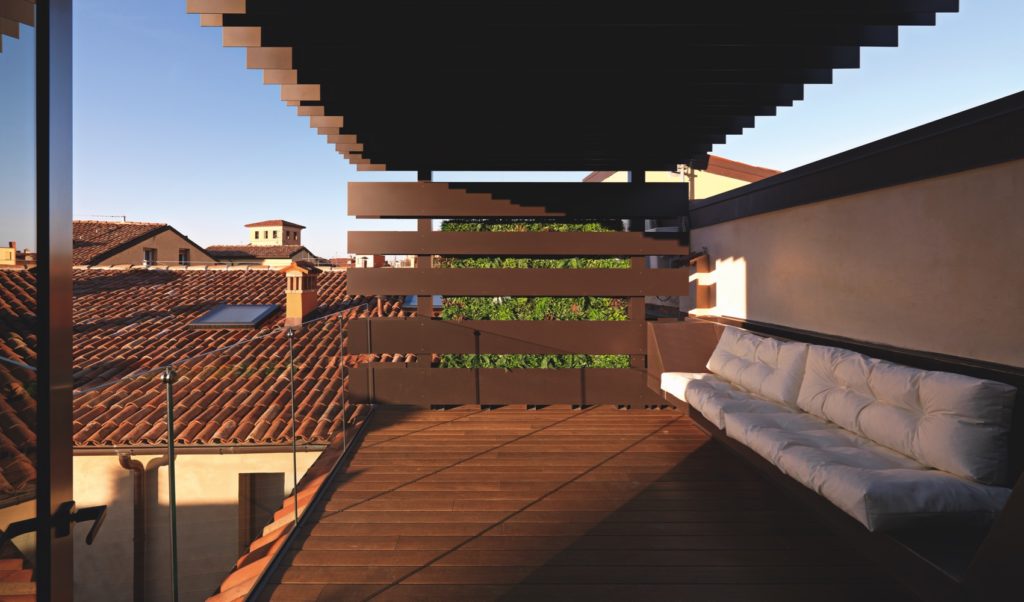 The terrace is paved with sections of teak wood laid end to end, which, like the deck of a boat, become more beautiful as they age.
Photography: Daniele Domenicali
---