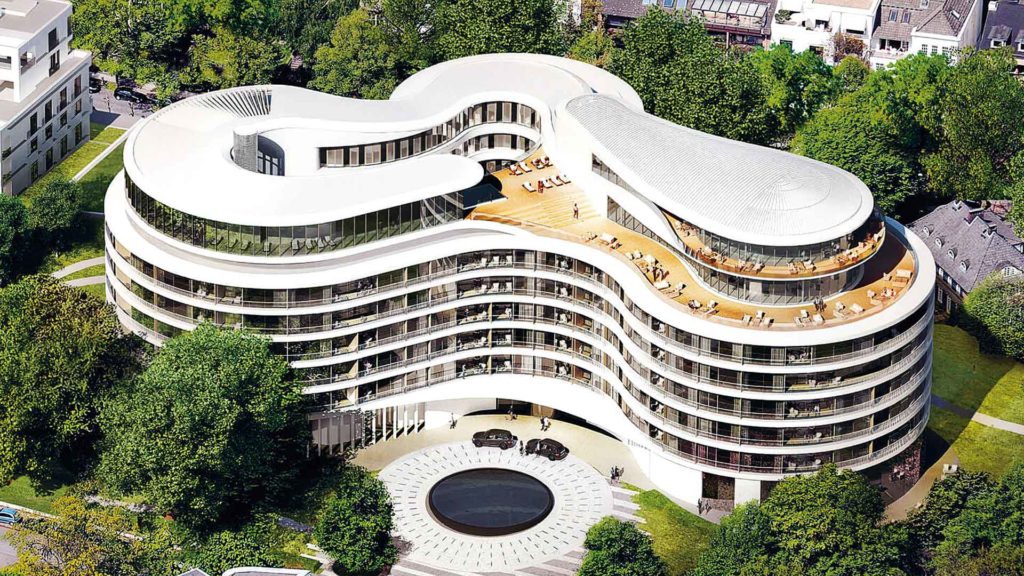 Störmer Murphy and Partners
A truly bespoke project in which everything, from floors to furnishings, is made-to-measure.
The Hotel Fontenay rises on the south-western banks of Lake Alster, on a plot of land surrounded by centuries-old trees dominated by views out over the lake. Fully 27% of the Hamburg urban area is made up of parks and green spaces. The hotel lies in one of these natural, peaceful oases, right in the heart of the city.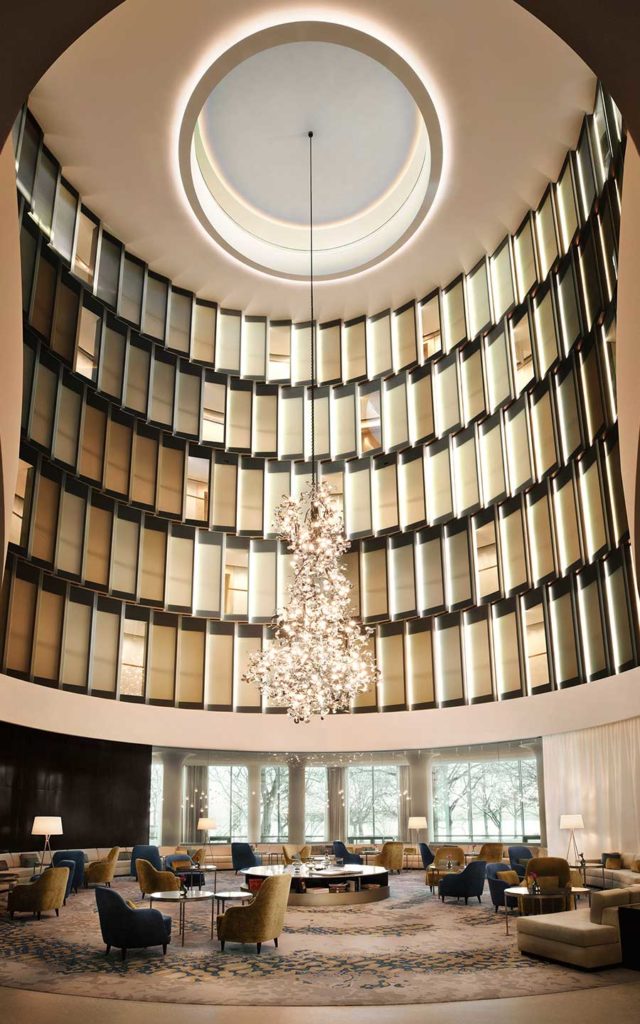 The plot was purchased in 1816 by John Fontenay, one of the Hanseatic city's most successful 19th-century merchants. Originally from Pennsylvania, John arrived in the city on horseback in 1800. Within two decades, he had become one of Hamburg's richest merchants, amassing a property empire of more than 80,000 sq. m of lands in the city's most exclusive districts.
His properties included the site where the hotel that bears his name was built. This design, from Störmer Murphy and Partners, was conceived as a homage to the city, a reflection of modern-day Hamburg's open, cosmopolitan and welcoming spirit through architecture.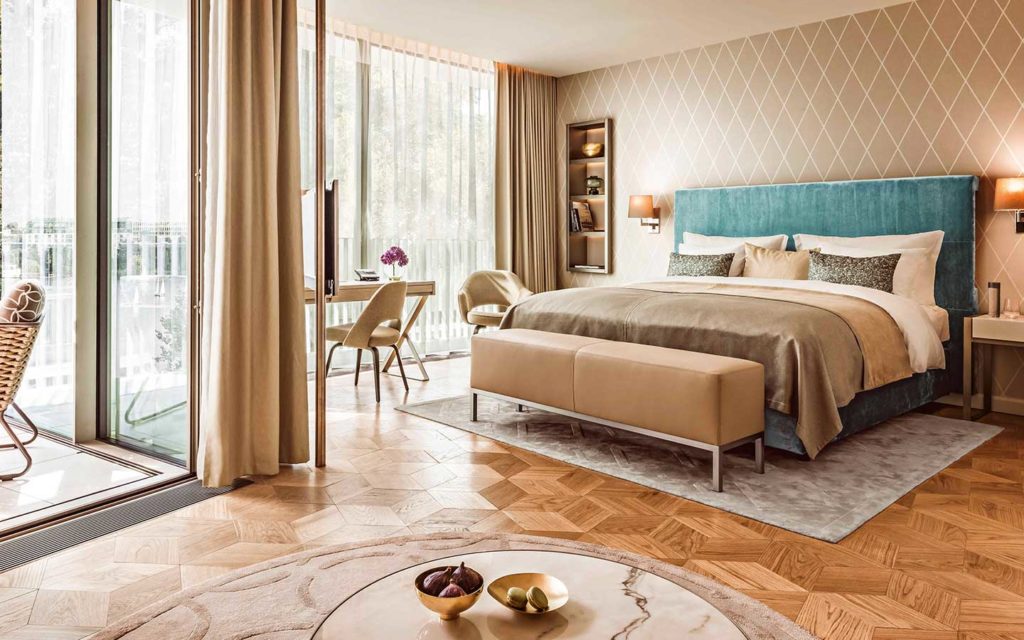 The lightweight, light-filled building blends into the natural lakeside landscape. With an organic form created by three intersecting cylinders, it follows a three-lobed ground plan, conjured into being by the three circles and narrower interconnecting zones.
READ ALSO – Villa Tyra: a romance in the venetian island
There are no main outlooks either front or back: every angle and every view has the same importance as every other, in a never-ending interpenetration of gardens and nature. Thanks to the unbroken glazing that provides a rhythm to the hotel's floors, the extremely lightweight façade is marked by sinuous terraced strips, rigorously white in line with the "Alster Ordinance", which requires city buildings to have white as dominant color.
Its sculpted external appearance, culminating in an exclusive rooftop from which priceless views over the lake may be enjoyed, carries over to the interior, where the theme of circularity continues in the building's beating heart, its 27 m high atrium where visitors are welcomed, leading to an internal garden and all 131 rooms and suites.
The predominance of curved surfaces and the way that the building's forms fit together required meticulous, bespoke work on interior fixtures and fittings, in a design that imbues every individual item with uniqueness and importance.
---