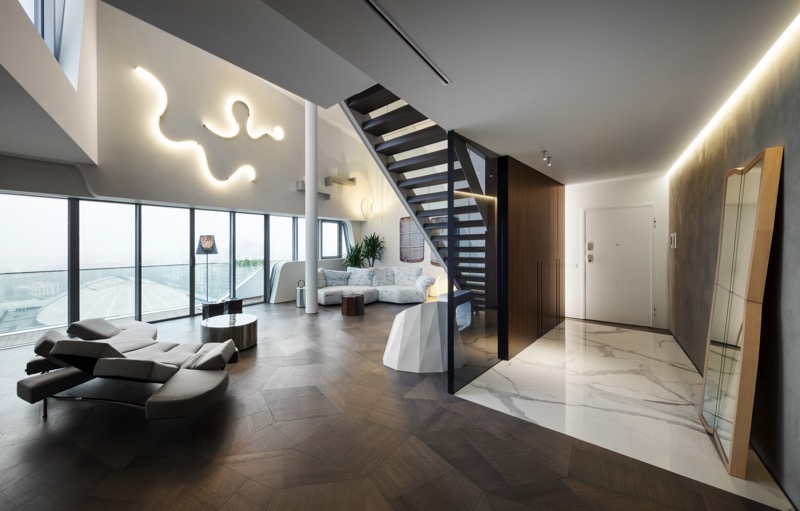 Zaha Hadid Architects
A rigorous aesthetic generates a harmonious relationship between nature and technical prowess in this luxury residence on a human scale.
This urban development project from CityLife in Milan, on a site formerly occupied by the Fiera, redesigns a portion of the city on a human scale, offering broad green spaces and an extensive network of pedestrian walkways, characterized by a functional mix of homes, offices, stores, and leisure.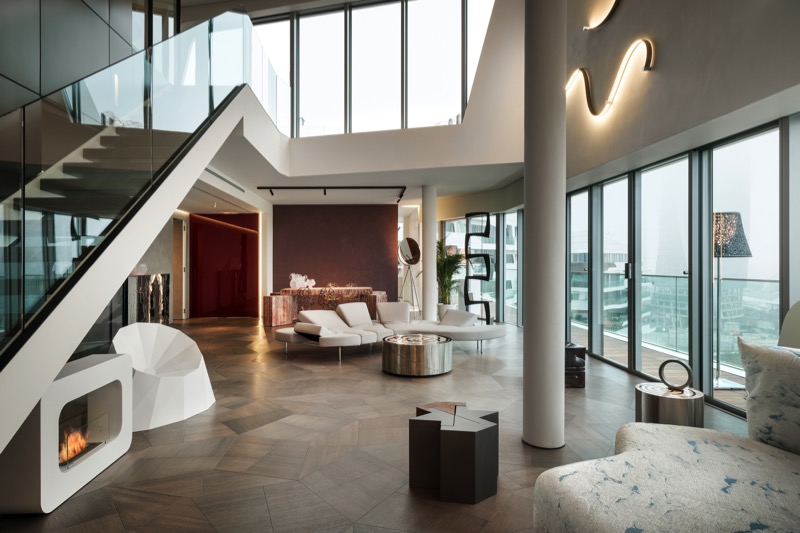 Designed by Zaha Hadid and Daniel Libeskind, these homes are Citylife's residential offering of A-Class certified luxury residences, in close proximity to the historical city and with a large new public park that extends some 173,000 sq. m.
Against this backdrop, Penthouse One-11 is one of the flagship penthouses of the Zaha Hadid-designed homes. Distributed on two levels, it offers floorspace of more than 280 sq. m, plus a further 130 sq. m of terracing.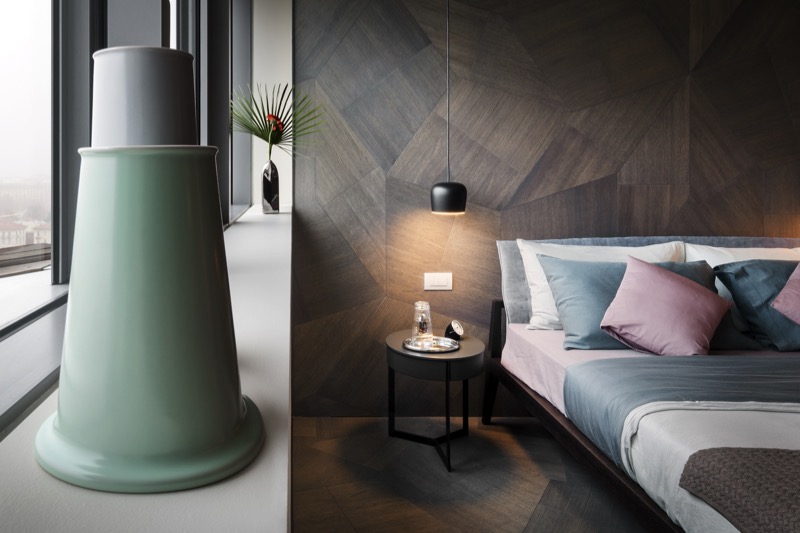 Milano Contract District did the penthouse's interior design, creating a layout that fosters the concept of continuity and spatial flow between the various rooms, mirrored through the horizontal and vertical coverings of furnishings and masonry.
READ ALSO – 432 Park Avenue: il design italiano ad alta quota
At the same time, materials and colors define and design the home's different spaces, generating strongly-characterized zones in a project that offers variety while at the same time providing a form of uniformity through a strict aesthetic harmony created through an admixture of natural and technical prowess.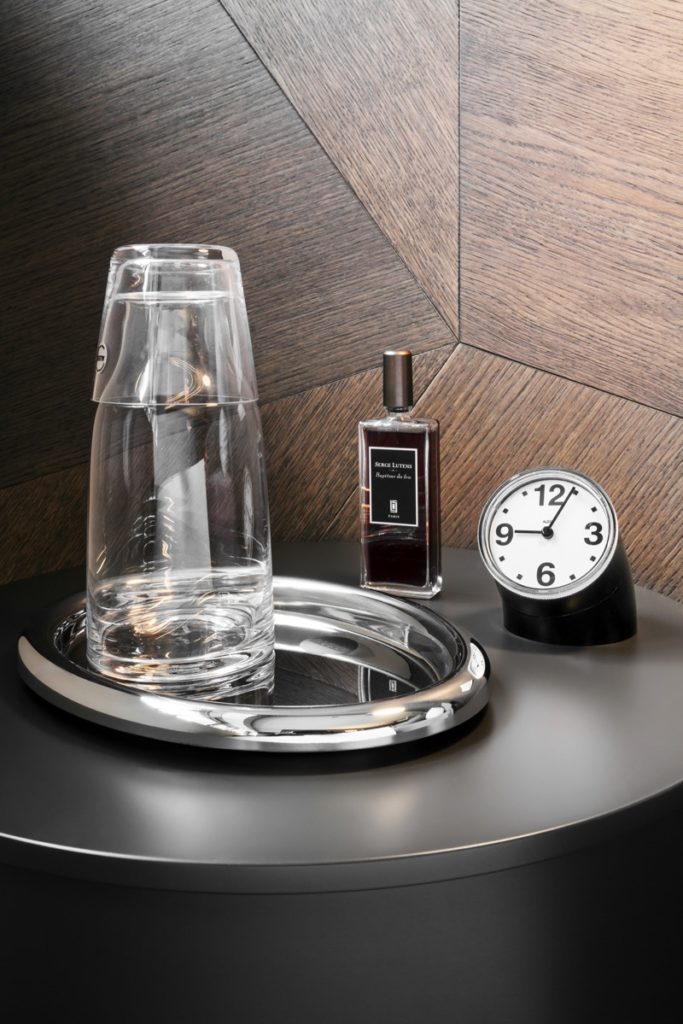 Glazed exterior walls provide access to the outside terraced space, leading to views that open up over the city, the park and the new buildings in the CityLife Business & Shopping District.
---