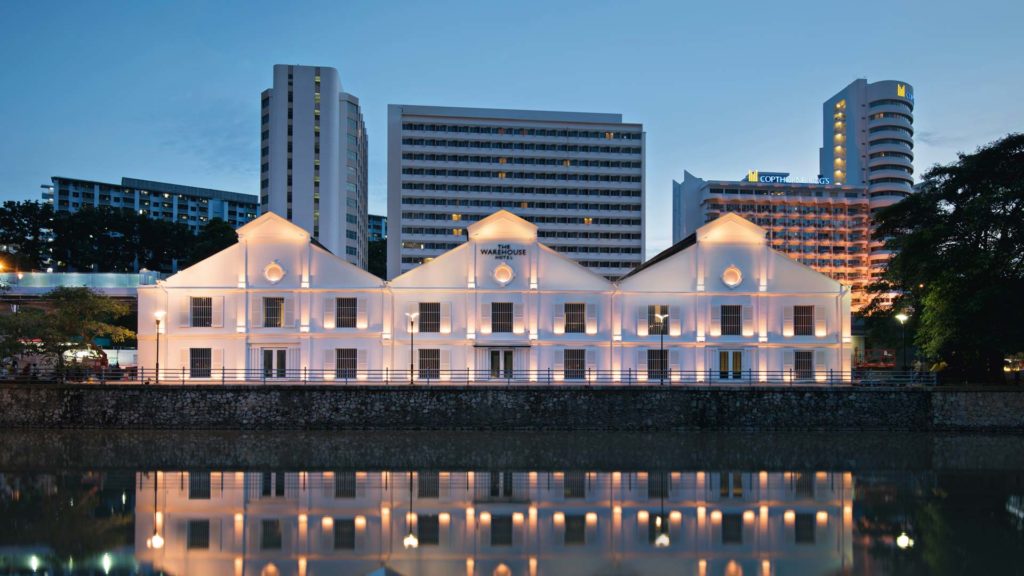 Zarch Collaboratives
Asylum- Interior Design
Three 19th century warehouses in the midst of contemporary Singapore take on a new lease of life with their conversion into a refined boutique hotel.
Photography: Listone Giordano Archives, courtesy of Design Hub
Singapore's contemporary glass and steel skyscrapers that dominate the urban landscape often stand cheek by jowl with much smaller buildings of two or three stories whose rich detail and decorative elements speak of the city-state's trading and cultural heritage.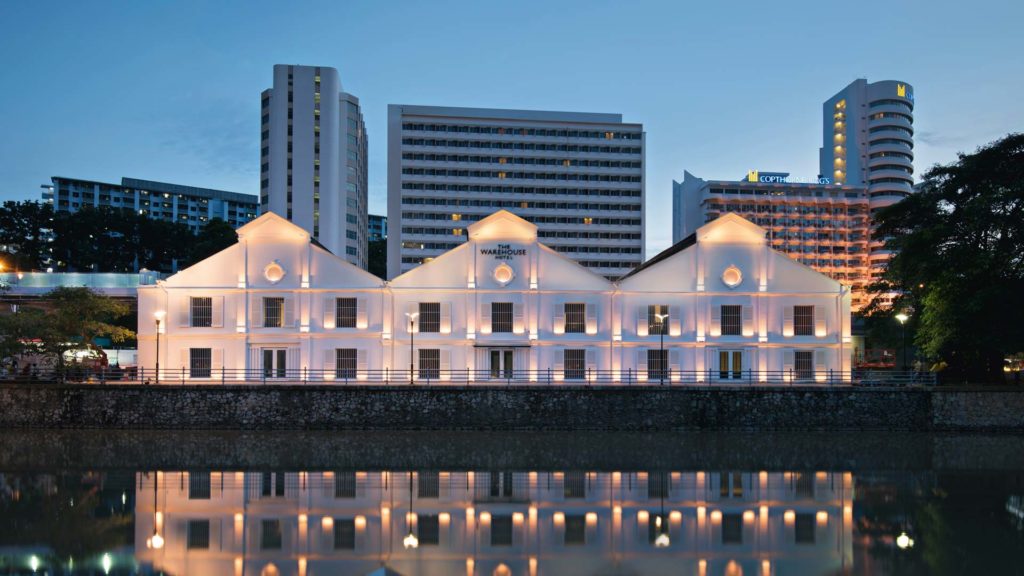 Standing on the banks of River Singapore, the 37-bedroom boutique Warehouse Hotel has been created out of just such buildings: three adjacent warehouses dating back to the end of the 19th century.
While the main façade of the hotel faces the busy Havelock Road, the back elevation overlooking the water and surrounded by vegetation takes visitors back to a Singapore that existed little more than a century ago.
The restoration program by Zarch Collaboratives and Asylum – the latter in charge of the interior décor – maintained the original architecture and outward appearance of the three former warehouses that now make up the hotel.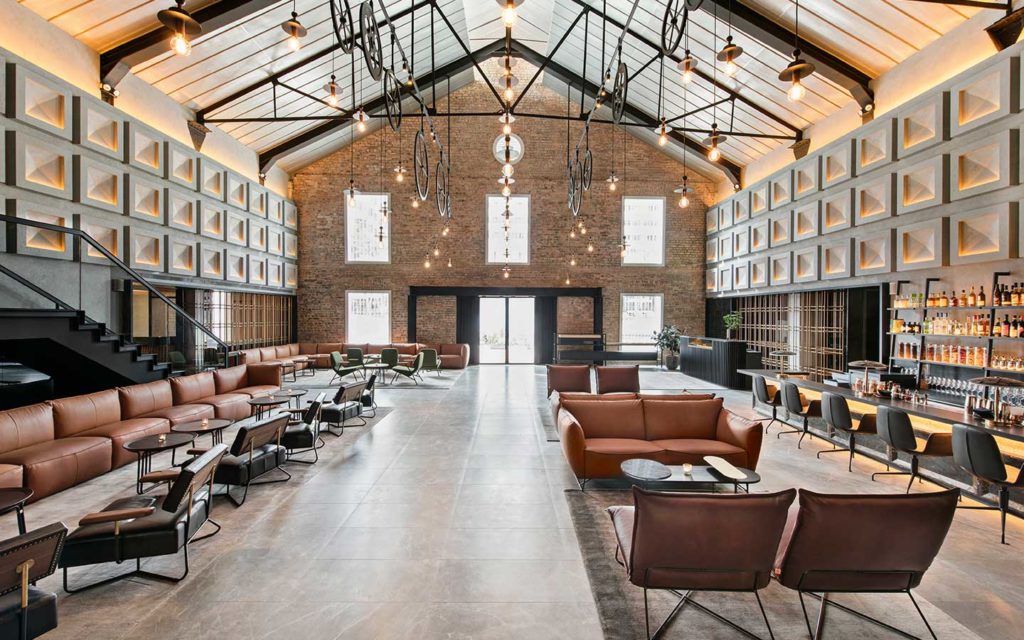 The rhythmic sequence of the three double-pitched roofs with decorated gables has been kept and restored together with other original elements like the windows, doors, cornices and decorative reliefs. Inside, the original structure of metal beams and trusses – now coated with a black finish – sets off the large double-height lobby to great effect. The distribution spaces and bedrooms also show off the building's original structure.
The hotel's commercial past is also echoed in the combination of materials: metal, exposed brick, wood and glass. Natural light filters through the original windows and skylight, underlying the articulated geometry of the former warehouses.
But perhaps it is the bedrooms that best reveal the underlying concept of a program that has masterfully fitted out a handsome, if spare and austere, heritage building with the creature comforts required of a top-end hotel to deliver warm welcoming environments.
The new complex has been extended to include a swimming pool overlooking River Singapore, a feature creating a further link with the waterfront and the everyday life of this vibrant city of which the hotel is a part.
---