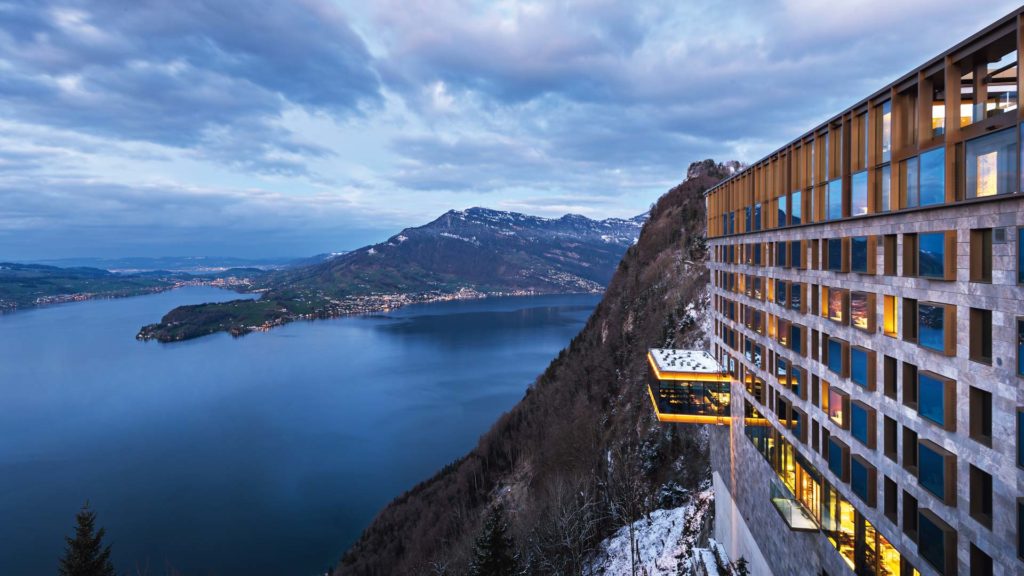 Rüssli Architekten
This refined resort high above Lake Lugano combines luxury, comfort, design and contemplation, all in a majestic natural environment.
Looking out over the banks of Lake Lucerne, Bürgenstock is a mountainous area that, at its highest point, reaches 1,115 m above sea level. An historic Swiss tourist destination, the Bürgenstock Resort is located on the slopes at a height of 874 m, where it offers a hotel with restaurants, spa, boutiques, conference centers and sports facilities.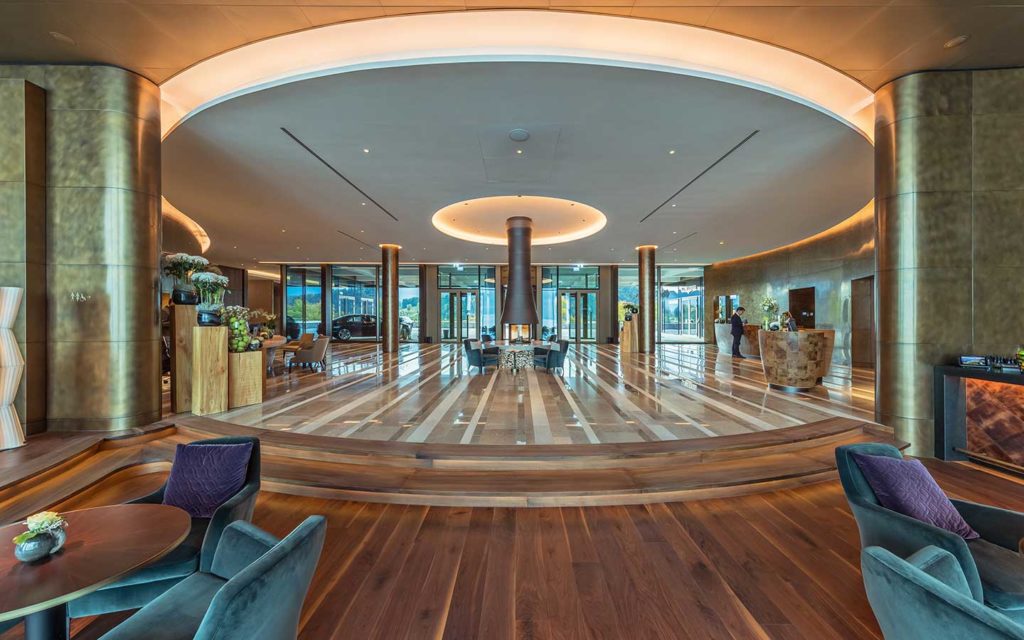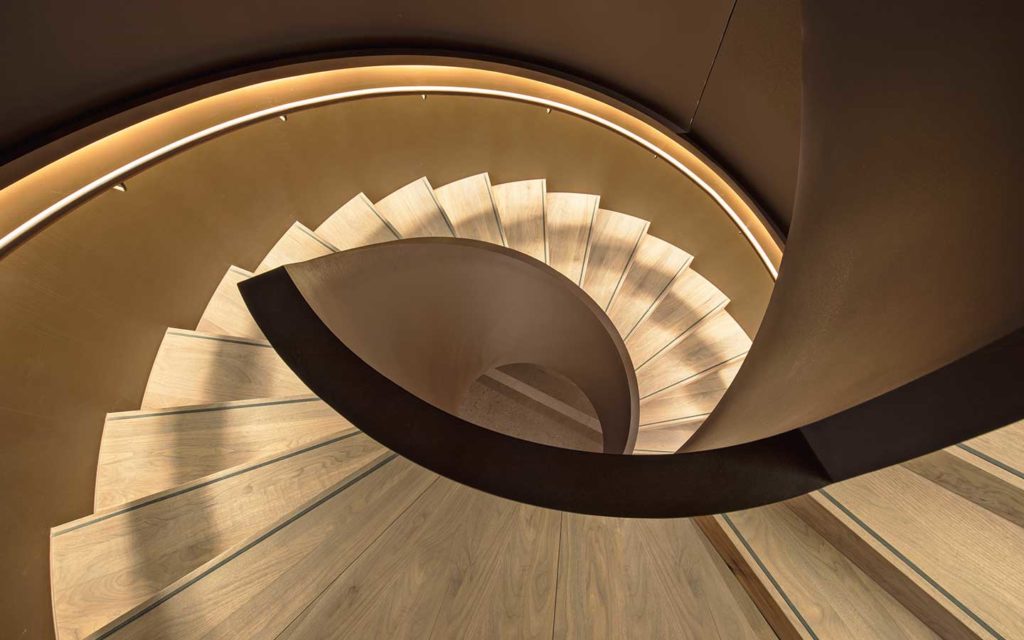 The heart of the resort is the 5-Star Hotel Bürgenstock Superior, which boasts seven floors with 102 luxury rooms and suites. Clad in limestone slabs that reproduce the natural mountain color scheme, the building seems to rise right out of the mountain itself. The bronze window frames and metal strips that frame the window panes glint and set off the stone.
The hotel's L-shaped building surrounds a large piazza, a public place for meeting and summer season events and shows. The piazza also offers access to a panoramic terrace that looks out over the lake and its spectacular shores.
Inside the building, stone and metal combine with wooden paneling to create rooms that, as well as being elegant, are also warm and welcoming: traditional mountain architecture meets contemporary design.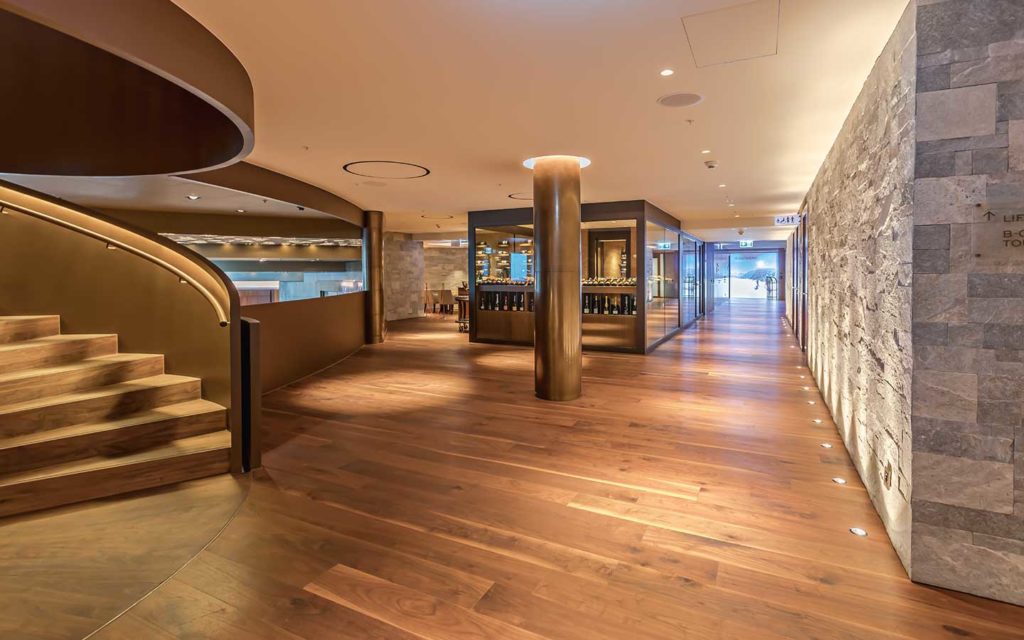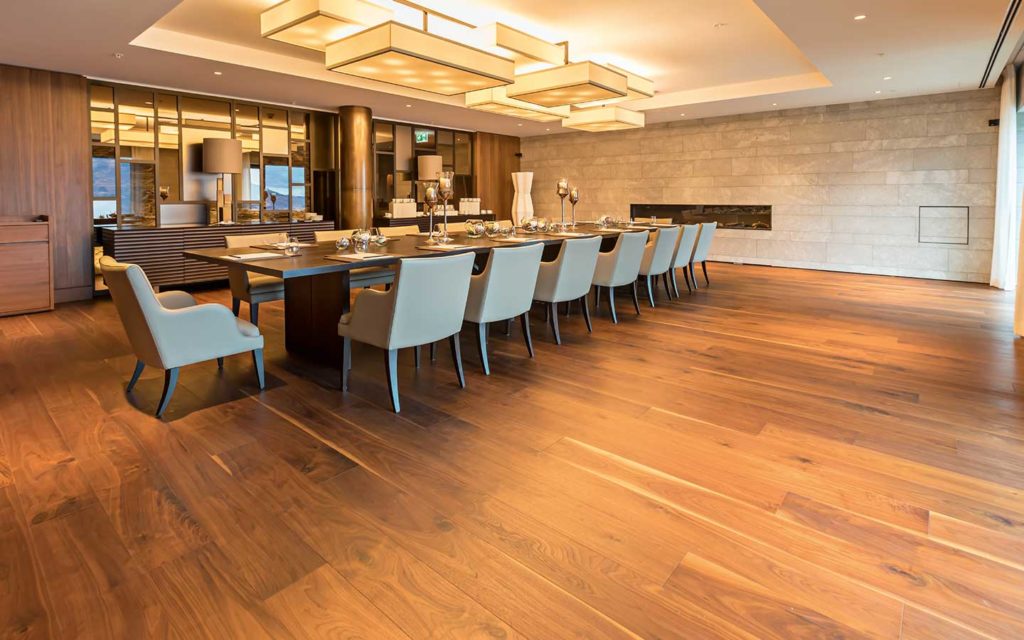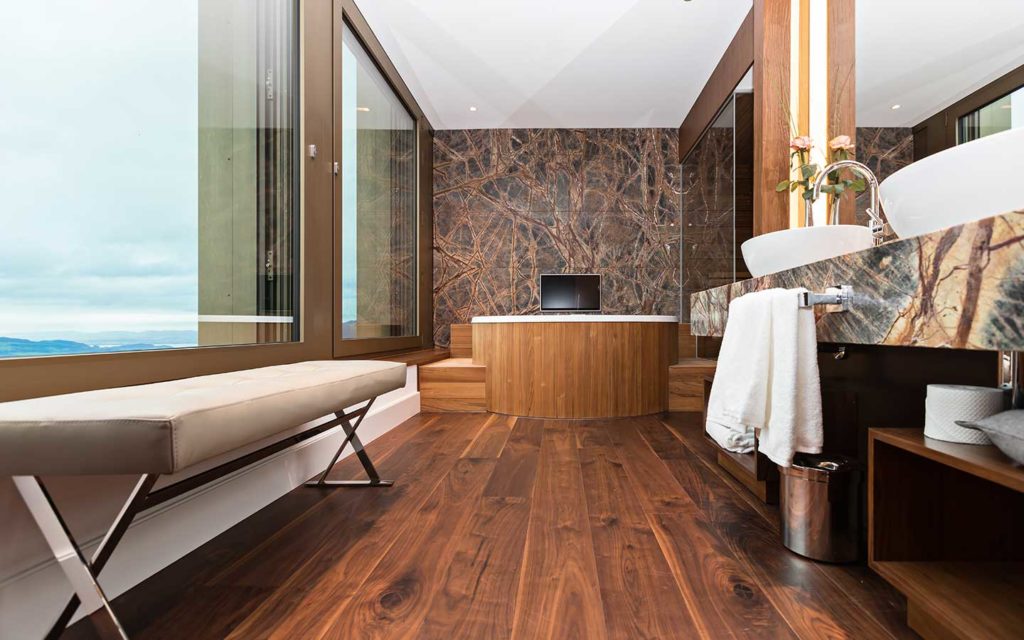 In the background, the lake plays a leading role in this project, thanks to the close relationship between the architecture and the imposing natural setting: every one of the hotel's rooms looks out over the lake, the sensation enhanced by jutting windows that make it feel like being projected right out over the waters.
The hotel's ground-floor Asian restaurant also juts out over an empty space, its completely glazed shell protruding beyond the building's main body to offer guests the thrill of hovering over the lake.
---