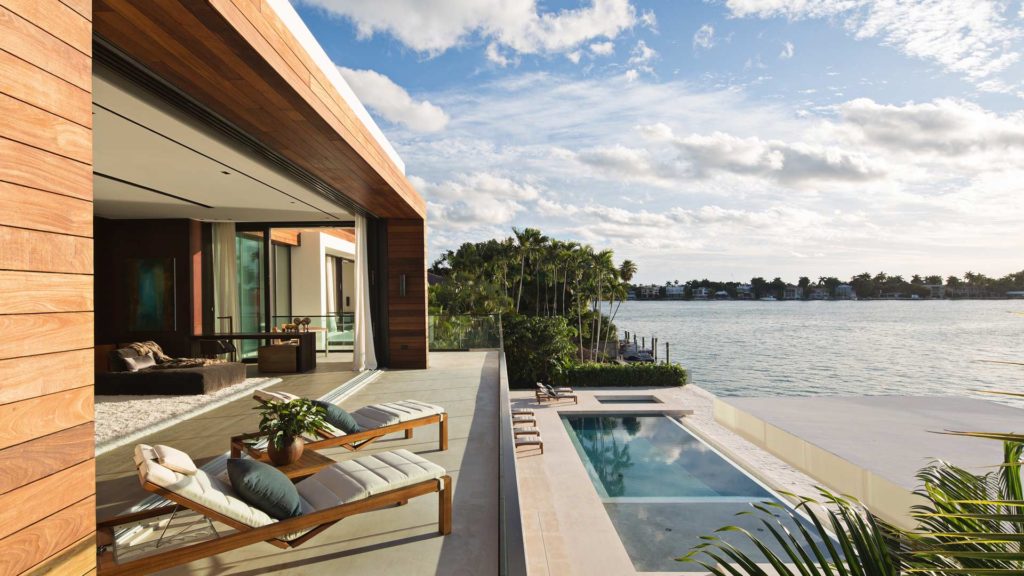 Choeff Levy Fischman
The Florida climate and lush vegetation inspired the design of this villa, which exists in continuity with the outdoors.
Set in Miami's lush Venetian Islands, Casa Clara is a luxury residence of over 1,000 sq. m. Immersed in greenery, it opens out onto the landscape of the Bay of Biscayne, which separates the mainland from Miami Beach. This particularly sought-after location offers all of city's different features: the financial district's skyline is visible across the lagoon, homes look out over the water, while nature and vegetation grow among the houses in this upmarket district.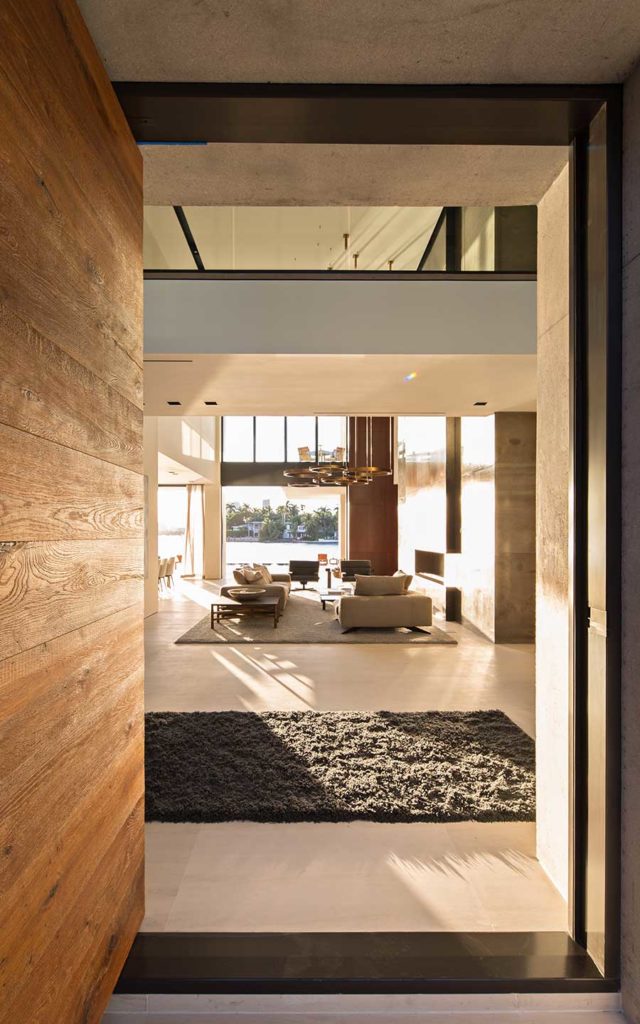 On this project, Choeff Levy Fischman was responsible for the architecture and the Charlotte Dunagan Design Group for interior design. The brief called for building a home of magnificent luxury – through rigorous architecture and its impressive dimensions – while at the same time offering the welcoming warmth and comfort of a home, including the intimacy of domestic space, an aspect that was studied in meticulous detail.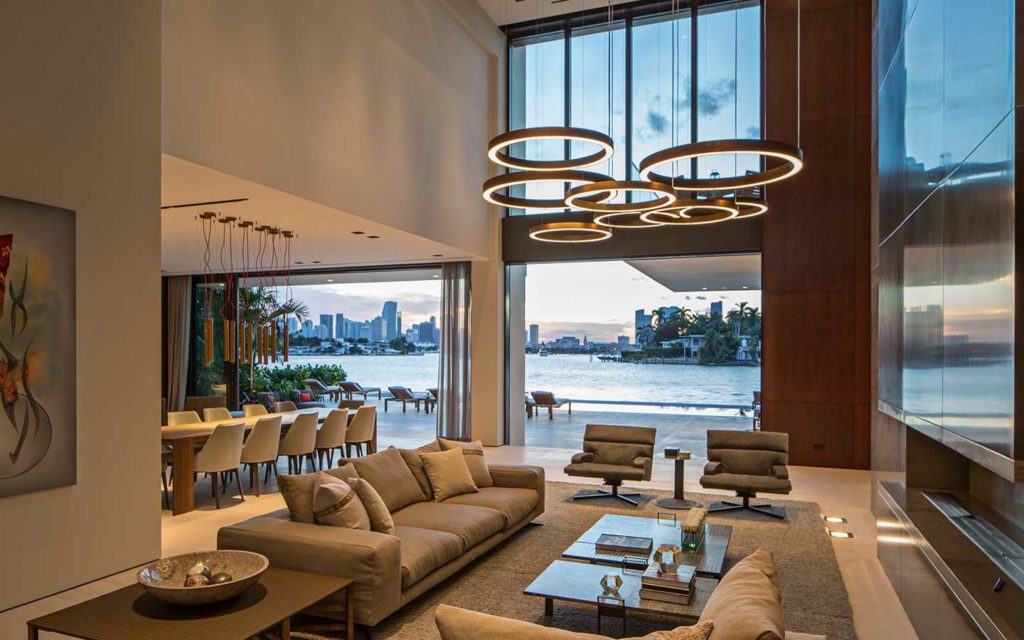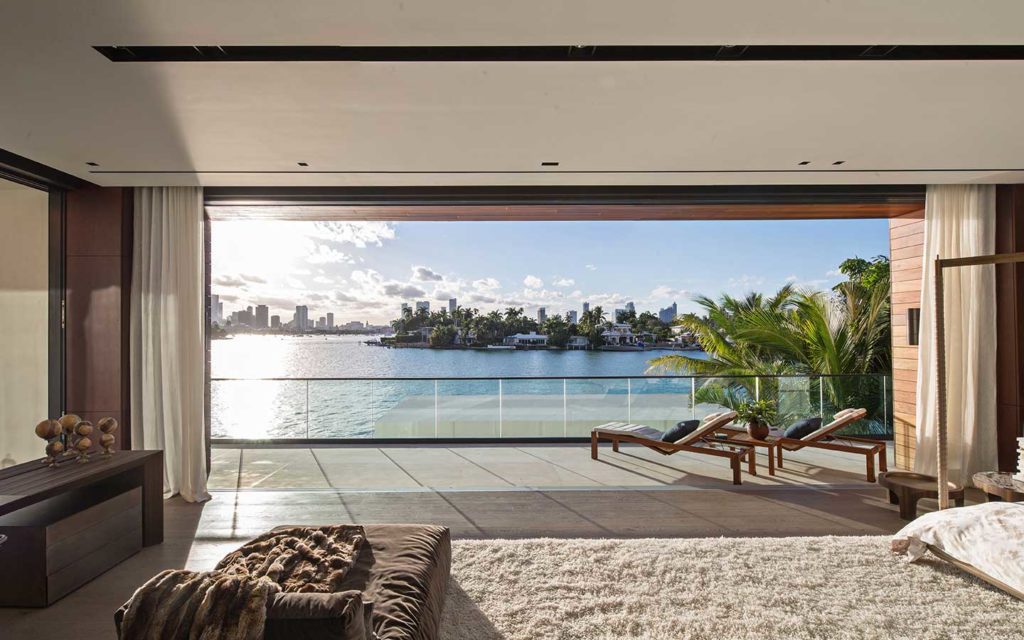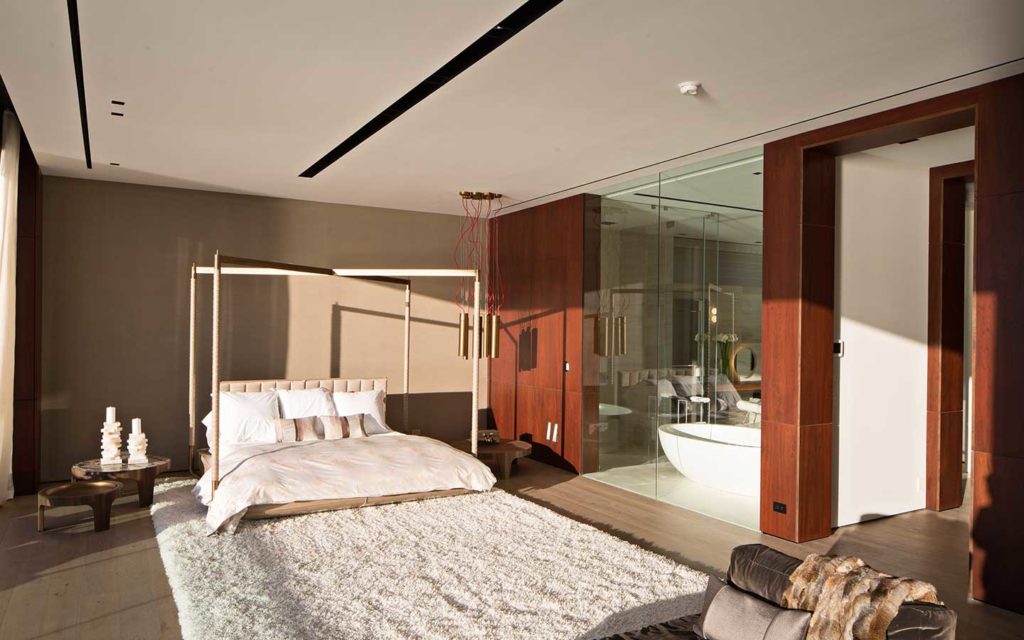 The home's ample bedrooms open onto the outdoors, their high walls glazed from floor-to-ceiling to create a continuum with the surrounding natural environment, which to all effects becomes an active feature of the home. Continuity goes beyond the visual to the physical: furnished as a living area, the outside terrace features a well-being zone with a swimming pool and kitchen right by the water's edge. This high level of indoor/outdoor interaction, possible thanks to the favorable climate in Florida for most of the year, is heightened by the homogenous color palettes used for coatings, finishes and furnishings.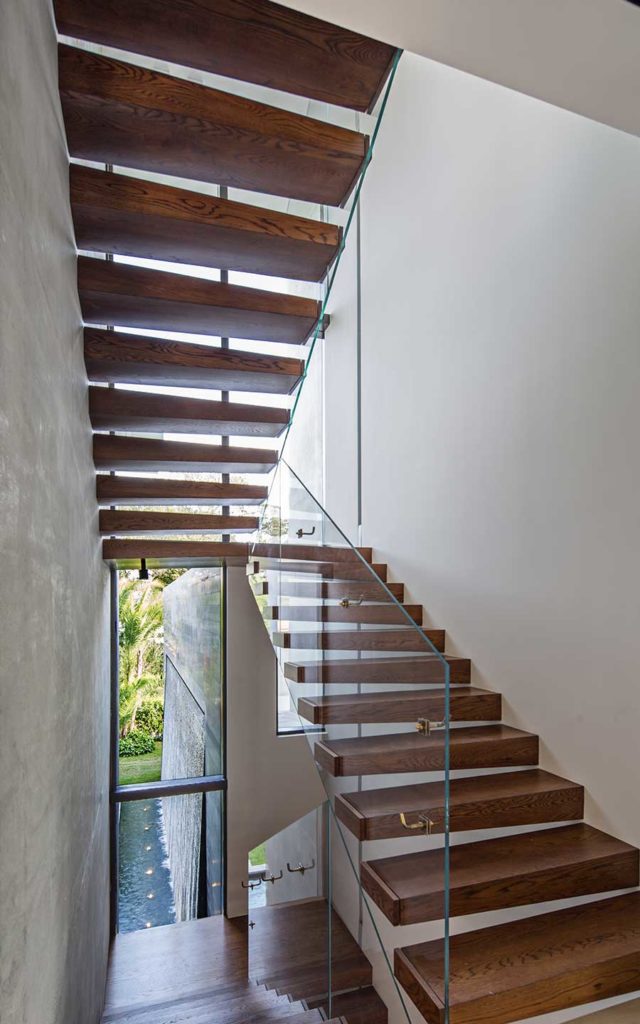 Internally, the home's design leveraged Italian quality and style, with a special focus on the choice and combination of materials and items of furniture to ensure that every room is unique and elegant, while at the same time maintaining a degree of uniformity and consistency throughout the home, as the commissioning party wanted, to coddle people with a special brand of warmth and strong personality.
---