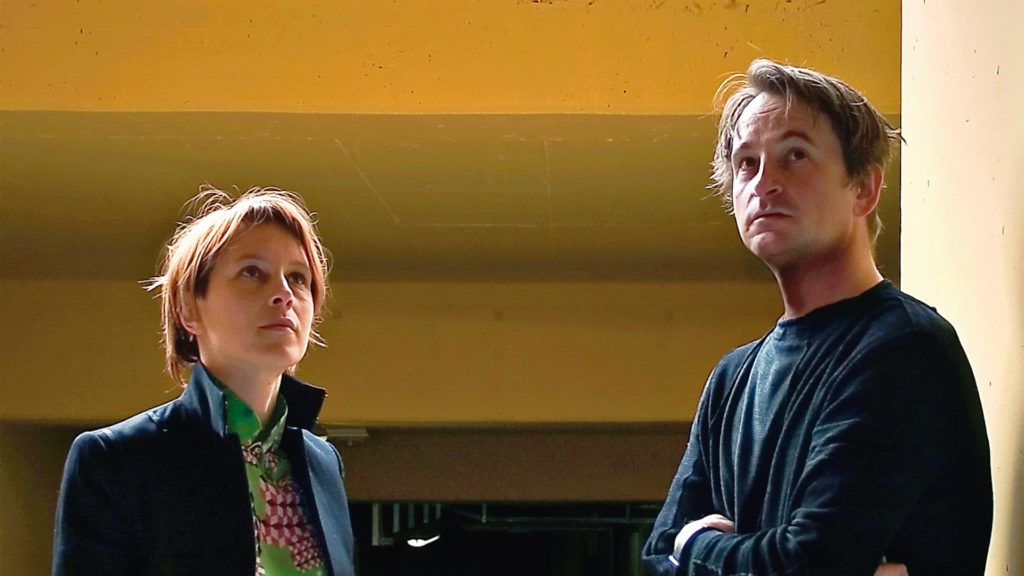 Rok Oman and Špela Videčnik, both graduates from the Ljubljana School of Architecture and London's Architectural Association, established OFIS Arhitekti in 1996. Its international team is based in Ljubljana and Paris. Since its creation, the practice has been investigating space relations in different scales and context. Most of their work is result of winning competitions.
Studying the context for a future architecture is one of the starting points of any new project. How important for OFIS is the relationship between architecture and its setting, especially if the context is one of great value? Does this influence how a project is designed?
OFIS – Site context is one of the most important investigations we carry out before creating a new project. With each of our projects we try to be unique, and how the building relates to its context is the most natural source of inspiration. Site context can be inspirational in many ways: climate conditions and sun exposure can influence the building's orientation, lead to the creation of openings and terraces, and indicate where to place external spaces.
The holistic and sustainable approach in relation to climate is very important in the context of climate change and the attendant issues of extreme temperatures and weather conditions we now face that will change our future; depending on where good views or connections with nature are located, site context influences the shape and micro-location of the volume as well as the placement of the main living spaces. This is especially important with housing projects, both multi-family apartment blocks and private villas; the historical context can suggest certain elements, like the use of local materials, patterns, and textures.
For example, the architecture we are building mostly in the Alpine area stems from an analysis of traditional vernacular buildings followed by a re-interpretation of their features, volumes, proportions and materials in a contemporary way.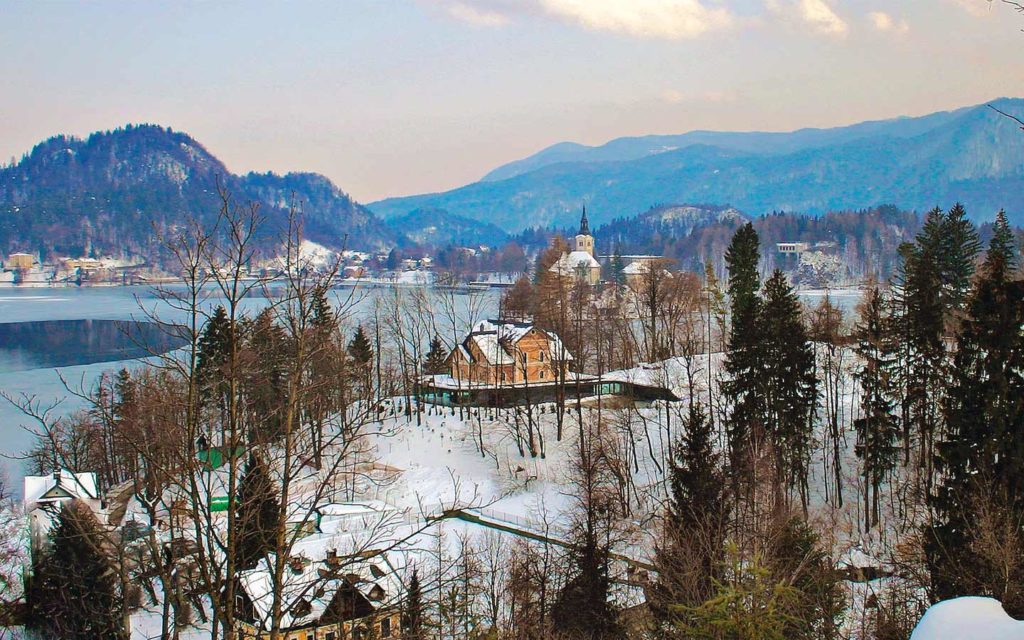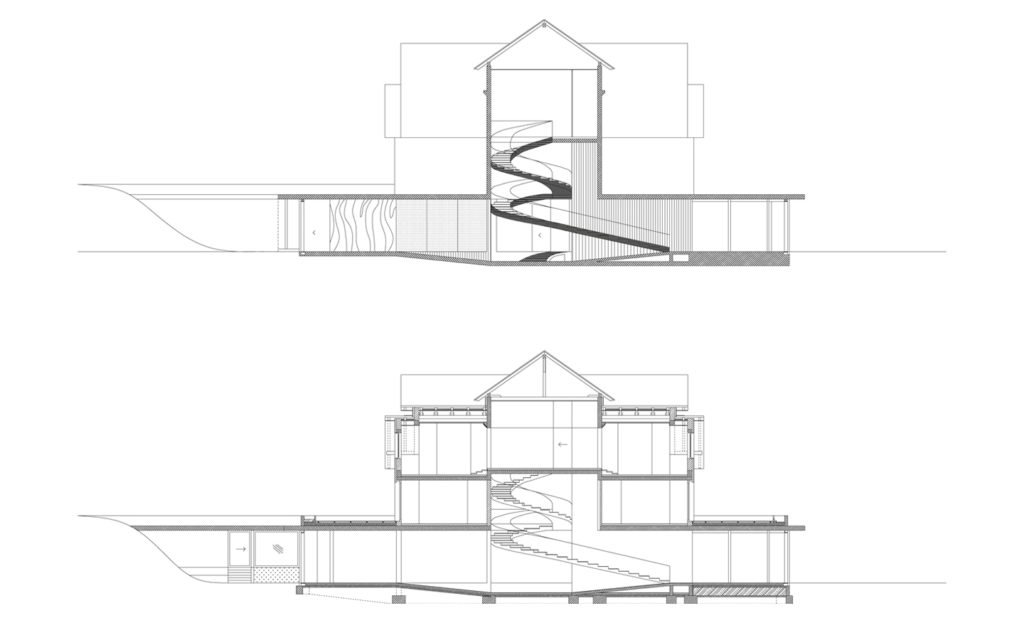 Still on the relationship between architecture and its setting, dialogue can be developed by architecture that slips seamlessly into its context but also by buildings that stand in their setting. Some architectures blend harmoniously into the landscape by adopting similar characteristics to their surroundings, disappearing into it. Others, in contrast, deliberately accentuate differences and become landmark buildings. What is the OFIS approach? Are you more geared to fitting into context or rather catalyzing attention with outspoken architecture?
OFIS – It really depends on the context of the site or the program. Speaking generally, our approach is more that of adapting architectural characteristics to their surroundings. For example, both Villa Bled and the Farewell Chapel have a kind of landscape design with the volumes becoming a part of the existing landscape and terrain. Our work extending or renovating historical buildings aims to produce a harmonious blend of old and new but at the same time allow the new to show through in slight, minimalistic contrast.
Our first project was the renovation and extension of the City Museum in Ljubljana, an imposingly beautiful Baroque palace, with layers of history both in its walls and below its foundations. Together with archeologists and conservators we decided which elements and materials of the past should be exposed in order to reveal its Roman and Gothic past as well as the Baroque and Neoclassical elements. At the same time though we inserted contemporary architecture features. This was our first project as very young architects and we learned a lot, but we still stick to the approach we developed then and use the knowledge we gained even today.
READ ALSO – Villa Criss Cross: a new skin embraces this dwelling in Ljubljana
If I have to say what material we like most, it is definitely wood. Wood can create holistic, human, friendly, cozy interiors.

Ofis Arhitekti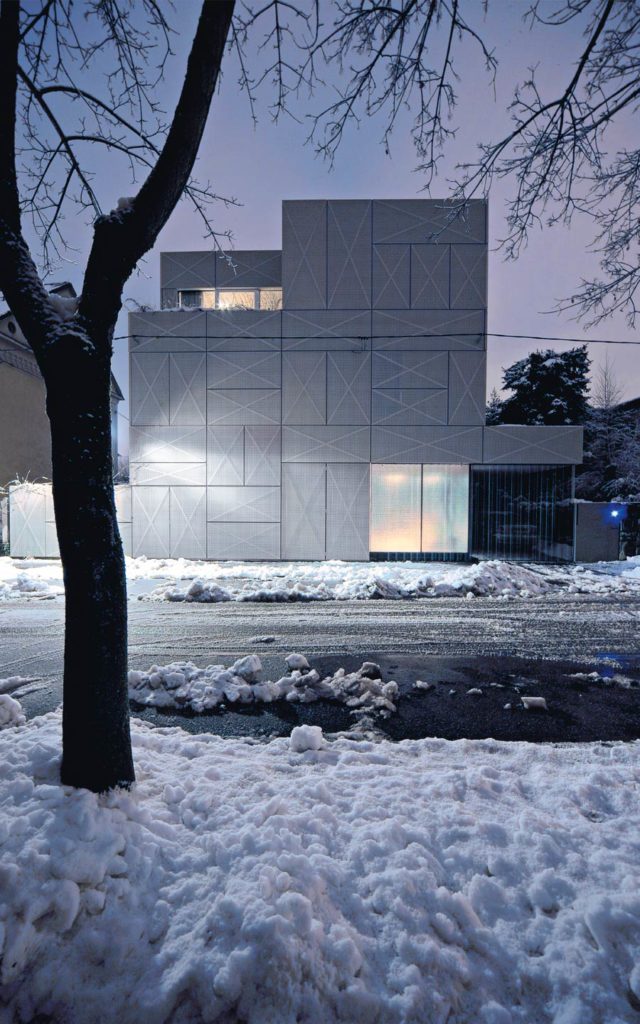 What criteria does OFIS apply when it comes to choosing materials that suit a context and create particular atmospheres? And, as a general point, could you give us a general overview of how form, color and materials interrelate? Are there certain materials OFIS prefers and which tend to recur in your projects, running like a fil rouge through your work? What is your approach at OFIS both as regards experimentation with new types of materials, and adapting new technologies to traditional materials?
OFIS – We try to make each of our projects different from the ones we have already built, also by trying out and researching different materials. We have completed projects in brick, concrete, steel, glass, and wood. We have researched strong colors and contrasts but also simple grey, white or exclusively black buildings. But if I have to say what material we like most, it is definitely wood. Wood can create holistic, human, friendly, cozy interiors. We try to maximize wood whenever we create residential buildings.
We like investigating and experimenting with different types, using the same wood for floors, walls, furniture and ceilings. We use larch, spruce, teak, and oak and like to keep them as natural as possible. For interiors, we often play with wood that is brushed, waxed, oiled, slightly bleached or darkened. For example, in Villa Criss Cross, wood creates a cozy contrast to the rough exposed concrete also used on the interior, as well as to the metal façade that forms an external envelope around the house. We used oak boards for the floors, wall cladding, stairs and built-in wardrobes.
We also enjoy using wood on exteriors, mainly in our Alpine projects. Here, we like to explore how wood ages without treatment and how it behaves if stained, burned or waxed. We even used wood to clad our student housing building in Paris, a very urban project that posed the challenge of contrasting the style of the building versus that of the city.
---