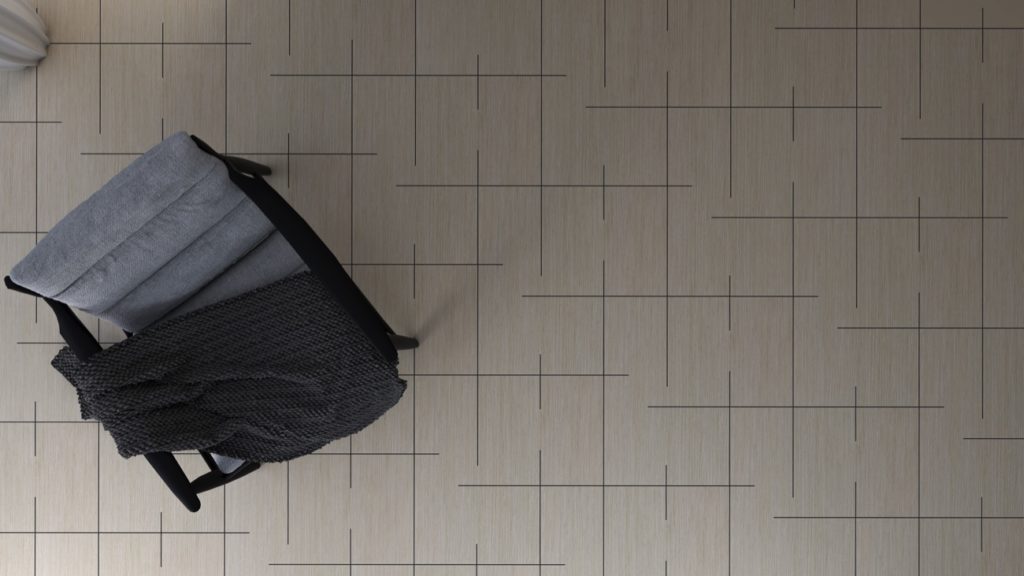 For Listone Giordano, Milan's Design Week opens under the sign of genius and human sustainability, through a path marked by the spirit of project culture, interpretation of materials, and respect for nature.
A natural talent that communicates deeply through wooden surfaces. Natural Genius is a cultural project, born over a decade ago in the worldwide architecture temple, generously wrapped in the coils of the Rotunda of the S. Guggenheim Museum in New York. Consolidated over time, today it represents the restless soul of a living material such as wood.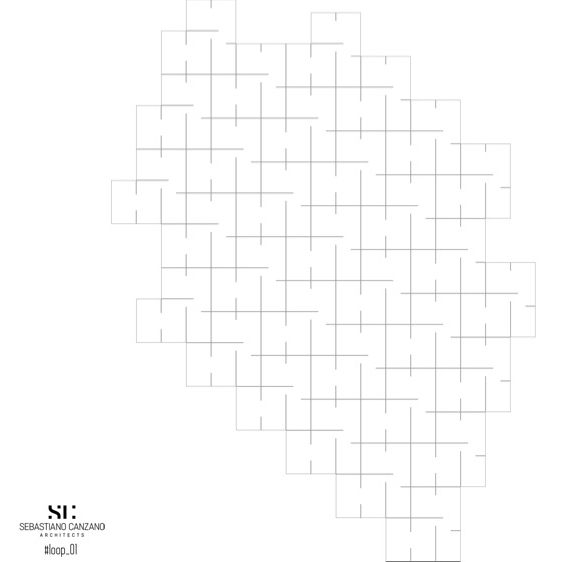 The Anglo-Saxon term "design" has much older origins that date back to the Latin word "signum", which corresponds to our sign, a mark that defines spatial boundaries.
On the other hand, according to Vilém Flusser – Philosopher of design – the verb "to design" encompasses wits and embraces territories of continuity, going as far as "engineering, simulating, conceiving, sketching", organizing and acting strategically".
LOOP is an ingenious construction work, which opens up a new interpretation of the wooden furniture surface, which, rather than being geometrically oriented, is actually disorienting and therefore curiously stimulating.
"Systems are never perfect. Even the smoothest and most compact systems are furrowed by a network of deep cracks caused by their internal contradictions. This means that it is always possible to find nooks in the network, in which innovative events can be inserted".
READ ALSO – Natural Genius: a ten year long journey investigates the industrial design applied to wood surfaces
The Apulian architect, Sebastiano Canzano, quotes Giancarlo de Carlo in a context in which originality is now sought in hyperdecoratism or in the complex composition of familiar elements: the Loop parquet stems from a deep study on the concept of limit. It echoes as well the sound of childhood games and recalls ancient memories of a gone time that we are not able to well define.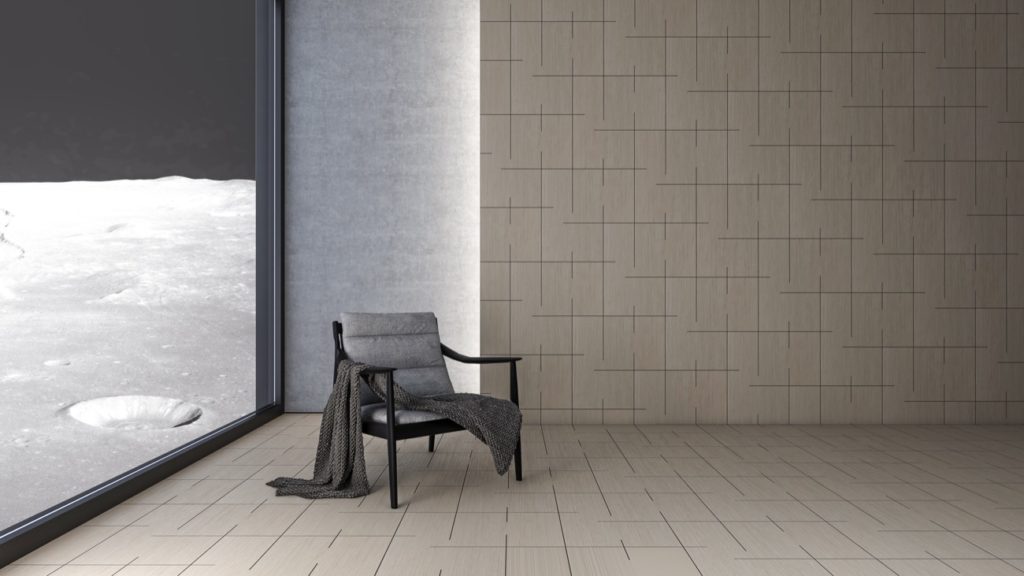 Canzano reflected on the concept of exceeding the limit of objects to go beyond the shape that defines them, so that limit (and the limit of shape) is no longer static and insurmountable, but takes on a more dynamic feel.
All this, starting from the assumption that without limit there would be no shape, and that without shape there would be no knowledge. The limit must therefore be accepted, known and recognised.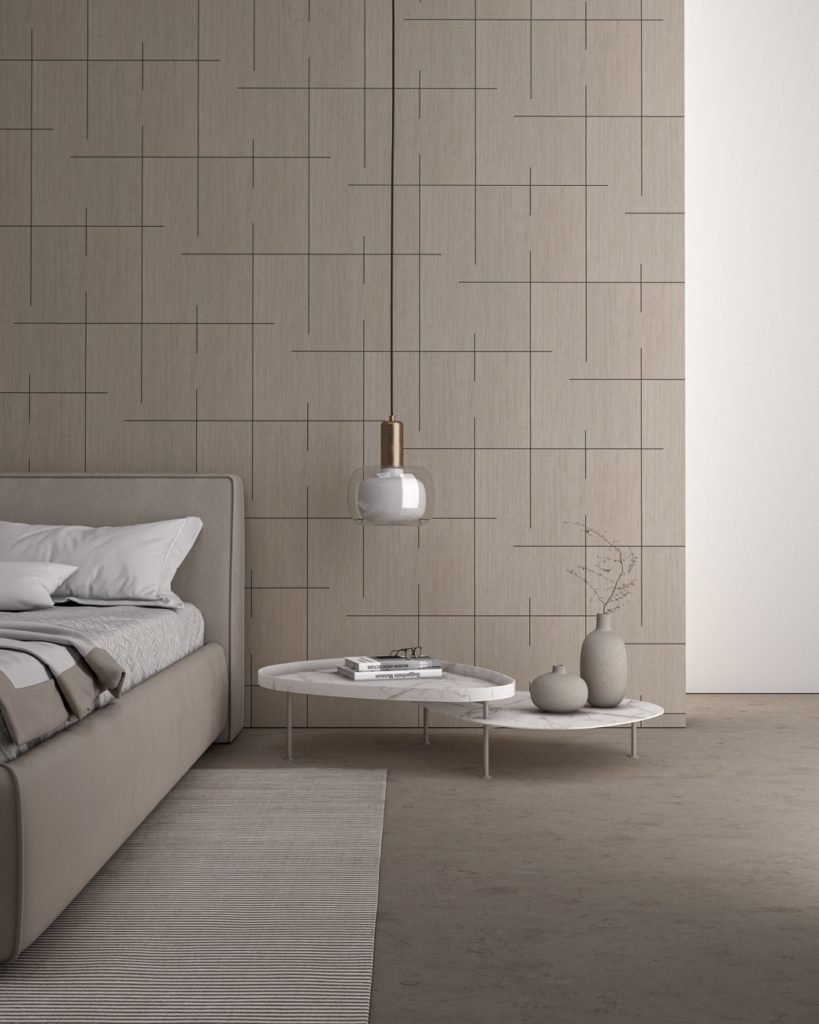 In design, the perception of the shape, of the "edges" that make up an object and enclose its essence is of crucial importance; in geometry, we tend to instinctively close the lines in simple and memorized shapes, such as squares, rectangles, triangles, circles or free shapes. Just as a wooden floor knows its limits thanks to the perimeter lines that delineate the board.
READ ALSO – Factum, the wooden surface, between spirituality and dream by Dante Oscar Benini & Luca Gonzo
And the board, in our experiential memory, is by definition rectangular. By approaching the boards to each other, one obtains the demarcation lines of a colour, enhanced by a distinctive sign of a more intense grey (or chromatic gradations to be customized).  And it is precisely this "geometry of the limit" that paradoxically allows overcoming such limit.
With Loop, the limit multiplies thus becoming dynamic, and the demarcation between known and unknown becomes more fleeting. We enter a new apparent dimension in which experience and rationality lead us to endlessly seek (in loops) the closure of simple shapes. The surprising result is the perception of an endless surface, with a uniform and seamless aesthetics.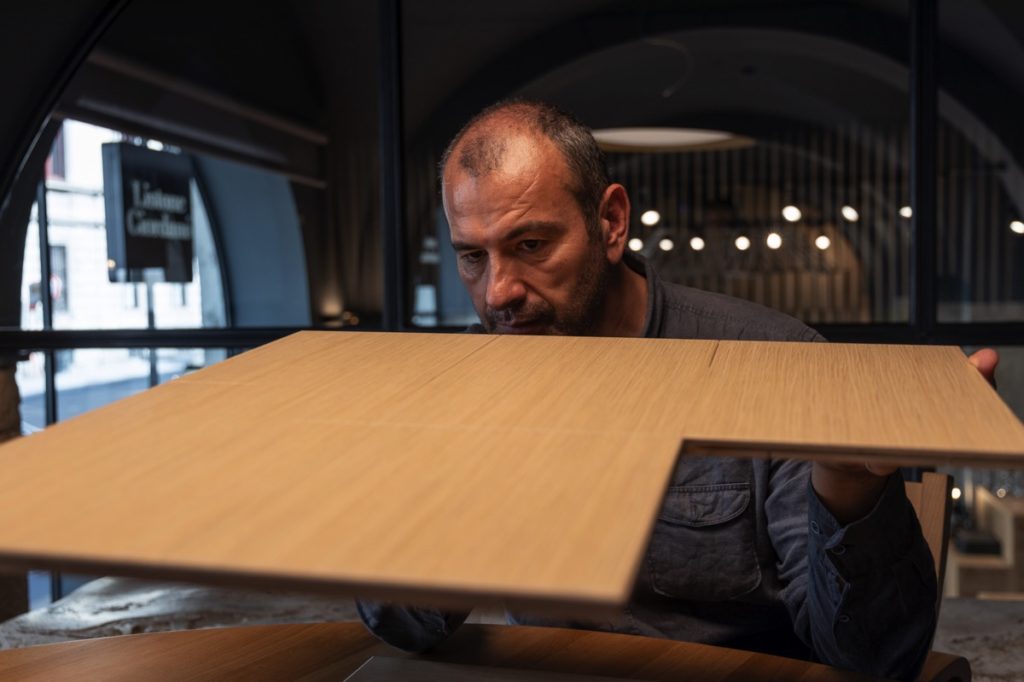 Loop is not an artistic gesture but, on the contrary, it is the result of a huge work of rationality and synthesis. The endless pattern is in fact obtained through the repetition of a single element positioned in space in a single direction, with multiple benefits both from an industrial and productive perspective, but it also fosters the possibility of creating different patterns and laying geometries.
An innovative and ingenious product that confers to the "gaze" the role of participant and co-author of the product. That first look which, according to the discipline of the psychology of living so dear to the architect, is synonymous with hospitality and identity builder, from the moment we come into the world.
The designer: Sebastiano Canzano
Sebastiano Canzano was born in Bari and graduated with full marks from the Institute of Architecture in Venice with a thesis entitled 'A museum of contemporary art for children'. As a student, he had the opportunity to learn in Marseille directly from professor Raymond Perrachon and in Venice from professor Umberto Tubini. In 2001 he opened his own studio as a result of working throughout Europe: since then, he has gained a lot of experience in managing both small and large international projects. Sebastiano Canzano works all over the world: his interests range from the renovation of historical buildings and villas, to the construction of flats, offices, and high-end houses. Sebastiano Canzano's work also extends to the real estate market. As a property hunter, he selects the best properties in all of Puglia, thanks to his deep knowledge of the area. In addition, he assists his buyers by providing a complete turnkey service, making sure their real estate goals are met. Each project is the result of an accurate conceptual approach: the goal is to create welcoming spaces, in harmony with the surrounding environment. Essence is the main characteristic of every project: removing without affecting the central core. Spaces, finishes, lights, furnishings are always designed taking into account light and its precious value. Together with Francesco Marella he founded Archimake, an open box where architecture, design, art, and business coexist. A network of experts dedicated exclusively to designers that functions as an amplifier of relationships.
Loop:
TECHNICAL INFORMATION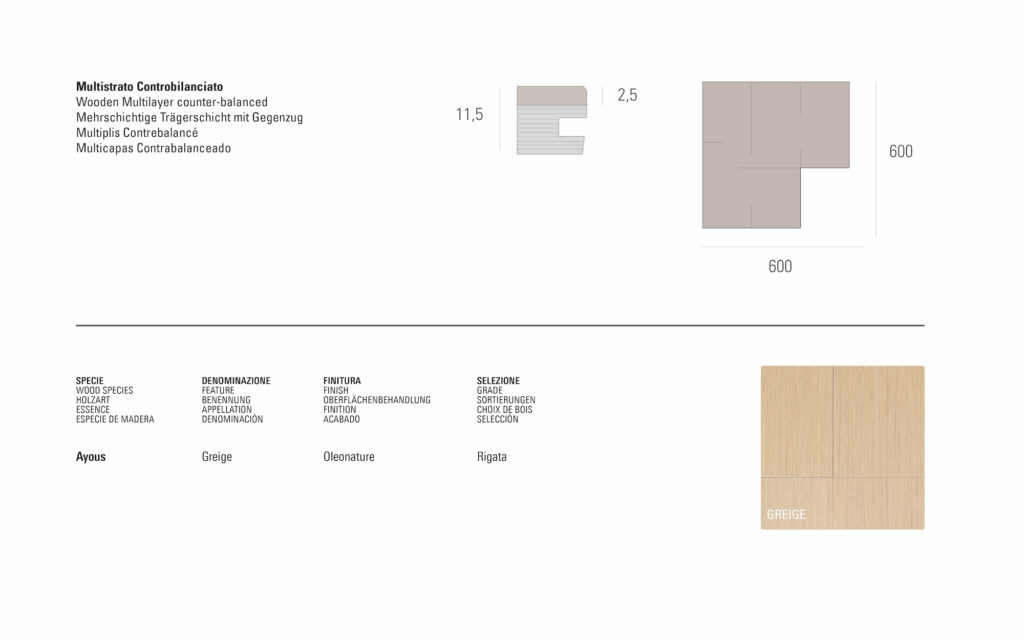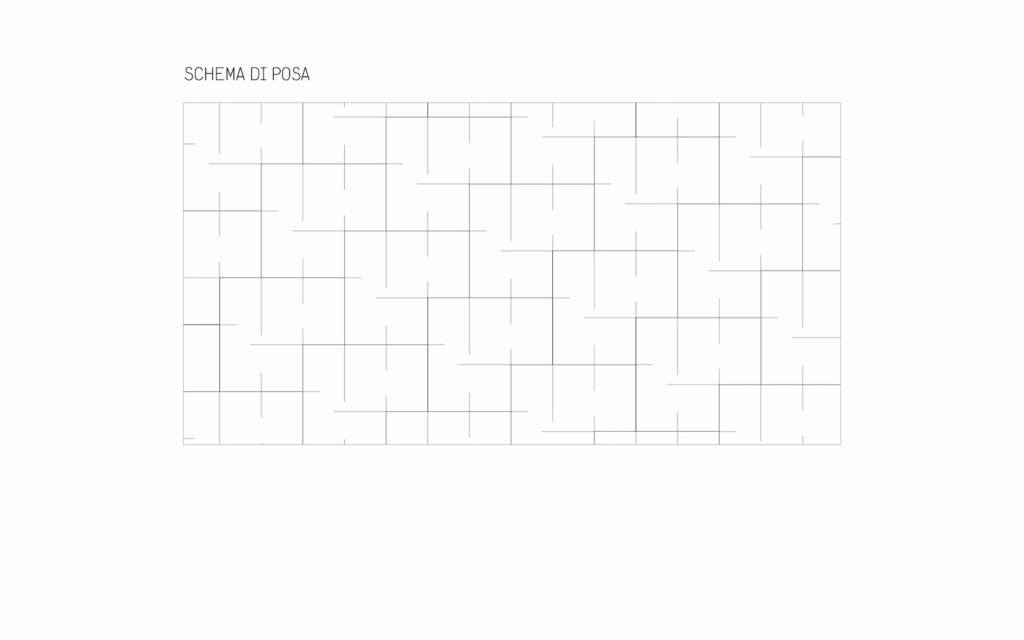 ---