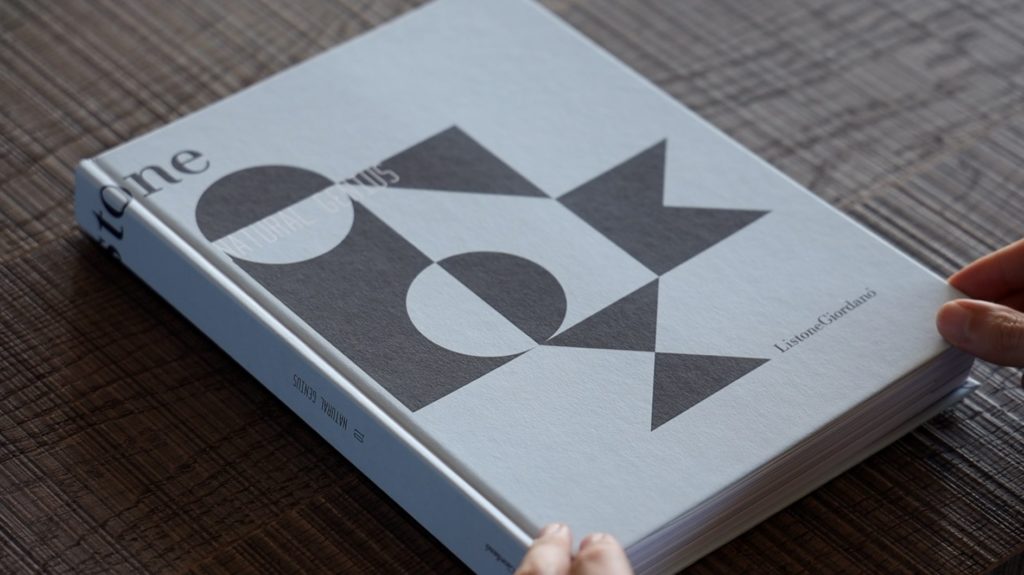 Natural Genius, an inspiration book tells the encounter of creativity and the thousand interpretations of wood.
"It all began in the Big Apple on the night of March 30th, 2006. At the center of the Solomon Guggenheim Museum's Rotunda, the eighty-eight keys of the Fazioli gran coda piano and Danilo Rea's fingers became one".
Two authentic essences of genius. A miracle did indeed take place. Only seven notes, multiplied ad infinitum, taken apart and then put back together into billions of different combinations, like the ten digits in the frantic run-up to the string which broke the Enigma code.
That night heralded a new season for Listone Giordano and everyone else present. That evening was inspired by the authentic meaning and intimate connection between the two words: Natural Genius. The expression transcends translation as "natural talent", denoting something even more unique and special: a first name. The name of that surprising mixture obtained by chopping simple natural elements, placing them inside the same pot, together with a vitalizing touch of imagination and human genius.
A crystalline elixir obtainable only by cleverly balancing the different ingredients according to a singular alchemy formula, capable of transforming the whole into something surprisingly different. This is exactly what design does. This is how Natural Genius turned out to be the Guglielmo Giordano Foundation's cultural project, following that thin red thread which unites the genius of the great masters of the past with those of the modern day.
Five designers from different backgrounds with distinctive personal histories were invited to climb aboard: Michele De Lucchi, Massimo Iosa Ghini, Matteo Nunziati, Enzo Calabrese and Marco Tortoioli Ricci. They were all asked the same question: how can a wooden surface interpret the spirit of our time?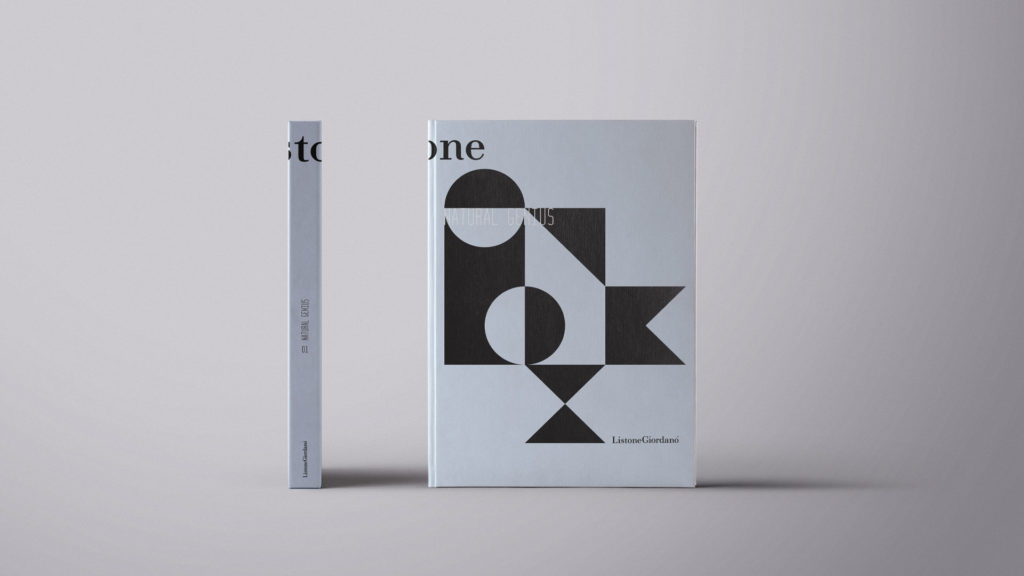 The theme was no simple matter. Designing in two dimensions rather than three, being imprisoned on a flat plane rather than moving freely through space, relinquishing a vital degree of expression and thus accepting a powerful constraint. It was also a matter of taking on a material that has always been part of our civilization, handcrafted for centuries in countless ways, one whose texture has been masterfully designed by nature herself.
It is a challenge which might intimidate the best of us. Luckily, the words "there is nothing left to be invented" have never emerged from a designer's lips and the cultural gauntlet was dutifully accepted. The project came full circle in the same way it had magically begun.
It was not so much an end than a new beginning for Natural Genius, which established itself as a dynamic Listone Giordano wood floor collection, generating critical and public acclaim beyond its wildest dreams. Today it is being supplemented with new pieces bearing the signature of designers the likes of Patricia Urquiola, Marc Sadler, Matteo Thun and many other international names, along with collaborations with high-end furniture companies including Paola Lenti and Giorgetti.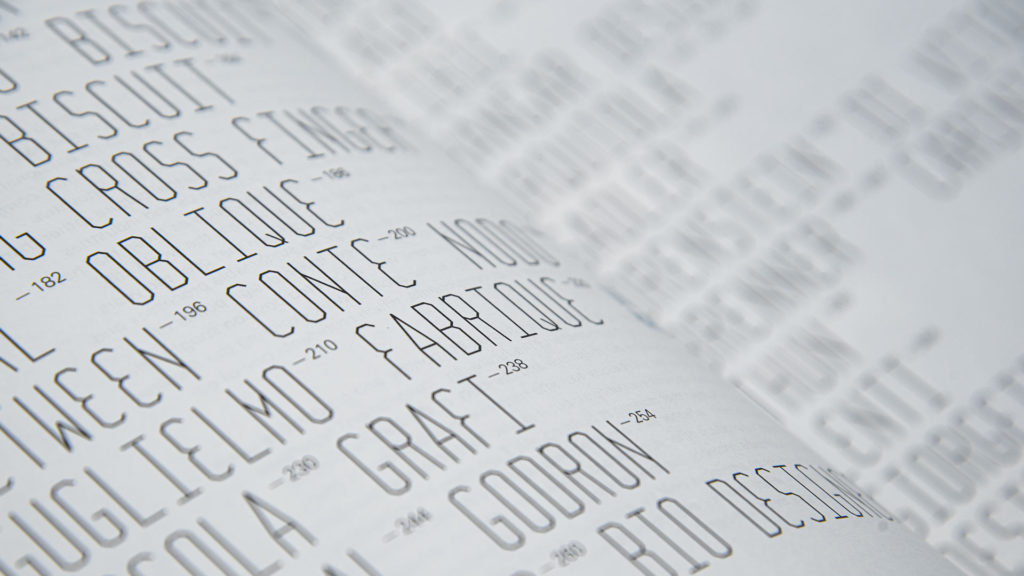 A long-term and natural dialogue between design and wood flooring was forged; surprisingly enough until then, both had nothing, or at least very little, in common with each other. The rest is recent history. This publication pays tribute to the first part of this fascinating journey, its various actors and above all, to the ingredients that continue to nurture it: curiosity, research and a creative spirit. These are also the secretly guarded ingredients of that timeless alchemy that has served as background music to human life on earth.
This project is permeated by a refined sense of luxury, inspired by sophisticated research whose immediate focus transcends precious materials to herald added value, personified by meticulous attention to detail.
We tested our highly trained research center to the full and refused to settle for excellence. We surpassed it, striving for perfection in all aspects, both visual and aesthetic. It proved extremely difficult to achieve the goal designers had in mind in terms of touch sensations and sensory aspects. It was an exciting challenge!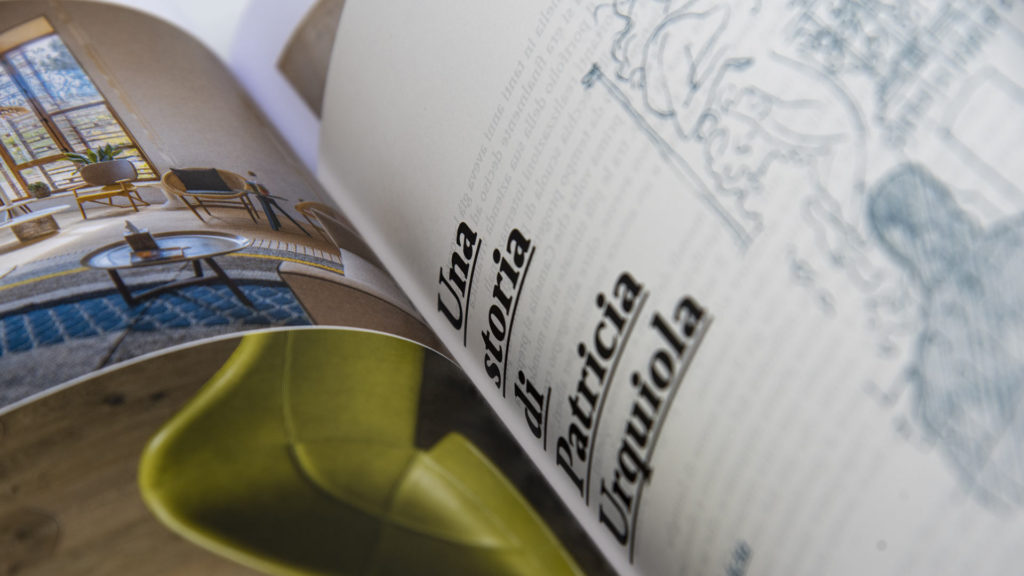 Listone Giordano was, of course, used to interpreting surfaces as attire for the home, veritable tailor-made suits for dwellings. In this case however, the Natural Genius project pushed the limits even further in its perception of flooring as a real dress, closely fitted to the individual, a precious surface with sheer skin contact.
Few of these products bask in the light of her feminine soul, the vision of elegance, of beauty that they express in their interior projects. The Natural Genius book provides an excellent overview of over a decade of collected thoughts, architects' visions of design. We believe that its title could not be more pertinent or evocative. Natural Genius epitomizes wonderful "wooden creatures" generated by nature with wisdom and patience, synonymous with elegance and sensory experience.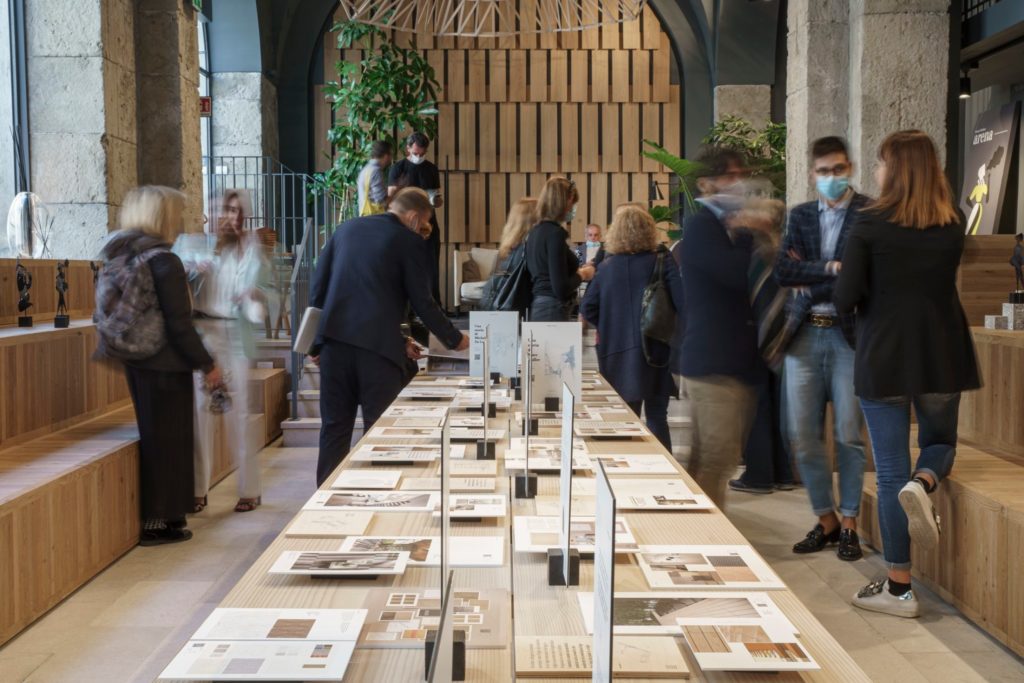 The book has also been enriched with some published and unpublished short stories, written by Stefano Casciani's experienced hand and inspired by his in-depth knowledge of design history: "Listen to your heart nature" and the "Tree Factory" are just two of his best-loved works. An intense and poetic narration that steeps the company in a soothing ontology, narrating the spirit and values that recount the Company's intrinsic spirit and values. A collaboration that introduced the refined Disegno magazine to the multifaceted world of the Umbrian company.
The readers will be fascinated by three short stories, inspired by the fantasy genre, dedicated to the three main designers of the work. A dreamlike journey between past and present, gently caressing and gliding along the subtle boundary which separates reality from reverie.
---