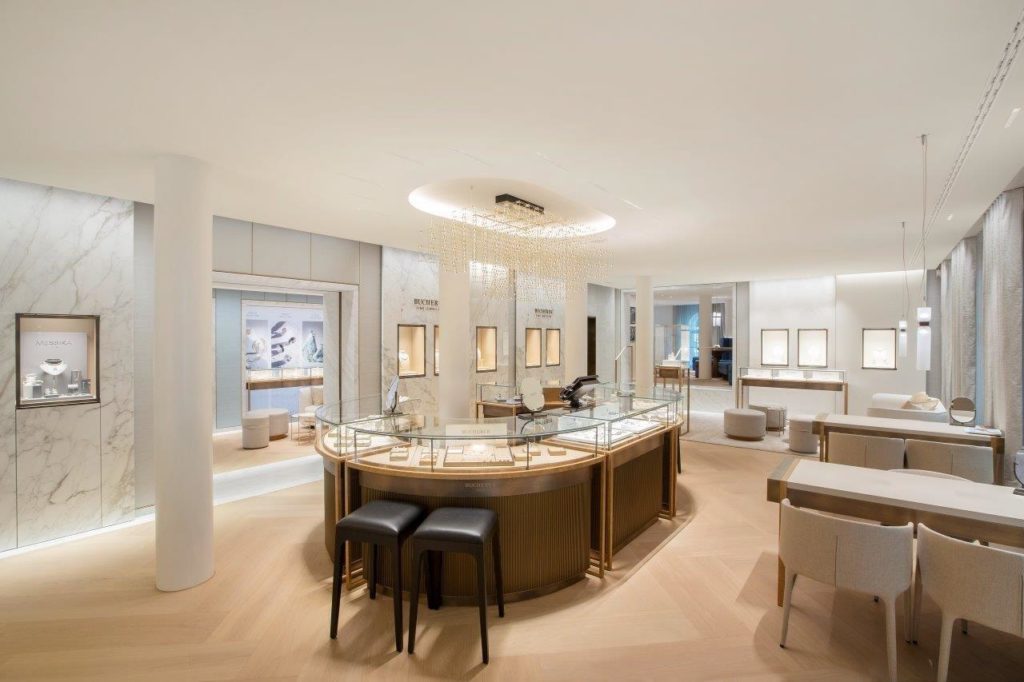 The interior design BLOCHER Studio has brought varoius projects to life for the renowned Swiss watch and jewellery retailer Bucherer. Recently, they designed a shop for the first independent brand appereance of Bucherer Fine Jewelery, at Selfridges in London. The shop combines a feminine and luxurious impression with a light touch.
Since 2007, blocher partners have already brought several projects to fruition for the luxury Bucherer brand.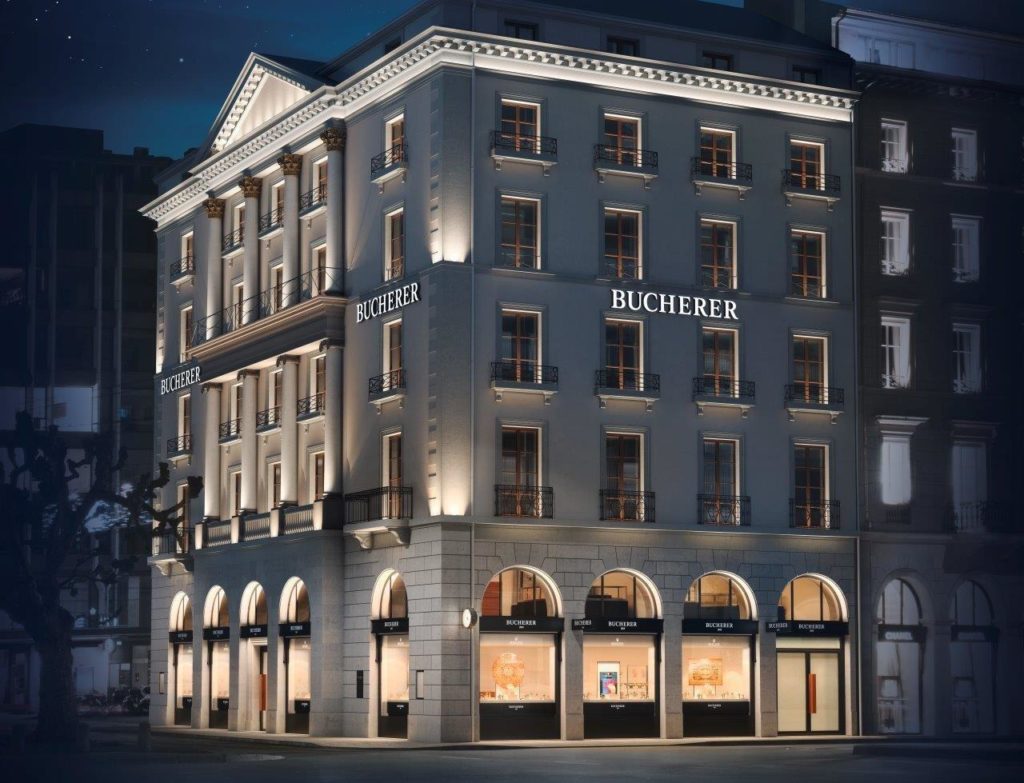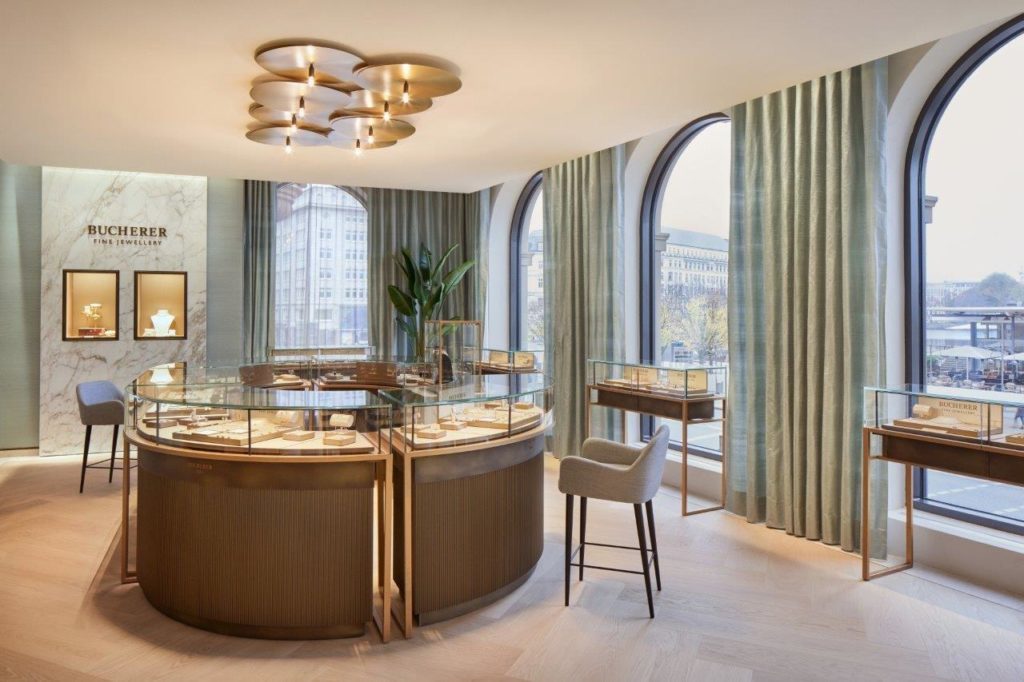 The traditional Swiss watch and jewellery manufacturer is expanding its presence in the Bavarian capital. To that end, Blocher developed a concept that represents both high-quality design and high quality of living.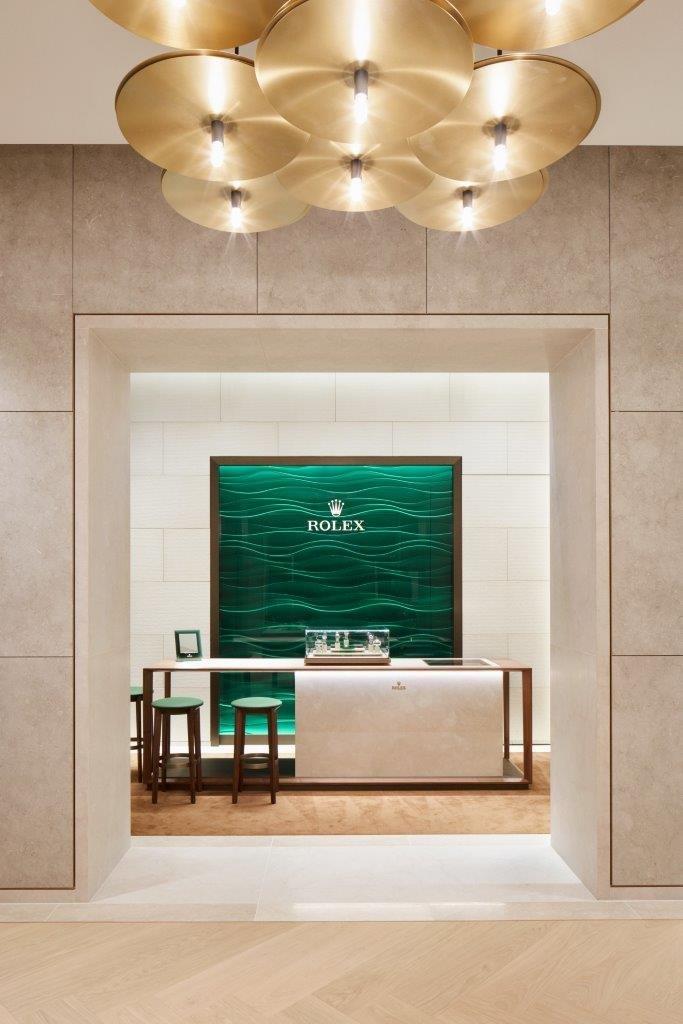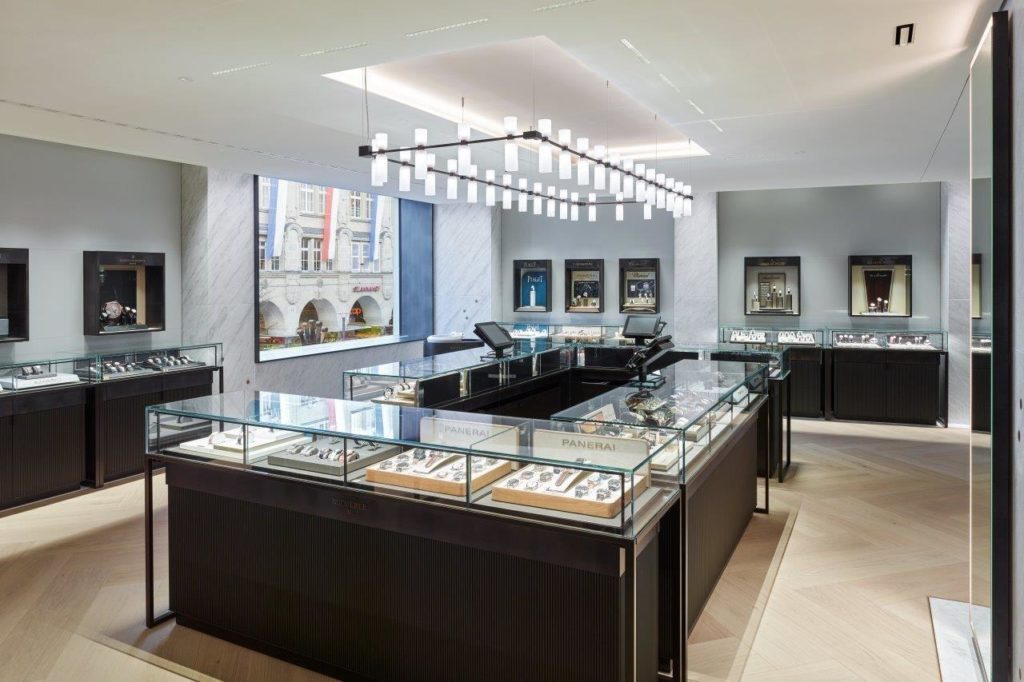 Hardwood flooring of marble and oak literally underscores the luxurious ambiance in the watch and jewelry departments. This specific project in Munich boasts a custom design XXL Herringbone pattern in Oak Biancoperla hue. What color could be more appropriate than the one of rare opalescent pearls?
READ ALSO – 432 Park Avenue, Matteo Nunziati interior design flies high
Fine wares are displayed on highlight pedestals and presentation furniture of marble and brass. Integrated brand boards ensure brand visibility.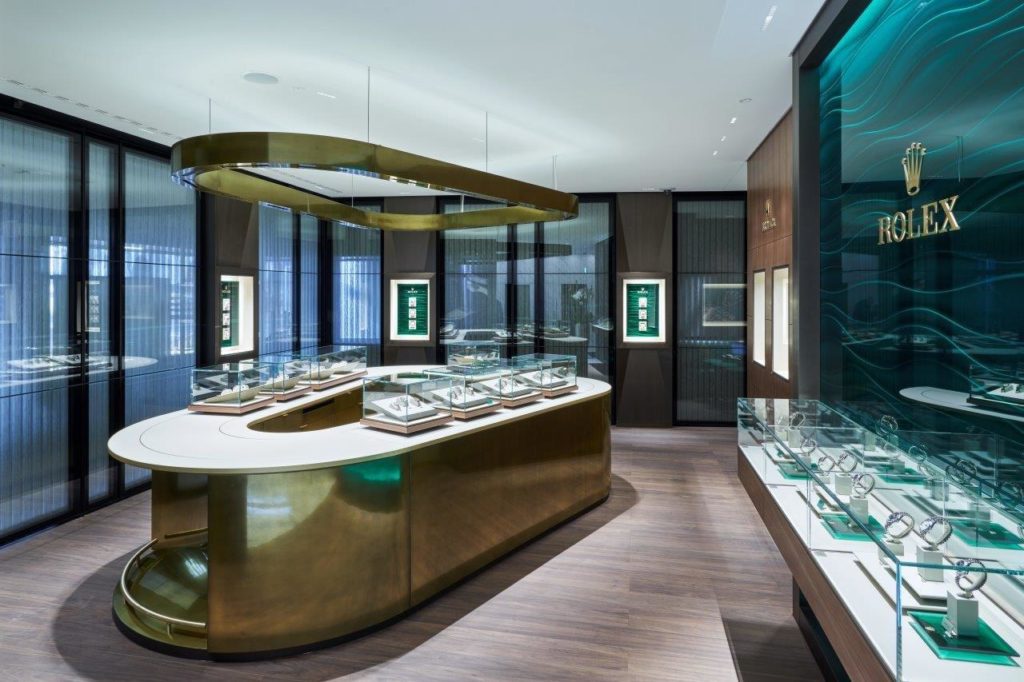 In both departments, seating islands with high backrests offer private space for fitting as well as for confidential discussions between customers and sales personnel. A rear wall of metal and leather creates an impressive backdrop for Bucherer's outstanding watchmaking expertise.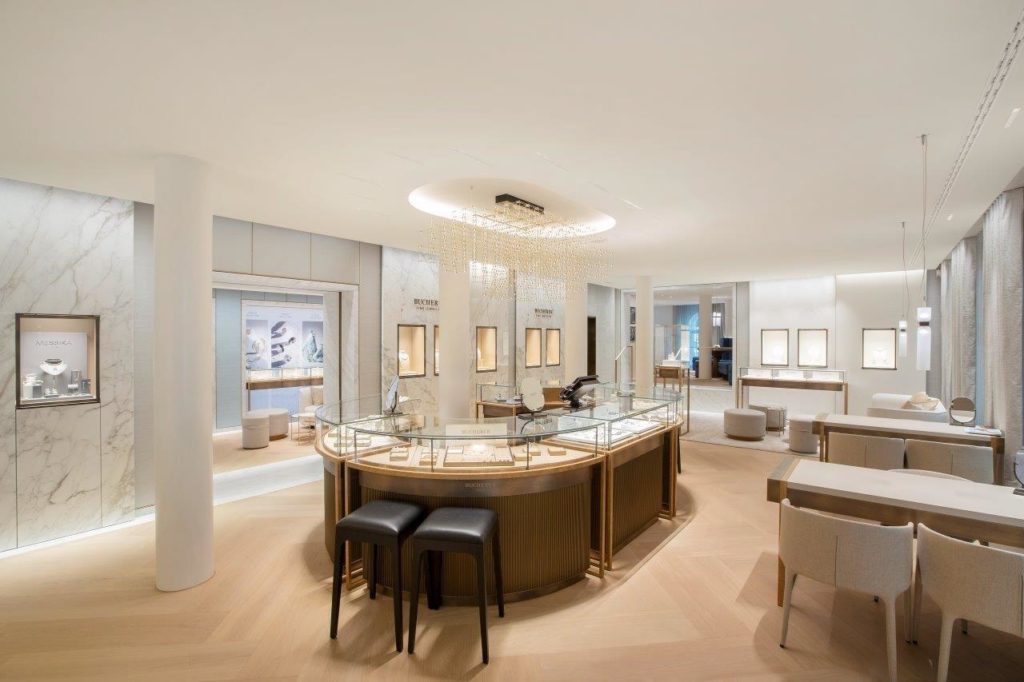 The Herzog day bar and lounge area, done in champagne-coloured metal, its contours reflecting the "Bucherer Eight," also contributes to the high quality of stay. Operated by Munich gastronome Maximilian Gradl, the bar is open to all visitors to the Oberpollinger department store.
---