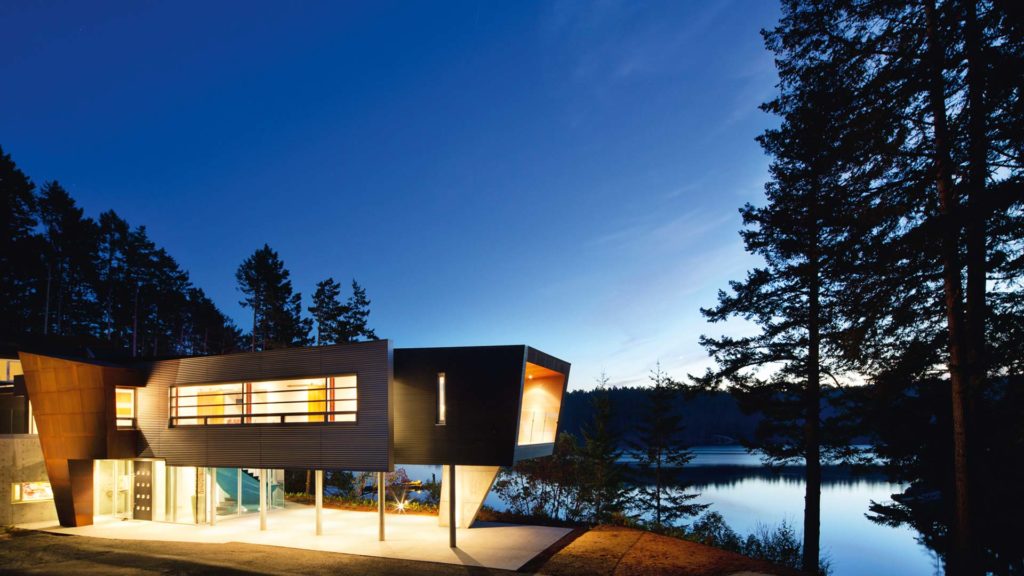 AA Robins
The Gulf Islands are a small archipelago off Vancouver, in the Strait of Georgia, between Vancouver Island and British Columbia. Their lush, unspoiled nature offers a landscape of conifer forests sloping down to the sea, and warrants National Park status.
This family holiday home, commissioned from Tony Robins of the AA Robins practice, is situated in a cove and is hidden among coastline trees. The home achieves a careful and beautiful balance through the building's forms, which fold back on themselves like sheets of paper in a piece of origami.
Raised above ground-level on slim circular pilotis and open-faced concrete walls, the building's volumes are clad in a rust-colored steel alloy that blends in with the arbutus trees growing all around. Hidden and suspended, the residence offers sheltered outdoor living areas, including an infinity pool that blends into the ocean and forest beyond.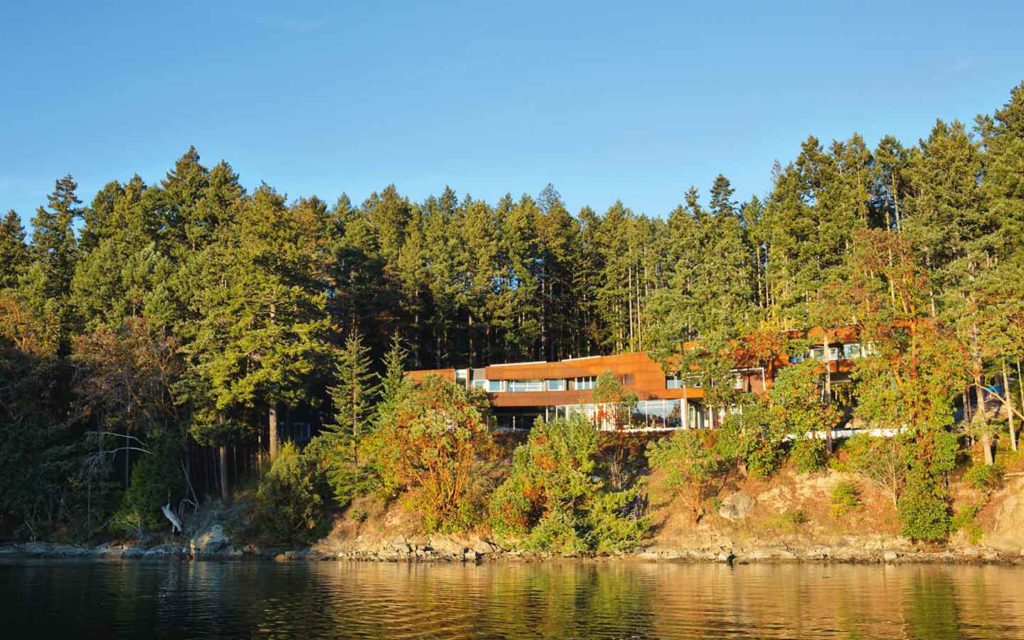 Built entirely out of pre-fabricated elements, the majority of the residence is contained within a suspended parallelepiped: some 57 m long, it is supported by columns and walls that rise between 2 and 6 m above ground-level, offering bedrooms and the home's private areas. The ground floor flows in continuity with the outdoors, enjoying completely unfettered views over the ocean through a system of glazing that can be fully opened, making it possible to combine indoors and outdoors while benefiting from the shelter of the building's bulk.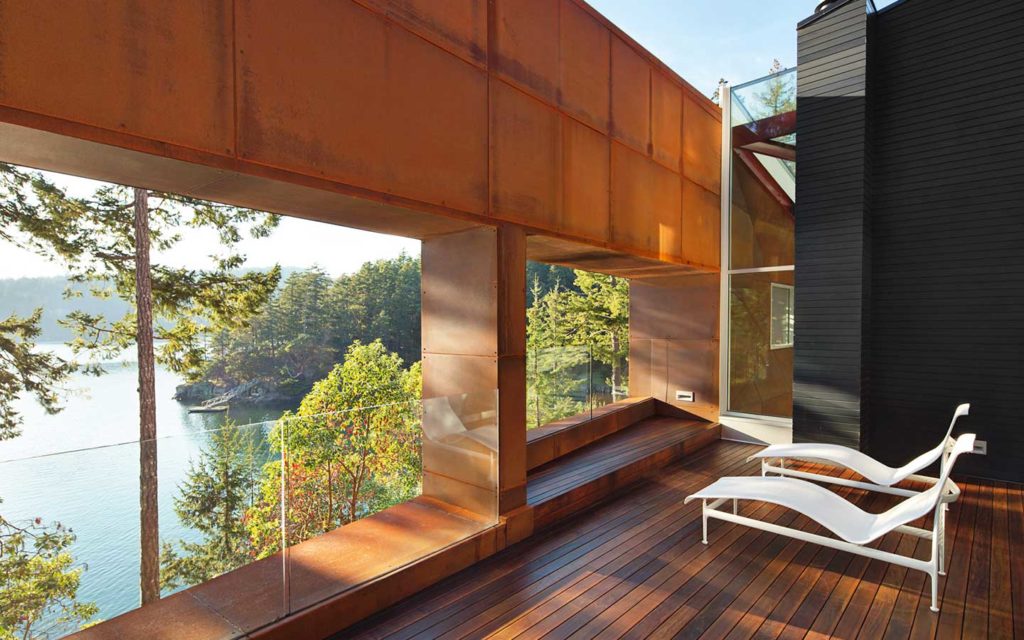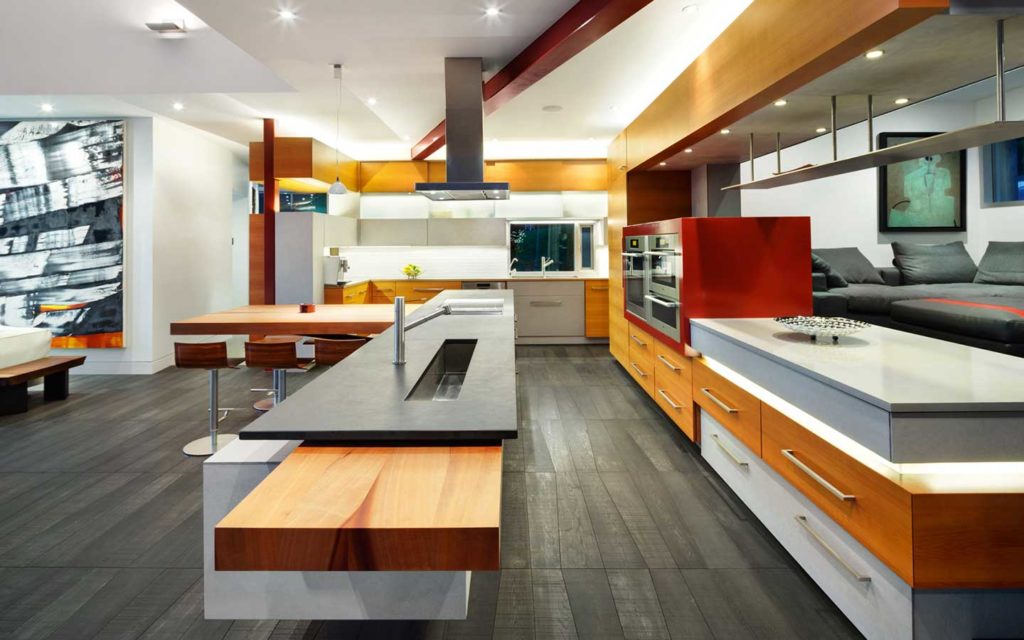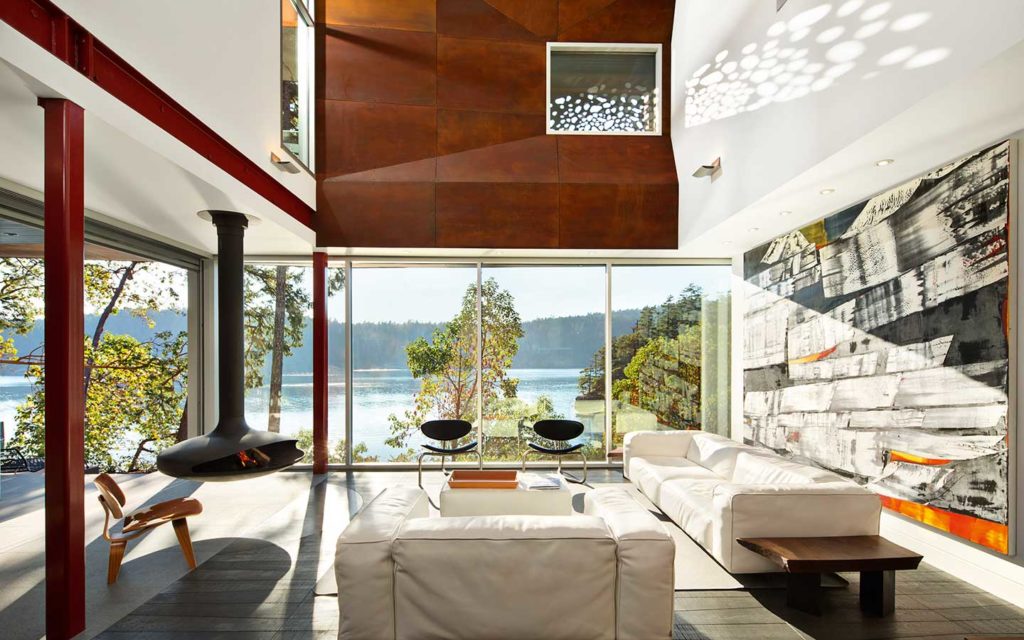 A sense of high-quality space pervades the entire residence: the length-based plan, which exploits the spectacle of the coast to the utmost, helps orient visitors in the unfolding spaces, offering them a sense of intimacy and introspection.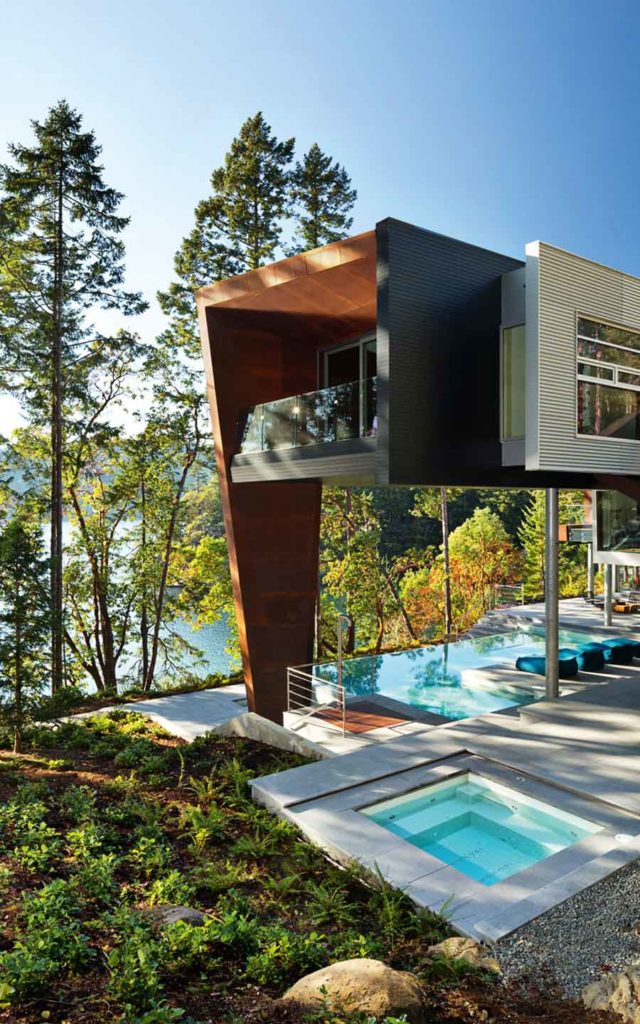 Material selection was vital to defining the various room spaces. The ground floor, with its granite flooring and a ceiling clad in cedarwood running from the swimming pool to the dining area, offers continuity between indoors and outdoors, while different flooring types outline the various interior areas to create a sense of transition. The home successfully banishes the border between natural and manmade, fostering an inseparable dialogue between architecture and nature.
A response to the natural landscape of a small cove on an island in an archipelago off the waters of Vancouver, this home's form and colors, hidden and concealed by the trees, make the most of the spectacle of this stretch of ocean coast.
---