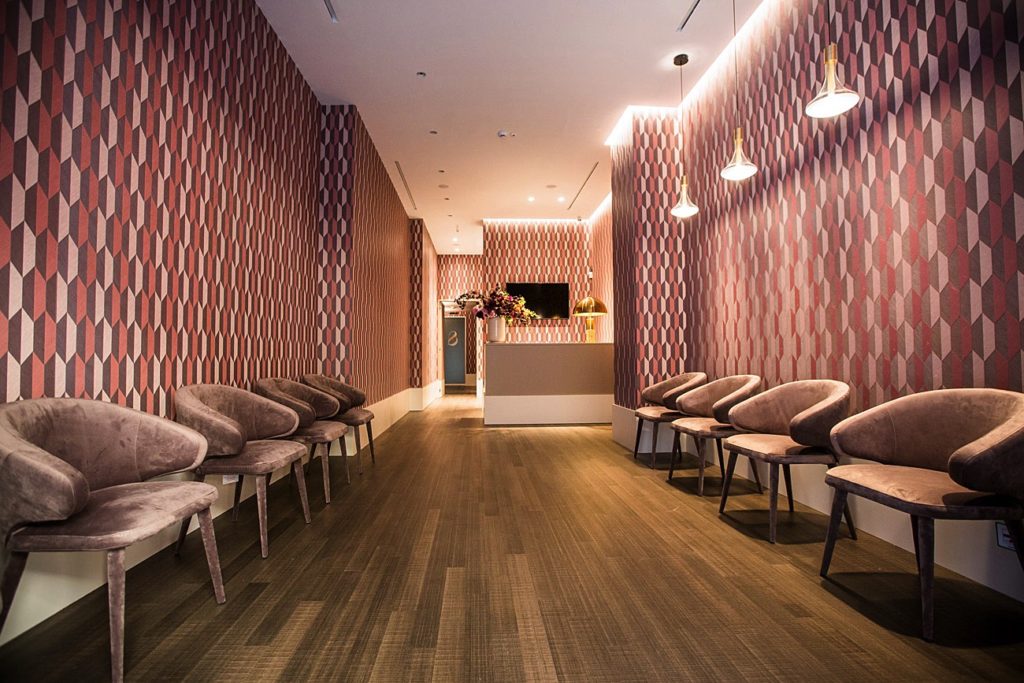 Renovation Project of aesthetic and reconstructive Plastic Surgery studio
Thanks to the intervention of the architect Luana Medici, a medical's office acquires a flamboyant decor personality. The architect's personal and decorative taste bestows a generally flat and greysh working space with  colors and female geometrical patterns.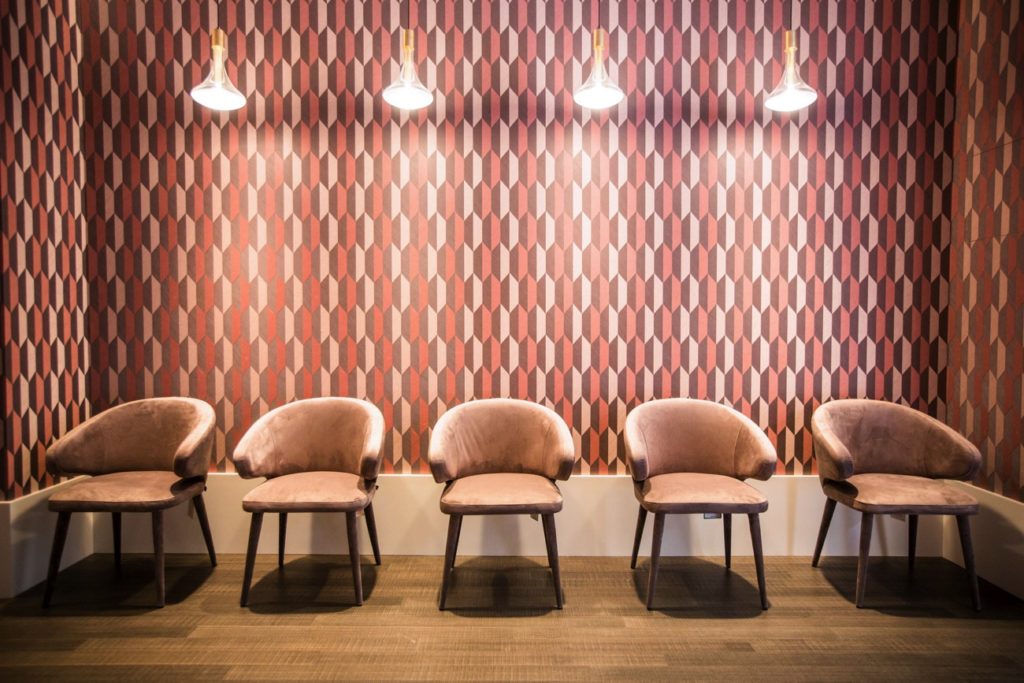 This significant renovation involved a space inside a building dating back to the 70s at the cornerstone of the historic Umbertine district in the historic center of Bari.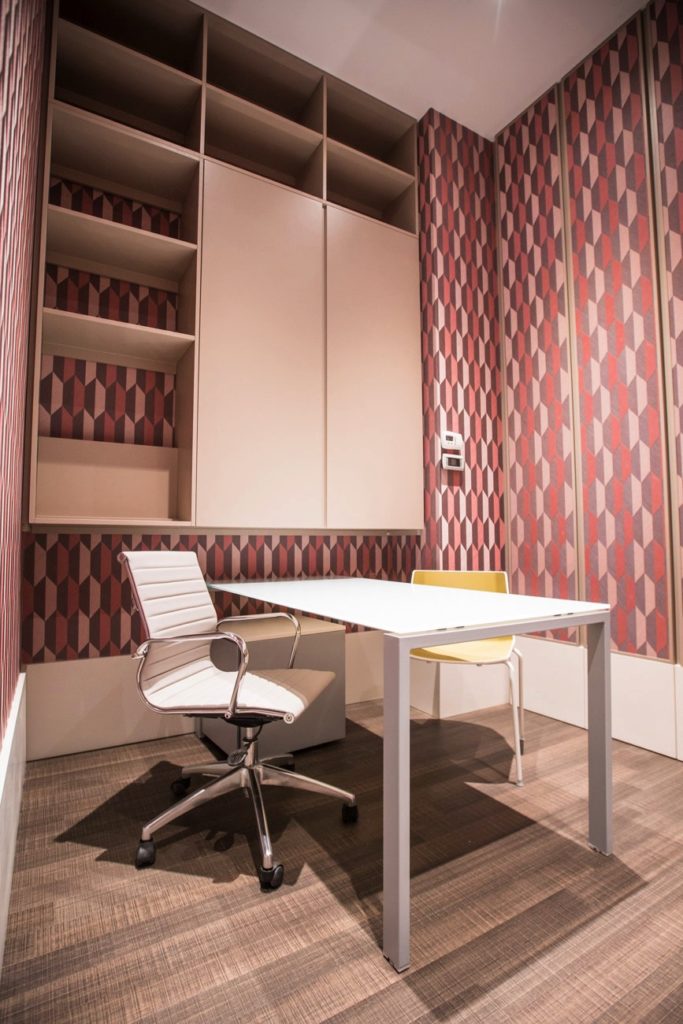 The refurbishment project, both technical-functional and aesthetic, involved the entire structure, which is spread over an area of about 250 square meters, from the foundations to the false ceilings which represent an important element of "masking" of the air conditioning systems.
This waiting and consulting rooms are both welcoming with specific attention to details. The space houses an important plastic surgery clinic and its "horseshoe" structure offers three large windows which flood the interior with natural light.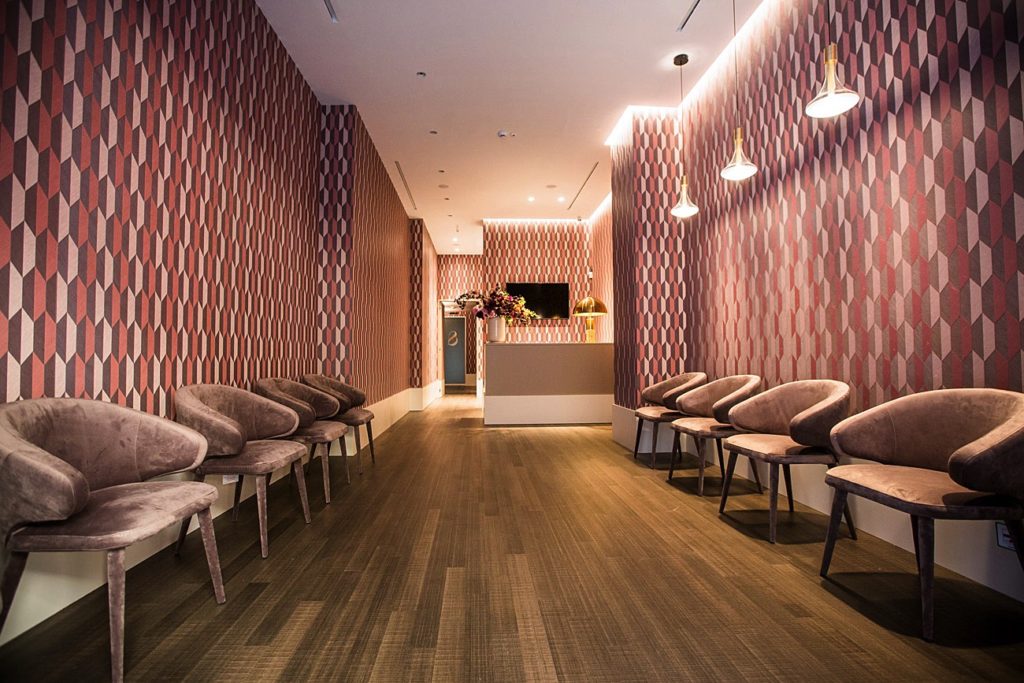 One of the large windows functions as entrance / reception area and sizeable waiting room. An automatic door leads the way to the clinic where different materials and colors have been selected to create distinctive areas and purpose.
As a matter of fact the materials' gap between the entrance area covered with full-height decorative wallpaper with geometric textures is reminiscent of a vintage style, with mellow tones. The vertical decoration seems to plunge and dissolve into the characteristic wooden surface.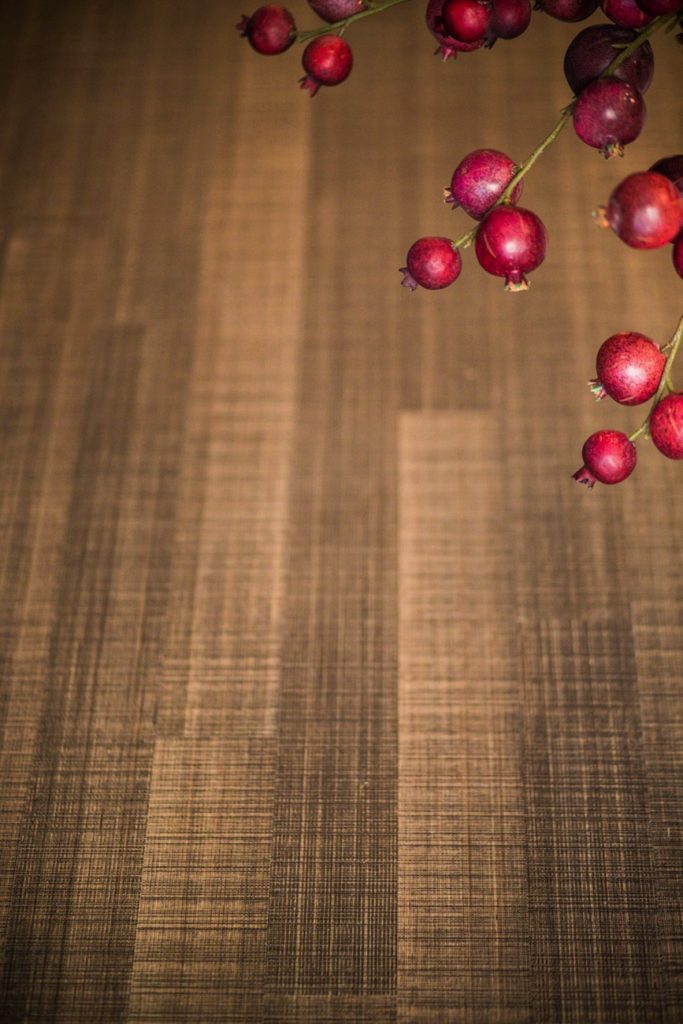 The selected hardwood floor is unique, one of a kind: Fabrique designed by Marc Sadler with a seamless, floor-to-ceiling fabric effect, with a warm and scratchy texture, marking the border with the outpatient area, and then climbing up the wall in the bathroom.
The lighting design plays a key role, suspended and warm in the reception area with recessed spotlights that highlight the paths and common parts, cold and square lights recessed in the counter-ceiling in the operating area.
The architects has painstakingly taken care of the carpentry and furnishings. The whole entrance / reception area is made to measure with flush-fitting doors, baseboards, bookcases and large wardrobes lined with wallpaper. The reception counter, also designed and custom made by local carpenters, has been lacquered in soft matching shades, while the velvet armchairs gleam in the designer lights.
Foto credits Antonio Fasciolo
The architect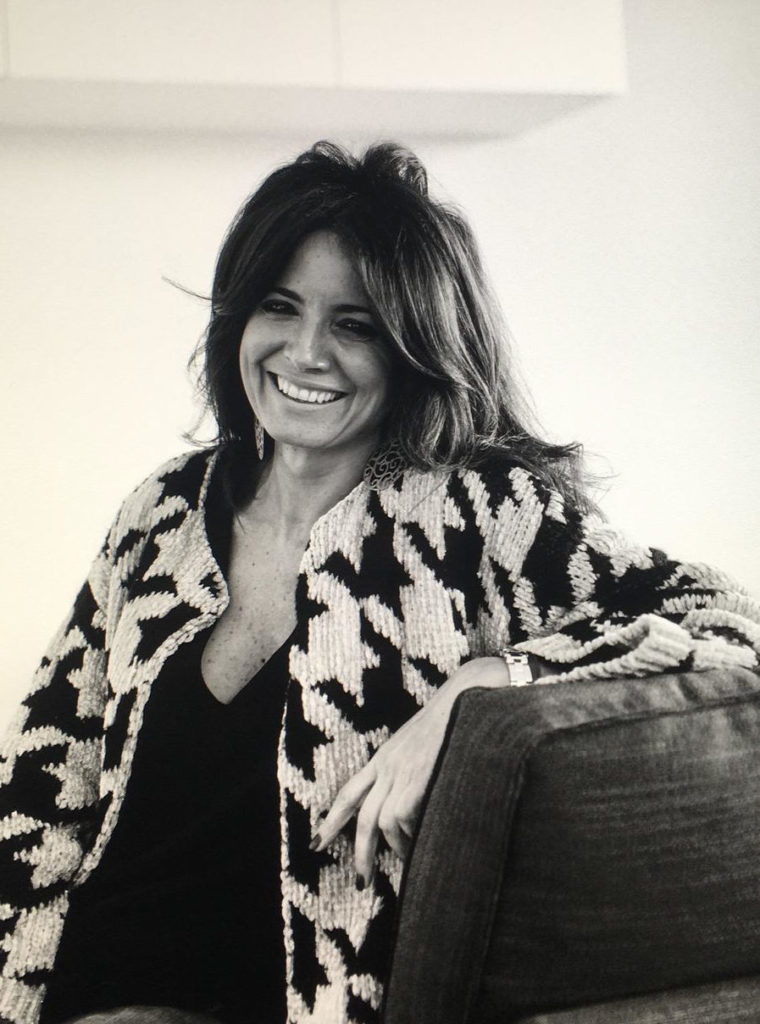 Luana Medici is a professional designer based in Bari, who proved from the beginning a vocation for art and creative disciplines; including portraiture and glass painting. Over time, this passion has led her to experiment with drawing, acrylic painting and oil on canvas. Her flair for art influences her interior decoration projects.
Thanks to Barili showroom for collaboration and technical consultancy.
---