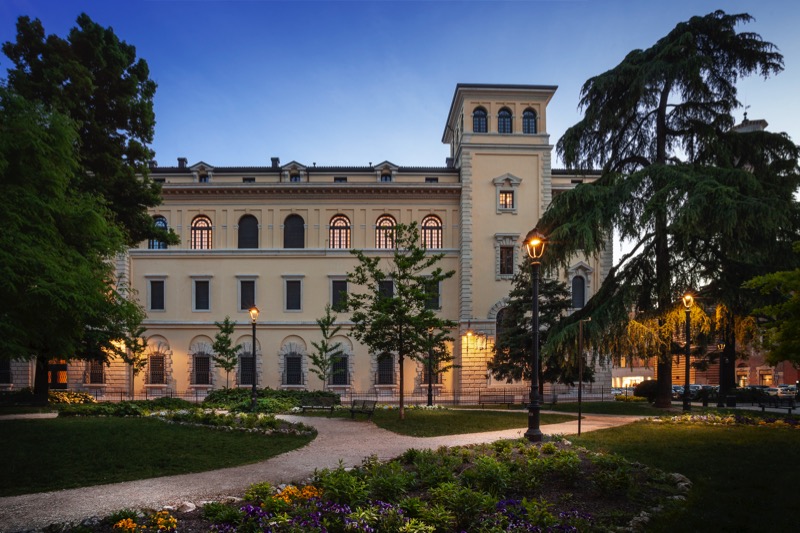 Palazzo Poste in Verona, projected  by Ettore Fagiuoli in the 1920s, gets a second chance thanks to a residential initiative dedicated to art and design.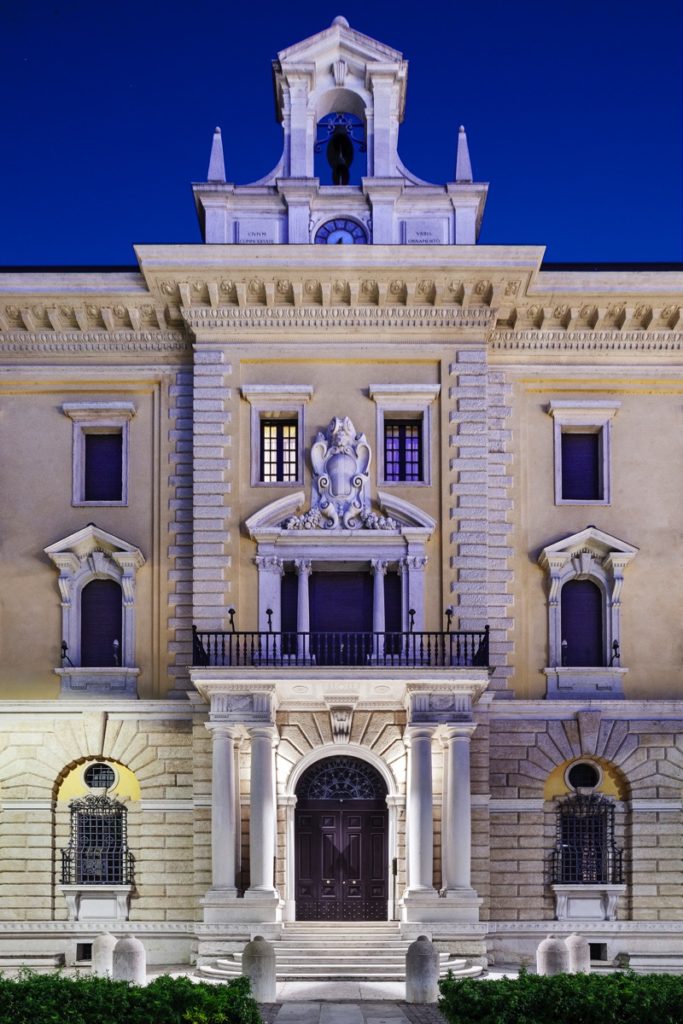 Two steps away from the main attractions of the old the city of Verona, Palazzo Poste stands out as a Mannerist and Baroque-inspired building, now the real estate broker Abitare Co gives it a second life.
The historic palace is nestled in the heart of the renowned romantic city, world famous for its doomed lovers Romeo and Juliet. The majestic historic building is reminiscent of the 1920s, designed by Ettore Fagiuoli, – architect of the Bank of Italy headquarters in via Cordusio in Milan, in collaboration with Broggi and Nava, and of the bell tower for the Verona cathedral built, yet incomplete, between 1915 and 1920.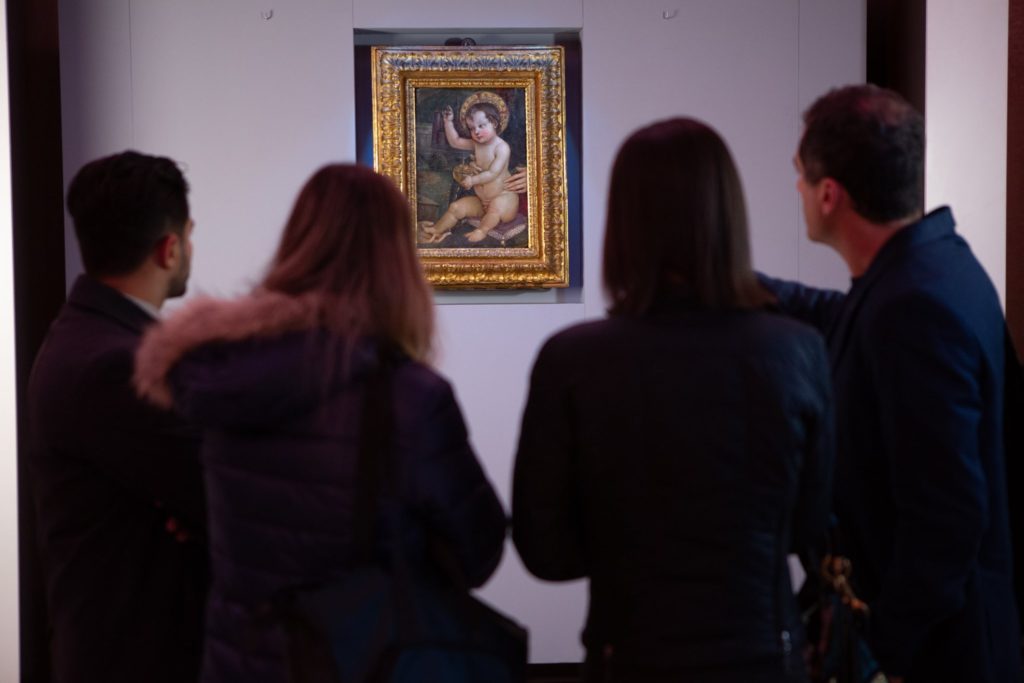 It is best known as Palazzo Poste and widely considered as a magnificent model of mannerist and baroque inspiration, powerful synthesis of both lavish decorum and sobriety. In recent years, it has experienced a new youth as the result of the undertaking an ambitious renovation and refurbishment project.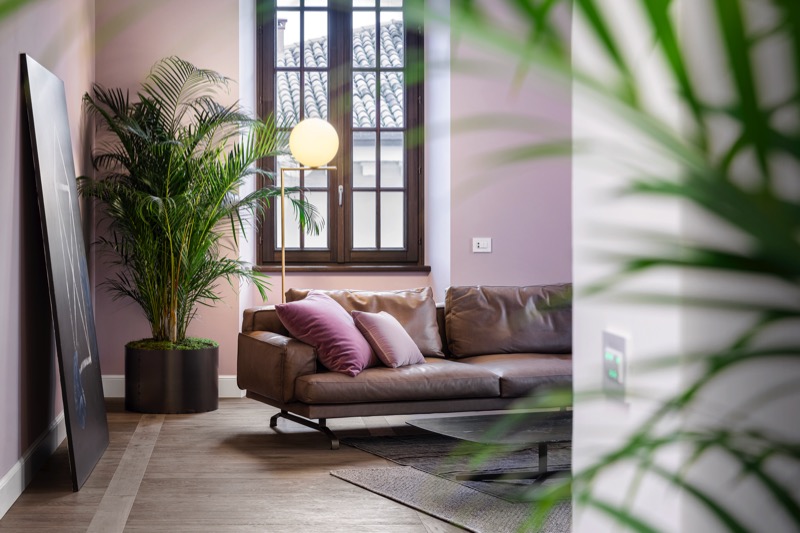 The revamping was entrusted to the expert hands of Abitare Co., a highly- specialized company in real estate brokerage. Their patient work aimed at creating a new space and a new role for the palace in the common imagination of Veronese citizens and beyond.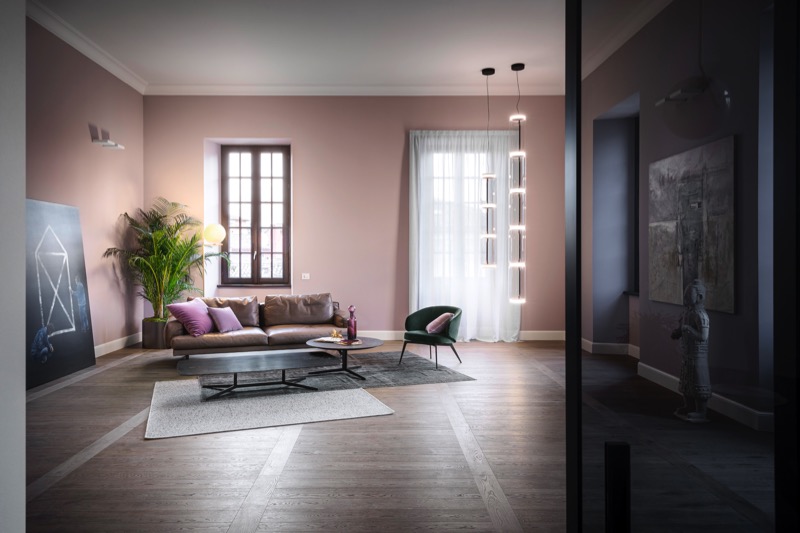 Milan Contract District is the first Interior Design Platform in Italy, awarded the Honorable Mention at the 2018 edition of the ADI Compasso d'Oro. The team was asked to jump onboard to fine-tuning the interior design project with the contemporary scene, reshaping the interior and providing an exclusive package of products and services that have gone as far as the art direction and the show flat project realized by Tecma Solutions.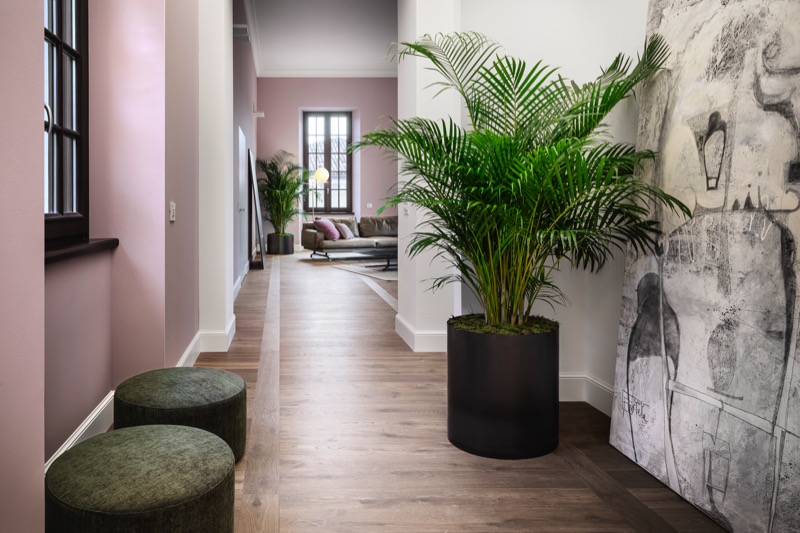 The residential space is currently owned by the Aquileia Capital Services fund. An initiative that led to the regeneration of the historic building which features twenty housing units, unique and inspired by different lifestyles, from classic to modern.
The new residences range from multi-room apartments with terrace and private roof terraces, up to small-sized apartments, suitable for specific target  investors, they are all tailored, customizable and offer innovative services including Conciergerie, Spa, Gym, as well as Co-working spaces and a Food & Delivery Storage area available to future residents.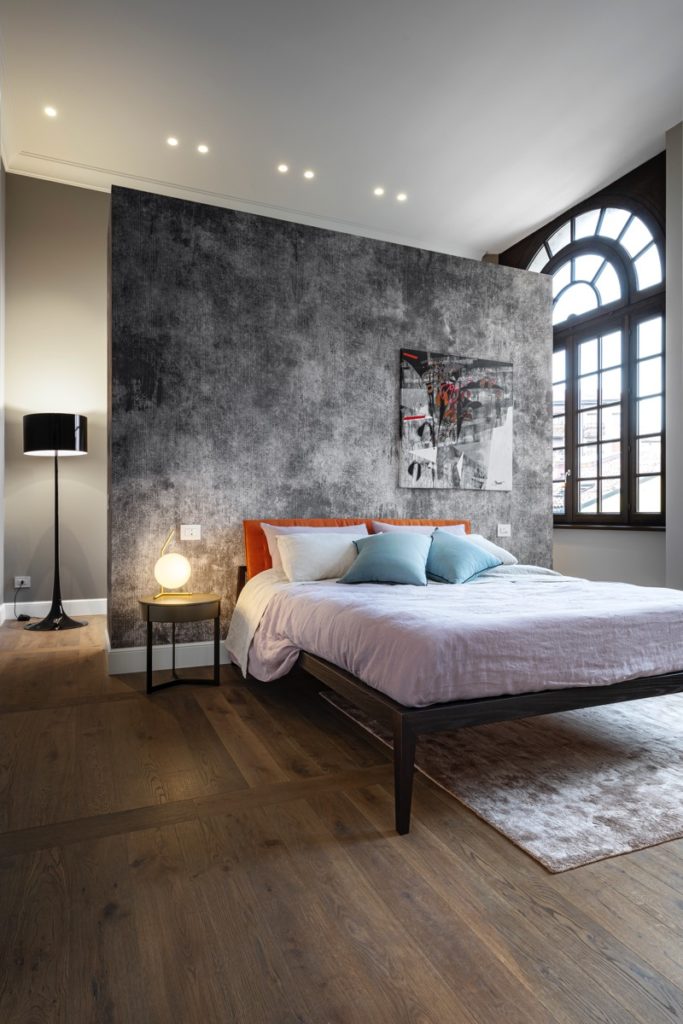 The top-noth model home features a tailor-made wood flooring Listone Giordano in Heritage Siena Filigrana fitted in a special "comb" pattern crossing horizontal and vertical lines. Special thanks to Bordoni Tuttoparquet.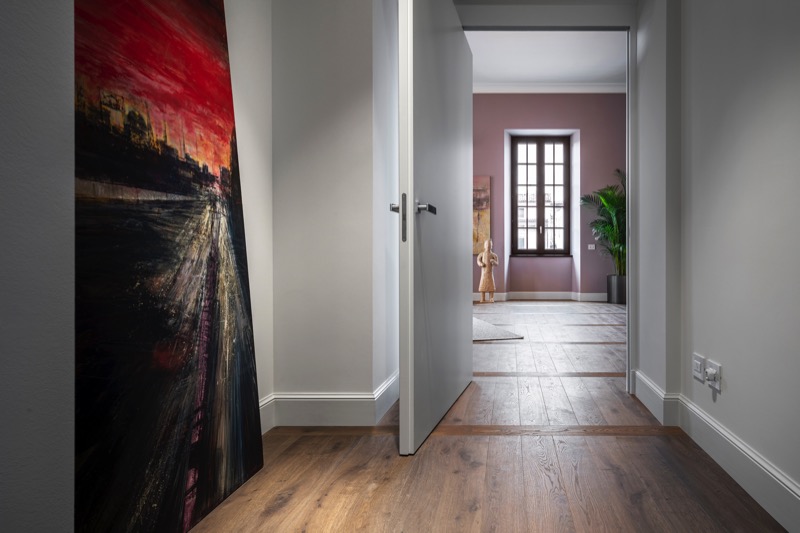 "The real estate market of Verona recorded a 5.2% growth in sales last year. This is a  clear symptom of a lively territory, which, however, must face, in particular for high-end properties, an increasing demand for luxury solutions – declared Giuseppe Crupi, Abitare Co.'s managing director.
READ ALSO – 432 Park Avenue, Matteo Nunziati interior design flies high
"Palazzo Poste with its new apartments responds to the evolution of purchasing habits, pairing the latest trends in fine interior design, one of the main feature, with a wide array of unique and exclusive services, designed to meet buyers' demands and equally match their peculiar lifestyles, pointing toward maximum living comfort ".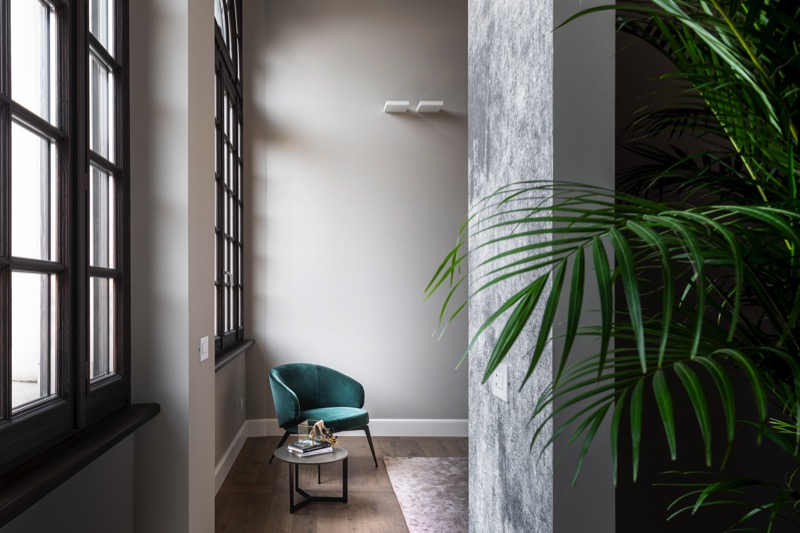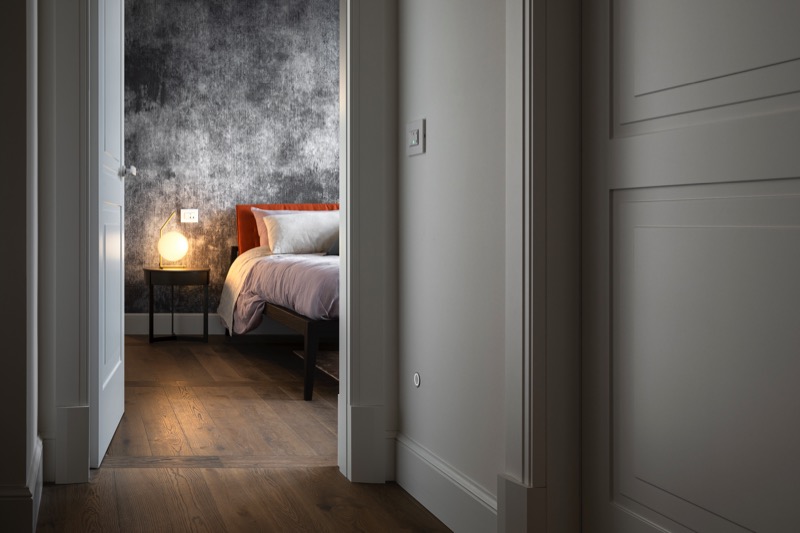 "After Milan, Rome and Turin, we bring the know-how and expertise of the Milan Contract District to Verona as well. We have carefully selected this iconic redevelopment project for the Venetian capital – said Lorenzo Pascucci, CEO of MCD – Milan Contract District, to lever and combine exclusive products and services.
We are trained to meet the client's needs, through an integrated study and solution process that helped striking a new market position for this highly valuable, historic building focusing our strategy on a skillful interior design project."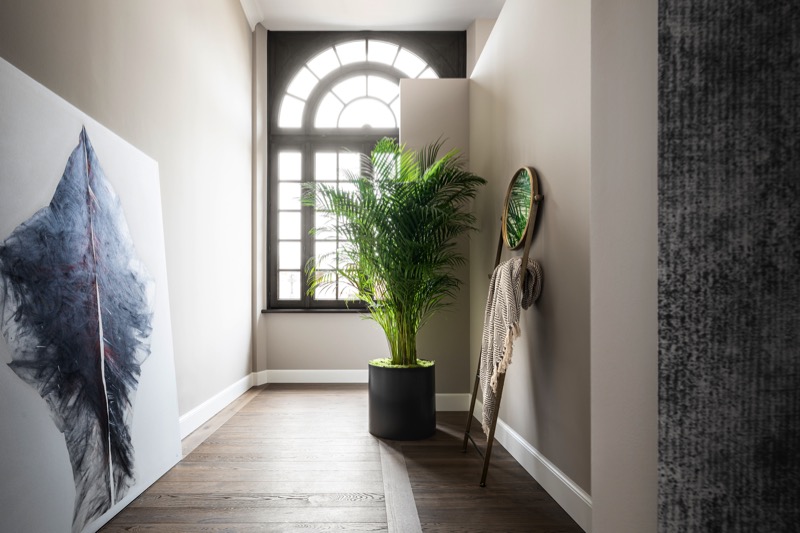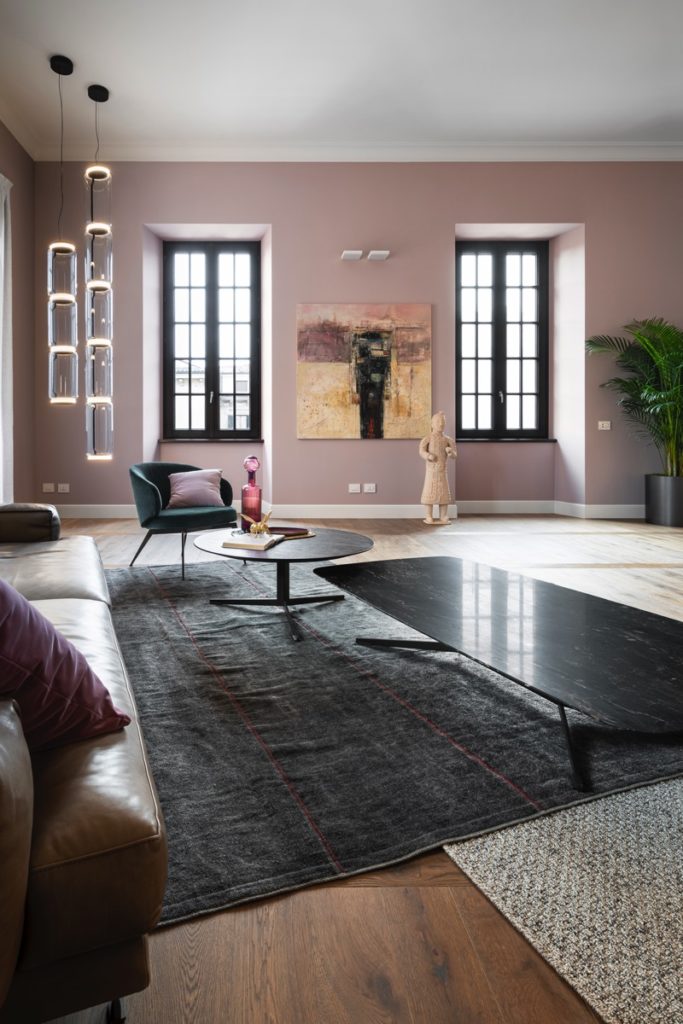 Among MCD major partner brands, all of them actively involved in the project, Gessi, Fontanot, Listone Giordano, Florim, Lualdi, Lema and Flos are worth a mention.
---