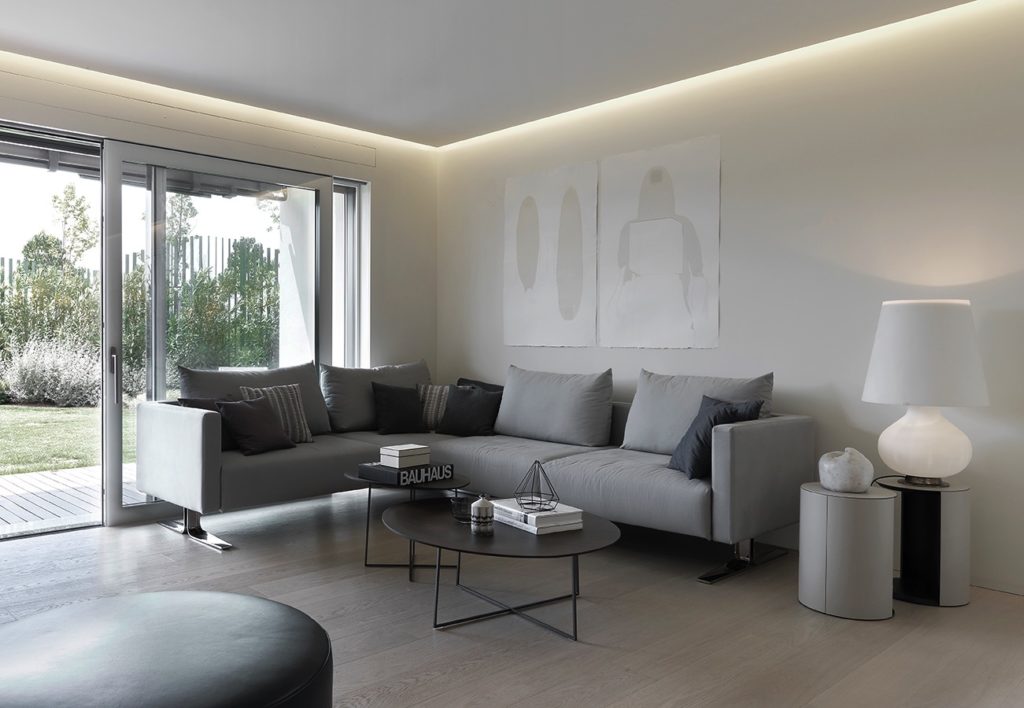 Matteo Nunziati realized an apartment of 200 square meters with a garden of 300 square meters that overlooks a public park of over 200.000 sqm in the north west of the City of Milan.
"All the windows are facing the private garden, for this reason we chose a very contemporary design for the frames which are realized with an innovative technology entirely in glass, so the greenery literally enters to be part of the internal environment." says the interior designer.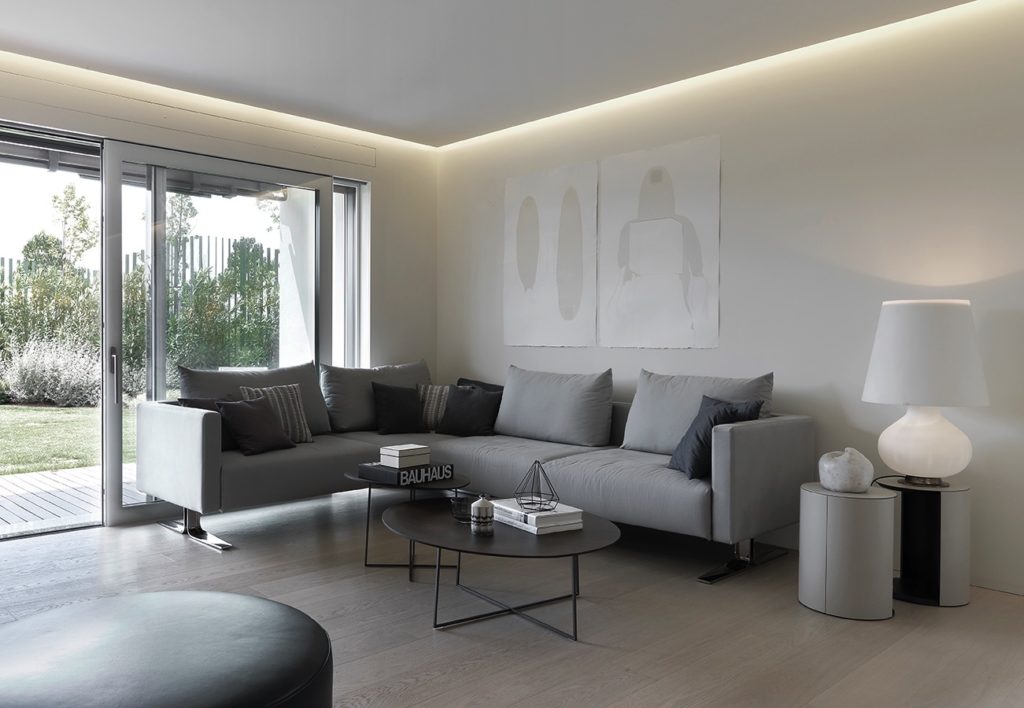 In the living area we have eliminated any separation by creating a large space where the kitchen communicates with the living room which itself is in direct relation with the private garden receiving magic sun light through the full length sliding window doors. A unique environment where interior and exterior merge and enhance each other.

The floor in bleached oak, model Montblanc by Listone Giordano, a unique company worldwide for the production of wooden floors, expands the spaces making the environment at the same time warm and welcoming.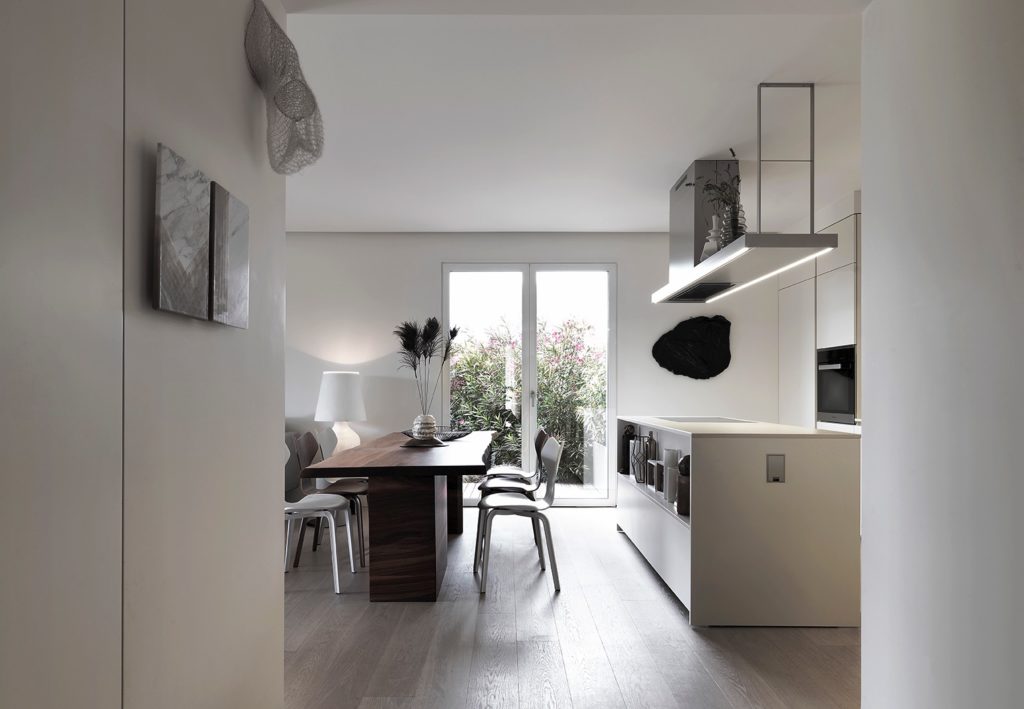 The lighting realized with LED technology is totally indirect and included in the perimeter of the ceiling. The kitchen in cream lacquered wood with the top in silestone is produced by Dada. The island has been designed by Matteo Nunziati providing niches to showcase objects and vases. The sofa Kate produced by I4Mariani, the low tables Trevi by Molteni & C., the dining table Ovidio in solid American walnut produced by Pacini Cappellini, are all designed by Matteo Nunziati and round off the environment.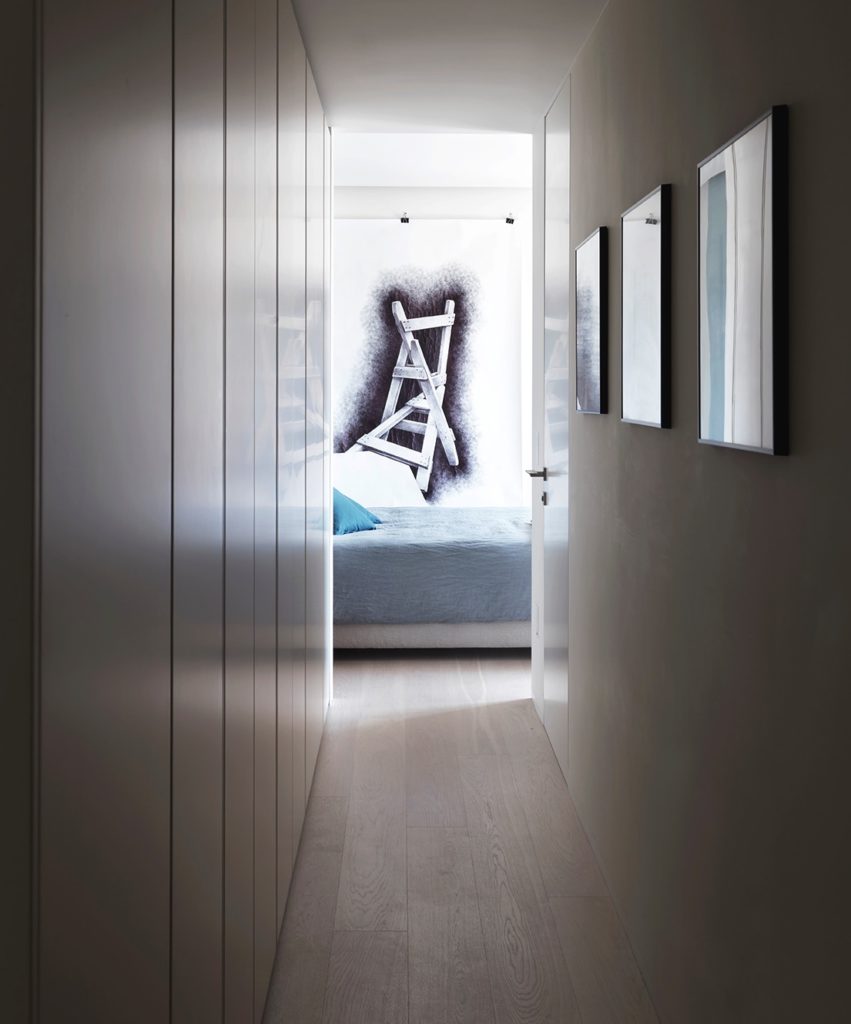 The sleeping area is accessed by a long corridor with large recessed comfortable wardrobes. For the main wall behind the bed we created a featuring textured effect with a decorative paint which reproduces the effect of linen textile produced by Oikos.
The garden is created in collaboration with Vannucci Piante were we selected Mediterranean plants such as oleander, pomegranate, rosemary, nandina, the carex. A memory of Tuscany in the center of Milan.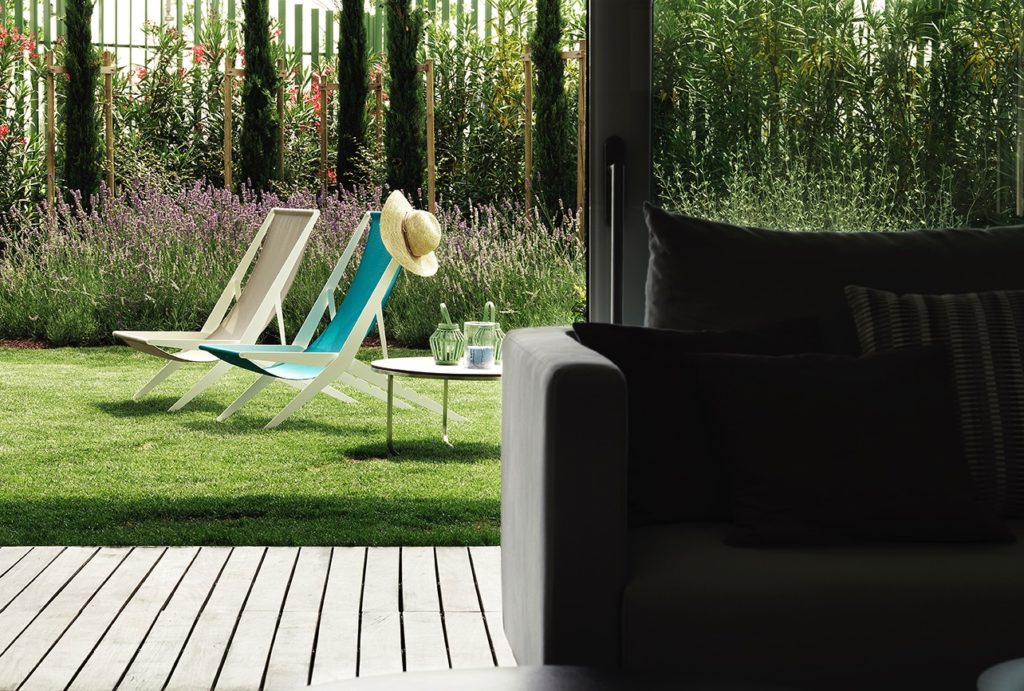 All the technical details, such as the supply and return air-conditioning, technical access doors, the electrical panel are completely hidden.