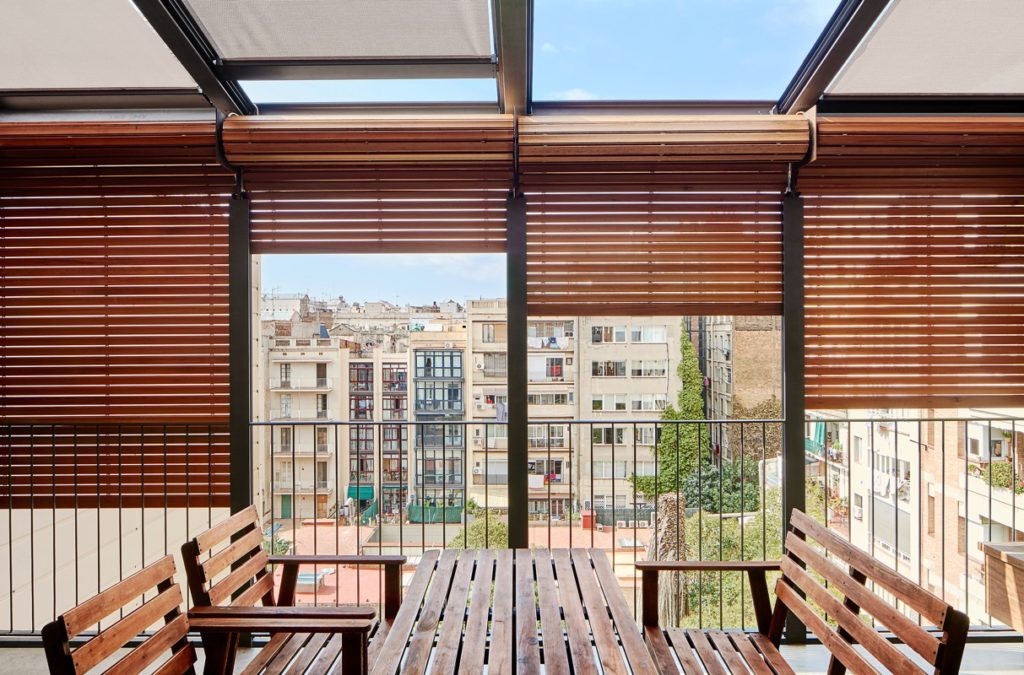 Miba Architects
"Eixample" means extension in Spanish. One of Barcelona's best-known, most populous and attractive districts owes its name to Ildefons Cerdà's 1855 expansion plan to build a garden city characterized by broad open spaces, wide boulevards and low-rise buildings, conceived to enshrine no difference between the areas where the various social classes lived.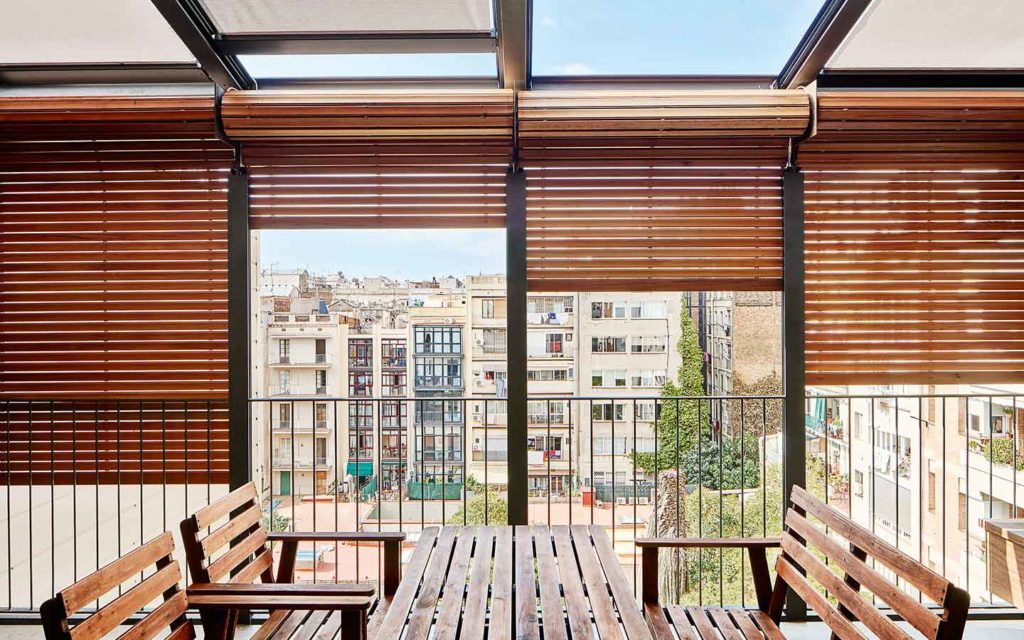 Although local well-to-do people tried to thwart his plan, Cerdà's expansion created Barcelona's enduring image of wide, tree-lined boulevards dividing up the urban fabric into beveled quadrilateral-shaped blocks.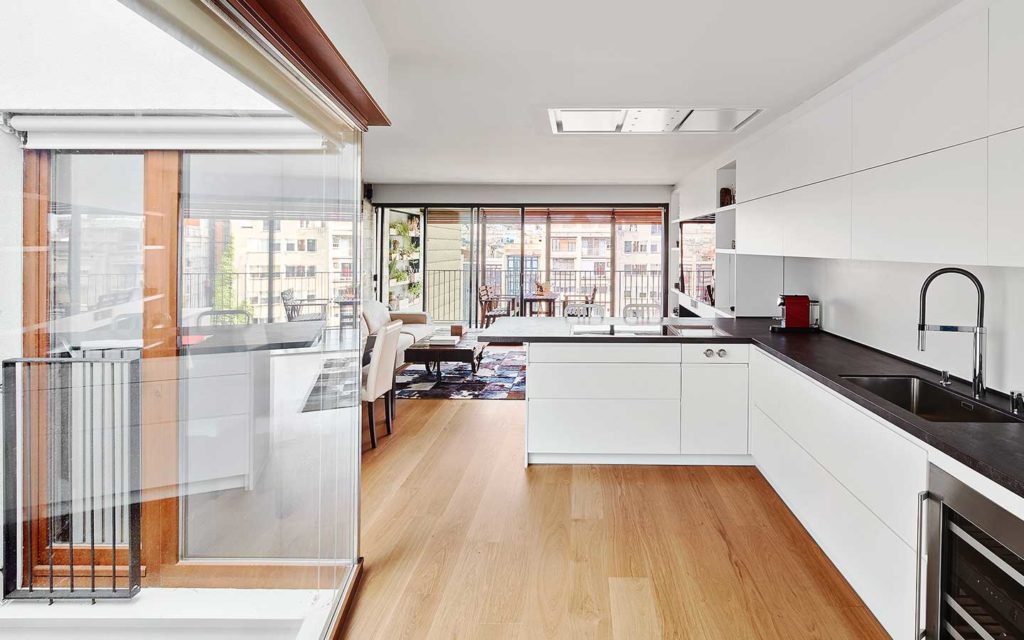 Subsequent new town plans saw the construction of buildings taller than the designer had originally planned, their façades set back from the road profile. The rest is, as they say, history: Barcelona's Eixample became home to Gaudì's famously eclectic architecture, lending the area and indeed the whole city its unique character.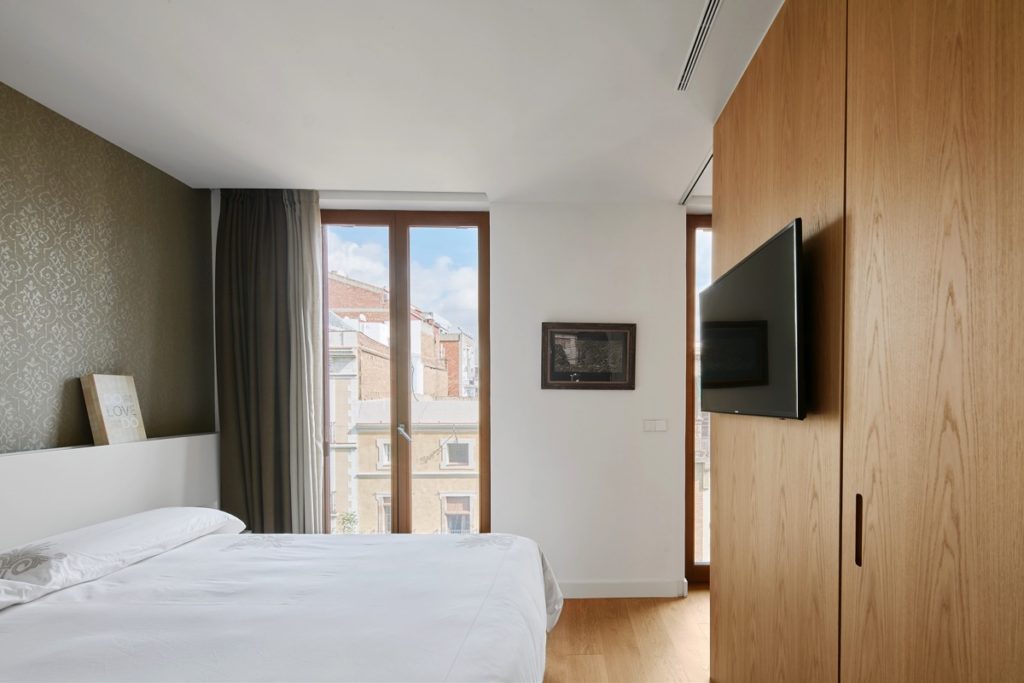 Miba Architects' project in Calle Enric Granados, a particularly favored, pedestrianized street, added an additional floor and two new residences, while aligning the roof profile with the contiguous buildings, in what had been a low-rise building with four above-ground floors.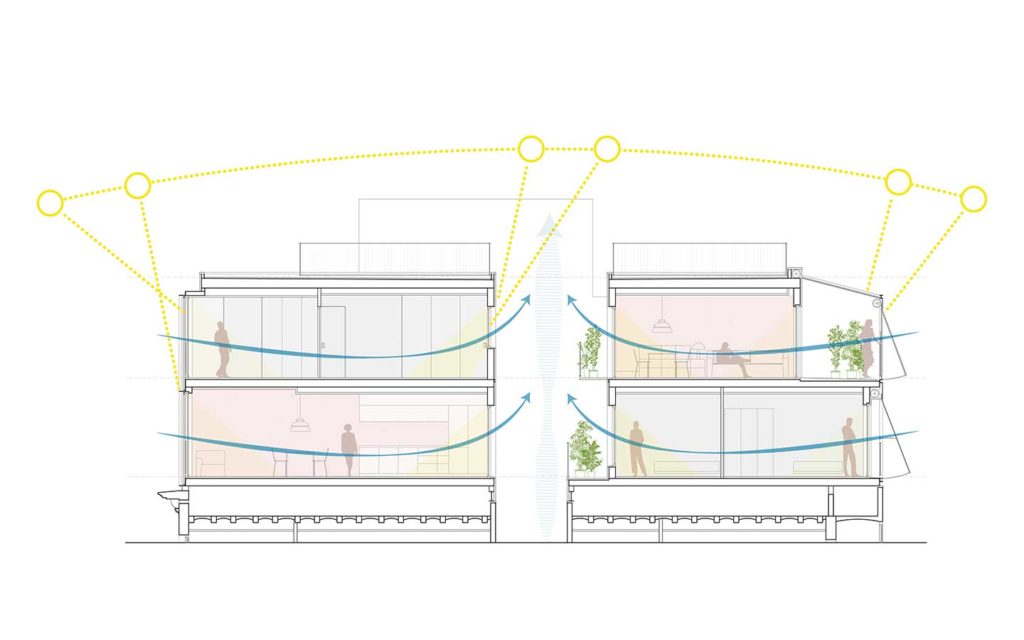 Adding additional floors to the low-rise buildings in Cerdà's original Eixample district plan is a widespread practice that has resulted in some truly interesting architectural solutions.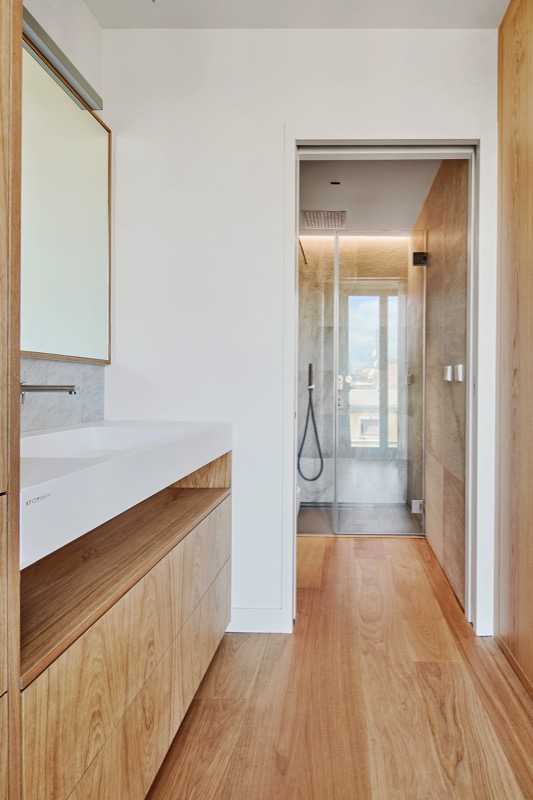 The Miba Architects project for developer La Casa por el Tejado was one of the first such designs. The project's hallmark feature is that it is made entirely out of pre-fabricated elements, adopting an extremely lightweight wood panel construction system that made it possible to erect the two new apartments in just two days.
The project also envisaged the construction of two further floors and renovating the façade and common spaces in the previously-existing building.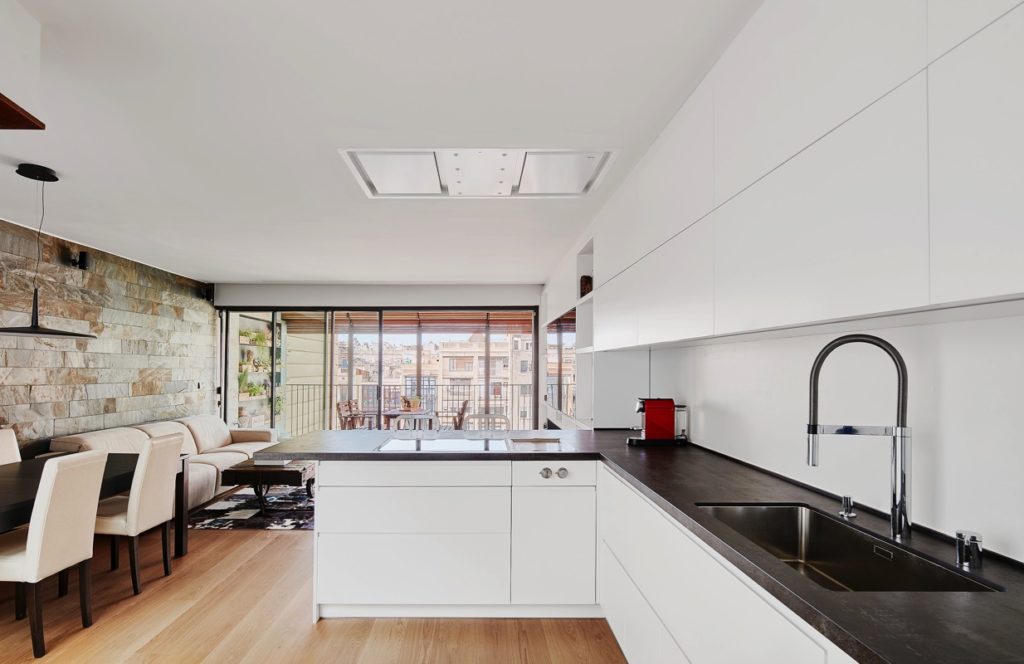 The living and sleeping quarters in the apartments, which are respectively 100 and 110 sq. m in size, are divided by a filter of large panes of glass around the extension of the building's patio, in a solution that lets light flow into the apartments' cores.
Enclosed by the walls of the neighboring buildings, the apartments are laid out longitudinally, featuring just two prospects over the street.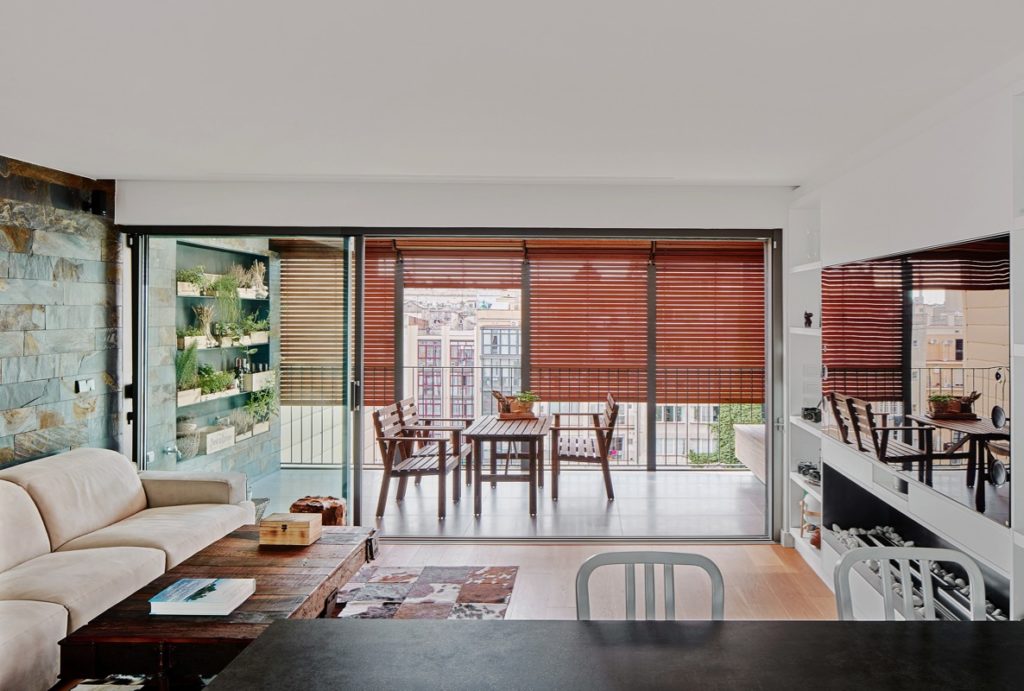 The new façades are a contemporary reinterpretation of typical Eixample façades: the street overlook consists of expanded metal panels that run on rails to reveal or conceal the windows, which are set in such a way as to match the windows on the lower floors. The courtyard-facing side features roller blinds to black out the windows and hermetically close the terrace that belongs the top-floor apartment.
---