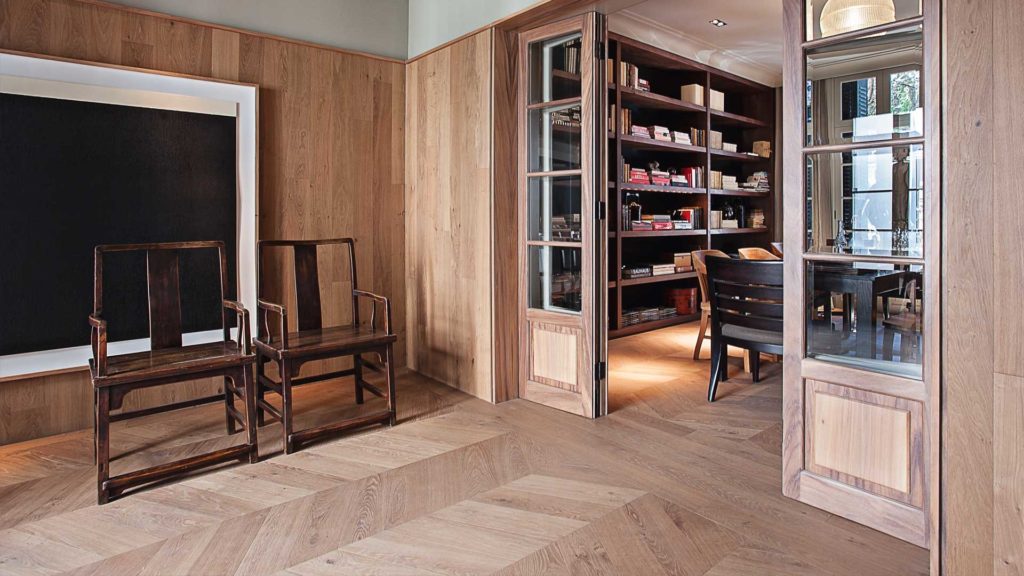 Rafael Rivera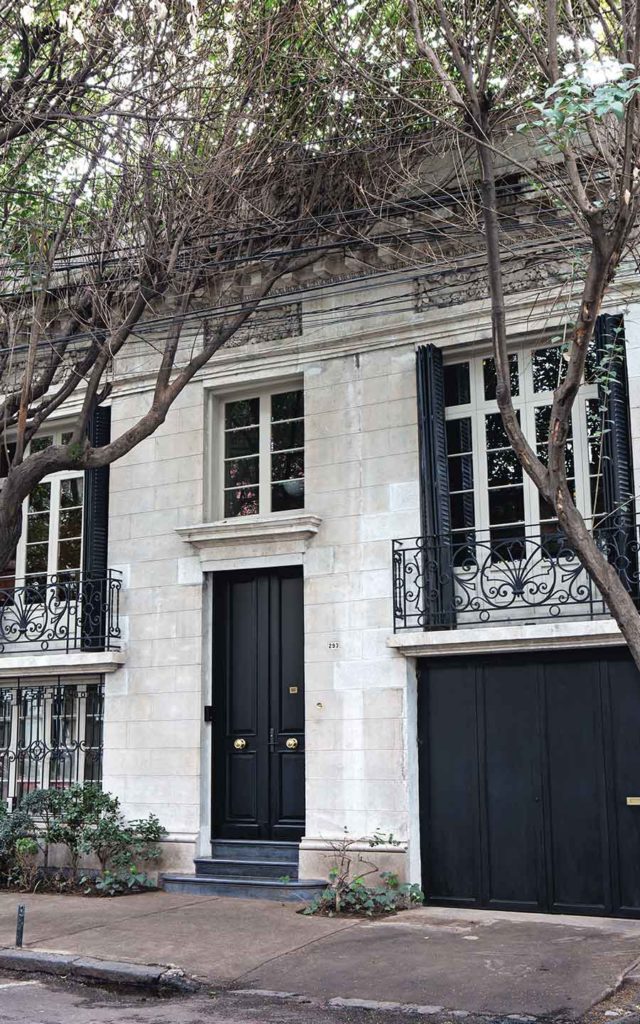 Mexican designer Rafael Rivera refurbished his home – an historical residence in Mexico City dating back to the 19th century – in a project that masterfully combines balance, rigor and sobriety.
Behind the building's white stone façade, replete with elegant references to colonial architecture in its moldings, friezes, wrought ironwork and folding shutters, is a huge, 300 sq. m apartment arranged over two levels, benefiting from an internal garden.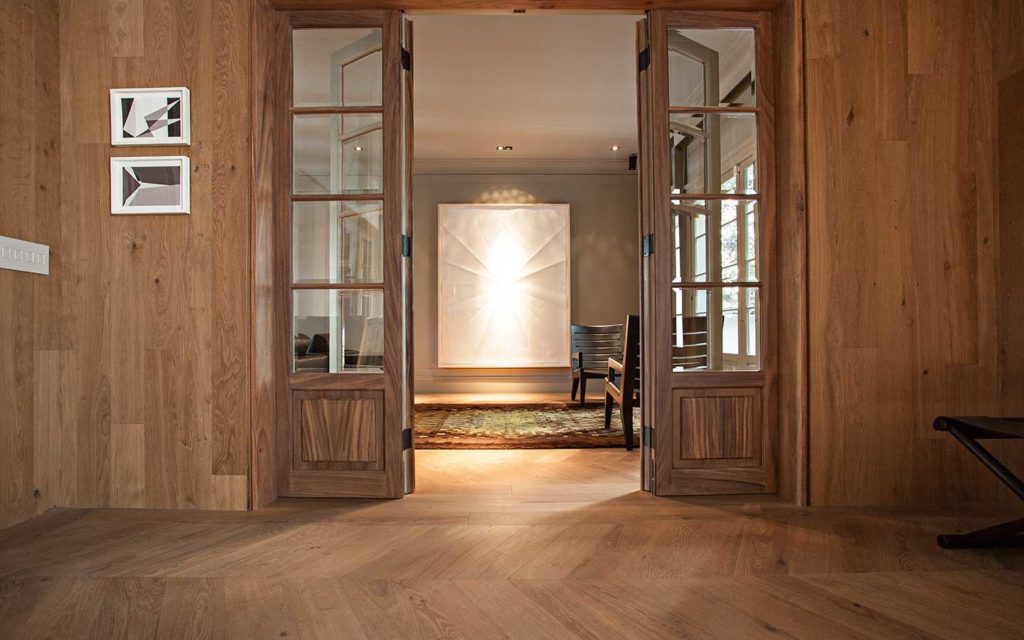 The remodel fully exploits the potential of wood, both as a covering material and as an element capable of defining geometrical differences within the residence's rooms by employing a variety of laying techniques.
Single-material areas, in which the parquet continues onto the walls or is closely mirrored in the furnishings and the colors used for the upholstery fabrics, follow one another to create a strong sense of intimacy and homogeneity, while conserving changes in hue and singularities in the furnishing elements, artworks and antiques that embellish the home's various rooms.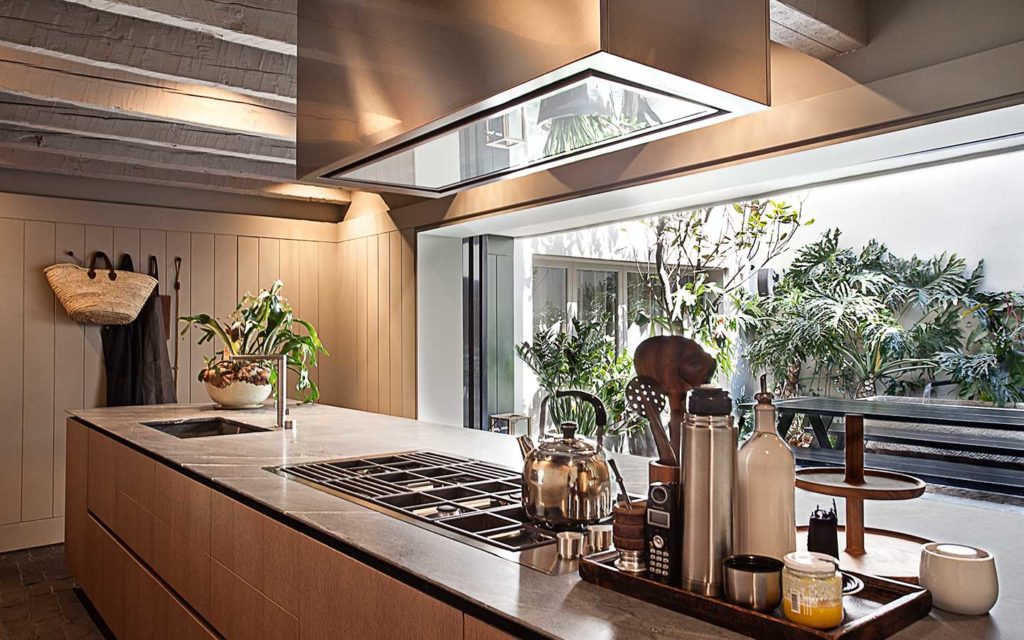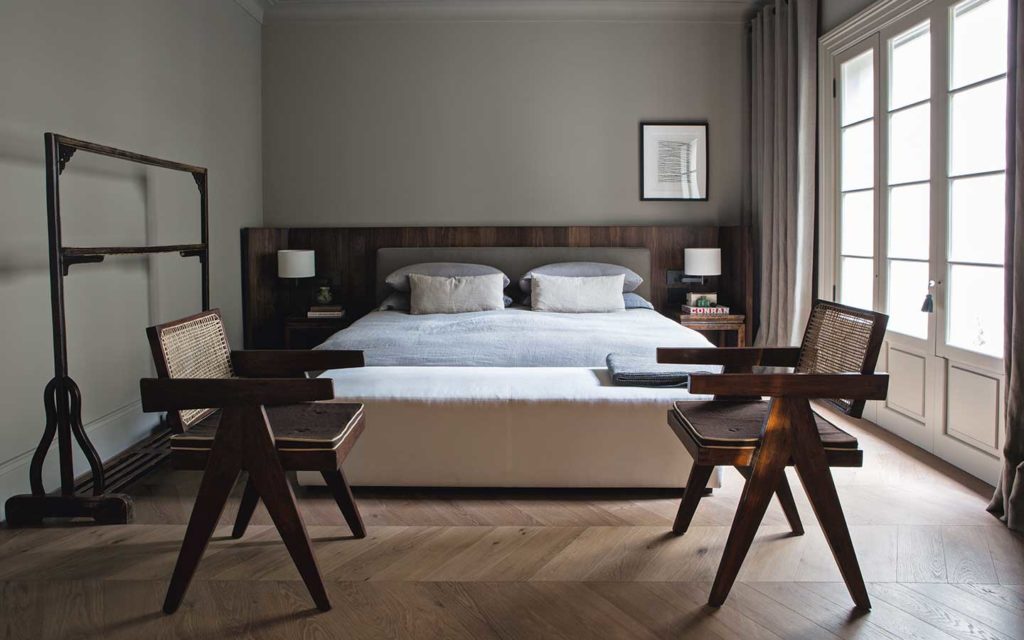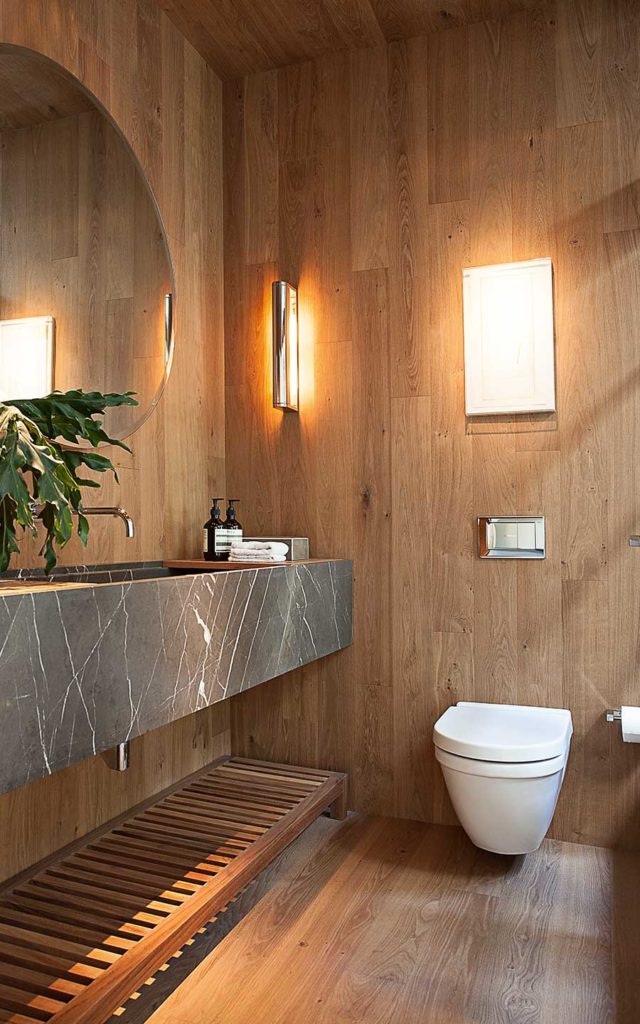 The external garden area comes as a pleasant surprise: edged with lush vegetation, it offers a pool along one side and provides amenities for eating and relaxation, extending the home's options by providing a space that may be used almost all year round.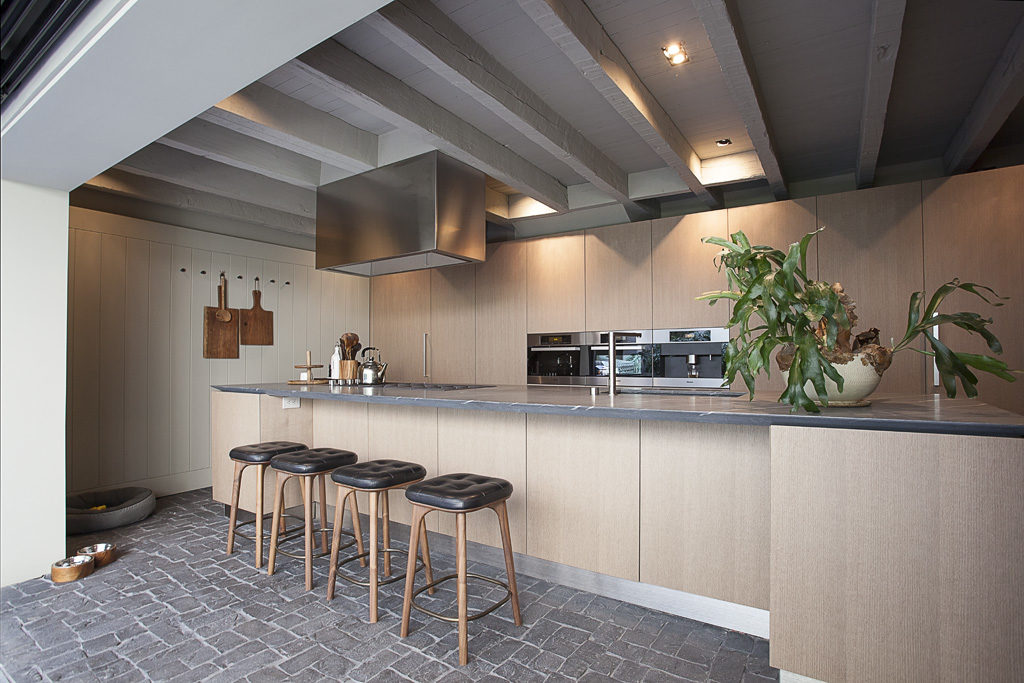 ---