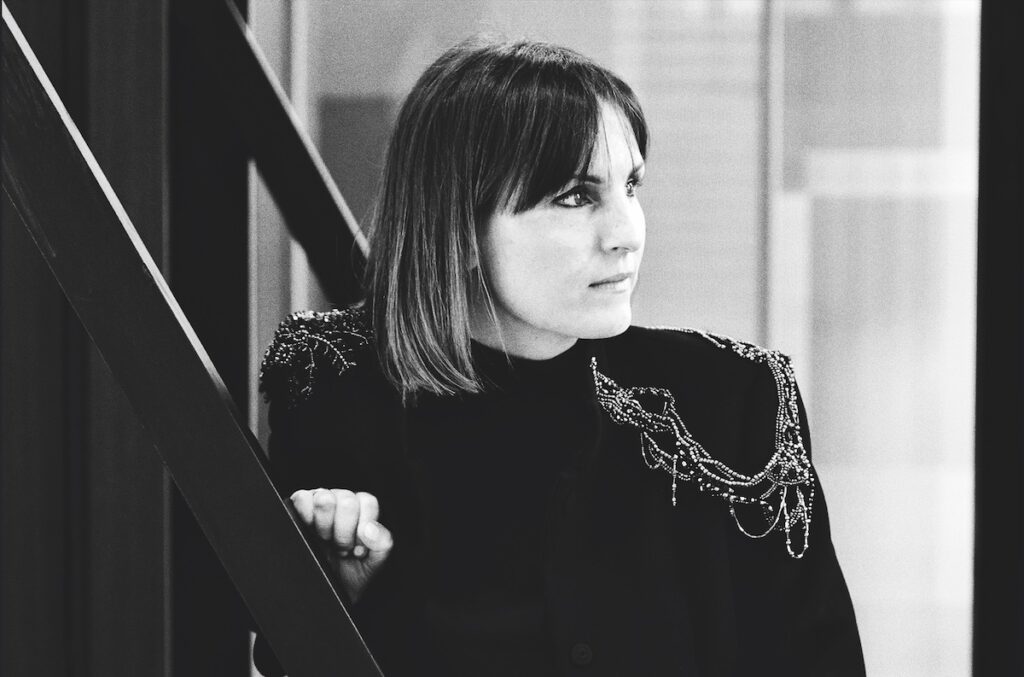 Design Director of Fortebis Group and an expert in Interior Design, Corporate Image & Branding, Simona Franci has developed a distinctively refined and contemporary style. A Fortebis partner since 2007, hers is the creative mind behind the corporate images of some of the most famous brands in the world: Ferrari, Maserati, Vivienne Westwood, Armani, Azimut Benetti and Dondup (LVMH).
How do materials contribute to the creation of a luxury space? What sort of possibilities are opened by opting for wood?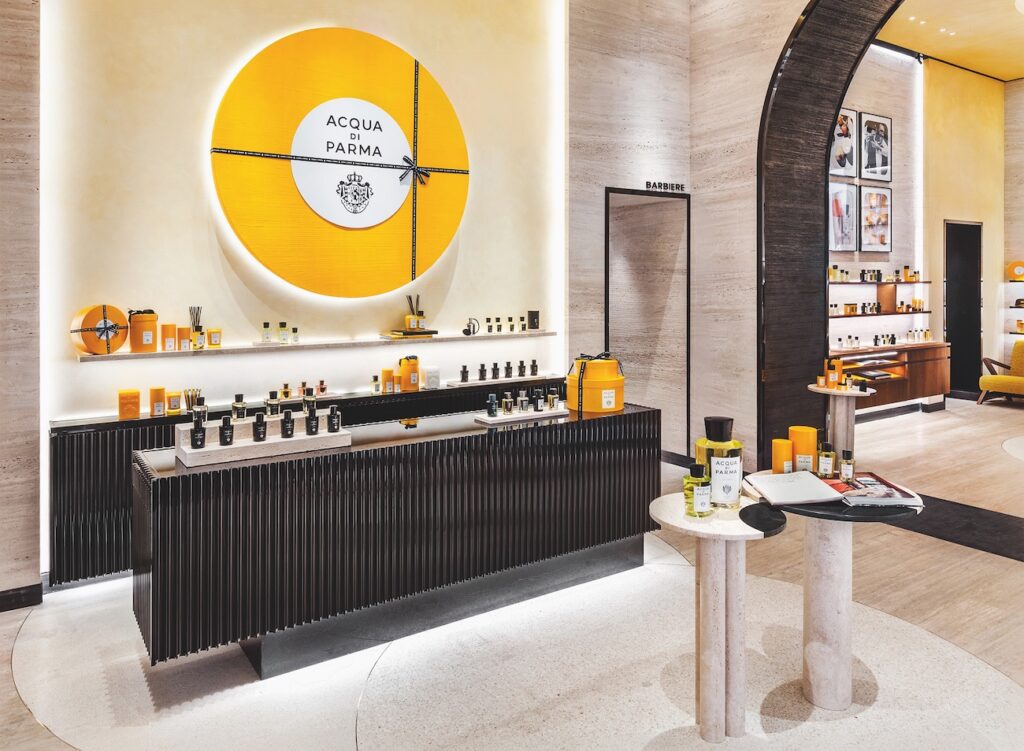 Simona Franci – Perception is guided not only by the shape of a space but also by its surfaces and finishes, for they define its character. To design a luxury boutique that is unique and exclusive is to make careful choices about how to combine materials, textures and colors. Wood, in all its varieties and forms, enriches a room by endowing it with a sense of craftwork and refinement. A superlative material, wood epitomizes Italian craftsmanship. Shaped, molded, worked and available in a spectrum of colors, wood can clad walls, cover floors, make up furnishings, and convey a sense of timeless elegance.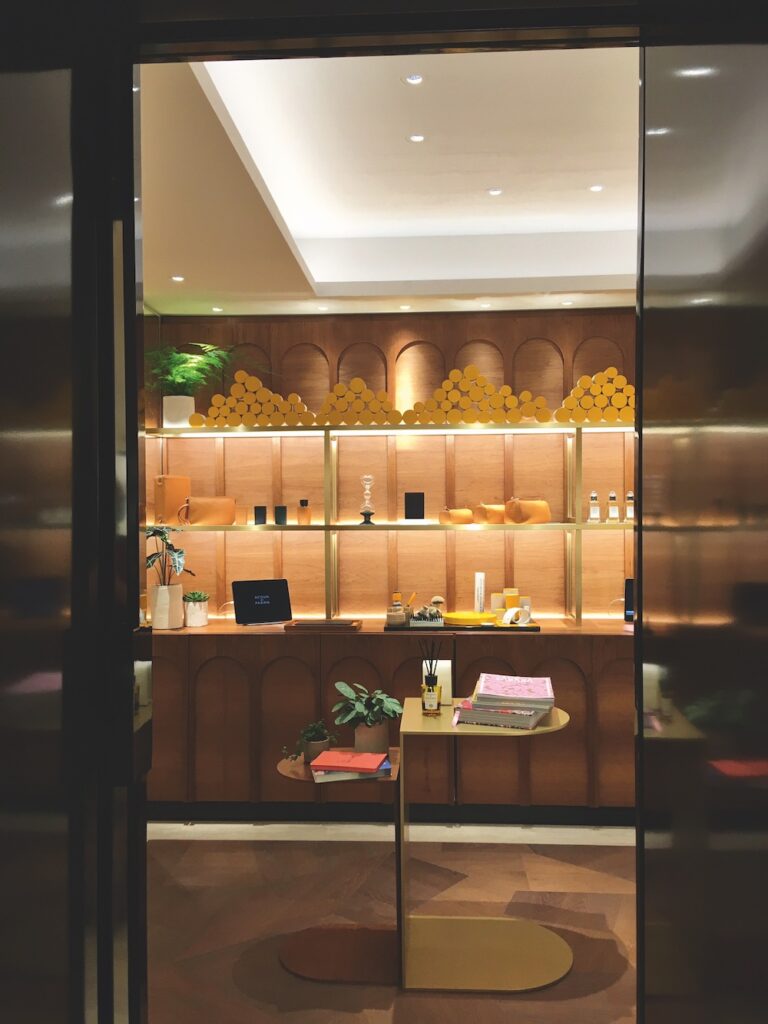 When designing the Acqua di Parma boutique in Milan, what techniques did you use to make sure your construction reflected the values of the brand?
Simona Franci – Through this restyling, Acqua di Parma, already a symbol of Italian style and elegance, wanted to underscore its values, heritage and national identity. From the outset, the key challenge was to choose a design concept, along with the right materials and details, that captured the essence of Italianness. The idea behind the project was to create a home for the Acqua di Parma brand, a place for visitors to discover and experience all that it has to offer. The result was a diversified and sophisticated edifice in which each space takes its character from the materials and finishes chosen for it with reference to its intended function and the product it is showcasing. The design concept, developed with Patricia Grosdemange, artistic director of the brand, was premised on the careful selection of crafted and decorative finishes and surfaces, such as travertine marble, Murano glass, yellow dye (typical of Emilian houses). The end result was achieved with the help of local artisans, who created original, unique and distinctive solutions.
Exploring the future of post-pandemic retail, Fortebis Group outlines a strategy for transforming shopping into an immersive experience. Where does architecture fit into this revolution?
Simona Franci – Three winning moves will determine the retail revolution and transform how we understand brands by moving them from the world of shopping to the world of experience: Omnichannel commerce, virtual reality and Phygital experience. The very concept of shopping needs to be reimagined. Each brand needs its own unique identity, one that contributes to mapping out a new customer journey. The winners will be those brands that offer an immersive, inviting, interesting and innovative experience. Architectural design is a necessary part of the process of creating retail spaces whose prevailing spirit of transparency and authenticity appeals directly to the heart. Boutiques need to be more than just beautiful places for the display of products.
They need to become venues for real experiences, places of continuous discovery that also foster feelings of fellowship and belonging. Omnichannel retailing exalts a customer's in-store experience through architectural beauty. As consumers become more knowledgeable and specific in expressing their desires, architecture is one way of heightening the effectiveness of the new brand retailing business model. Research papers from our scientific studies offer an outline of the future of brand retailing, which will be based on immersive, multisensory and innovative shopping experiences and the creation of versatile, multifunctional, hybrid and fun spaces.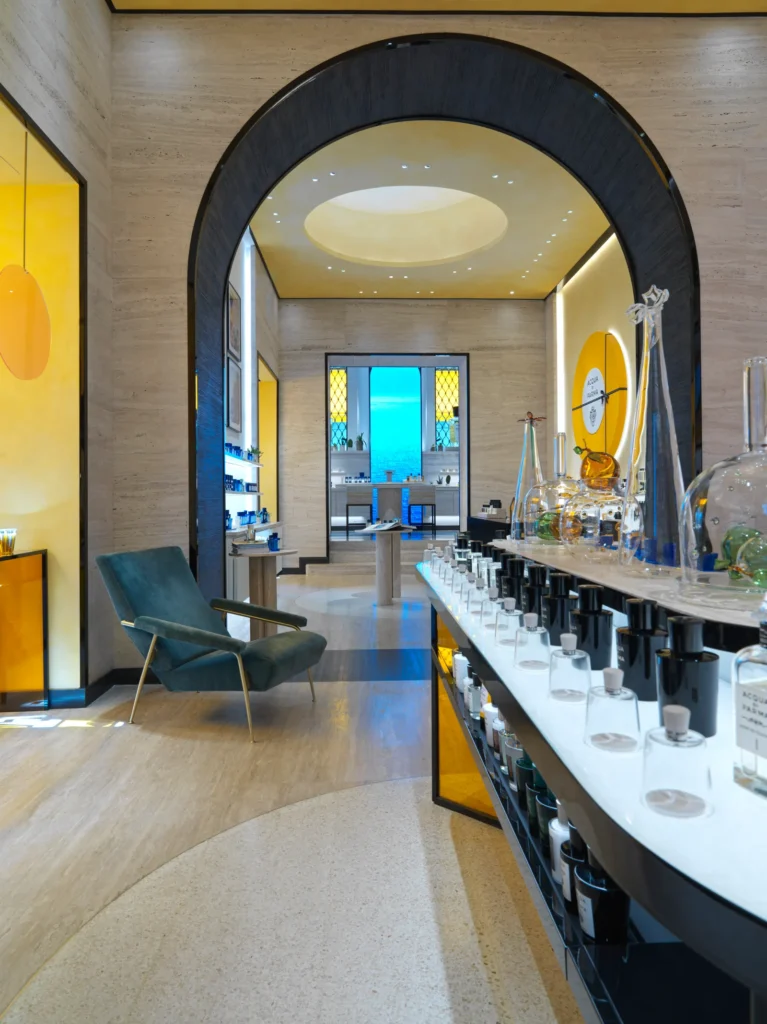 ---
The store needs to function like an open laboratory, inviting customers to experiment with different products and experience the history of the brand.
For social gatherings, discovery and joint participation. Projecting an effective architectural image also requires a deep understanding of how big-name international luxury brands run their retail business. Now more than ever, effective branding demands complete coherence of messaging, along with perfect coordination between online and offline activities. The messaging must be clear, engaging and evocative, and should be communicated through welcoming and appealing spaces capable of generating "wow moments" that establish a unique bond between the consumer and the brand. Building a compelling and engaging space that communicates the values of the brand requires a complete rethinking of the consumer experience, which begins from outside the shop, from the moment of welcome to the closing of the transaction or visit. The design of the display area must be dynamic and flexible and thus capable of engaging visitors by fostering interactive experiences with various products and the brand itself. The store needs to function like an open laboratory, inviting customers to experiment with different products and experience the history of the brand. A boutique should feel more like a club than a retail store; it should be a communal space where people meet and share their passion for the brand. Through the practical step-by-step application of these solutions, the shopping experience can be made more immersive, liberating and exciting.