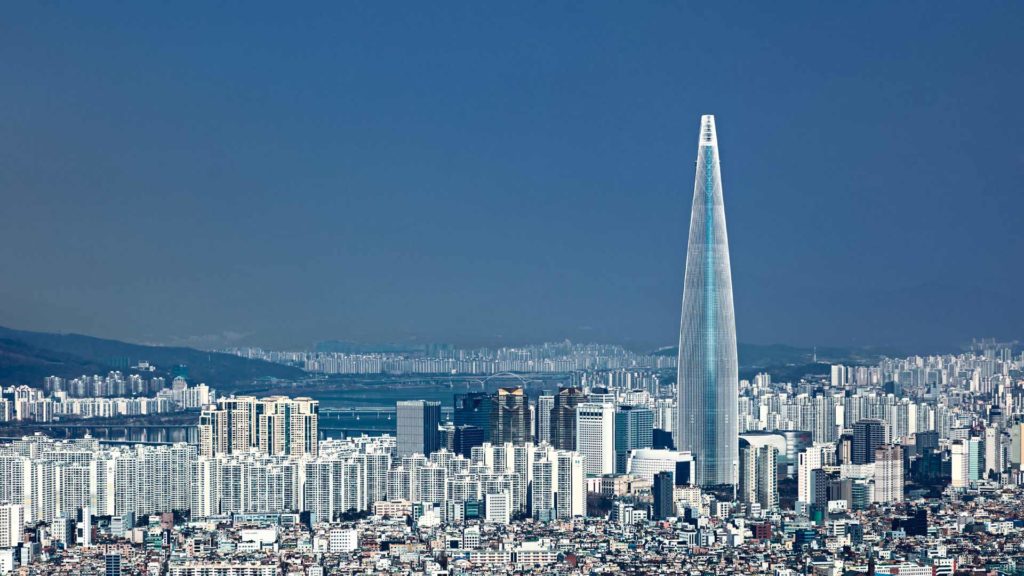 KPF
The Lotte World Tower is Seoul's tallest skyscraper. It is the fifth highest in the world, according to the CTBUH list of the world's ten tallest buildings.
The Lotte World Tower is a record-breaking building that opened in April 2017. At 555 m tall, it features on the CTBUH (Council on Tall Buildings and Urban Habitat) list of the world's ten highest buildings, "taking" fifth place from One World Trade Center in New York. Located in a matchless position, it is Asia's third-highest building… and Asia has more skyscrapers than any other continent.
KPF's design has added to Seoul's panorama. The skyscraper's slender form rises high against the city's hilly and mountainous skyline, enhancing the conurbation with a unique landmark inspired by the forms of Korea's applied arts, most notably ceramics, porcelain and calligraphy.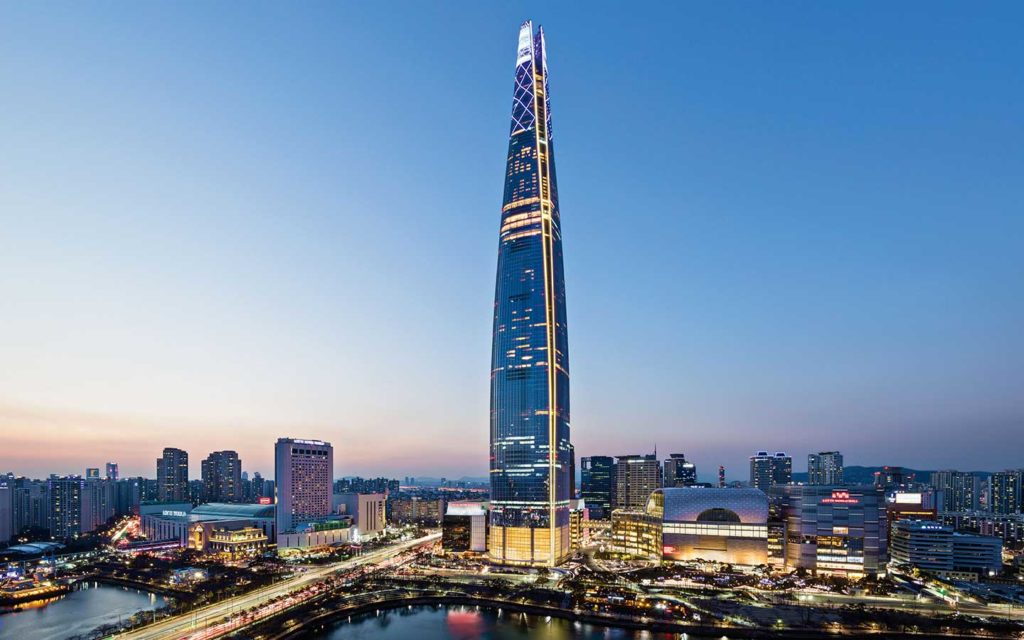 When it comes to talking about skyscrapers, the numbers always count: this building has 123 floors above ground and 6 basements, all served by 58 elevators. The tower is part of the Lotte World Mall complex, a public space also designed by KPF, which was inspired by the same concept as the Rockefeller Center.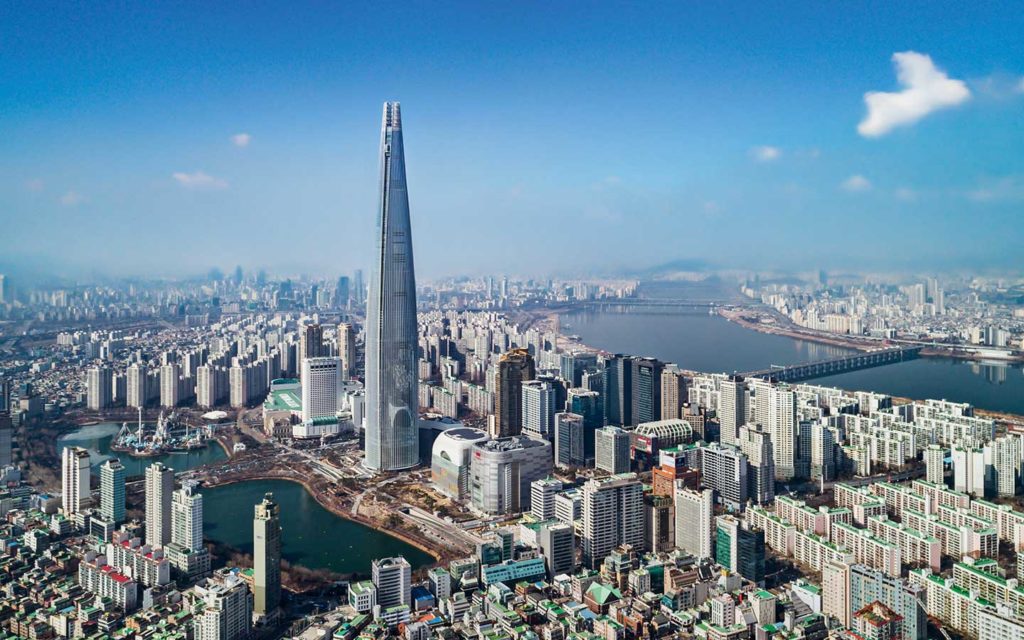 The mall offers green spaces, stores, open-air and covered pedestrian walkways and, on the roof of the Lotte Concert Hall, a 2,000-seat concert hall. The tower contains a wide variety of functions and uses: it houses office space, retail stores, a 260-room luxury hotel, a panoramic observation deck and many bars, rounding off the attractions and amenities the Lotte complex provides.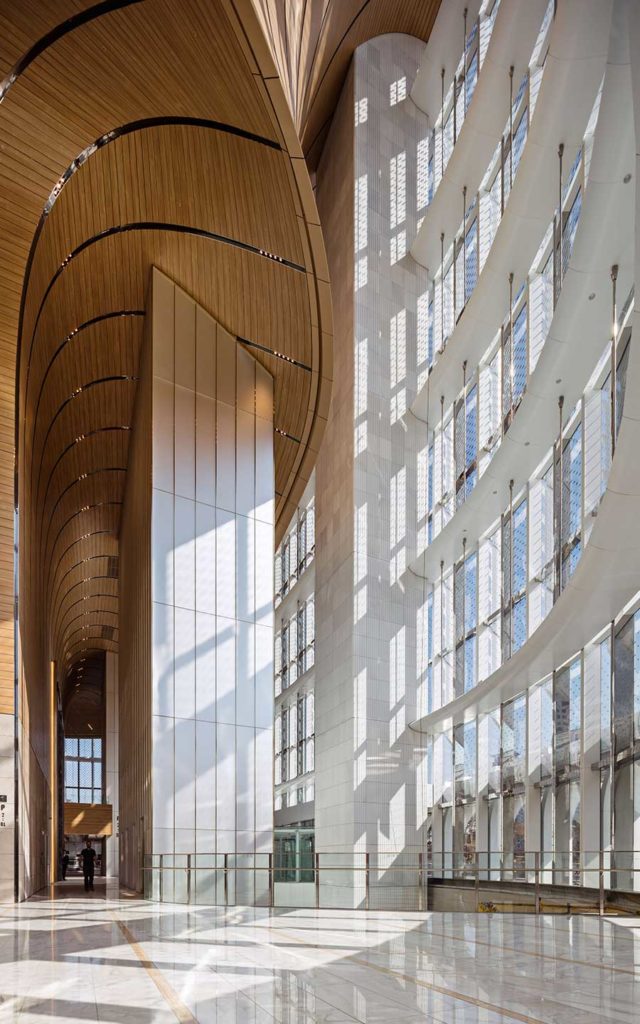 The architects focused meticulously on environmental sustainability: the building is seeking to obtain LEED Gold certification through a number of features, ranging from photovoltaic panels to wind turbines, rainwater collection and passive glass shading.
The Seoul skyline is enhanced by a new landmark, a skyscraper that rises into the sky against the backdrop of the mountains behind the city.
---