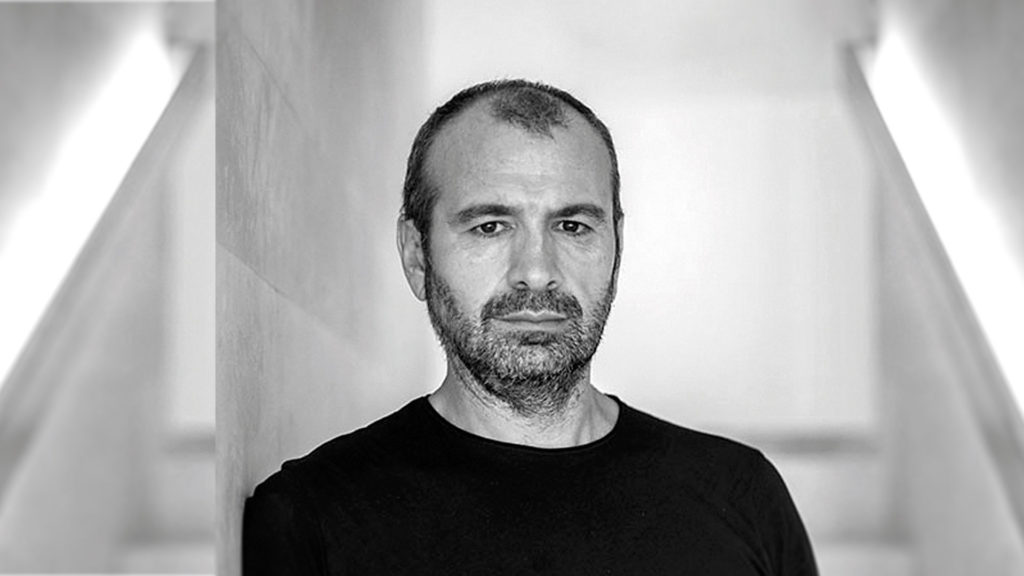 "LOOP is an ingenious construction work, which opens up a new interpretation of the wooden furniture surface, which, rather than being geometrically oriented, is actually disorienting and therefore curiously stimulating".

Sebastiano Canzano
Sebastiano Canzano was born in Bari and graduated with full marks from the Institute of Architecture in Venice with a thesis entitled 'A museum of contemporary art for children'. As a student, he had the opportunity to learn in Marseille directly from professor Raymond Perrachon and in Venice from professor Umberto Tubini. In 2001 he opened his own studio as a result of working throughout Europe: since then, he has gained a lot of experience in managing both small and large international projects. Sebastiano Canzano works all over the world: his interests range from the renovation of historical buildings and villas, to the construction of flats, offices, and high-end houses. Sebastiano Canzano's work also extends to the real estate market. As a property hunter, he selects the best properties in all of Puglia, thanks to his deep knowledge of the area. In addition, he assists his buyers by providing a complete turnkey service, making sure their real estate goals are met. Each project is the result of an accurate conceptual approach: the goal is to create welcoming spaces, in harmony with the surrounding environment. Essence is the main characteristic of every project: removing without affecting the central core. Spaces, finishes, lights, furnishings are always designed taking into account light and its precious value. Together with Francesco Marella he founded Archimake, an open box where architecture, design, art, and business coexist. A network of experts dedicated exclusively to designers that functions as an amplifier of relationships.
Loop
Natural Genius

Can a geometric shape play hide and seek with our perceptions and endlessly push forward the borderline, the concept of limit? Loop is a wooden furniture surface that amazes for its ability to seamlessly embrace the space with amusing naturalness.