Location: Bourgogne – France
Product:
Oak Città della Pieve
Collection: Atelier Heritage Filigrana
Year: 2020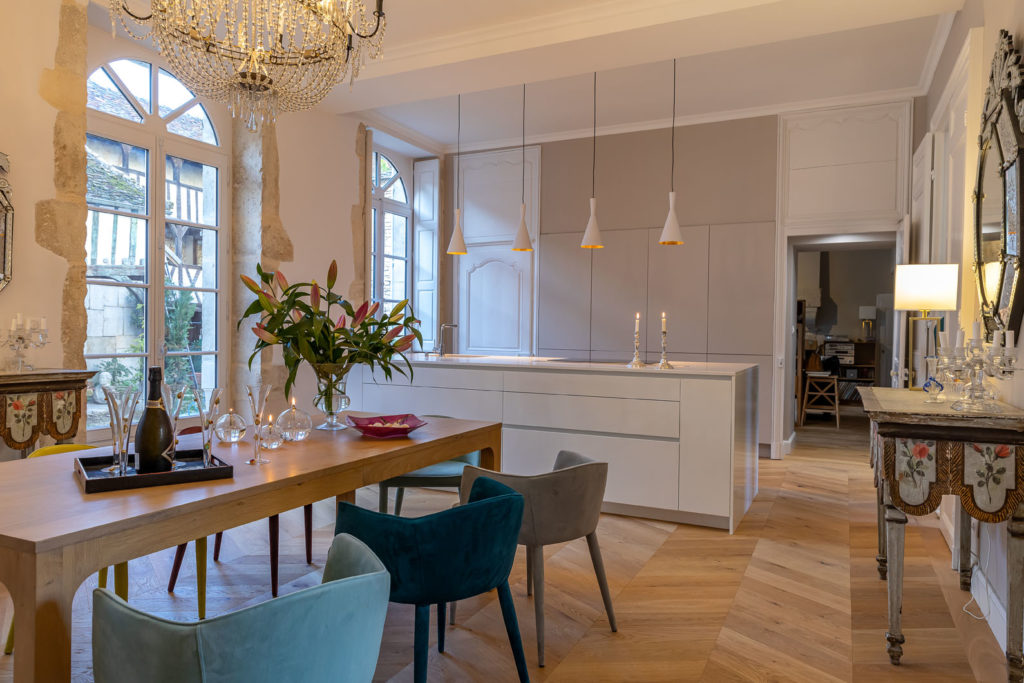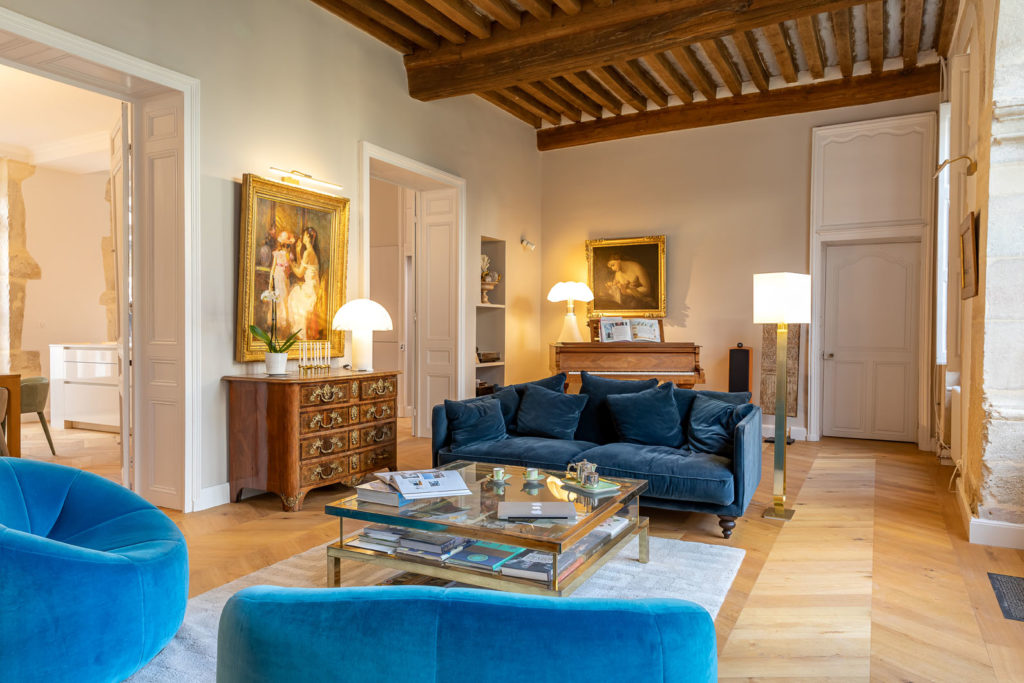 A 17th century Convent turns into a historic residence in the heart of Burgundy
A sensitive renovation gives rise to a charming residence simply named "The Jacobin Convent" with a lovely private garden. It's been a long process, but that's part of the game as the architects' aim was to remain as true and empathetic as possible to the history of the place.
The design by Atelier Rome, which works on both urban and residential scale, responds to strict criteria of sustainability and environmental protection. Its founders: M. Fabio Cummaudo (graduated from University of Venice) and Clémence Cantenot based in Paris, experience firsthand the ecological responsibility they instill in all their projects.
In tune with their design philosophy, this renovation enhances the historical character of the building while creating a forward-looking and durable architecture, for a functional and better quality of life. The consistent use of natural materials makes space for the Heritage wood floor in certified French Oak. Listone Giordano manages the entire life cycle: from the forestry to the production chain. The Chevron pattern adds an extra touch of charm to the Città della Pieve filigrana texture.