Location: Hamburg
Product:
Special Contract Collection
Architects: Störmer Murphy and Partners
Year: 2017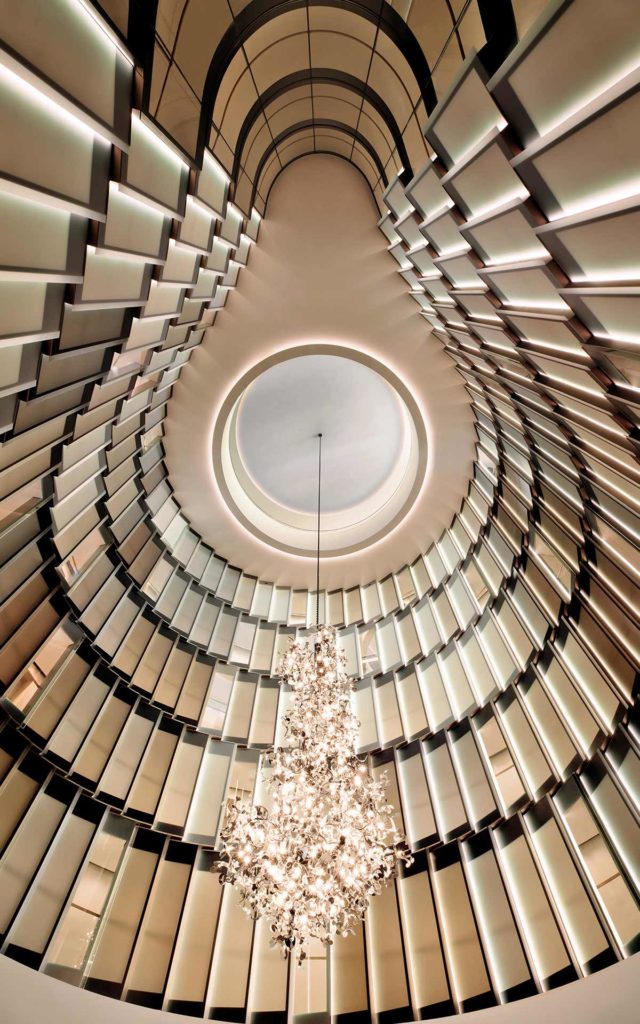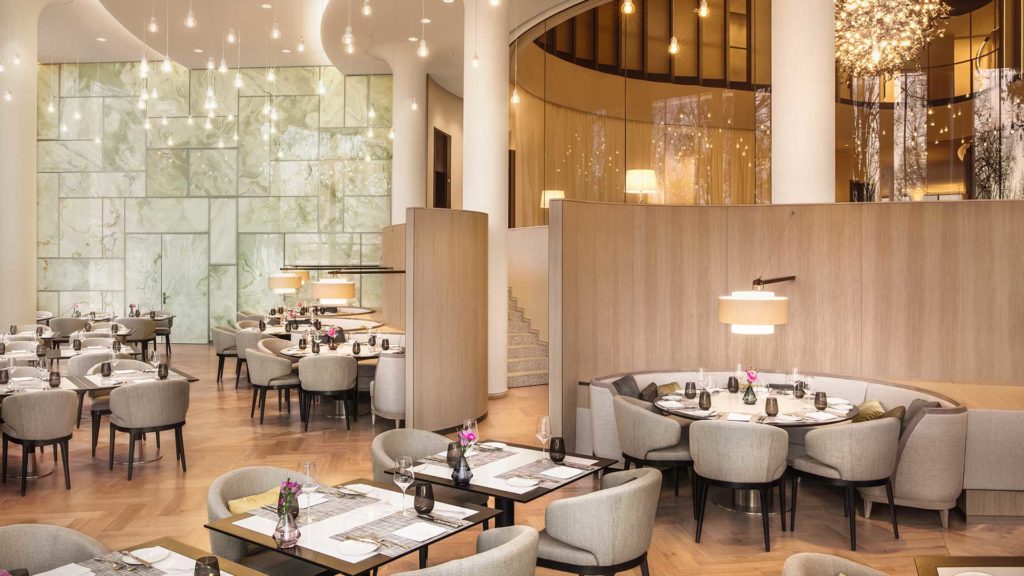 Wide glazed surfaces, white and gleaming ceramic façade elements, fluid lines evoking the Alster lakeside, the Hamburg-based 6-star hotel project has been conceived by local patron Jan Stôrmer. + Matteo Thun for the concept design only.
They have won the competition for the Grand Hotel "The Fontenay", situated on the Alster riverside in Hamburg. With a budget of more than 100 million Euros, investor Klaus-Michael Kühne, executive chairman and majority owner of Kühne + Nagel Logistics, intends to define a new Hanseatic way of luxury. The hotel building will be characterized by wide glazed surfaces and white ceramic façade elements, resembling a Gleaming Solitaire. The fluid lines of the ground floor and the rooftop take up the smooth lines of the riverside.
The nine-story building will host a starred restaurant and a wellness area on the upper floors, offering an unobstructed view of the lake downtown. Even the Infinity-Pool with an in- and outdoor area allows guests to enjoy a privileged view on the Alster River. The hotel will feature 130 suites with a 45 to 250 square metre surface as well as 20 residences. Construction work began in the summer of 2014. The hotel was inaugurated in Autumn 2017.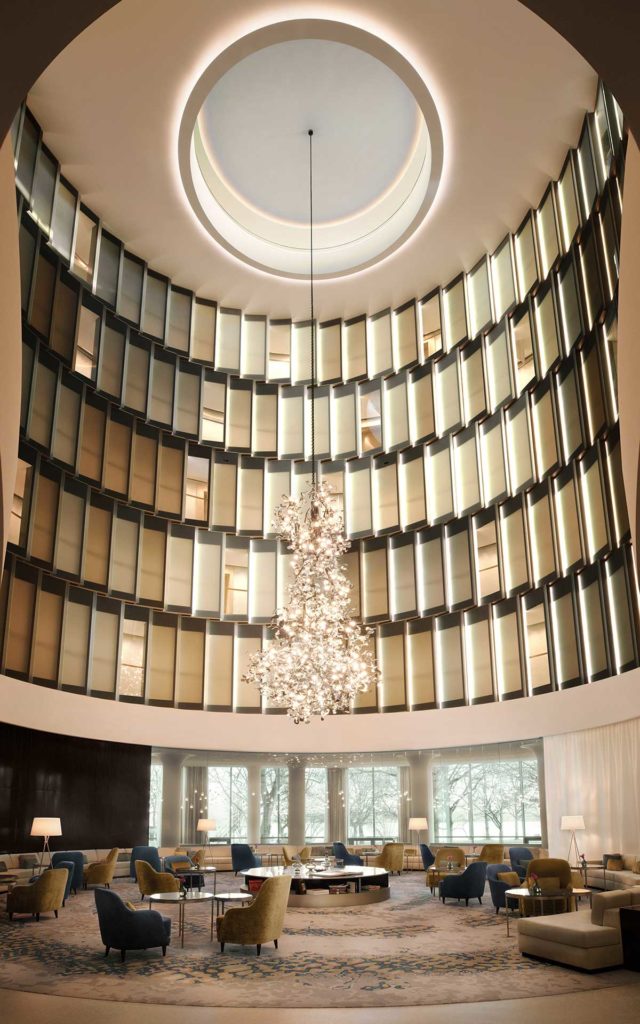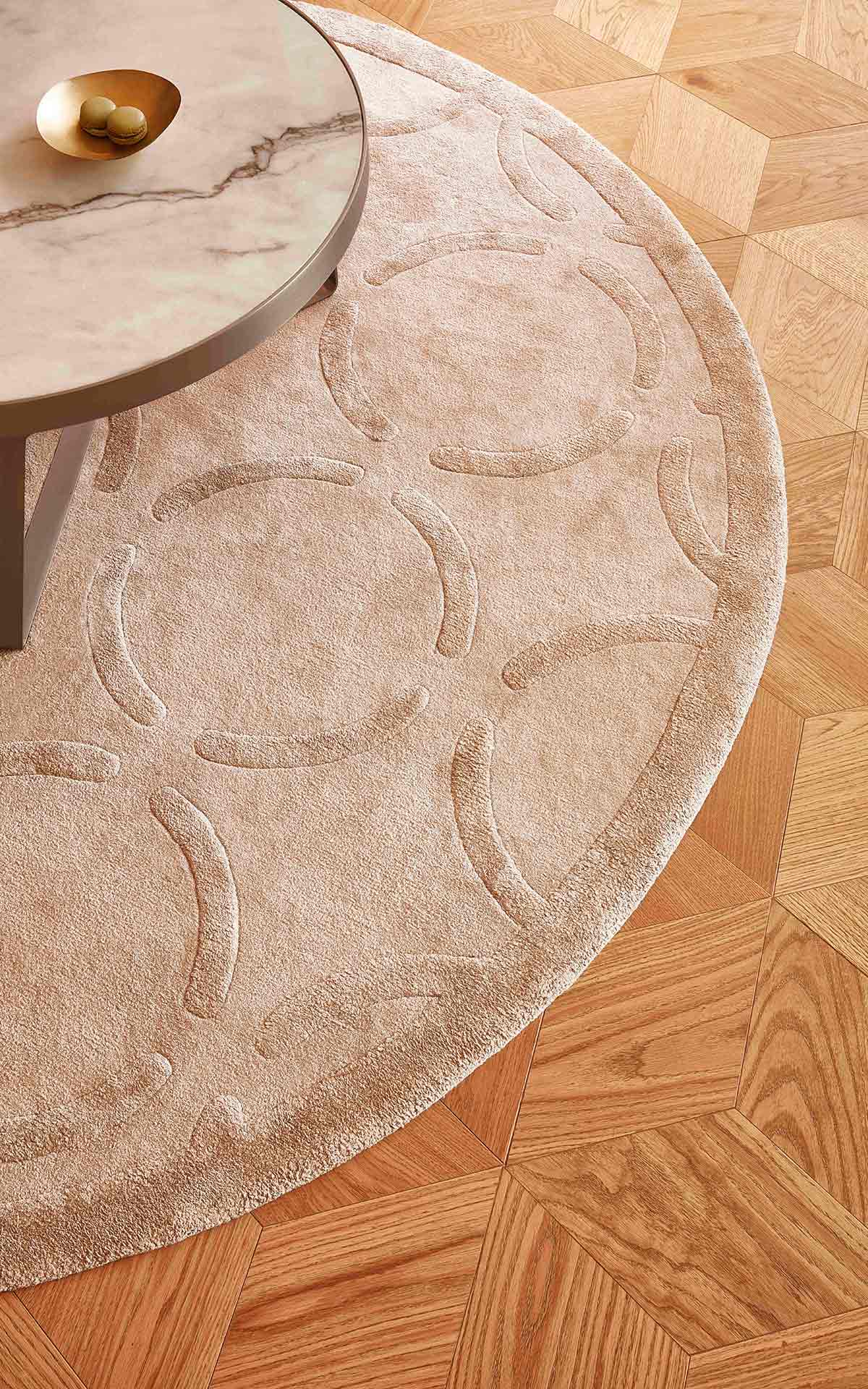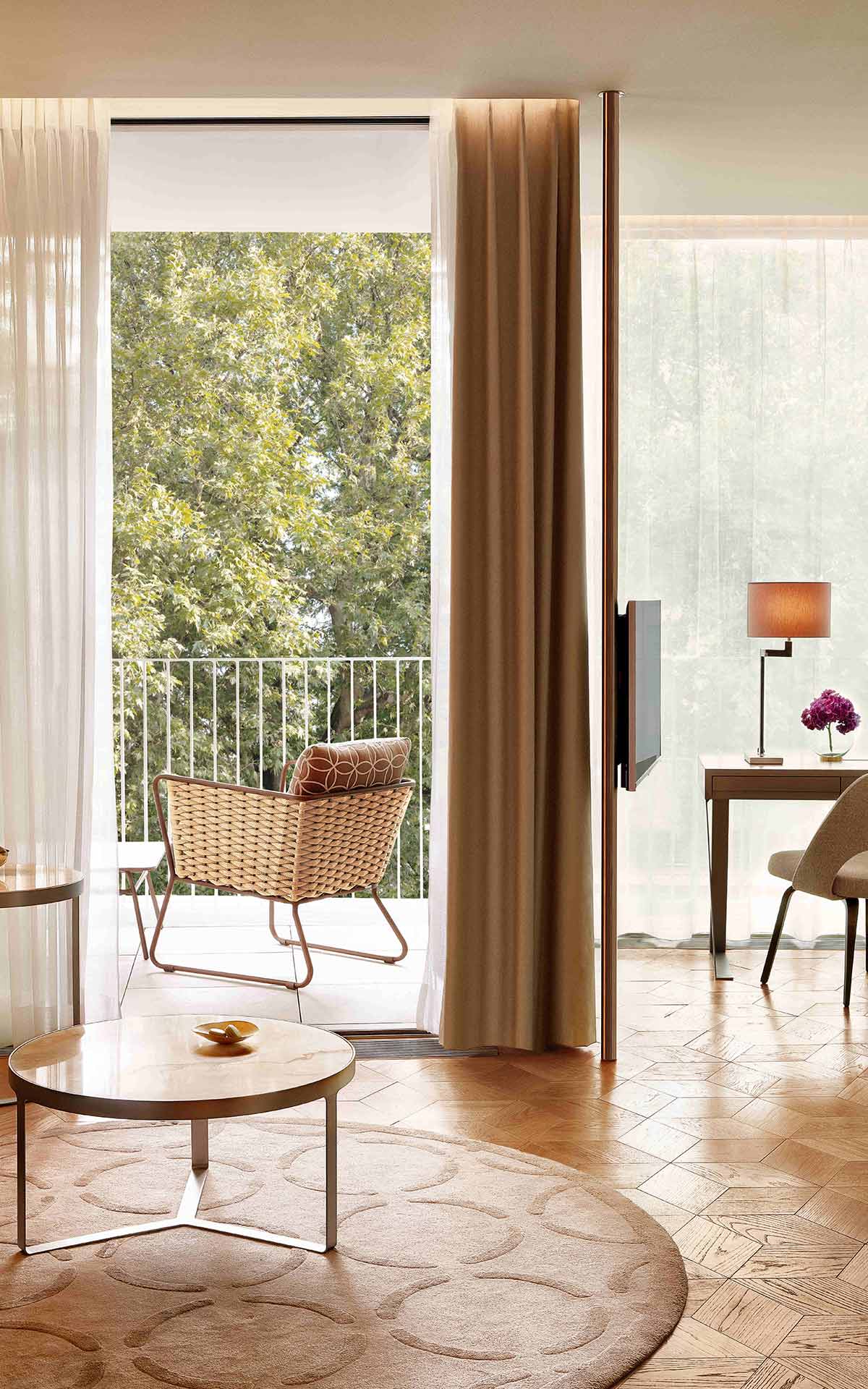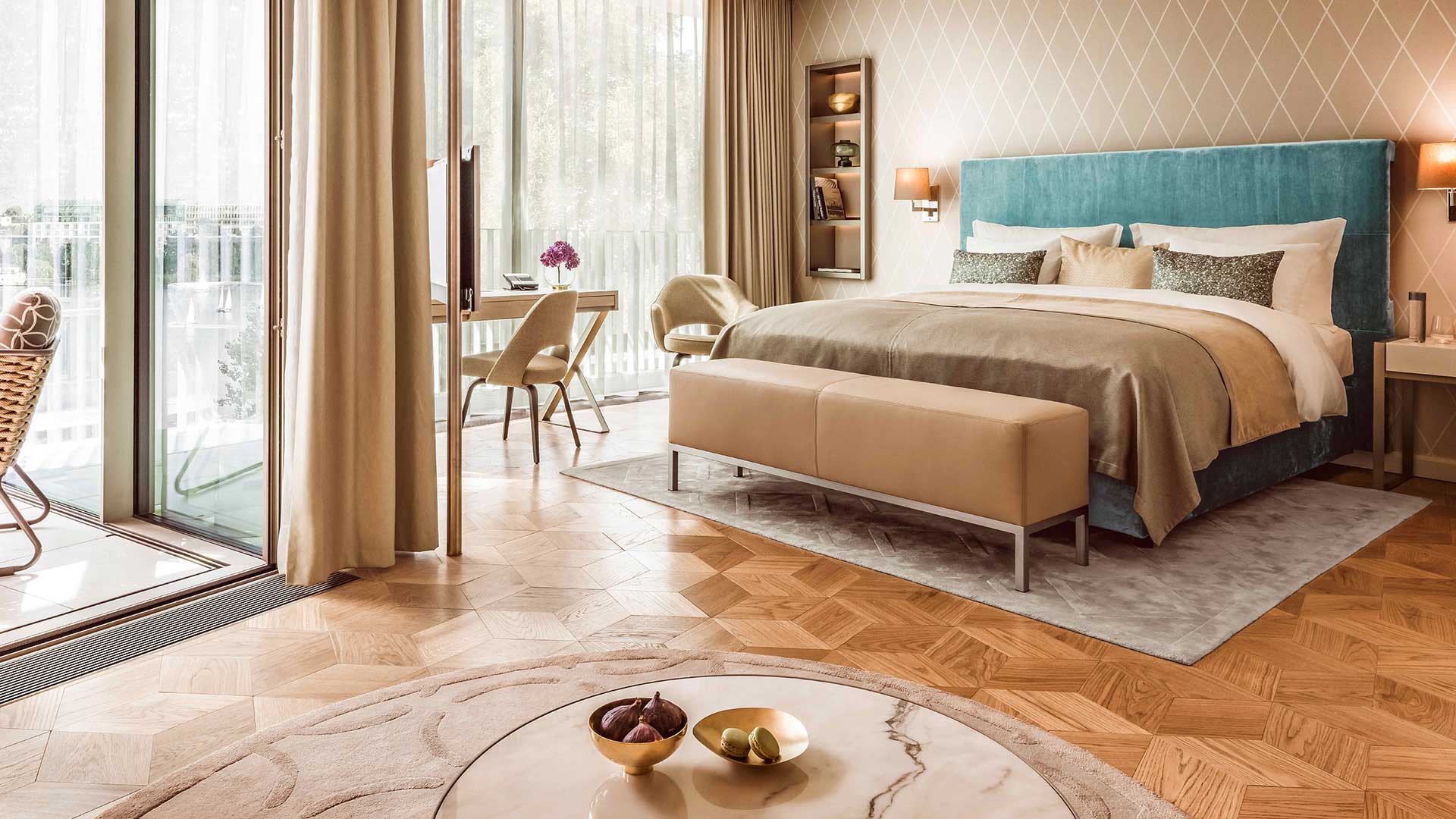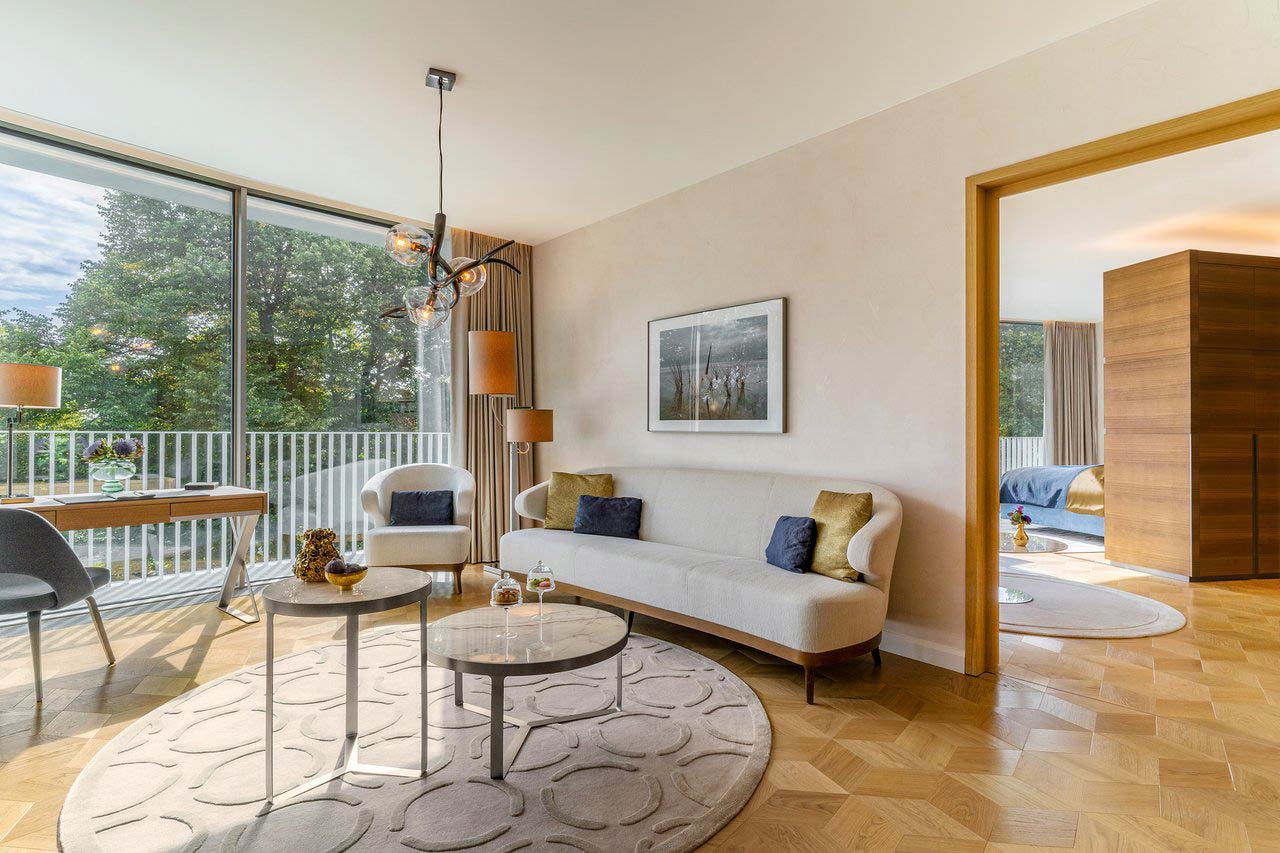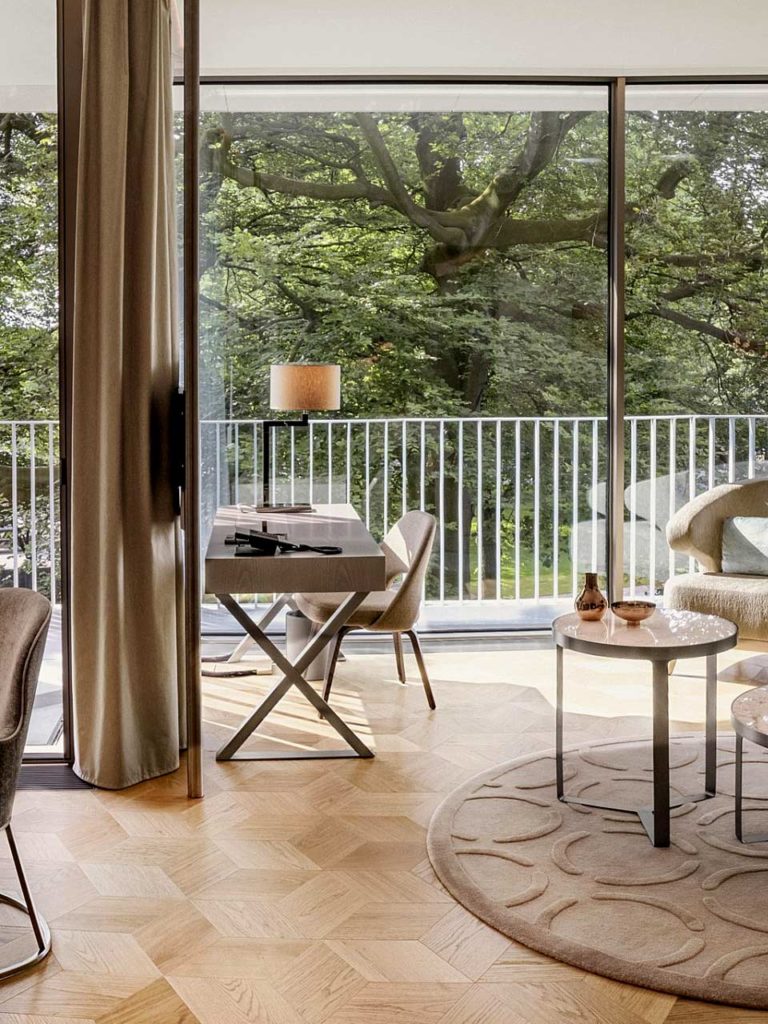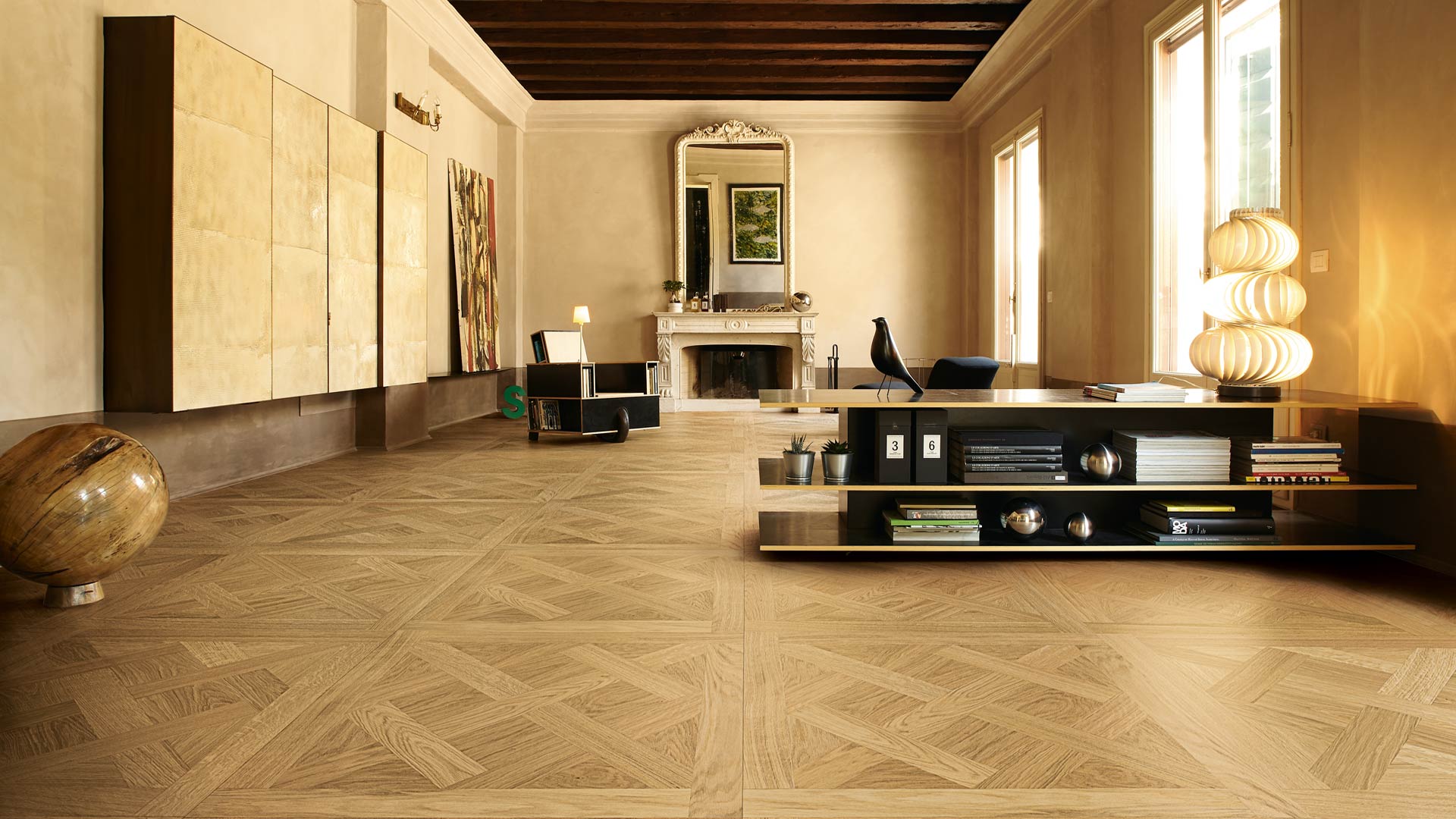 decó