Location: Bad Ragaz – Switzerland
Product:
Biscuit 03 Civita1695
Collection: Natural Genius
Architects: Patricia Urquiola
Year: 2016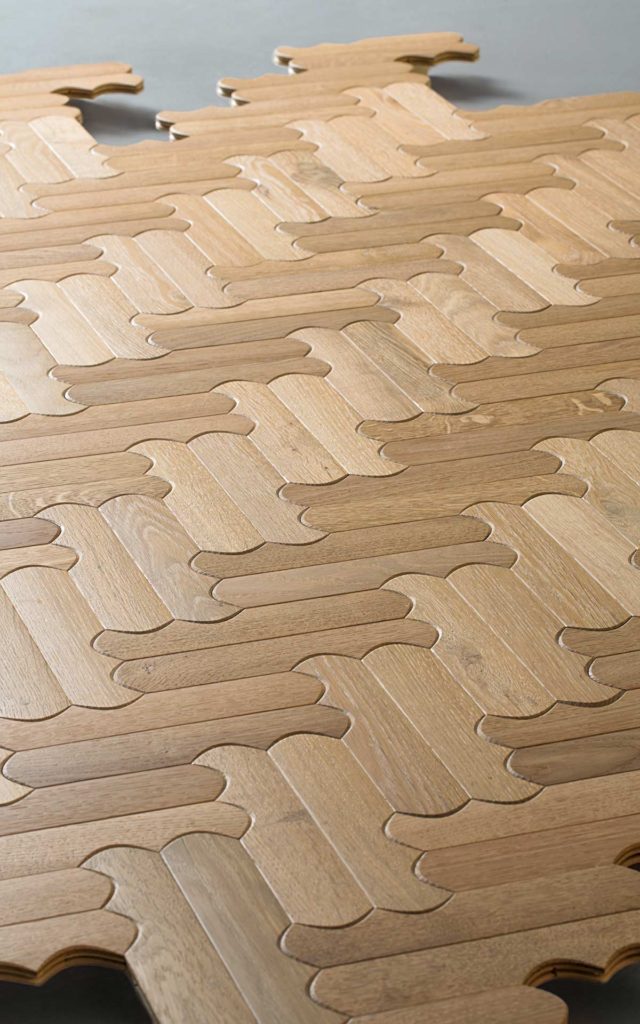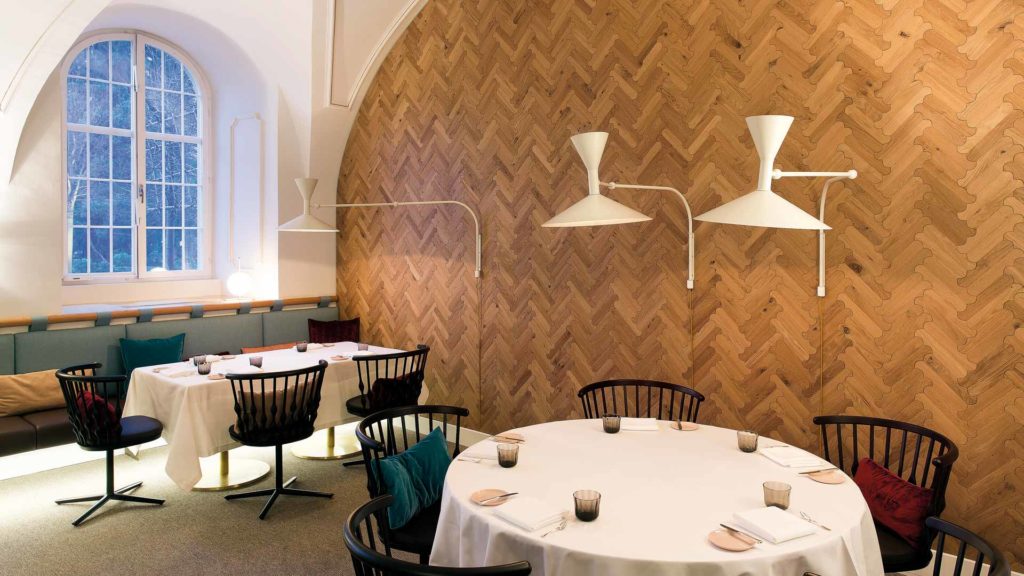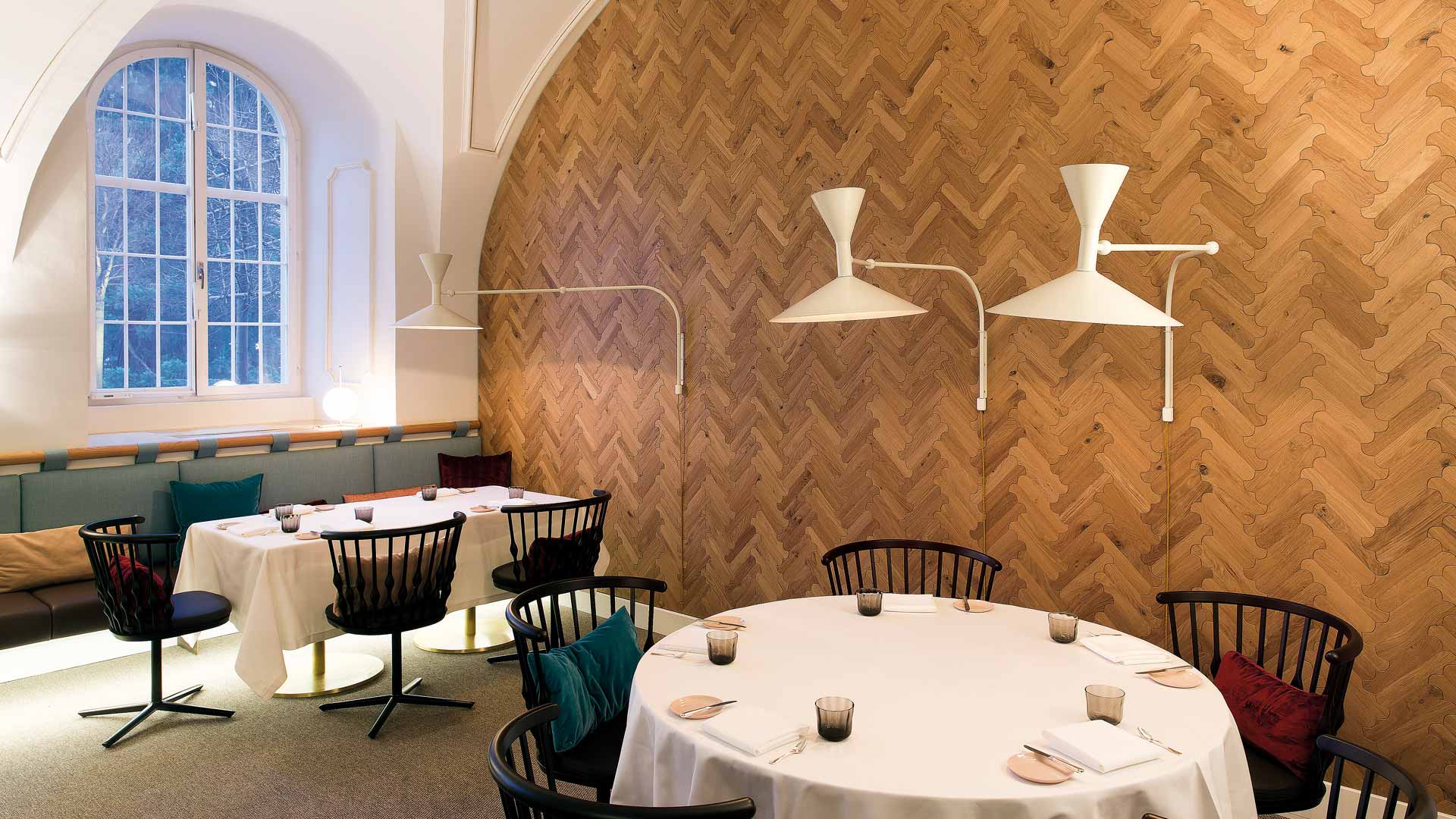 For the new design of the restaurant "Igniv", situated in the Palais of Grand Hotel Hof Ragaz at the Grand Resort Bad Ragaz, Patricia Urquiola was inspired by its name, meaning "nest" in the Rhaeto-Romance language. Urquiola wanted to recreate the typical cosiness of a nest, in accordance with the kitchen philosophy of sharing by Andreas Caminada. The architecture of the landmarked Palais where the restaurant is situated emphasizes this atmosphere; it can seat around 30 people and its vaulted ceiling gives the space more cosiness also thanks to the fireplace, the focal point of the entire room.
Patricia Urquiola wanted to underline the concept of nest with the mix and match of materials and also of contemporary and more classic elements. She mixed the wood with rich materials such as brass and she used the parquet as a boiserie on the walls with her Biscuit collection in Oak. Urquiola gave new life to the classic elements using them in innovative ways.
The colour palette has warm tones with the predominance of bordeaux, burgundy, brown and robin's-egg blue studied to enhance the ambiance's cosiness, intimacy and the comfortable mood of the restaurant.
Patricia Urquiola designed a counter, where Andreas Caminada will arrange delicacies to elevate and conclude the gourmet "experience" of conviviality and the sharing of fine food, indulgence and time.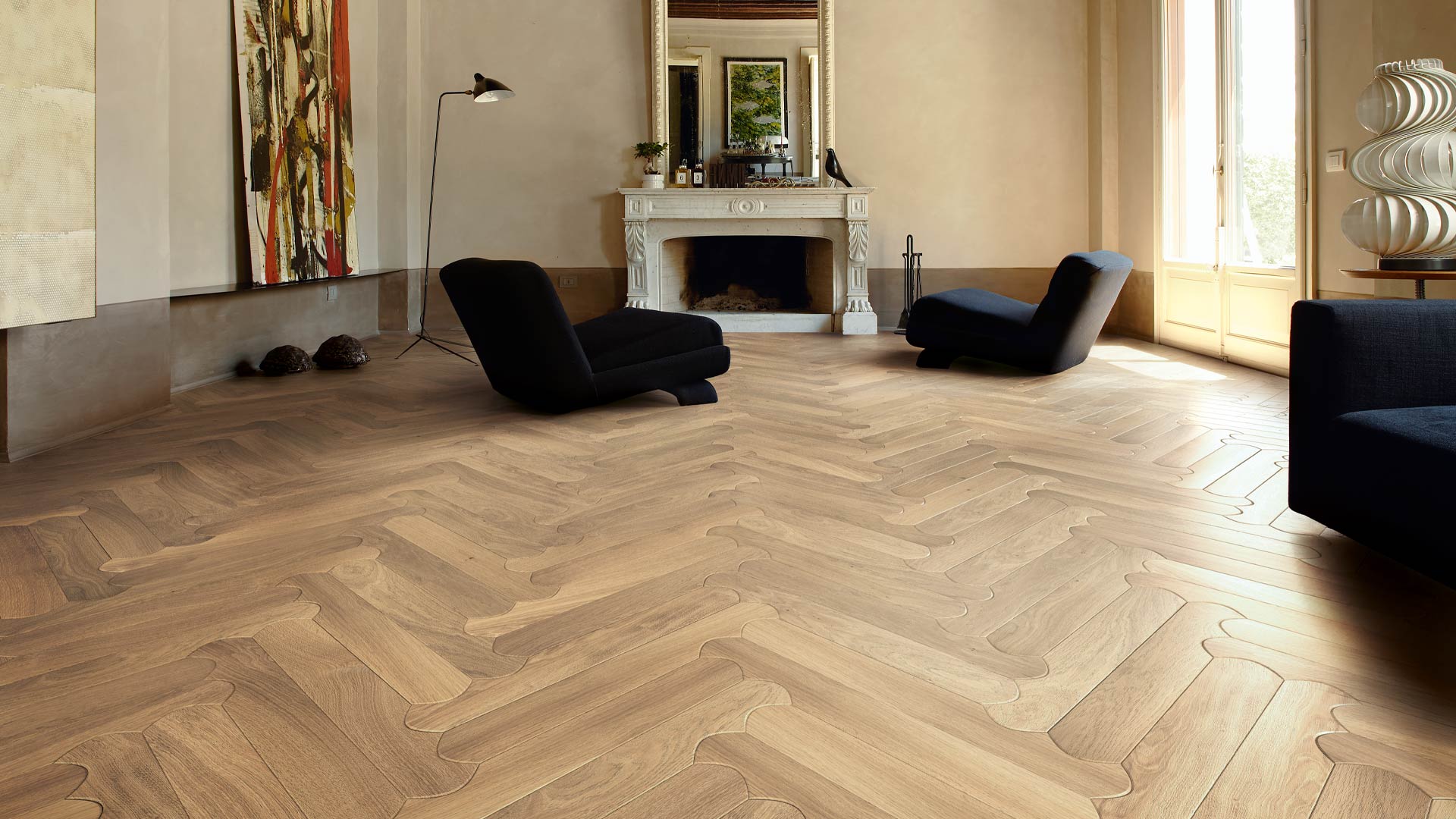 biscuit