Location: Rome
Product:
Biscuit 04 – Civita 1695
Collection: Natural Genius
Architects: Annabella Capasso (for the flooring)
Year: 2018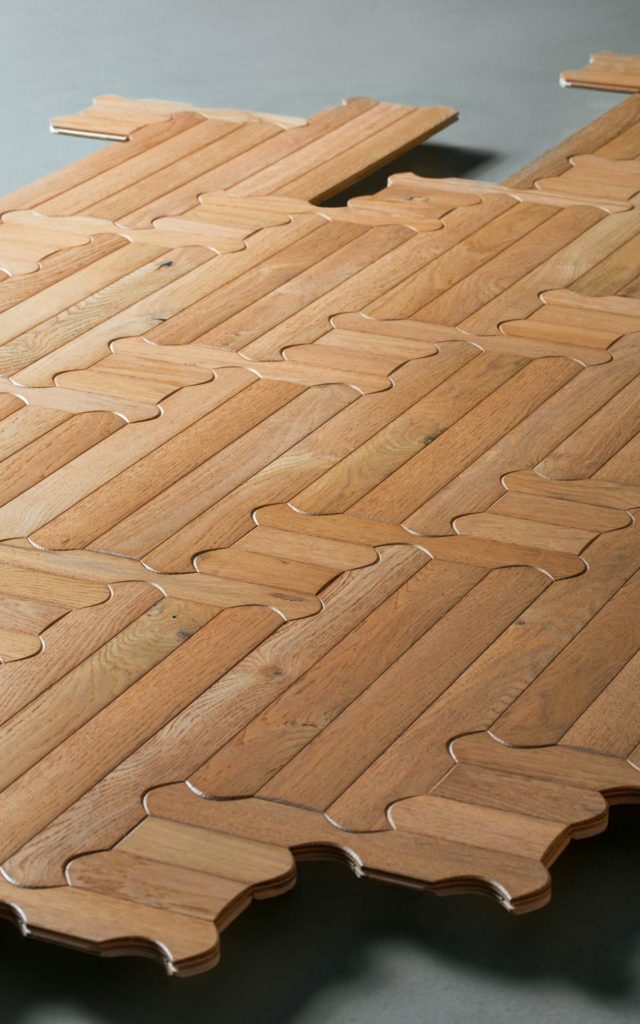 The BISCUIT 4 collection dressed up the Roman rooms.
The arch. Annabella Capasso designed the flooring  solution of an apartment in the heart of the Prati district envisioning two different functional areas. On the one hand, the common space features the beautiful, liberty-style painted glass doors that shelter the living area from the dining area – and on the other, the family can enjoy the more private dimension of the house.
Courtesy Santa Chiara 39 – Rome
The living area is the spatial and conceptual junction between the two poles, here we can touch and feel the wood floor designed by Patricia Urquiola. Biscuit 4 for Natural Genius is a special wood surface which references the historic character of the Versailles residence.

Photo: courtesy of Paolo Fusco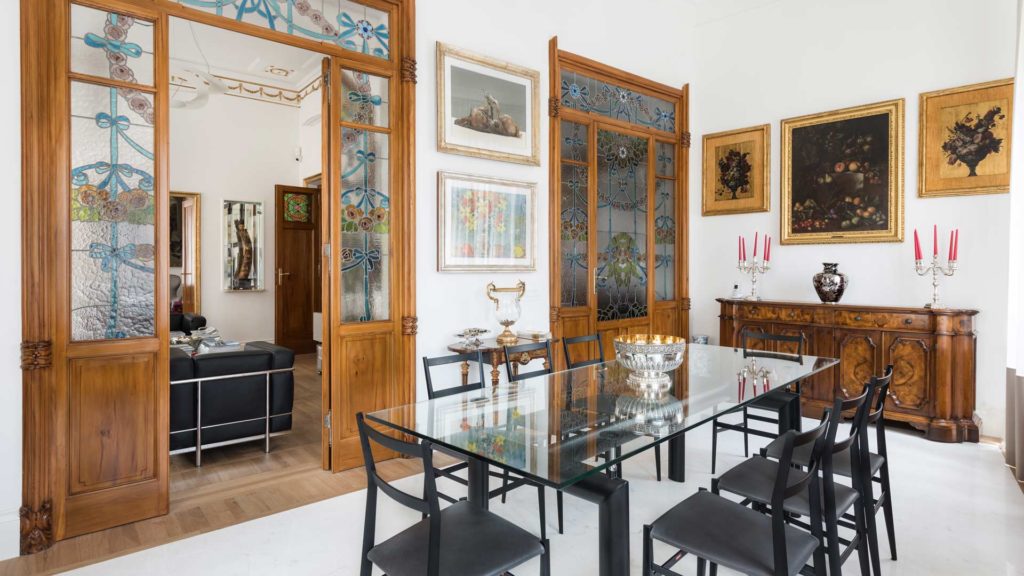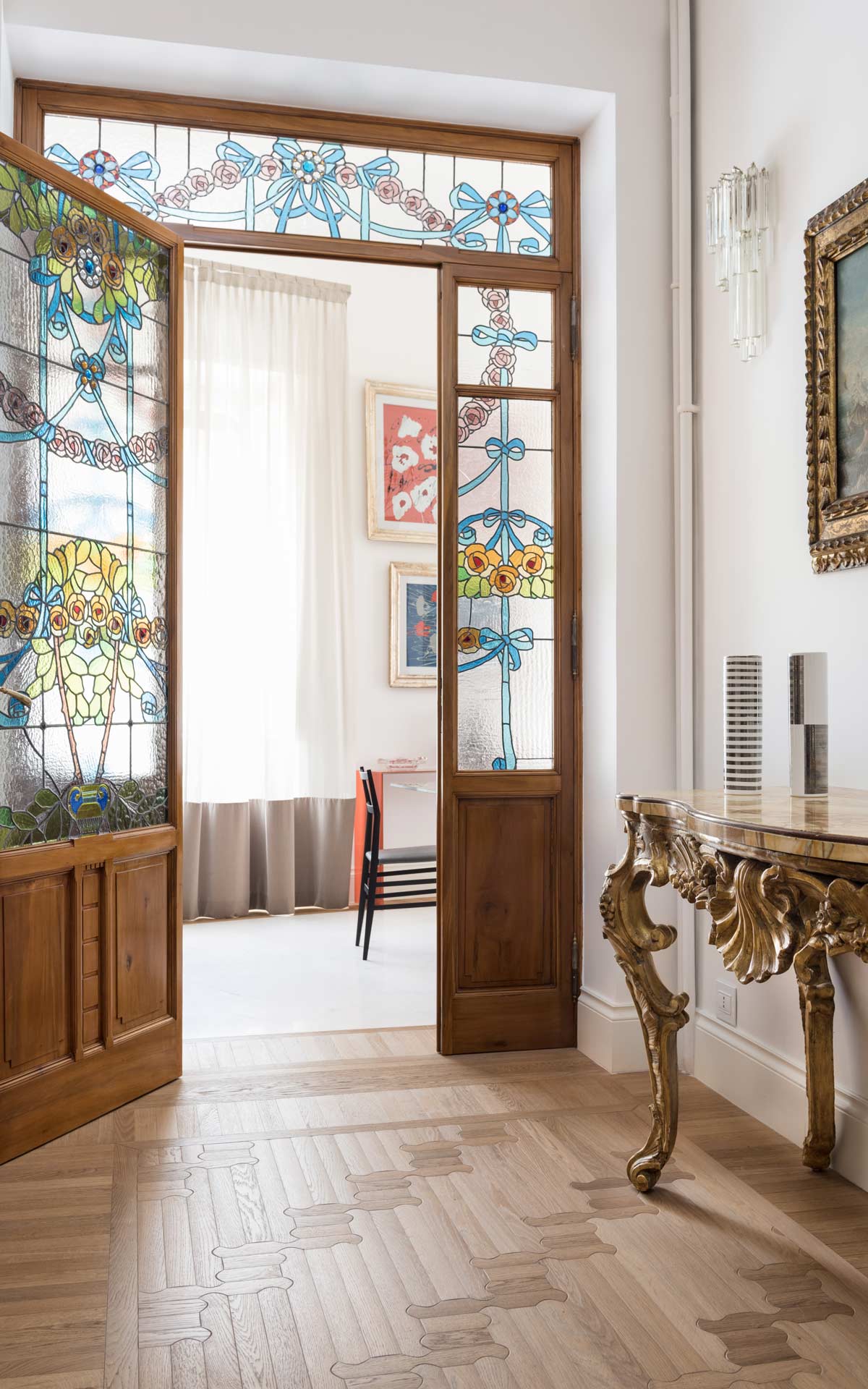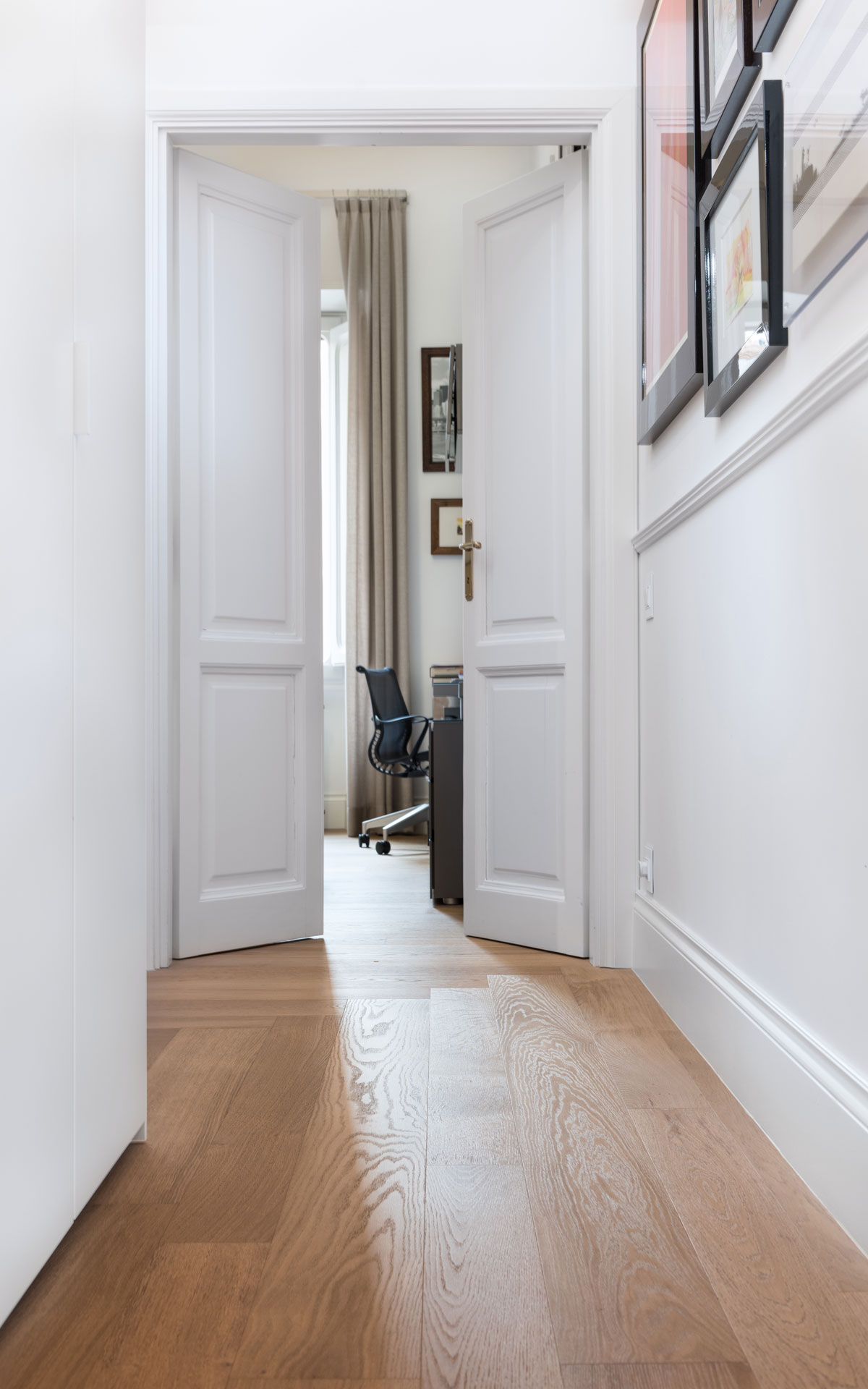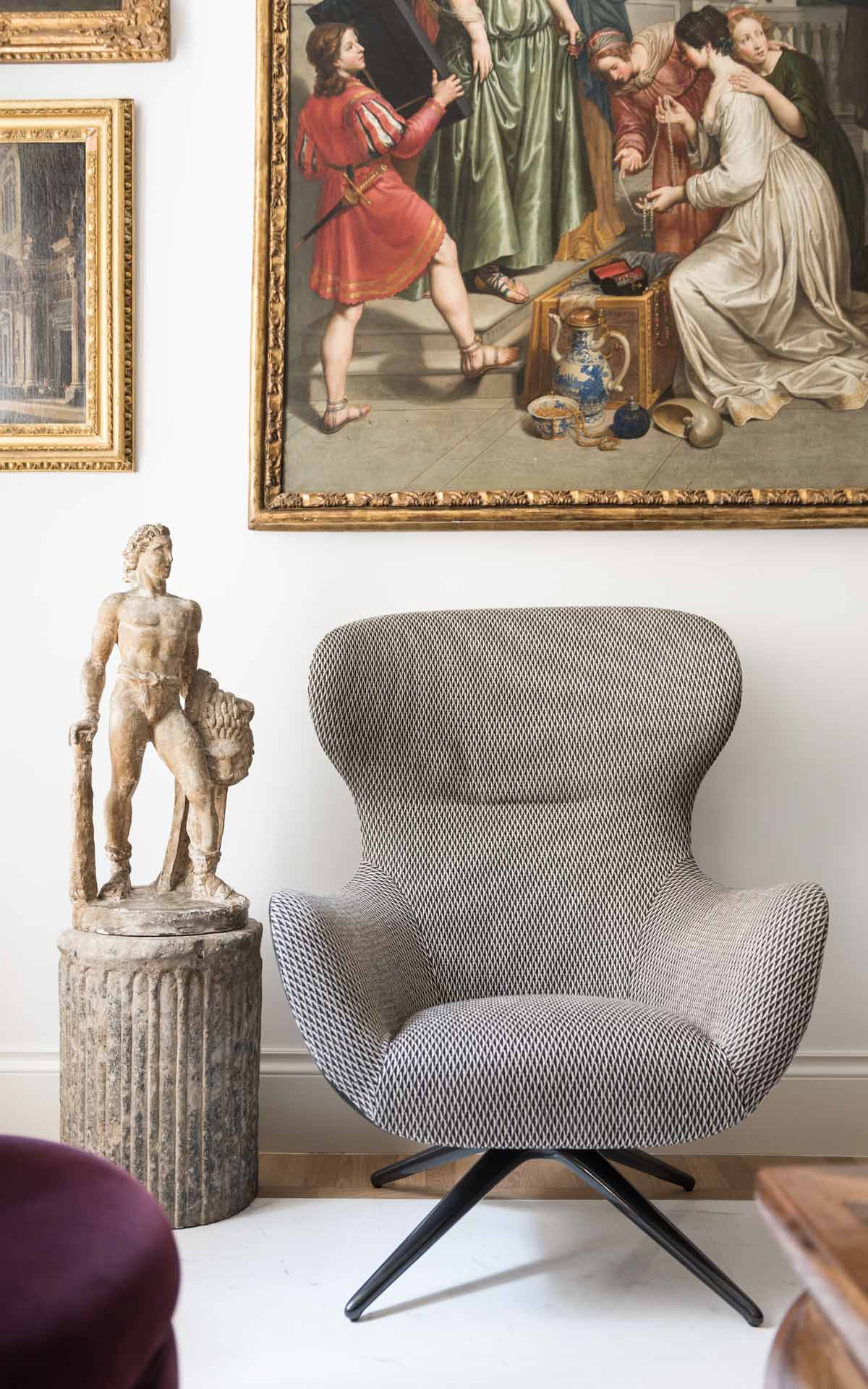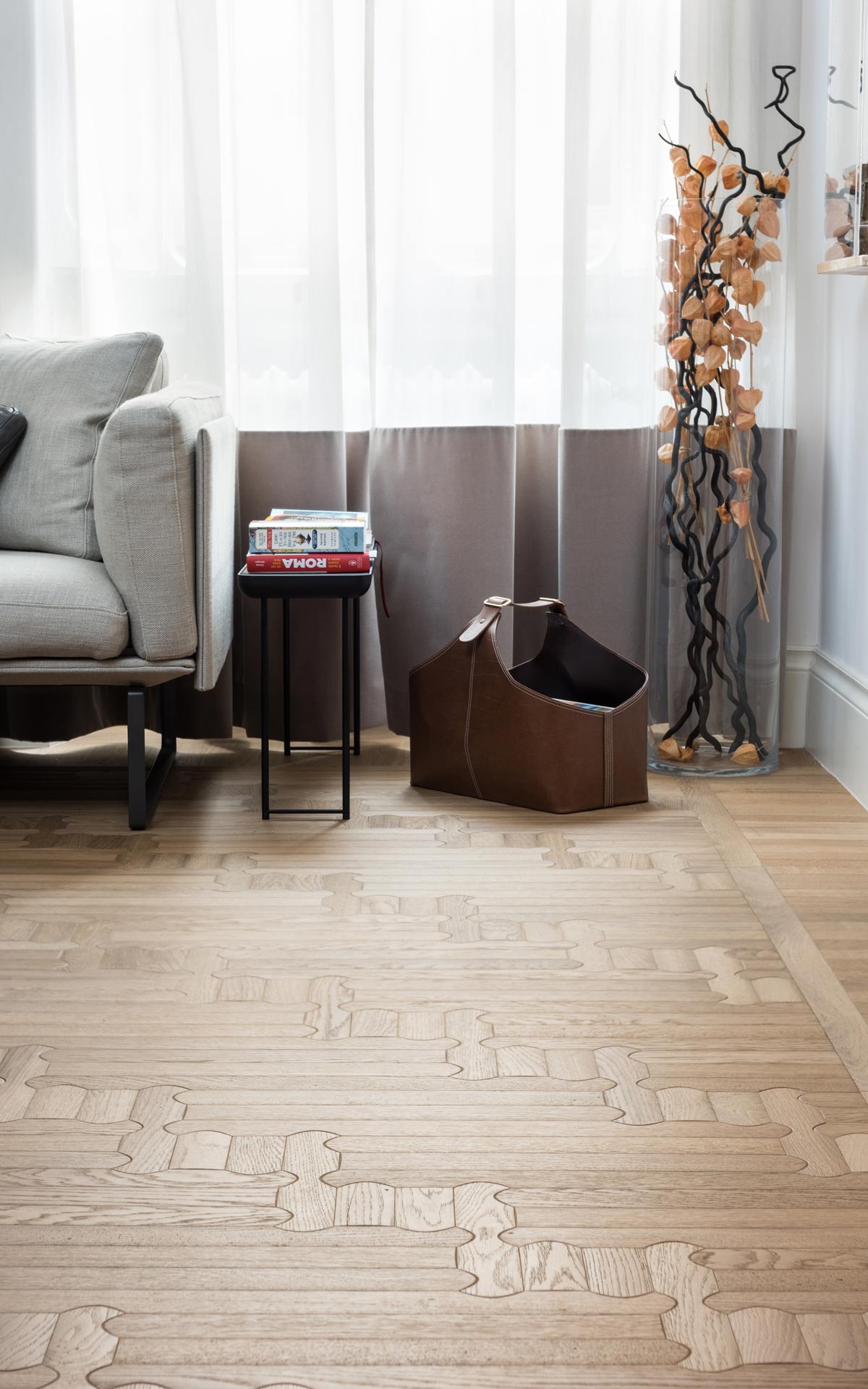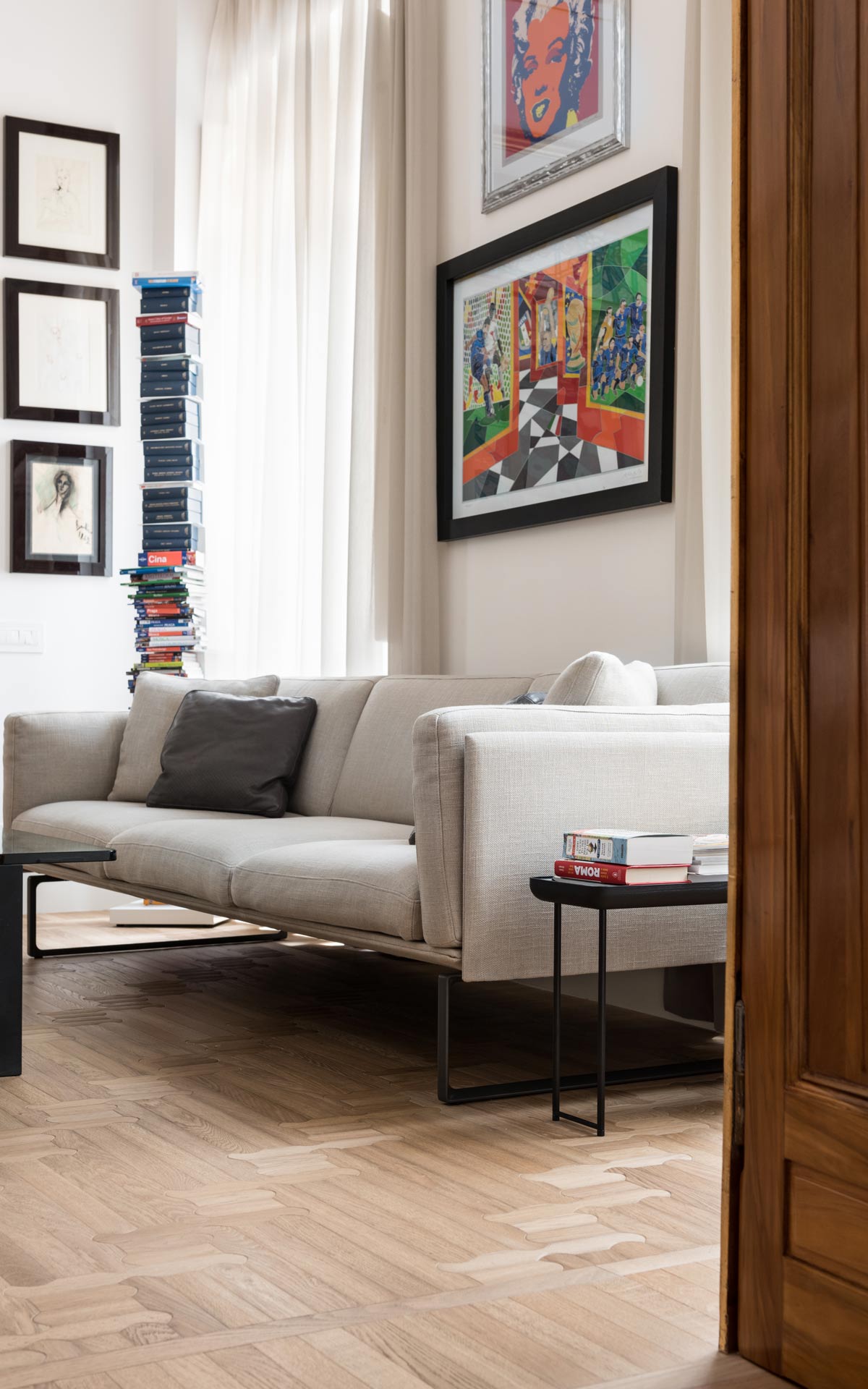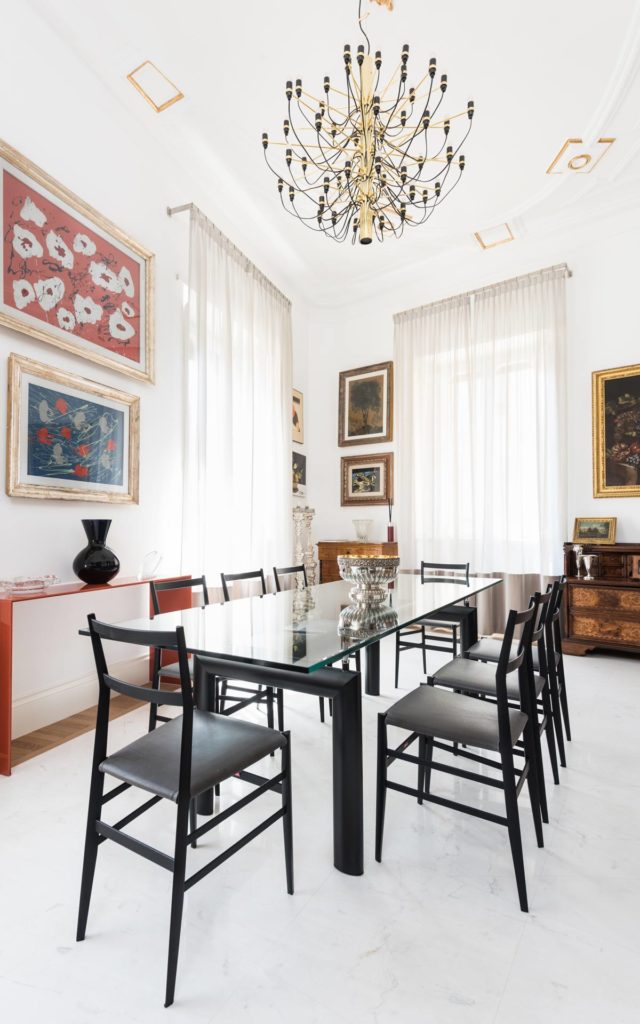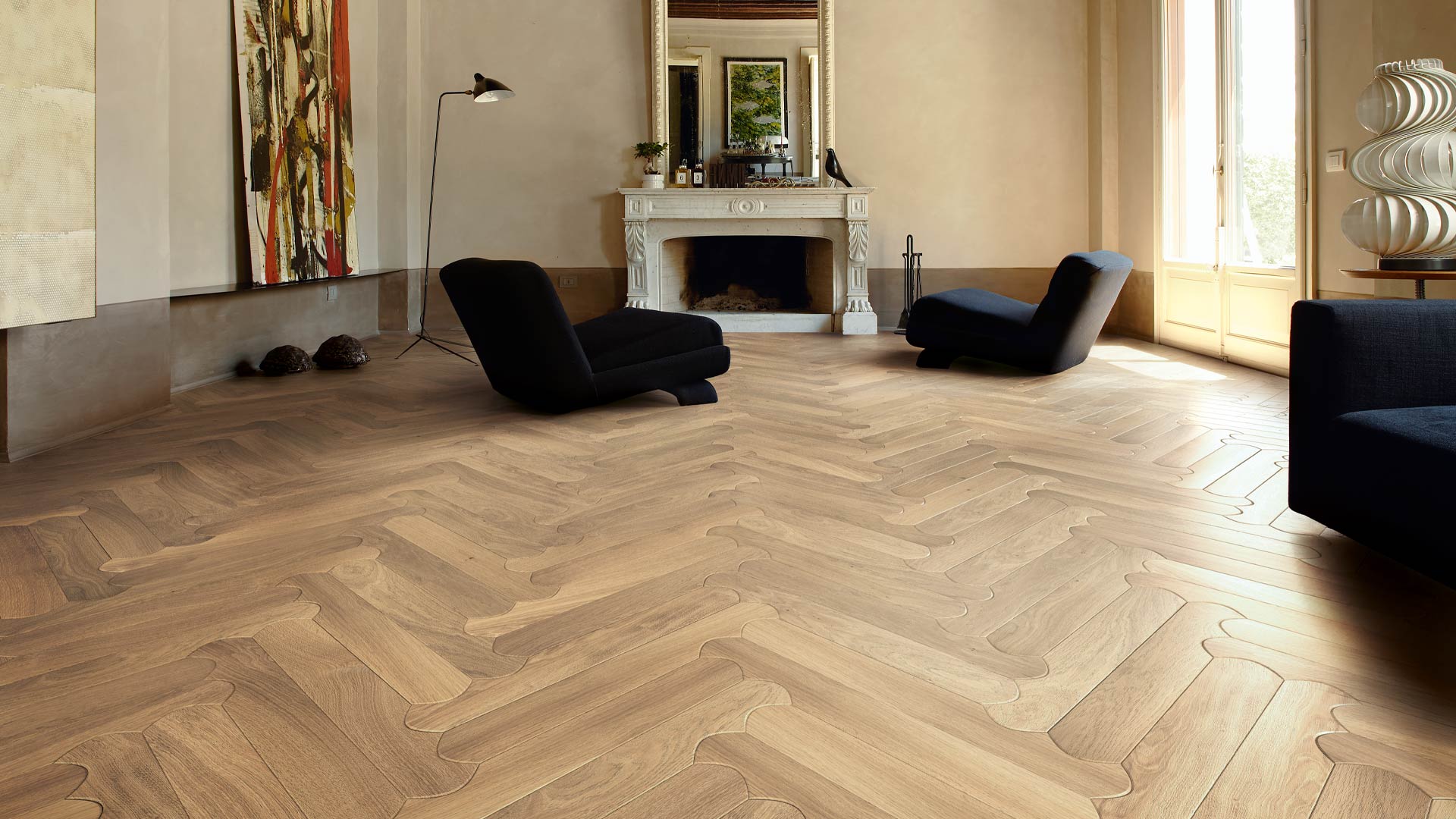 biscuit