Location: Seoul, Corea
Product:
Special Contract Collection and Cabreuva Vermelha
Architects: Steven Holl Architects
Year: 2012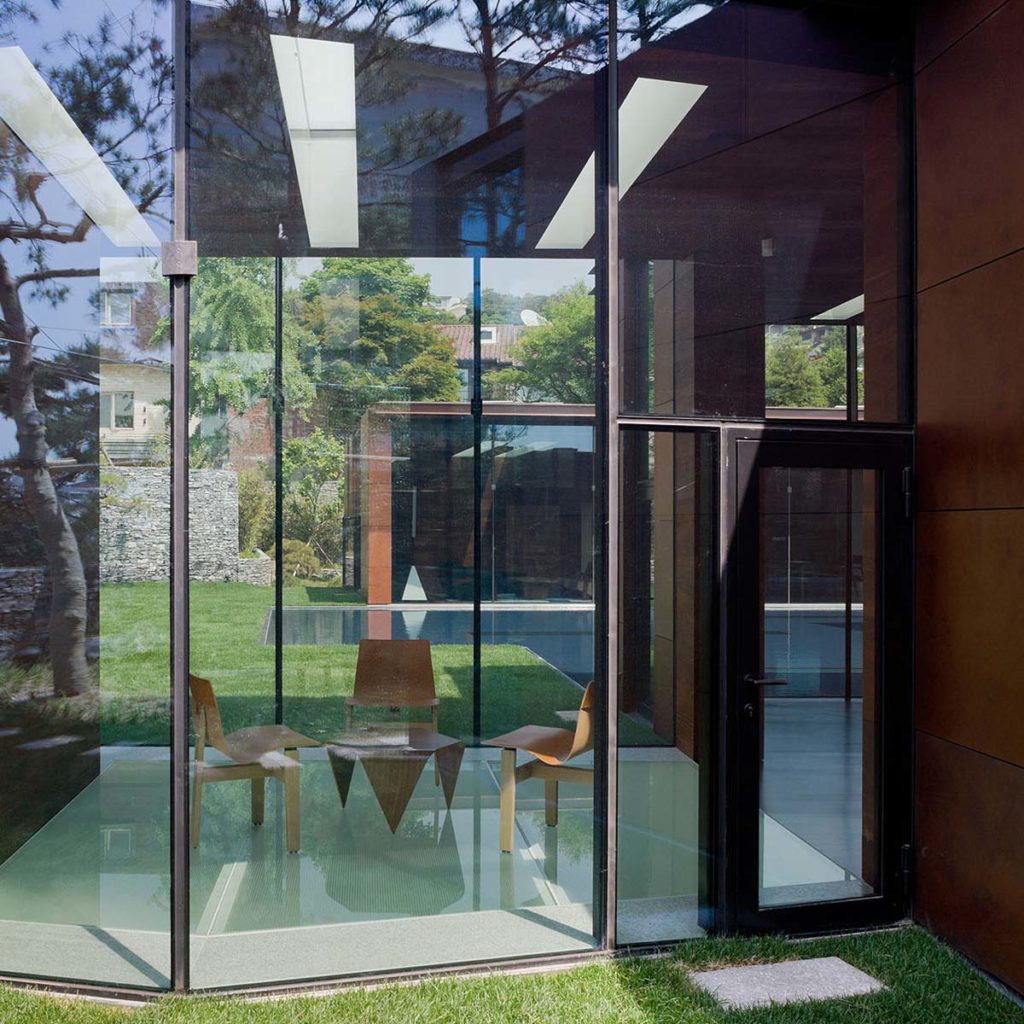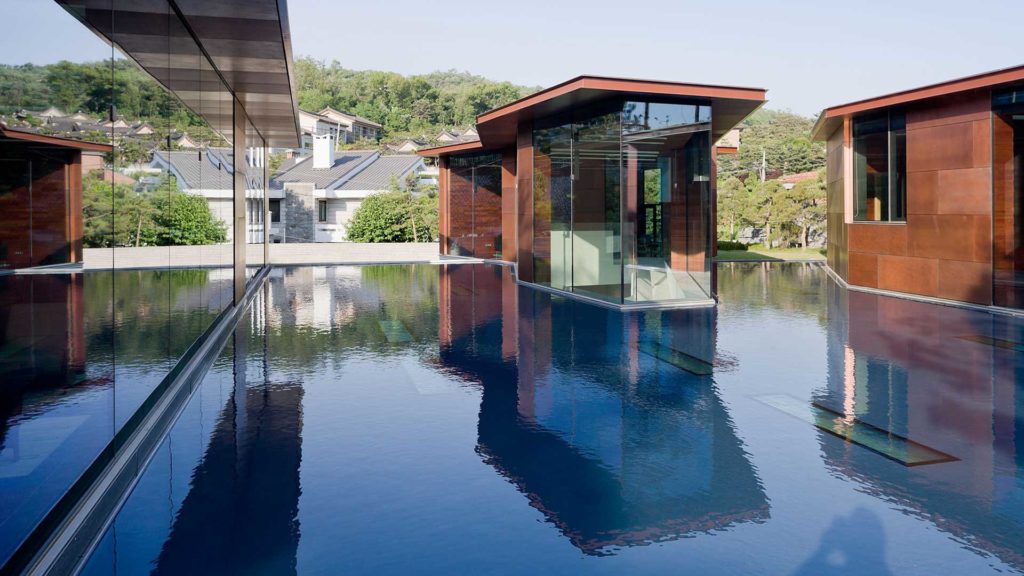 The private Daeyang gallery and house is situated in the hills of the Kangbuk district of Seoul, Korea. The project was designed as an experiment in parallel with a research studio on "the architectonics of music."

Three pavilions; one entrance, one residence, and one event space, appear to push upward from a continuous gallery level below. A sheet of water establishes the plane of reference from above and below.
Views from within the pavilions are framed by the reflecting pool, which is surrounded by gardens that run perpendicular to the skylight strips. In the base of the reflecting pool, strips of glass lenses bring dappled light to the white plaster walls and white granite floor of the gallery below.
Visitors arrive through a bamboo formed garden wall at the entry court, after opening the front door and ascending a low stair. He or she can turn to see the central pond at eye level and take in the whole of the three pavilions floating on their own reflections.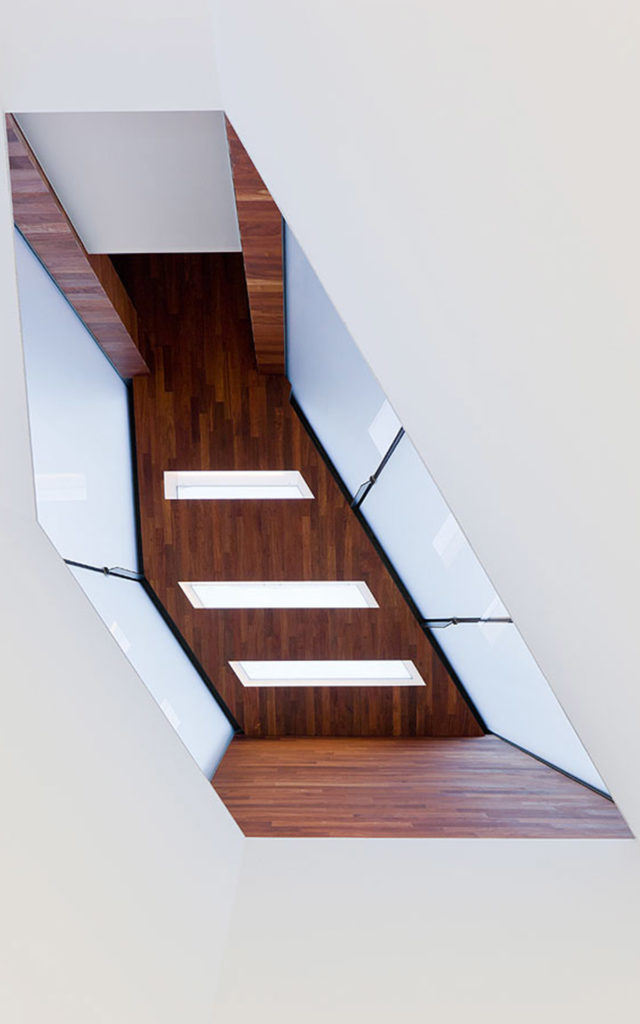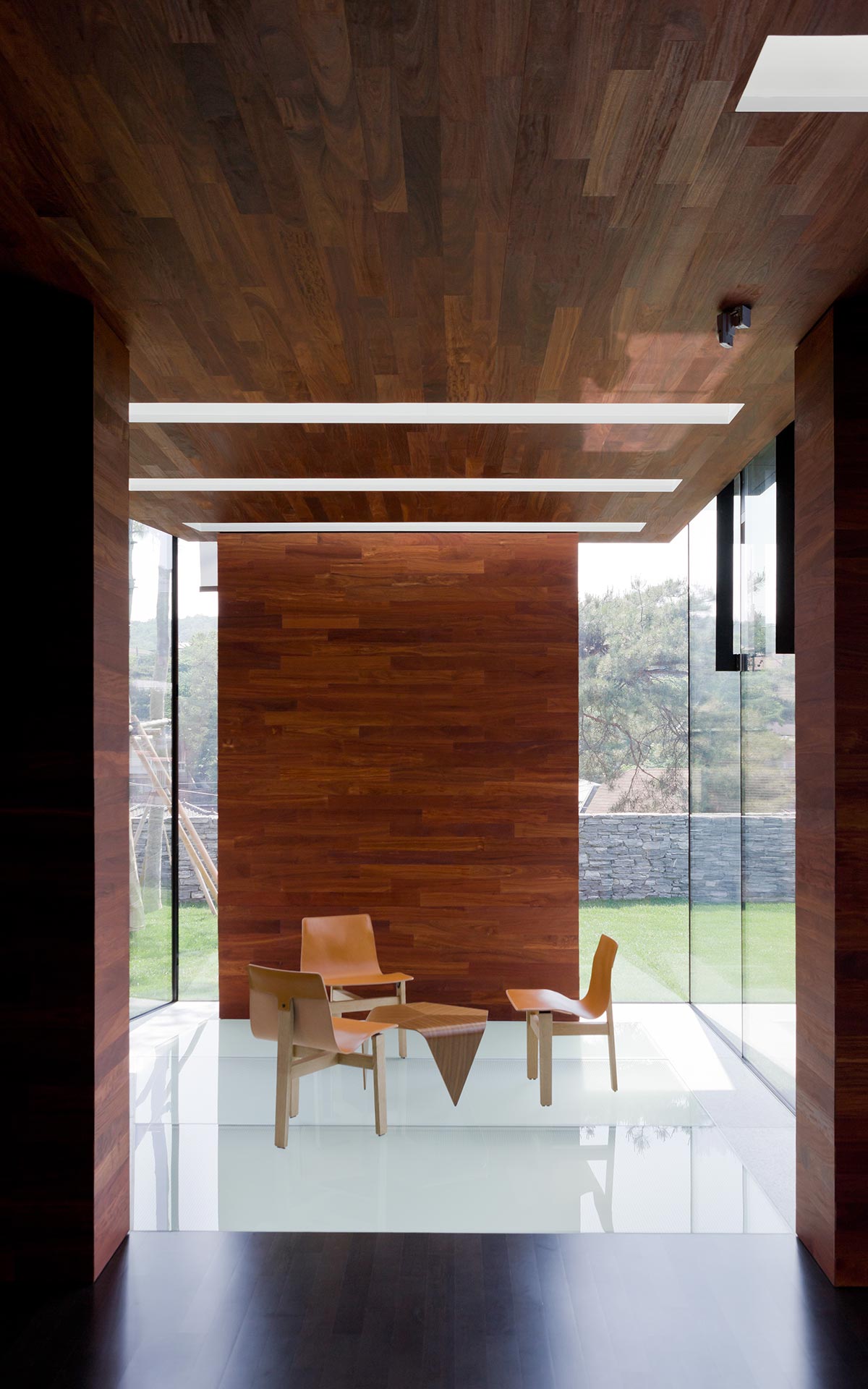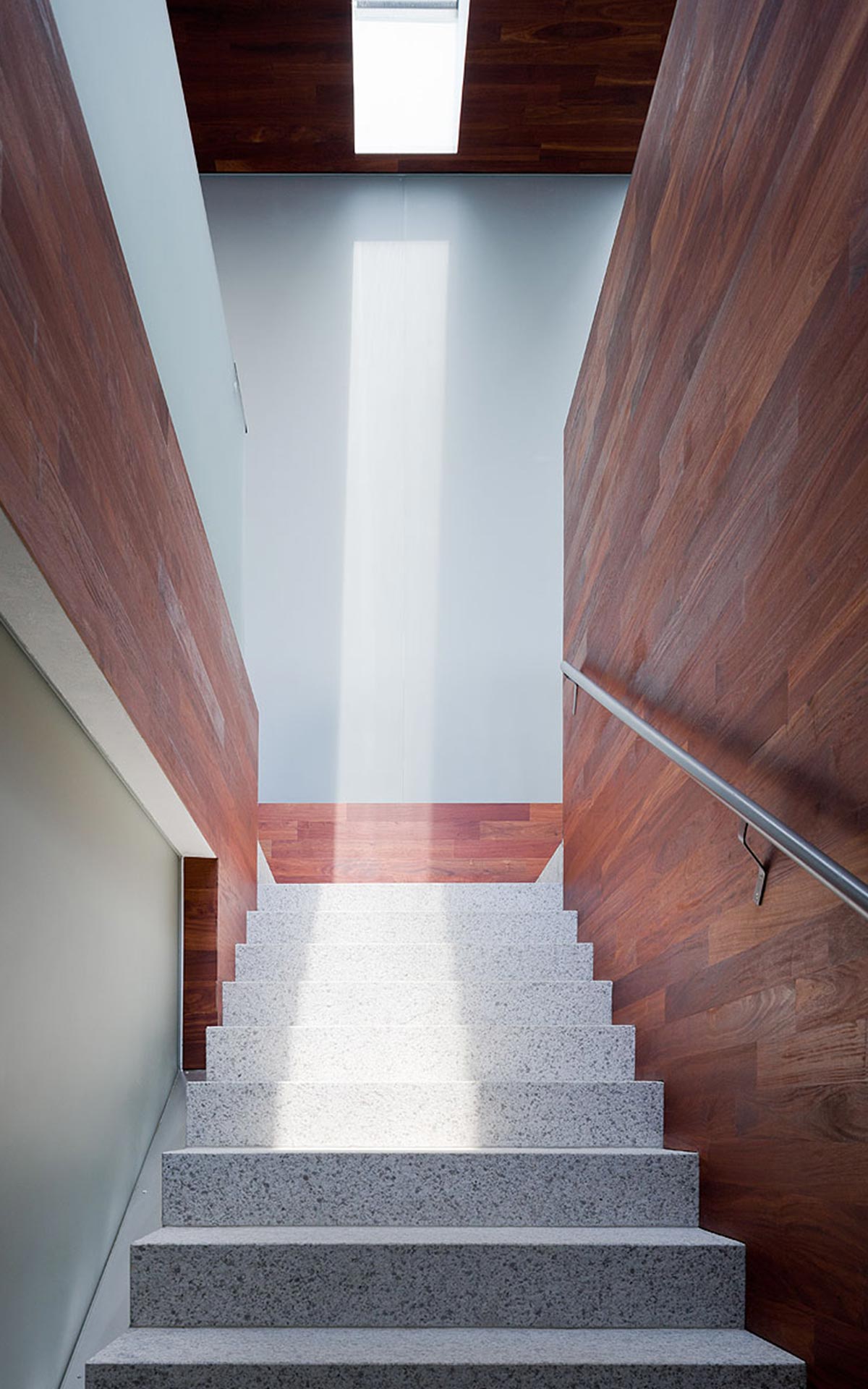 The interiors of the pavilions are red and charcoal stained wood with skylights cutting through the wood ceiling. Exteriors are a rain screen of custom patinated copper, which ages naturally within the landscape.
We developed and supplied a customized wood flooring collection, such as Oak Noir, to create a tri-dimensional application horizontal, vertical and unexpectedly as roof cladding.  This truly high-end unique project is the pinnacle of a long lasting and ongoing relationship with the international architectural world.