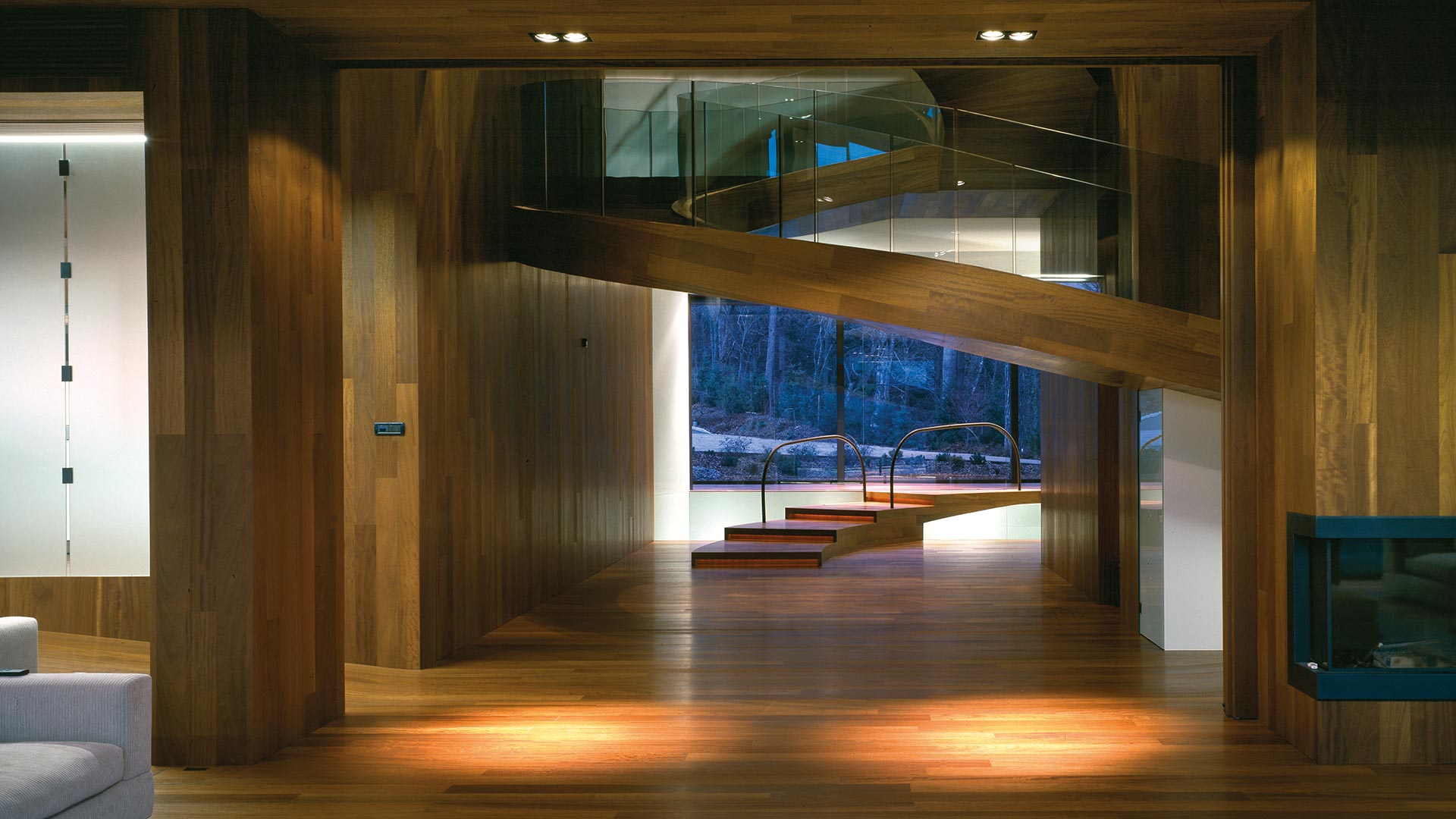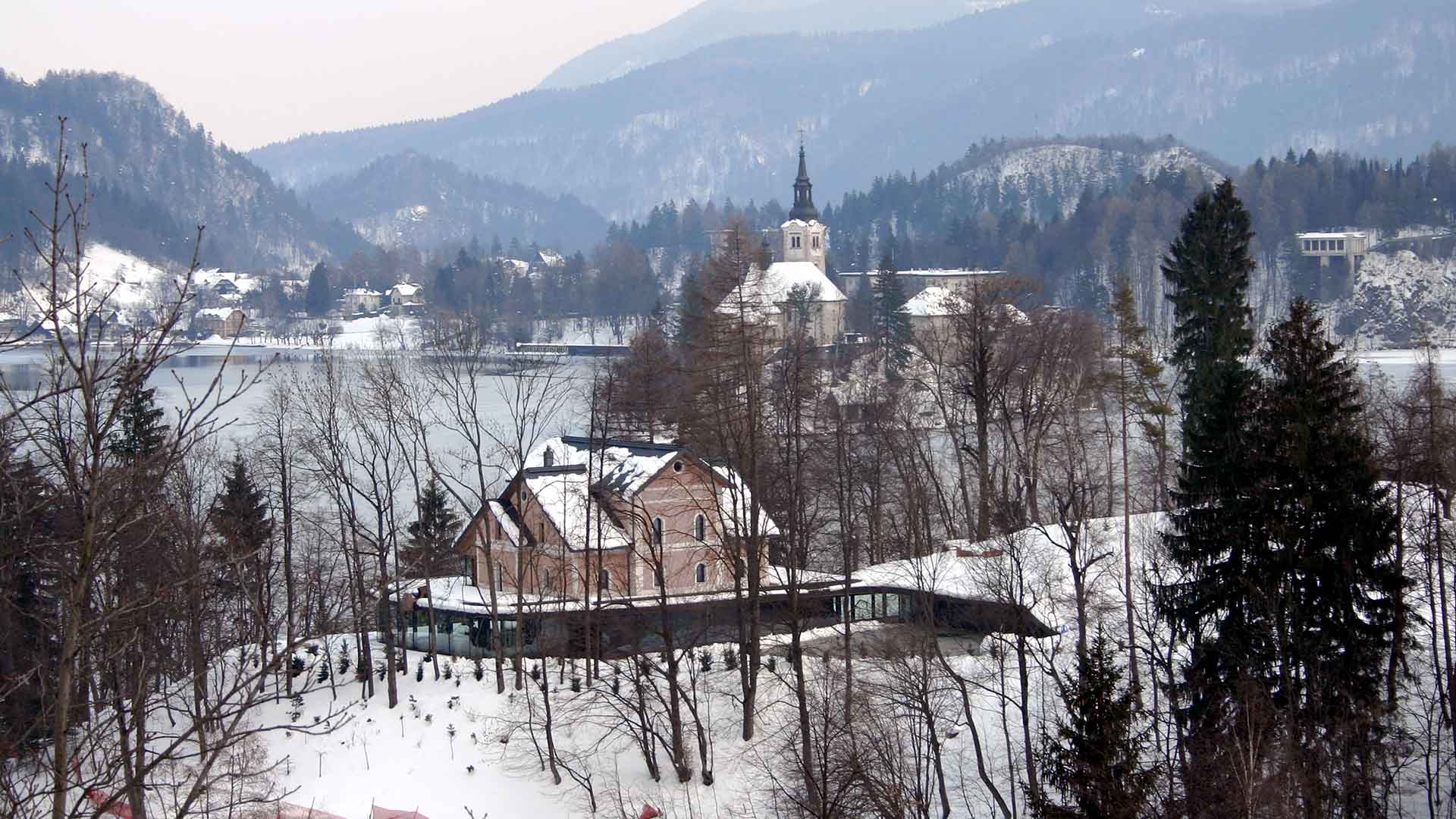 Location: Lago Bled, Slovenia
Product: Plank 140 Iroko NaturPlus
Collection: Classica
Architects: Ofis Arhitekti (SpelaVidecnik e Rok Oman)
Year: 2005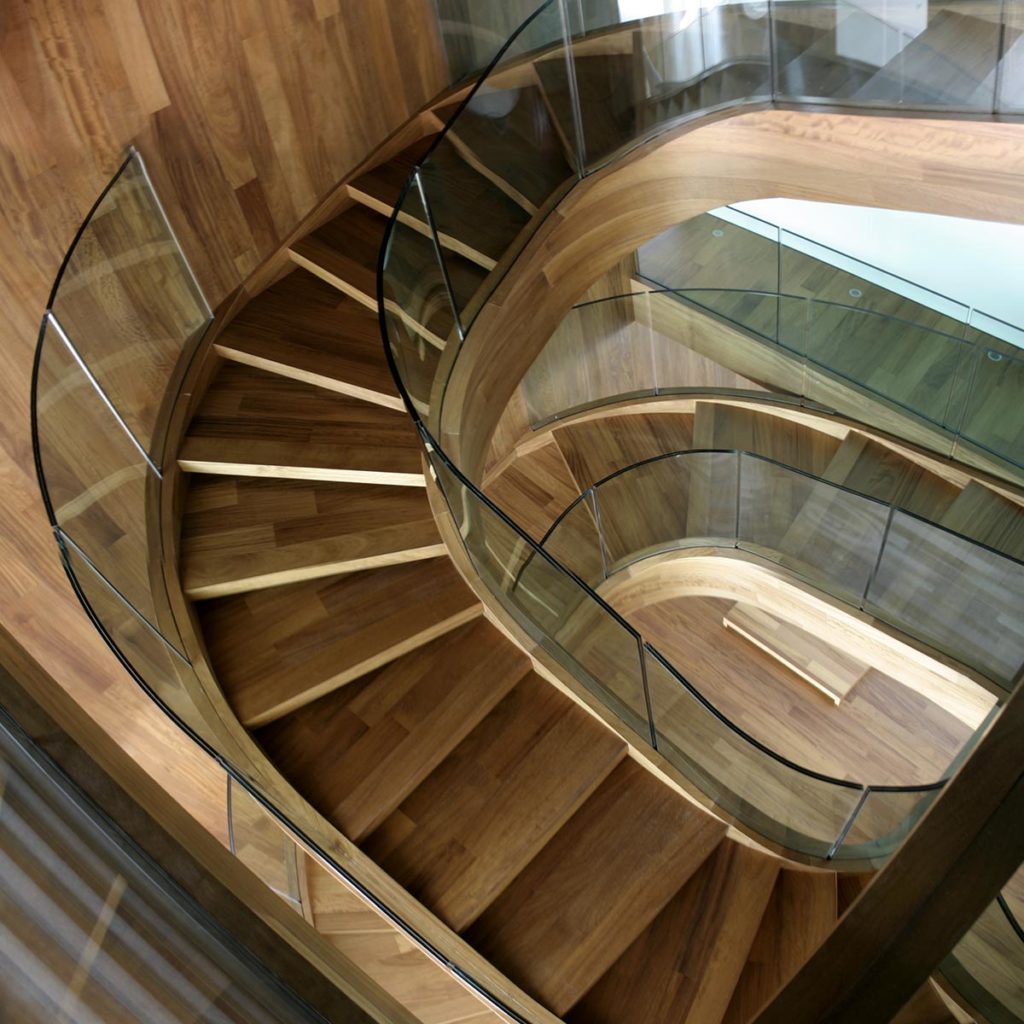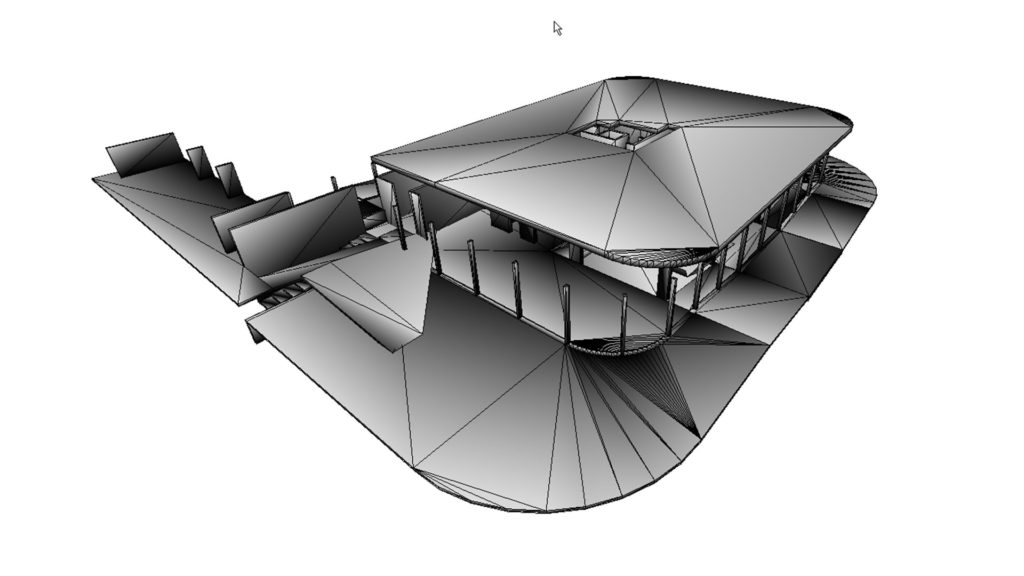 The project is an extension of the 19th century villa that is located in a beautiful alpine resort by the lake Bled. It is a home for a lawyer's family of 1200 sqm living space. The villa and the landscape were both under strict regulations by the National Heritage.
The extension therefore takes place only in the ground-floor that forms a sort of rounded base of the building. This takes a form of pillow that is covered by landscape. This shape – looking form the other side of the lake – blurs with a hilly surrounding. The facade of the extension is glazed and overlooks the lake. In the ground floor there is an extensive living area that is organised in different height. This organises pockets of spaces with various atmospheres also garages are hidden in the pocket of this volume. The roof forms terrace and garden in front of children bedrooms that are located in the first floor.
The new and the existing building are connected with the circular staircase in Plank Iroko with a stunning effect. All main rooms overlook this staircase feature the same wood floor, used in vertical as well as ceiling application.