Location: Florence
Product:
Listone Giordano Grey Contract
Architects: studio AMDB
Year: 2016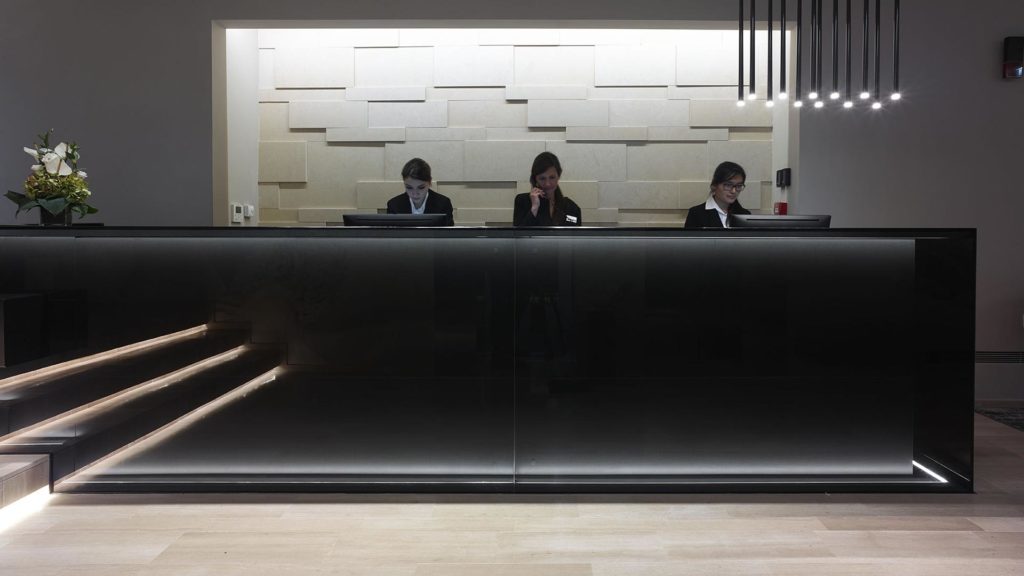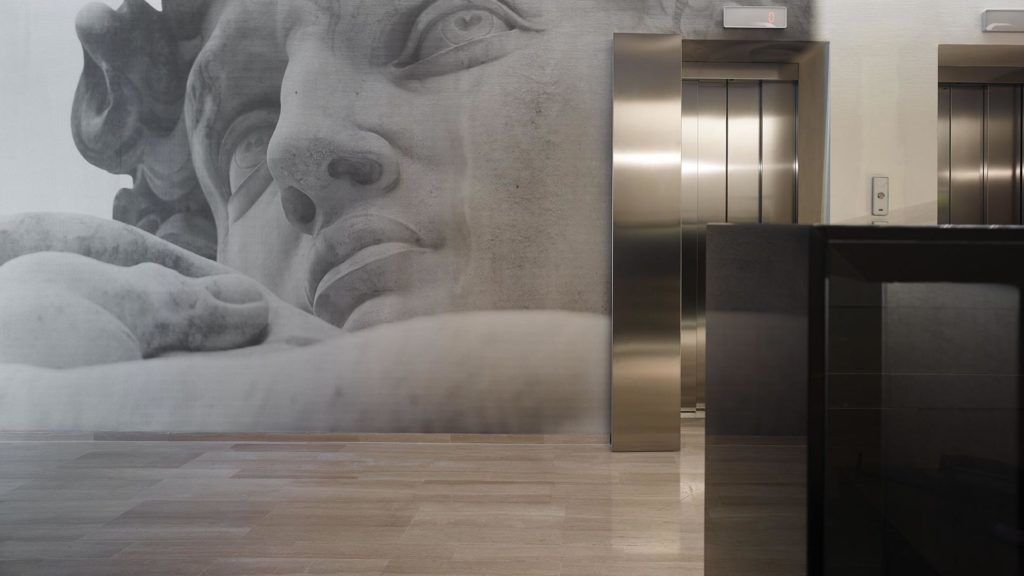 Hotel Glance, The architectural project led by studio AMDB, founded by the architects Daniela Bianchi and Alessandro Marcattilj, consists in the complete renovation of the building through the use of a contemporary architectural language, unusual for a city like Florence, capable of ensuring optimal usability of the spaces while focusing maximum attention on every detail.
The main theme of the interior design is the artistic heritage of Florence, expressed through the reinterpretation and relative large-scale reproduction of some details of works by Renaissance artists such as Michelangelo, Giambologna, Ammannati and Baccio Bandinelli present in the most significant places of the city.
In addition to the renovation of the 70 rooms, each featuring an unusual design, special attention has been paid to the design of the internal and external spaces of the common areas.
In the courtyard inside the building, an open bar has been created inserted in a green context, consisting of the typical plants of the Tuscan countryside while on the top floor a sky bar is under construction, from where it will be possible to enjoy a complete view of the city and its environmental surroundings.