San Lorenzo Yacht – Miami
Location: Miami
Product:
Slide Oak Pienza 1458
Collection: Natural Genius
Architects: Centro Stile SanLorenzo | Marty Lowe Interior Design
Year: 2018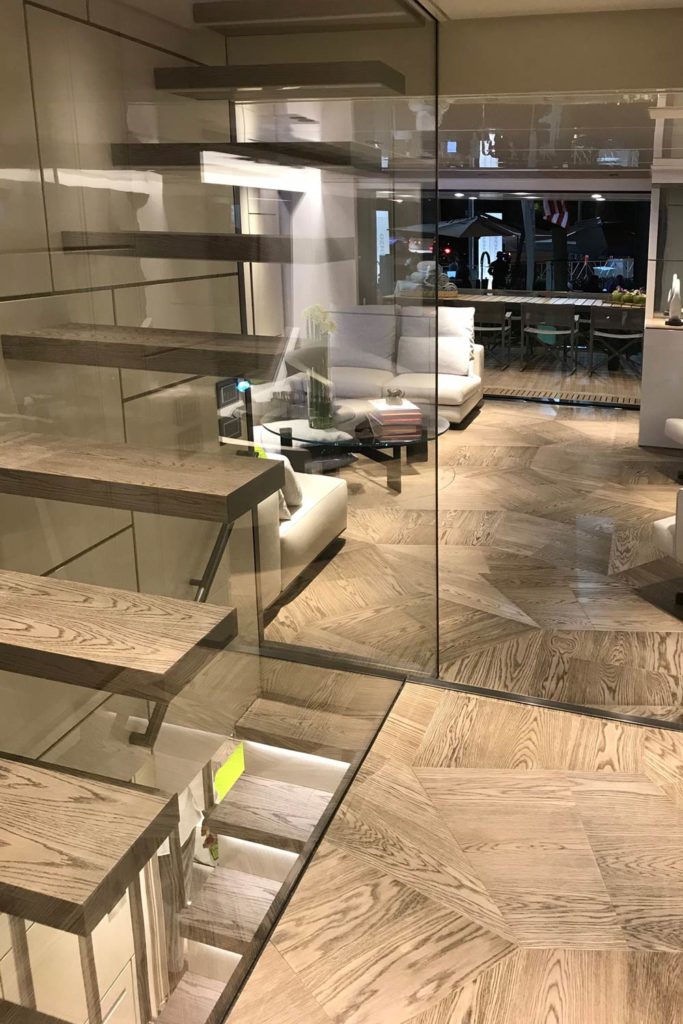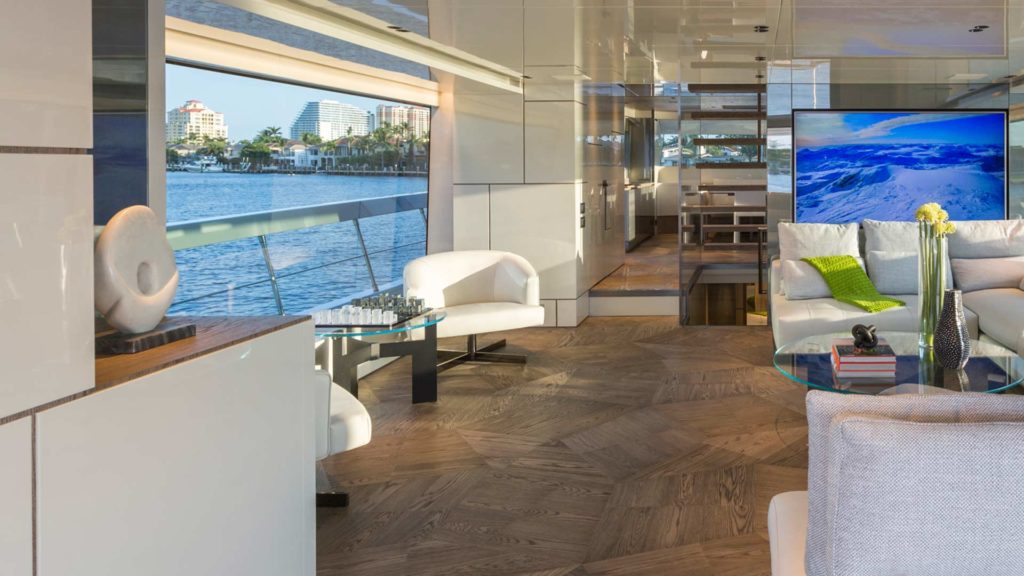 A modern expression of striking beauty where innovation meets iconic design. Emboldened by sculptural silhouettes the furniture on the 102 pays homage to the sweeping lines of mid-century furnishings defined by its balanced proportions and arching sculptural curves.

The work of iconic American photographer, Slim Aarons, known for photographing socialites, jet-setters and celebrities. Slim Aarons was said to be a storyteller who documented a time that will never exist again. The interior of the 102 sets about to recreate this magical mid-century time with iconic furniture pieces and references to the ultra chic playground known as Palm Beach.
White sandy beaches, tranquil water and cool blue skies, with punches of tropical brights set the tone for the colour scheme. Volumes of crisp pressed cottons, bleached wood, distressed floors and classic cool linen are used to deftly blend the texture of the beachfront with the changing light using natural materials such as stone and wood.
The transporting serenity, natural beauty and cool composure of the cruising lifestyle is captured with the design of the 102 Sanlorenzo richly comprised furnishings and luxurious details the pale palette references the natural beauty surrounding a modern and serene interpretation of life on the sea. Once again, Marty Lowe uses her mantra "deliberately casual "to achieve this overall ambiance in the 102.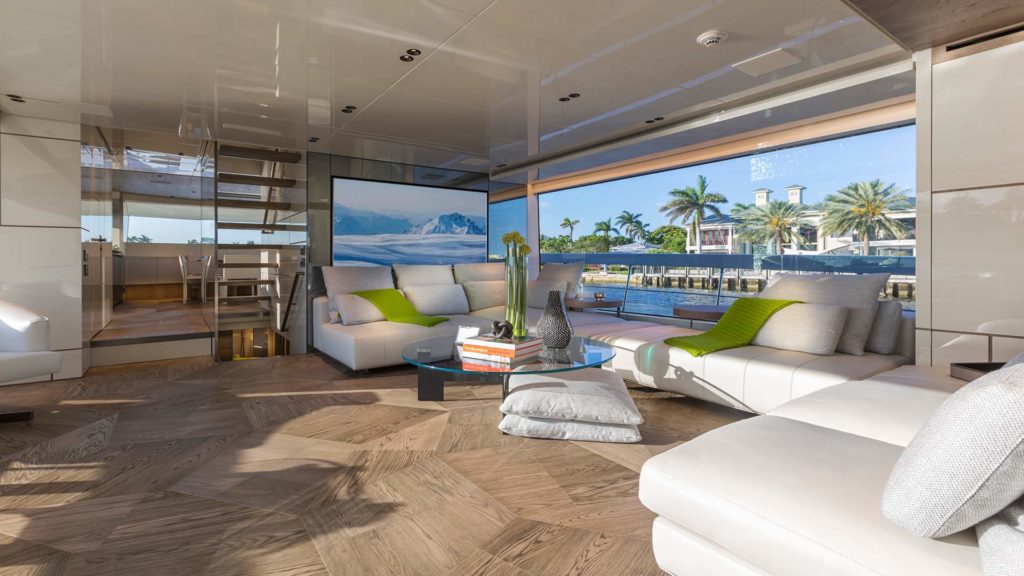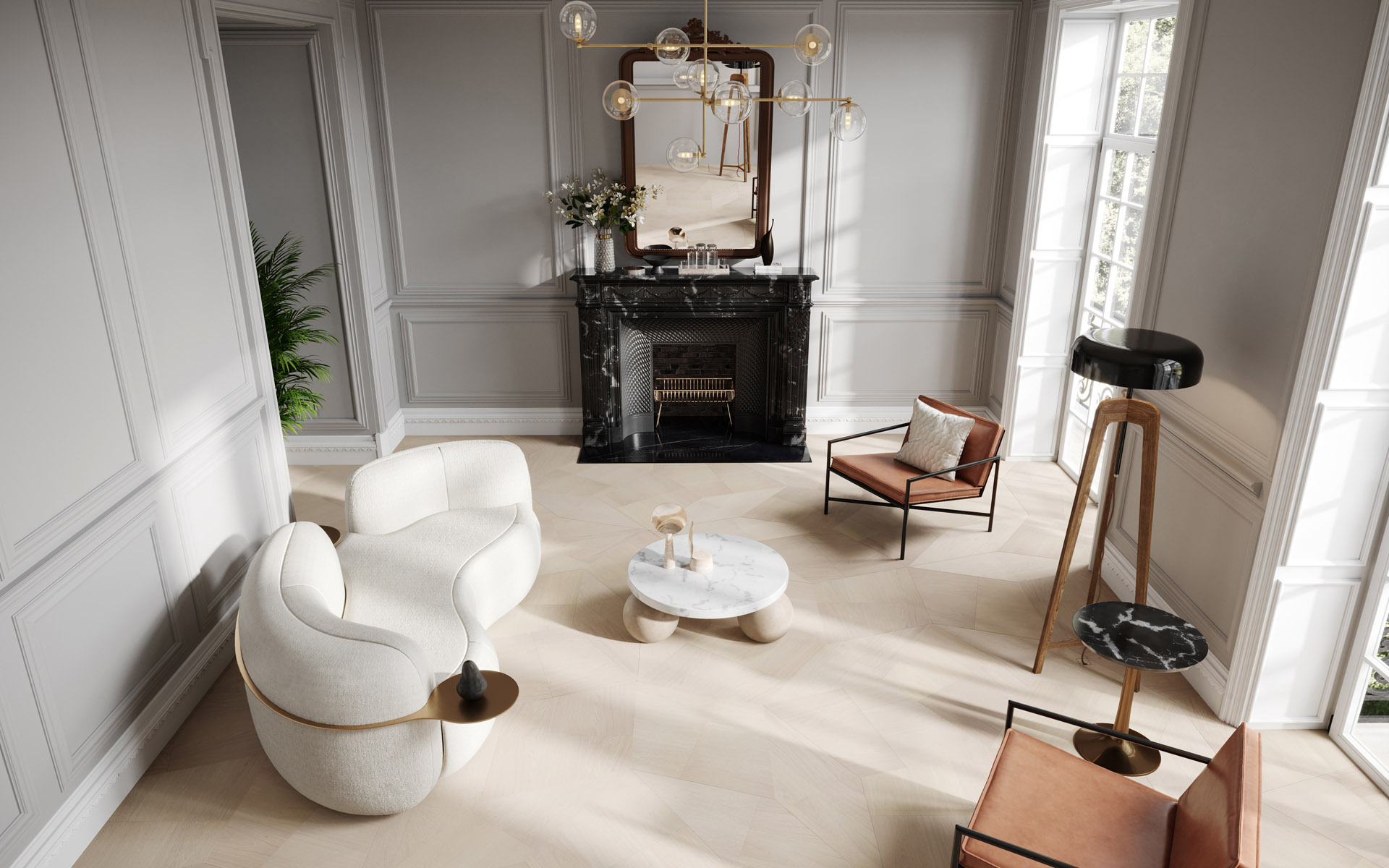 slide