Hotel Ritz Carlton – Amman
Location: Amman – Jordan
Product:
Special Contract collection
Collection: Classica, Atelier, Natural Genius
Architects: Wimberly interiors
Year: 2022
Recently opened, The Ritz-Carlton Residences, Amman- a crystallization of style and class – is taking the world of hospitality by storm, adding a new design feature to the city's architectural scene and urban skyline. Standing tall, bold and magnificent, the latest addition to Amman's vibrant and throbbing hearth is destined to be the most iconic fixture in the capital.
Entering the lobby of The Residences instantly evokes the sense of classical perfection, magnificence, and simplicity. Formal and sophisticated, yet relaxing and welcoming, the lobby boasts an abundance of natural light and genuine European white marble floors with intricate patterns that reflect a contrast of color and tone, as well as elegantly garnished brass separators. Neutral surfaces at the lobby are enveloped by bespoke modern fixtures and furniture, most striking of which are the classic crystal chandeliers illuminating the reception.
Listone Giordano interpreted the innovative spirit of the project by offering a series of wooden surfaces, each customized to best meet the needs and the overall vision of the designers on the one hand and the client on the other. A selection that involves the interweaving hexagonal modules wood floor alongside with Michelangelo, Atelier and Slide Natural Genius collections. Wood, the true ambassador of nature and human genius, co-star in this eclectic and international style as it stems as the new model of hospitality.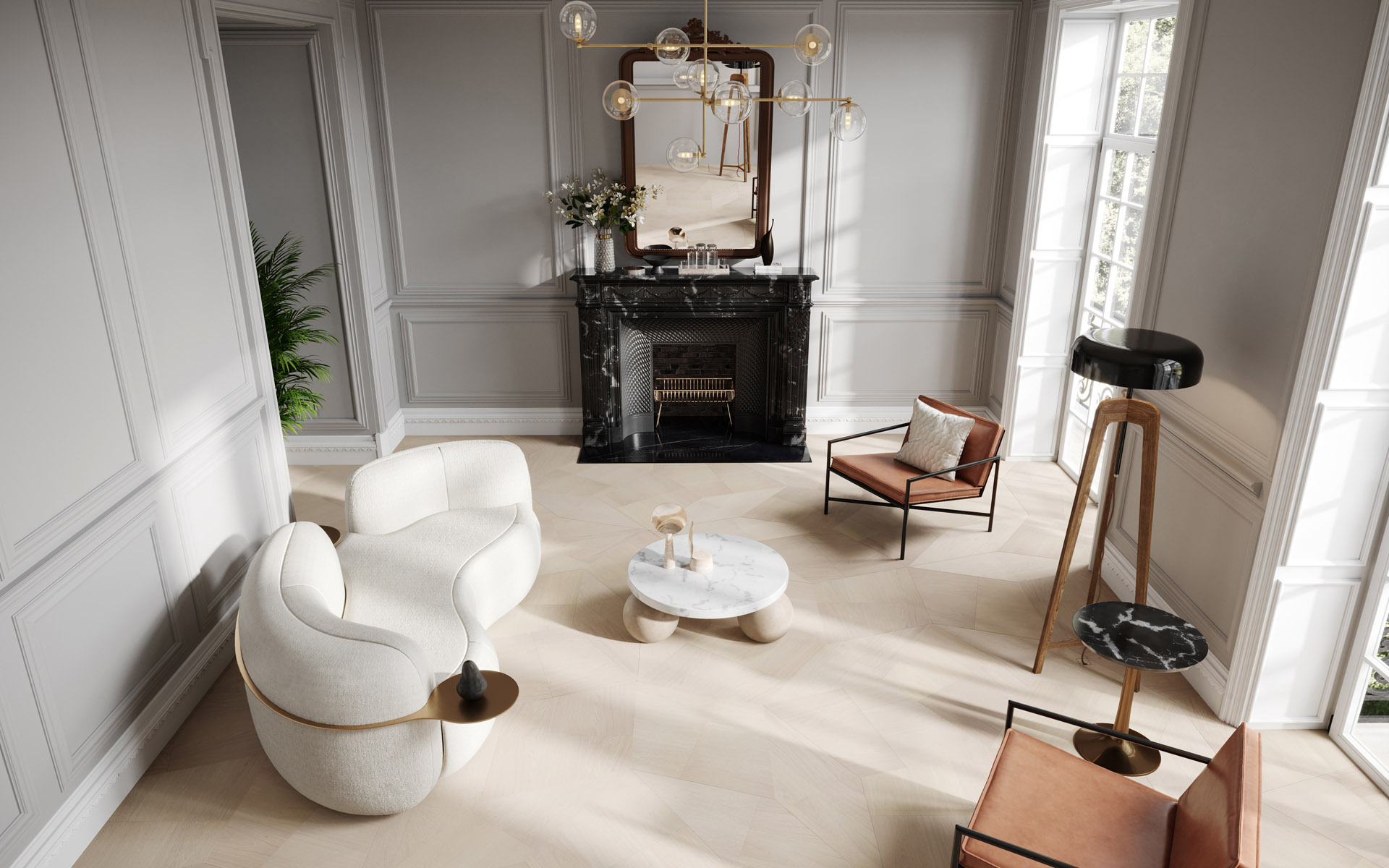 slide