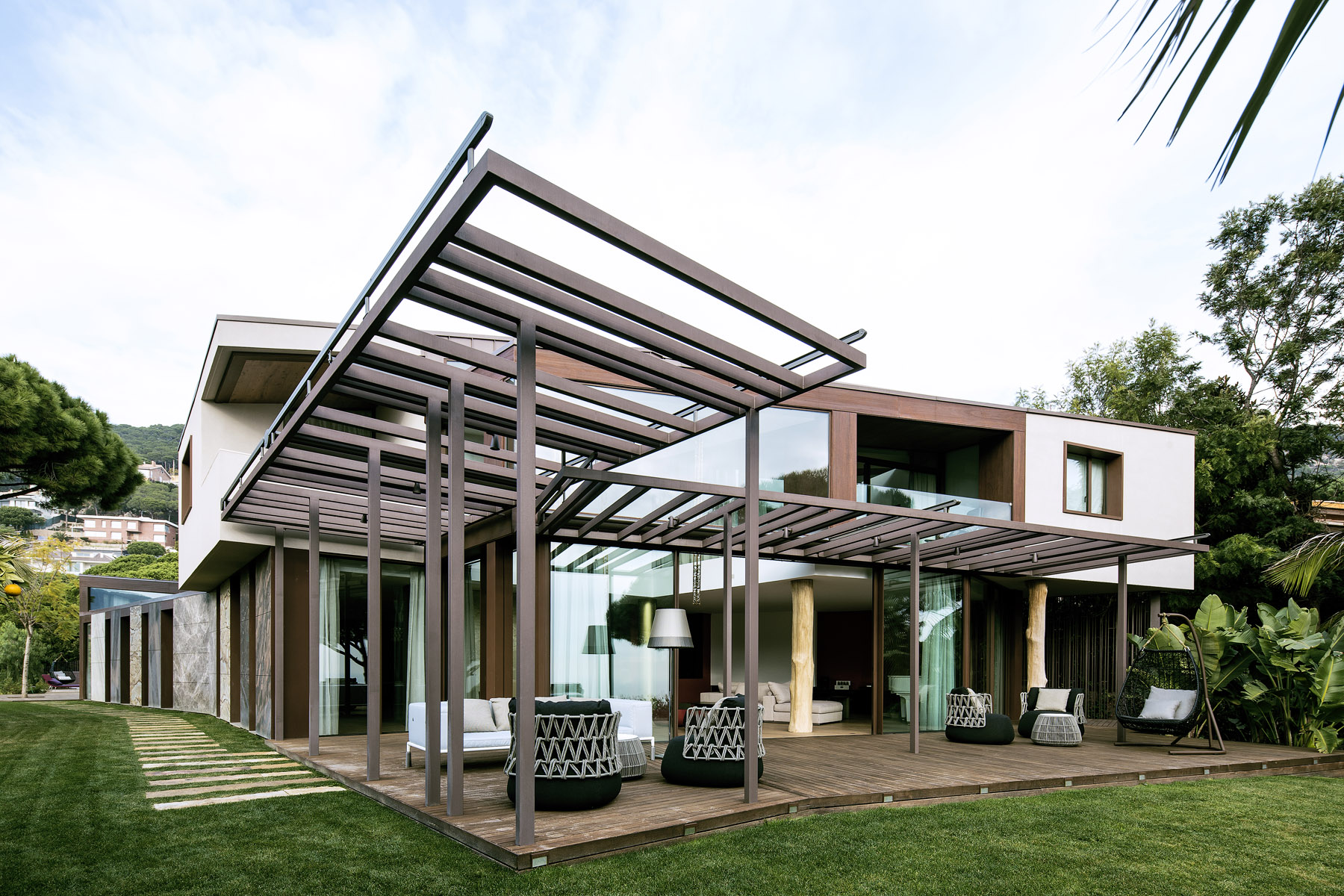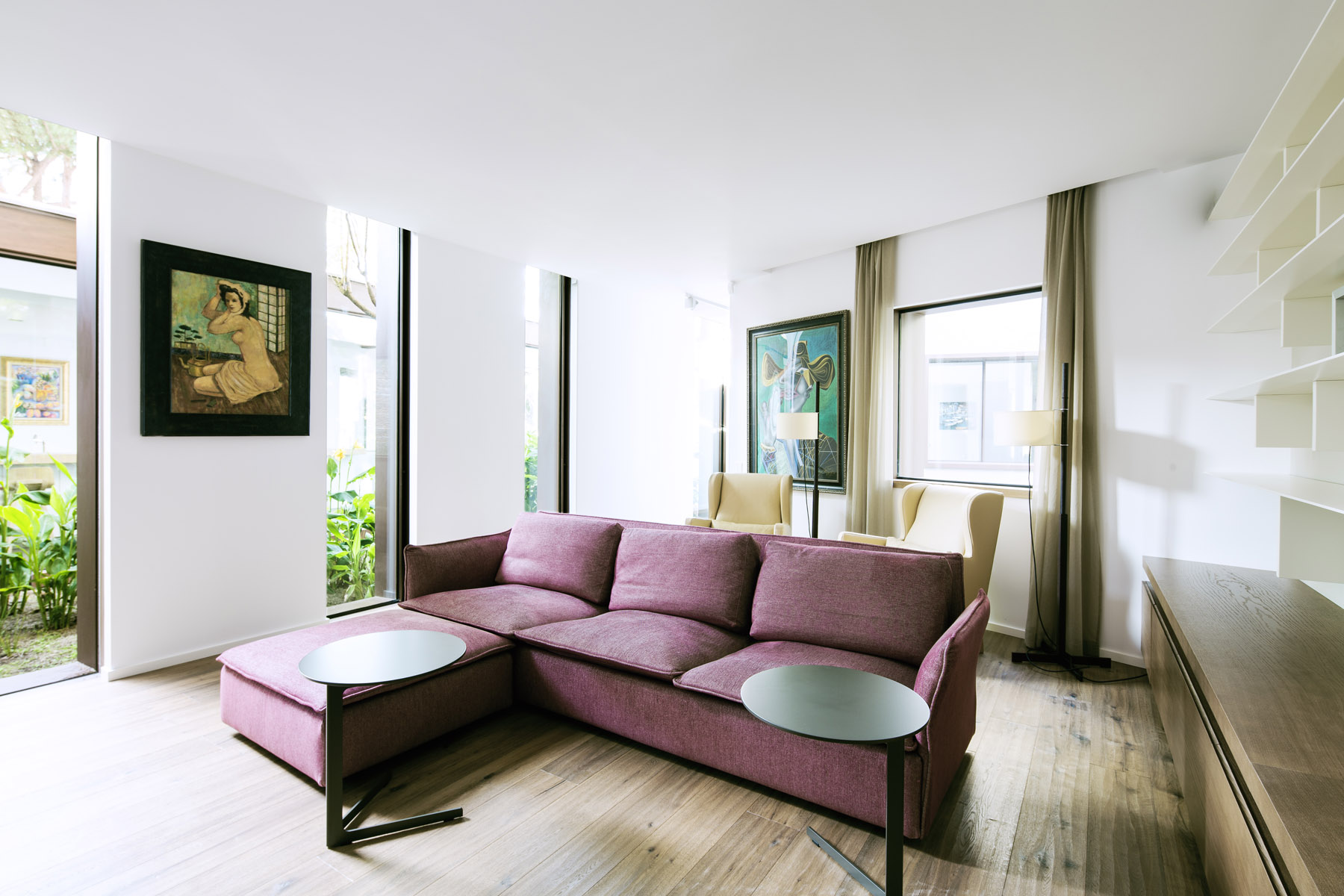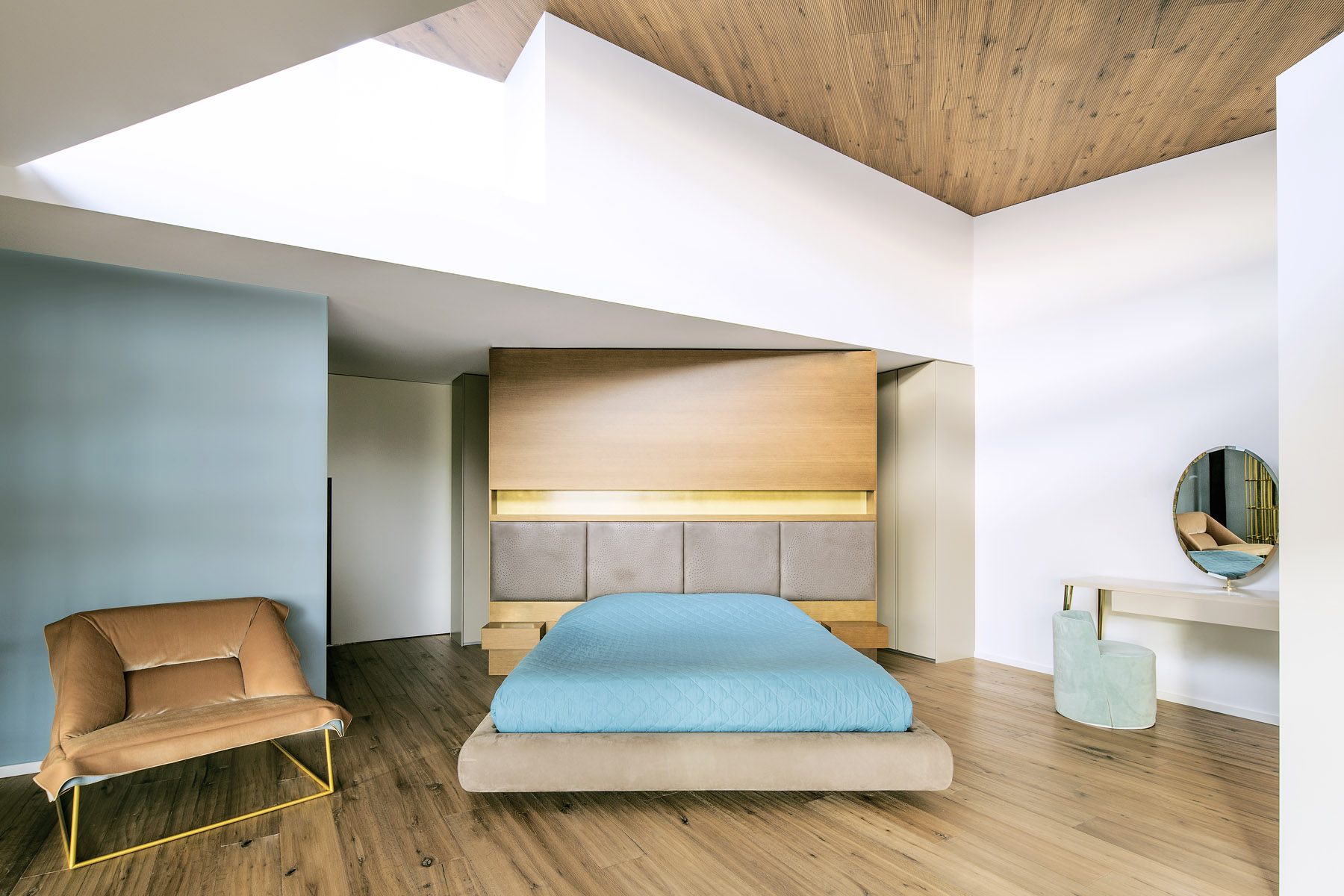 Location: Cabrils – Spain
Product:
Slide Tortora | Réserve Traccia | Ash Decking
Collection: Natural Genius | Atelier | Outdoor
Architects: Enrica Mosciaro
Year: 2021
Partner: Interni Barcelona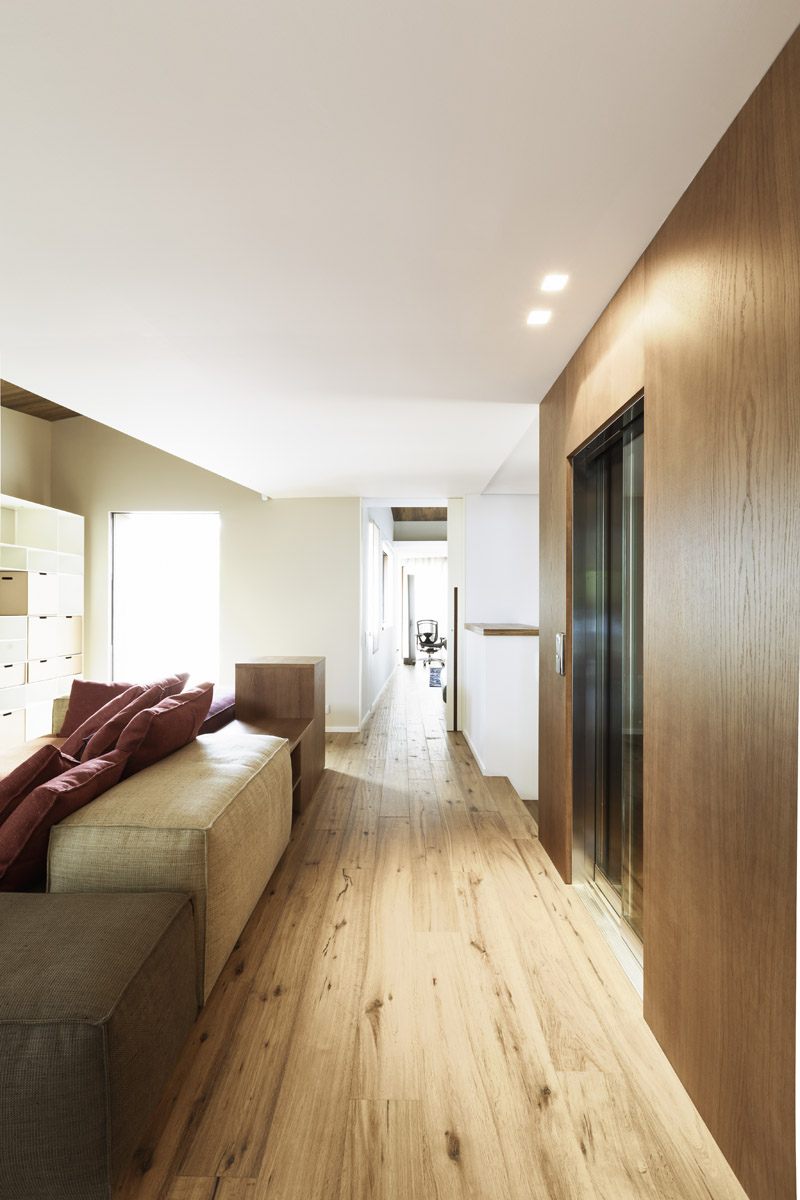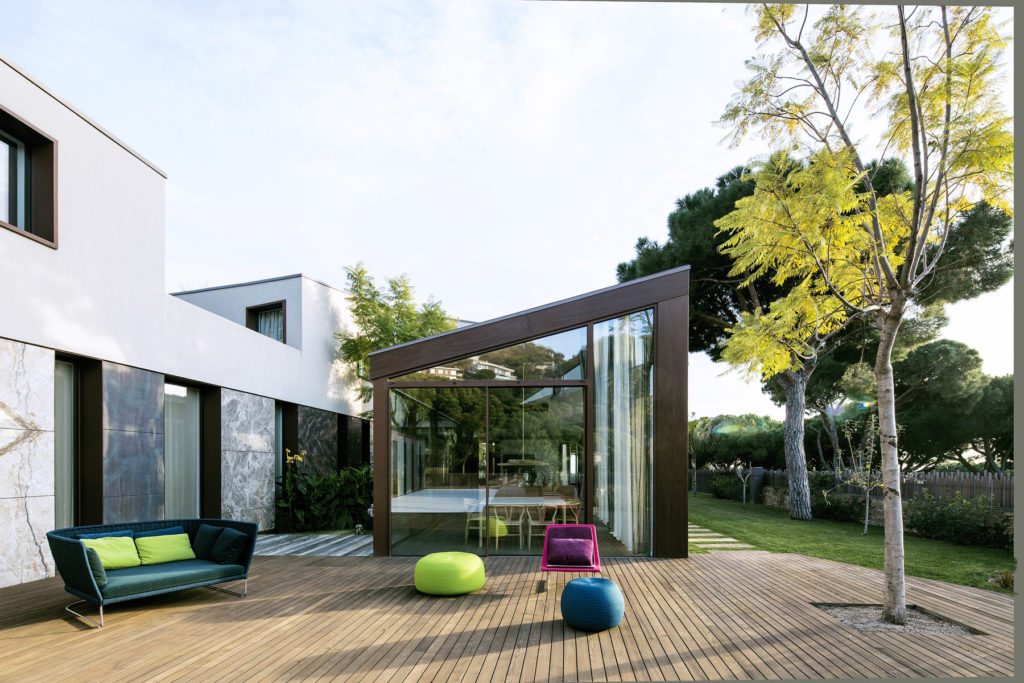 NATURE PROTAGONIST OF THIS BUCOLIC PROJECT IN CABRILS

Designed by architect Enrica Mosciaro, it blends exteriors and interiors in an original way, blending uniquely with the landscape. Wood inside and out creates a synthesis of architectural landscape and natural habitat. The result is a fascinating private home in Cabrils designed by architect Enrica Mosciaro.
Listone Giordano wood flooring dresses different living spaces in the home.
The Traccia Atelier Reserve collection in Oak was chosen for the interior, following the connecting element of the staircase and then rising to the wall and ceiling coverings. A furnishing surface that tells an ancient and personal story that looks to the future, harmonising spaces with contemporary settings and styles. This enabled to achieve a harmonious ideal between the woodland setting in which the residence is immersed and the floor it houses.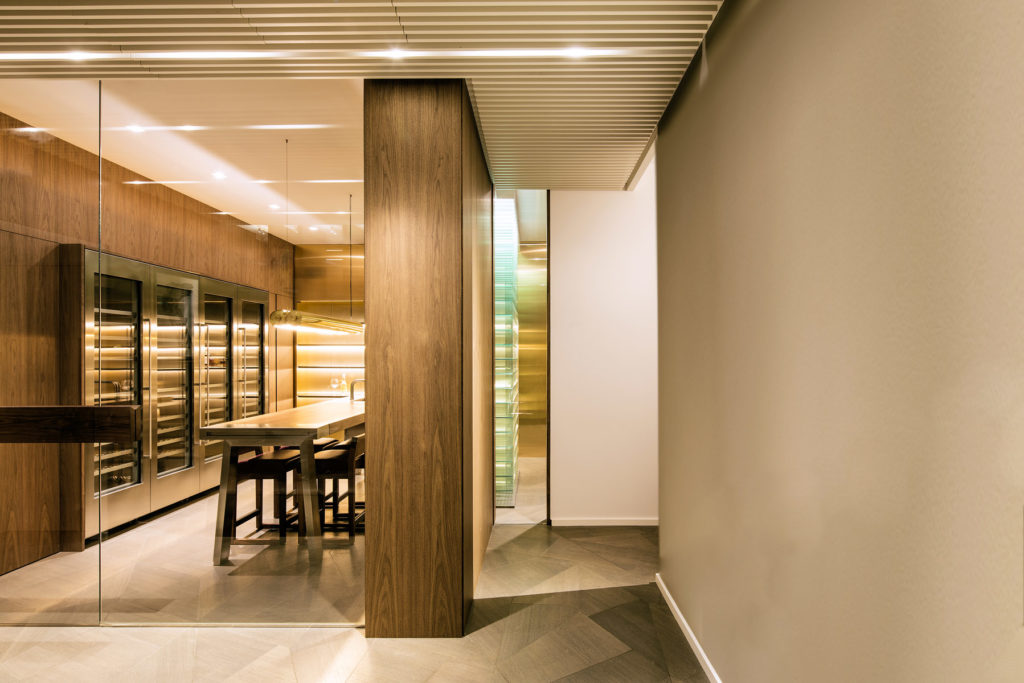 The project envisages an annex with a playful-recreational function, with youthful and dynamic characteristics emphasised by the irregular shapes of Slide in Tortora finish. The system designed by Daniele Lago breaks the paradigms of traditional wooden flooring; a decisive design sign that introduces geometric elements, amusing interplays between trapezoidal shapes, which perfectly adheres to the personality of the space.
The outdoor space becomes a natural stage for the heat-treated ash decking with Outnature finish (air-dried natural oil-based, characterised by high protection and ease of maintenance).
A perfectly balanced architectural project, technically coordinated by Interni Barcelona.
The Italian brand, among the world leaders in the high-end parquet sector, testifies to its long-standing commitment to environmental sustainability and careful, certified forest management.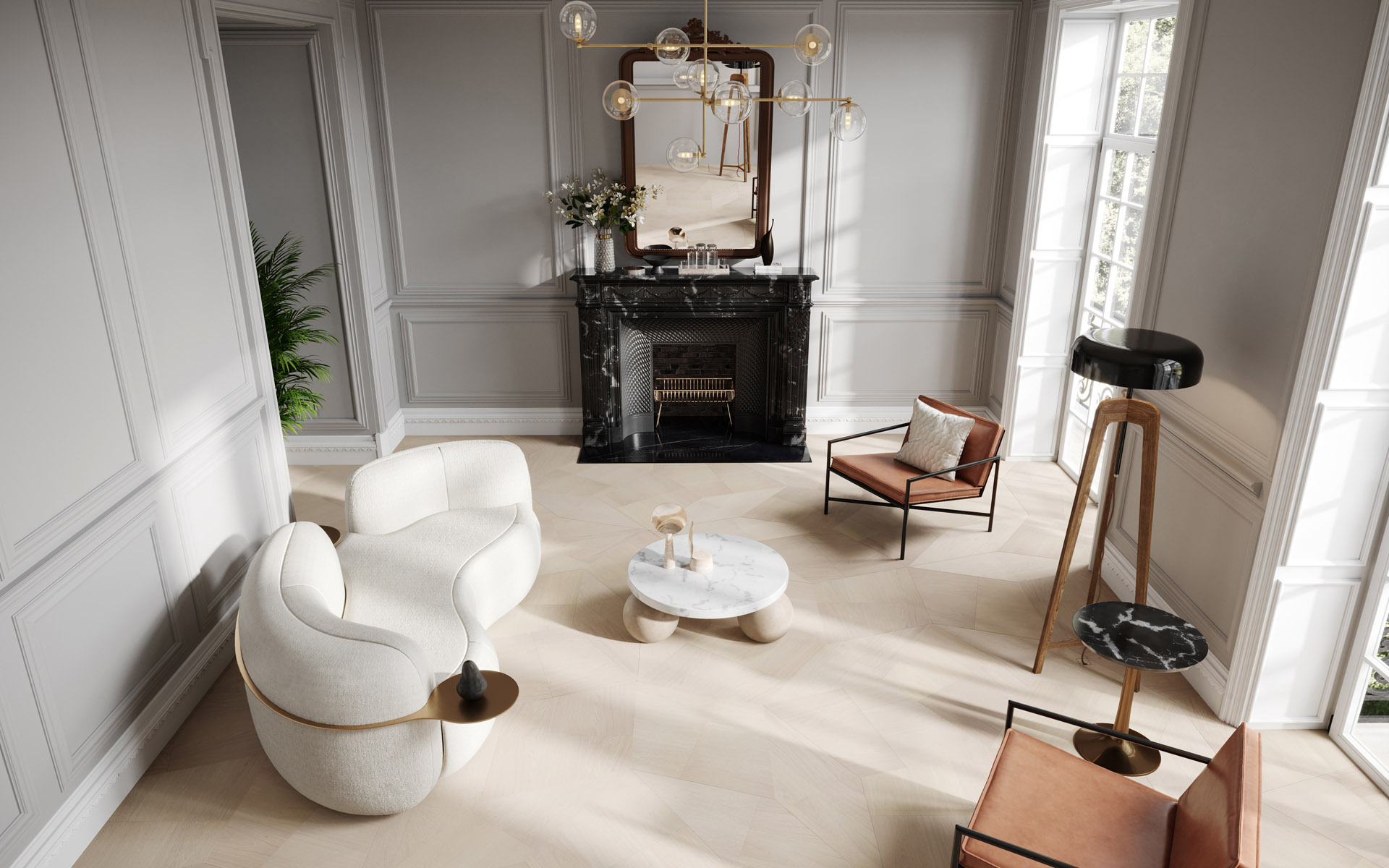 slide