Straight curve home project
Location: Rome,Italy
Product:
Michelangelo Oak Cashmere
Collection: Classica
Architects: Filippo Bombace
Year: 2022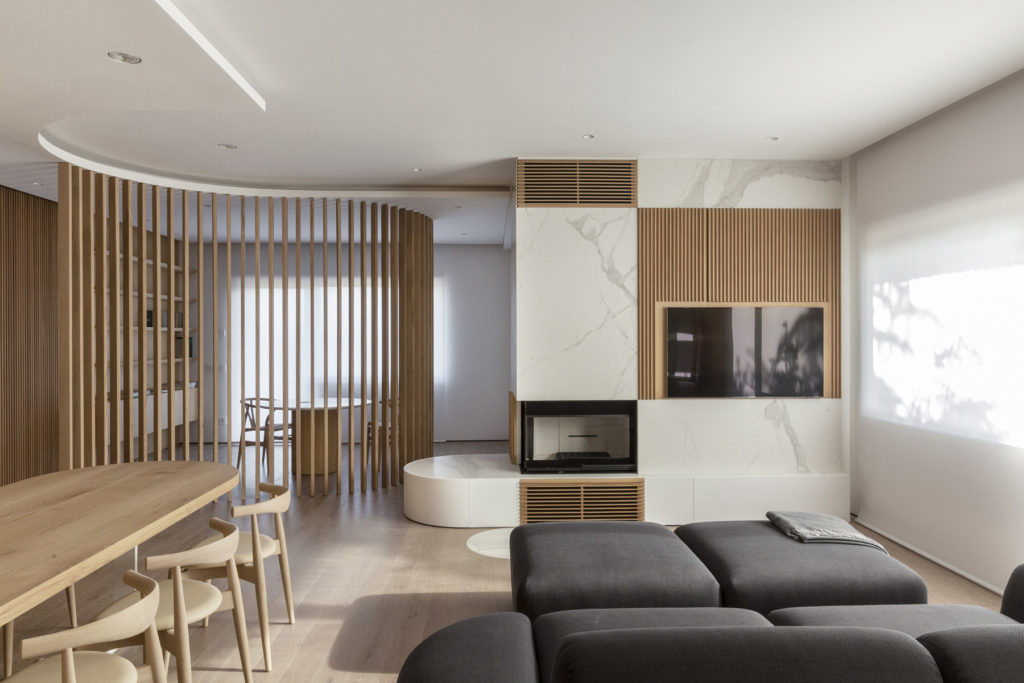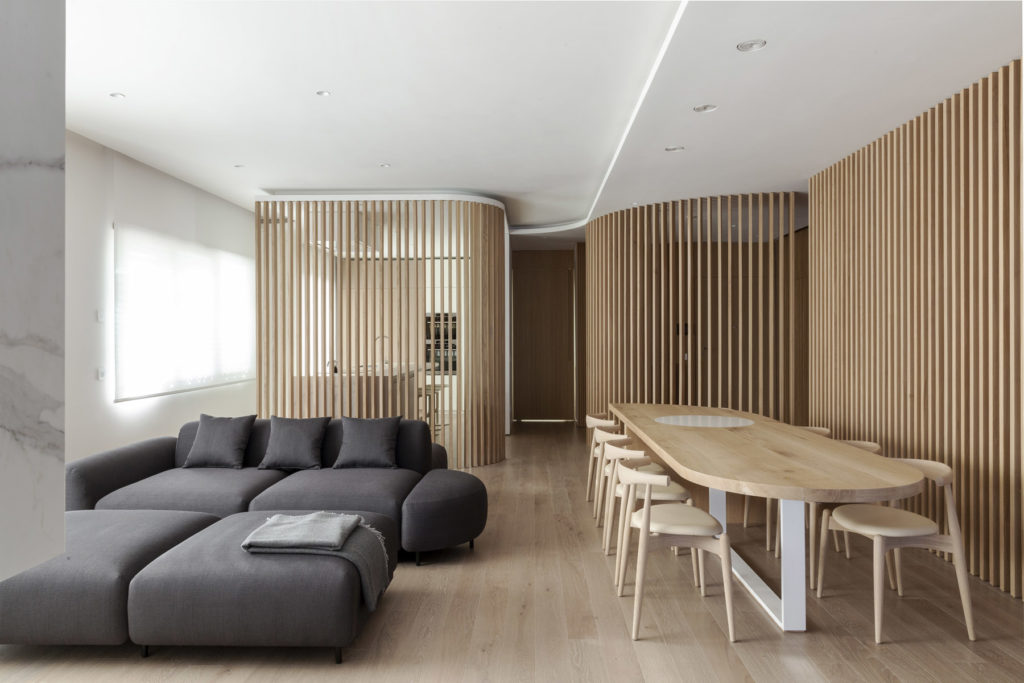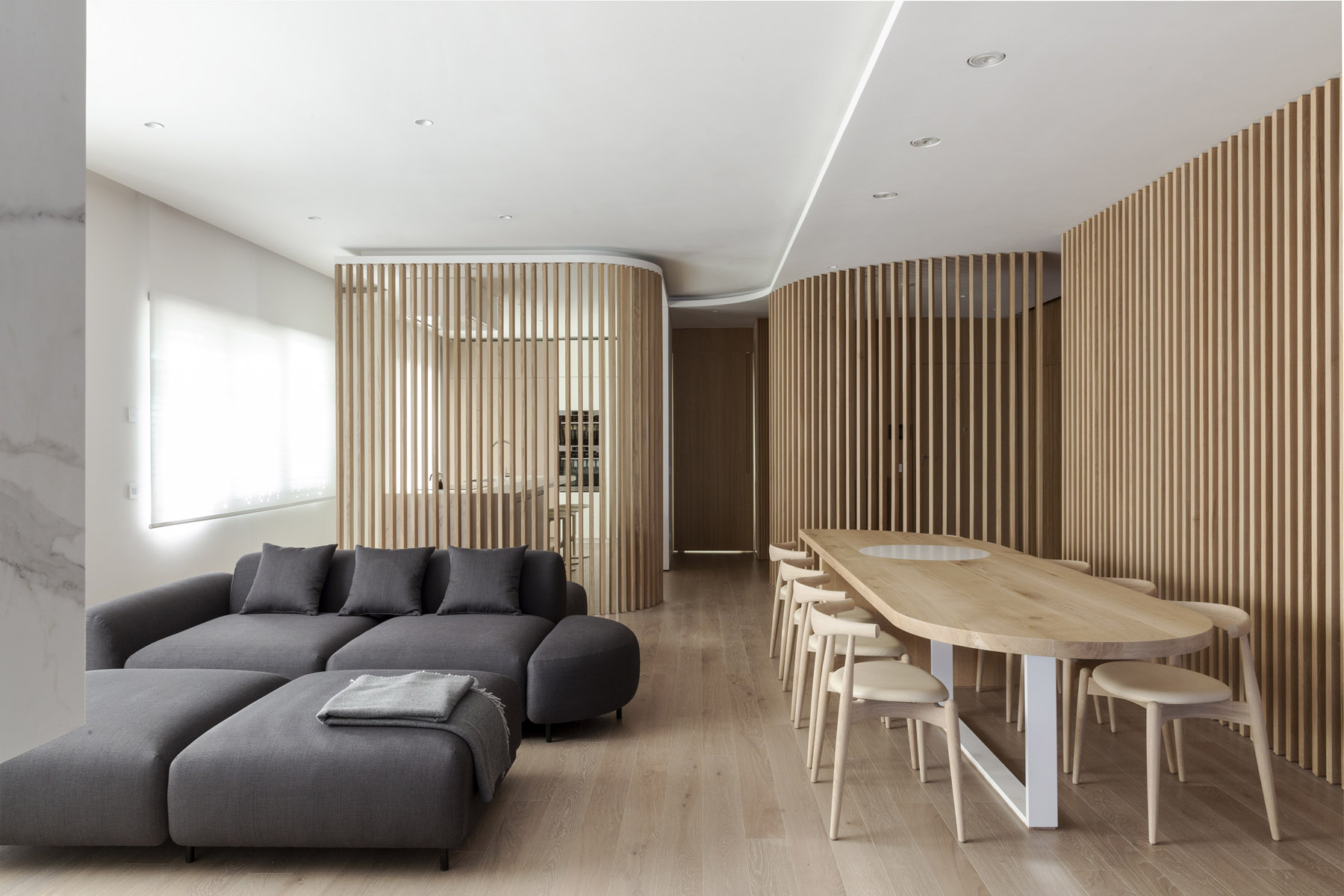 A straight-curved house defies geometry
A residential building typical of the 1970s – marked by appreciable decorative flair in the facade – houses architect Filippo Bombace's renovation project. An airy apartment located in a quiet residential area of the capital, it has been entirely remodeled to provide a new housing solution for a couple with children. The interior design project cannot fail to take inspiration from, and intertwine with, the terraces' wavy lines, which are such a feature of the building's dynamic exterior.
This Studio Bombace project focuses on sensitive, integrated refurbishment to make it a 21st century dwelling in tune with the most recent building regulations. Geometry is the design's watchword with a simple, albeit effective, sequence of straight lines, a semicircle and a quarter circle being the cornerstone of the work, with interior walls and all other decor elements designed to be coherent with its external spaces.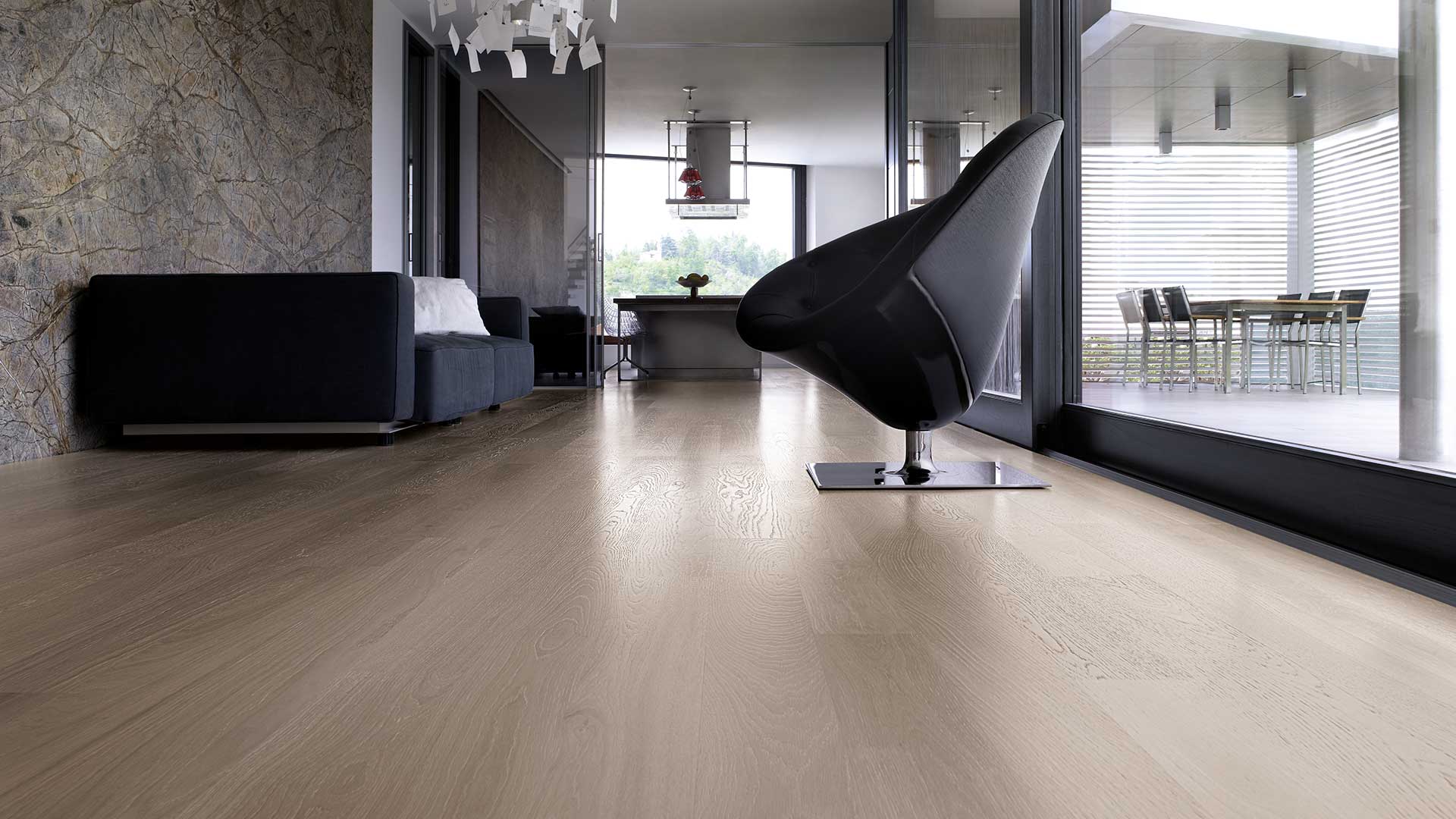 Oak michelangelo