Studio One17, an office in the English countryside
Location: Yorkshire – UK
Product:
Oak Heritage Traccia Civita 1695 – herringbone 55
Collection: Atelier
Architects: One17 studio
Year: 2022
Studio One17 An office/garden in the English countryside
This modern architecture houses a home office with a fresh and cosy style, designed by architecture and interior design Studio One17.  An extension built in basic materials such as typical brick and lots of oak inside, it is the perfect complement to the existing residential building and gardens.
The interiors are furnished with oak furniture with a deliberately 'burned' look; the kitchen and other interior finishes are made of extremely natural oak, giving the furniture surfaces a reminiscence of an Alpine chalet. 
The parquet draws a herringbone pattern – of limited width – with a warm, textured finish in Civita Oak. One17 offers its customers a complete turnkey service, from design sketch to realisation, supporting customers in all the various steps and in understanding the advantages of spaces designed by expert hands. A firm that aims at a clientele with whom they share the same values of design and quality of their chosen products.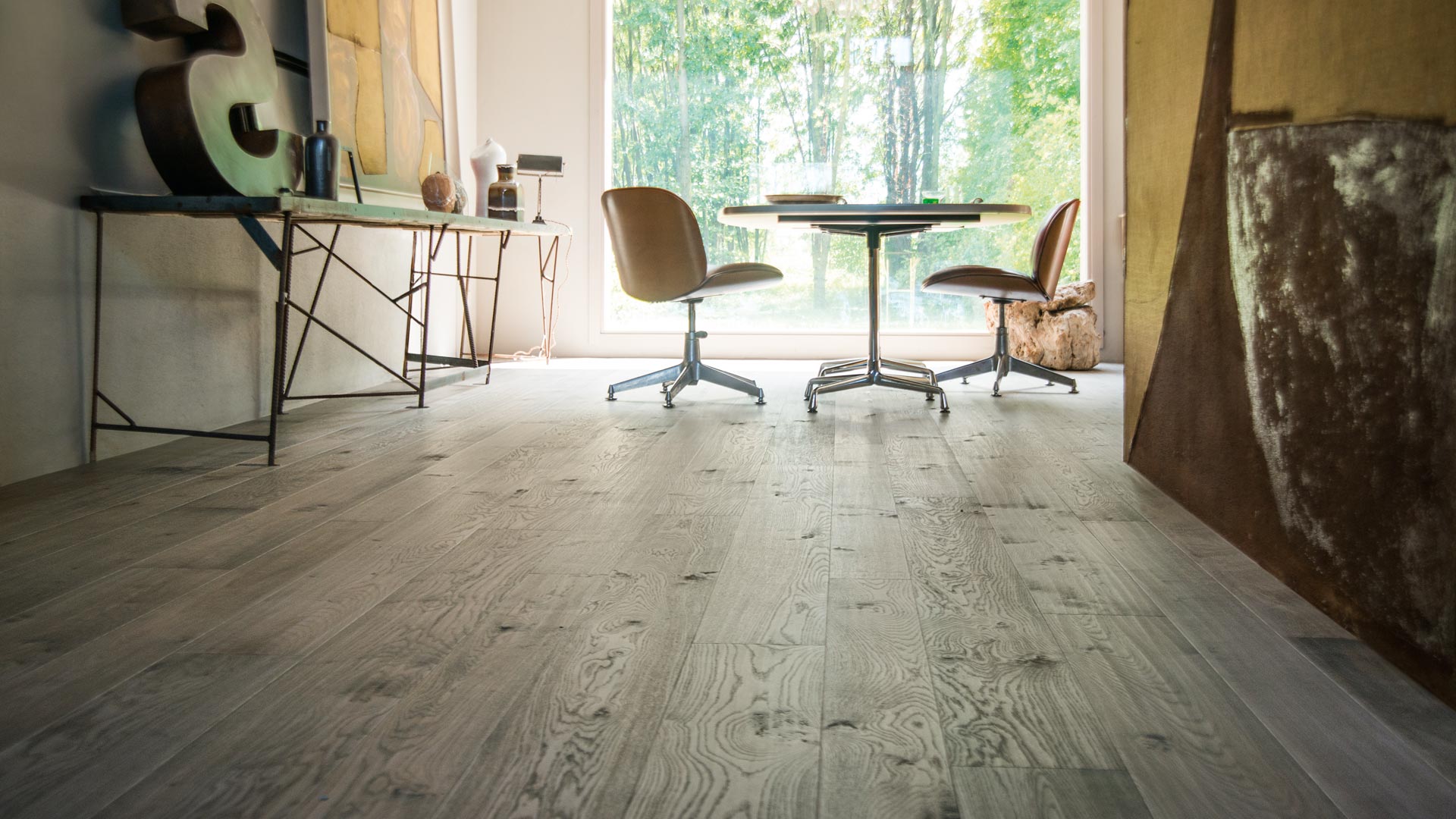 heritage traccia