Location: Biella, Italy
Product:
Désir Oak Civita
Collection: Atelier
Architects: Federico Delrosso
Year: 2022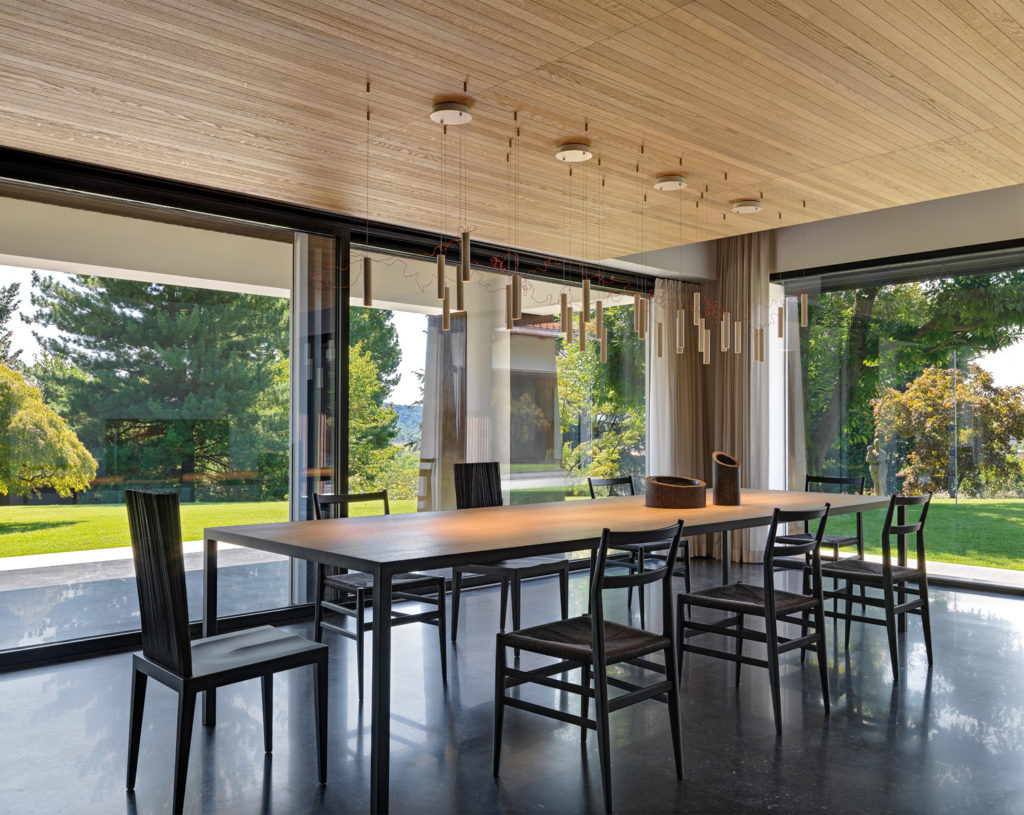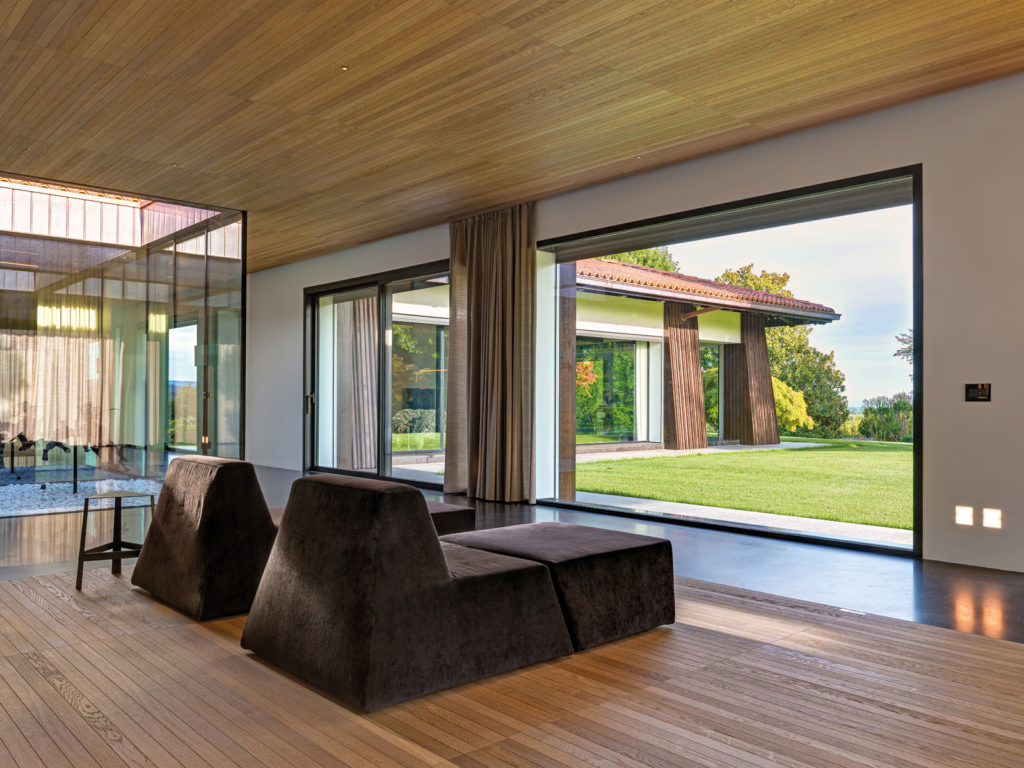 Villa Alce: the renovation project by Federico Delrosso

The area surrounding Biella, in the north of Italy, is a treasure chest to be discovered: it crosses the plain with its rice paddies and goes all the way to the Alpine area. A place characterised by medieval villages and unexpected castles.
It is the sinuous lines of the Biella hills in Piedmont that embrace the new architectural design of Villa Alce, a modern building over half a century old, originally designed by architect Boffa Ballaran.
This single-family villa belonging to a local entrepreneur is immersed in a 10,000 square metre park. A green oasis with sports and recreational facilities that can be used by the family and their guests, including a tennis court and a swimming pool.
Within the architectural volume, two primary materials chase each other and converse: the "petit granit" stone for the floors of the living areas (inside in a polished version, outside in a sandblasted version) and Oak wood flooring for the sleeping and wellness areas, as well as all the horizontal ceilings. Natural metal is the other essence that defines the staircase and some areas of the articulated furniture system.
The use of the Désir Civita Oak surface plays a central role: it is no longer a simple wooden floor, but becomes a ceiling and wall covering.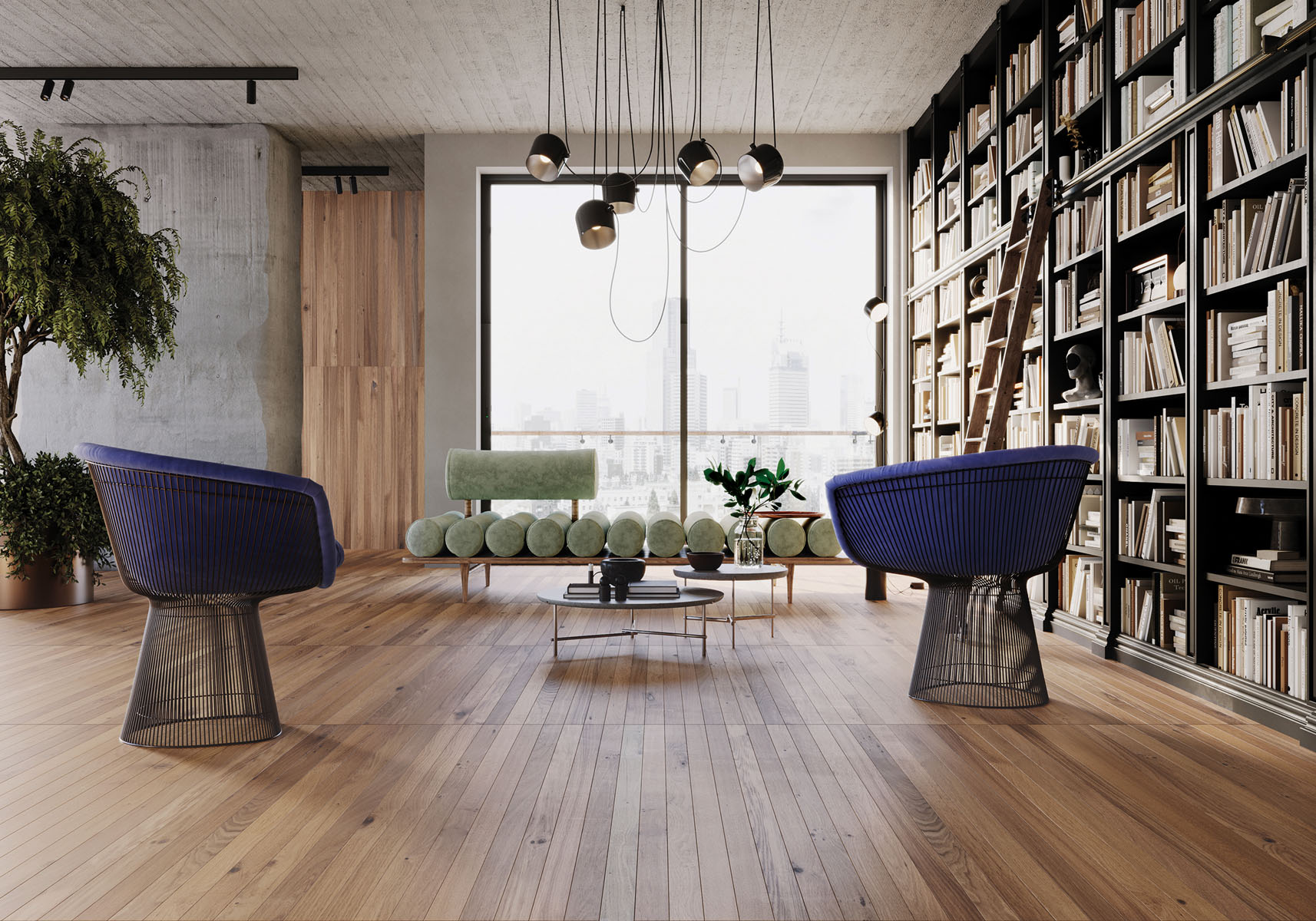 désir