Location: Tel Aviv – Israele
Product:
Medoc Oak Bagno Vignoni 1262
Collection: Natural Genius
Architects: Anderman Architects
Year: 2018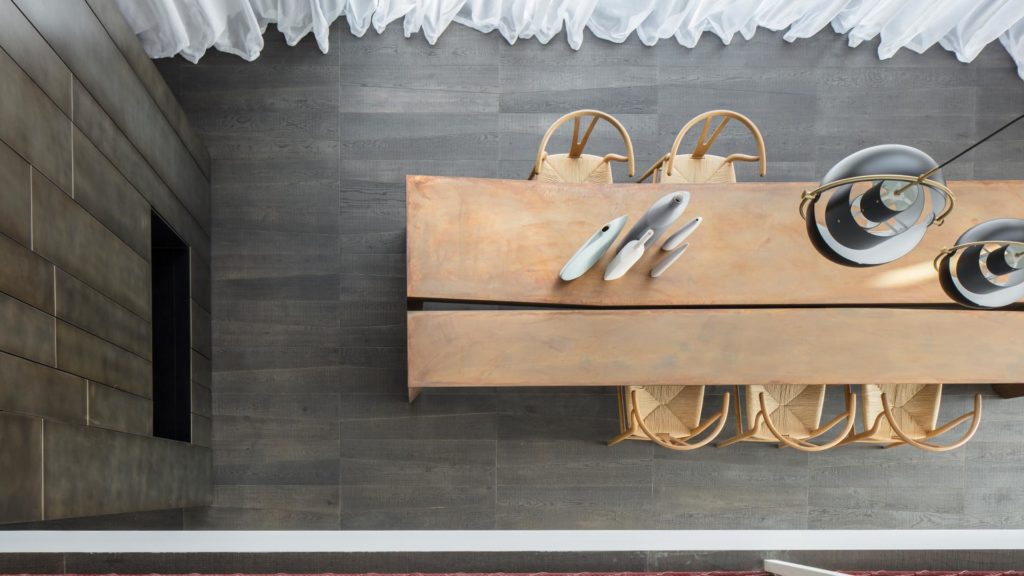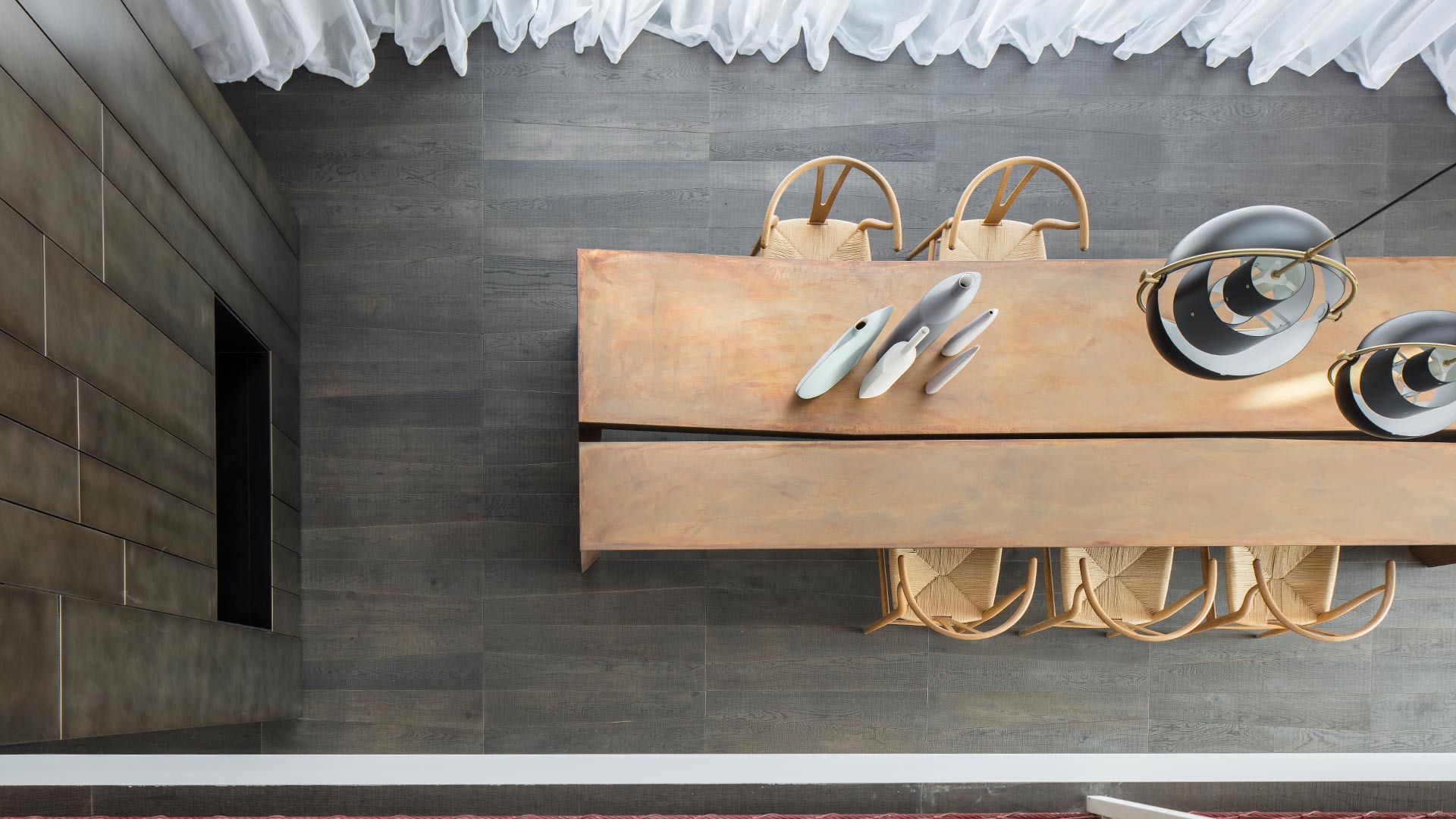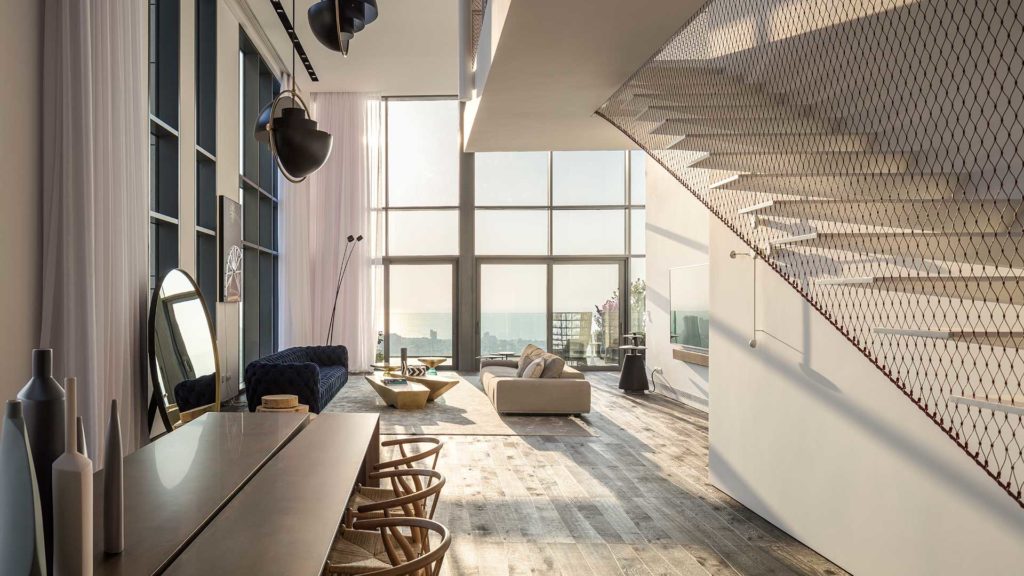 MEDOC pulp and aesthetic

This residential project in Tel Aviv celebrates the Medoc wood floor, ten years since its first release.
The distinctive feature of Medoc is the original trapezoidal shape that recalls the tapered shape of a tree trunk "like that of the old planks when the boards were not squared so as not to needlessly waste wood."
The unique treatment with the traditional sawn surface creates a fascinating play of light and natural sensations.
Overhead, at the point where the building and the sky meet, things have their own way. There are 3 floors, furniture, a pool and more, but mainly, there is light. A different light. It is the sunlight that wraps the apartment, sending direct sunlight inside. No mediation, no shadows. That's the way it works when you are at the edge of the building. Apartment and sky dissolving into each other.

This glamorous sunlight has even better moments. There are sunsets and sunrises, and those minutes before and after these magical moments. Moments when the entire space glows. Glows not only because of the orange sky outside, but due to the reflections of the metal surfaces indoors. Brass sheets wrap walls and other objects. Always ready to absorb sunlight, break it, soften, and redesign it into shades of gold and rust and reflect it all over the apartment.
Courtesy of Anderman Architects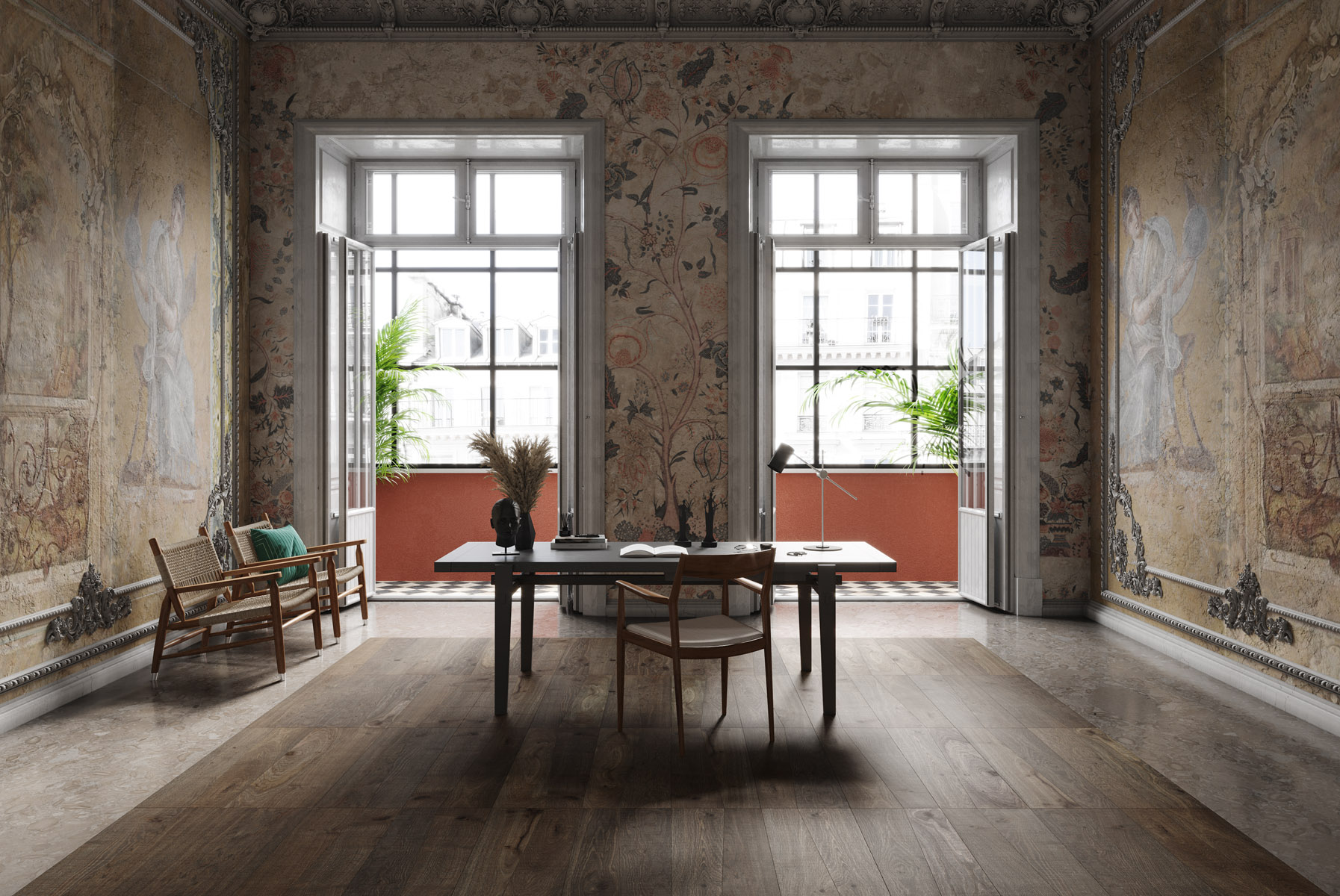 medoc