Location: Miami Beach
Product:
Slide Tortora
Collection: Natural Genius
Year: 2020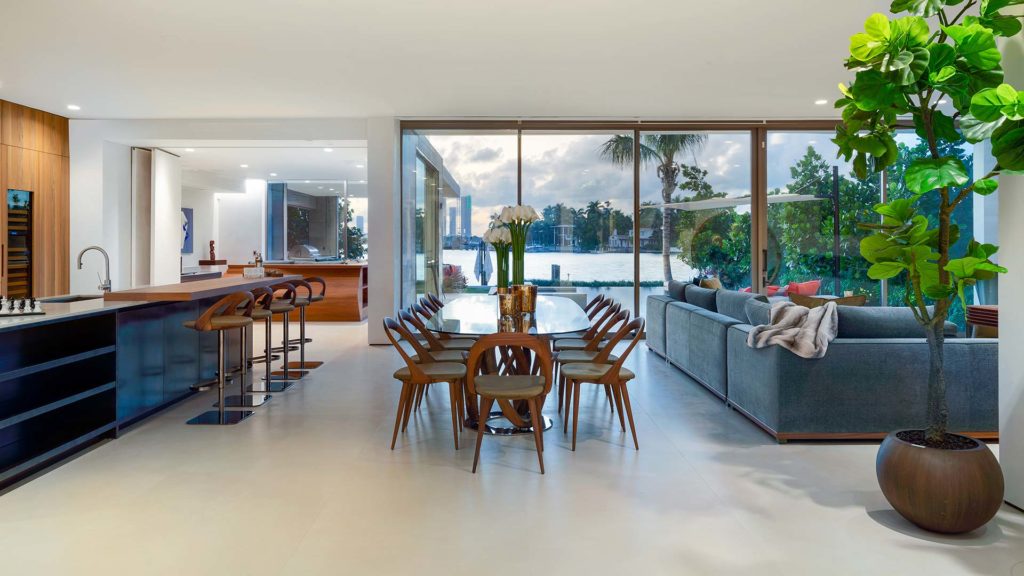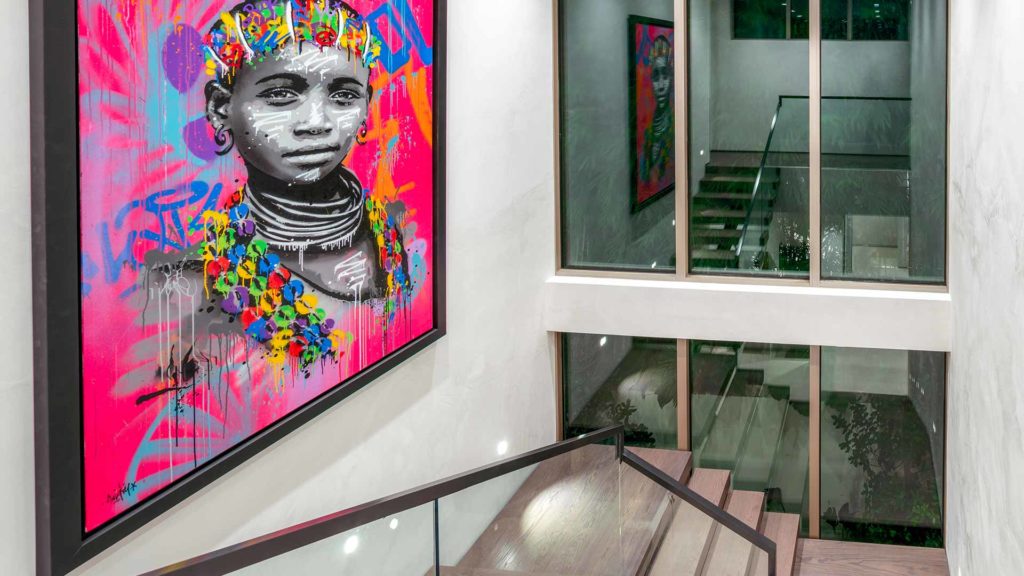 SLIDE AND VILLA TYRA: A ROMANCE IN THE VENETIAN ISLANDS.
Who has not looked back for a view of the Venetian Island when driving along the bridges between Downtown and South Beach? This group of artificial islands, built at the beginning of the 20th century is like a magnet with its unique waterfront and the many villas hidden in very colourful and flourishing vegetation.
Although the Venetian Islands may not be as glamorous as Star Island or Fisher Island, they are definitely one of the most desirable places to live in Miami: they offer a high quality level of life in a very convenient location plus an amazing view of Downtown and the Bay of Biscayne.
Hidden there, popping up from all the roofs surrounded by fabulous secular trees, is Villa Tyre, a stunning brand new designer home of around 5.500 sqft listed for rent at 75,000USD/month.
Built in 1937 and remodelled in 1987, the villa now has five Bedrooms, six Bathrooms, Eat-in Kitchen, Cinema, Steam Room, Hammam and, of course, automated smart-tech in every area. There are alsomany external features such as an oversized pool, hot tub, lounge, covered dining area, fire pit and an extended dock to enjoy endless sunsets over Miami's skyline.
A special mention for the Master Bedroom: this is a very wide-open space with a walk-in bathroom. It occupies the entire western corridor and boasts the best view of both Downtown and the Bay of Biscayne from the large glass sliding windows surrounded by very fine bronze frames.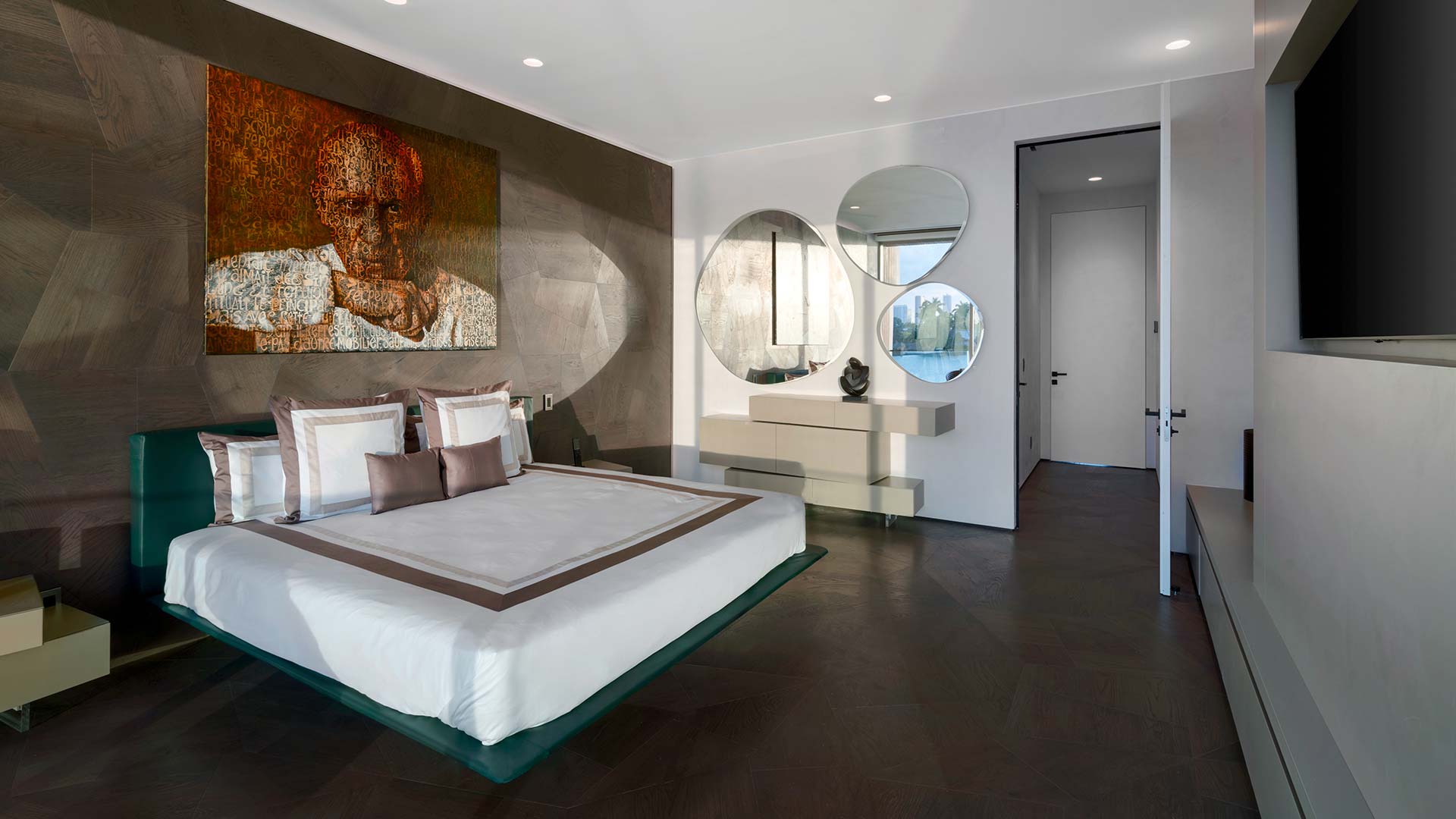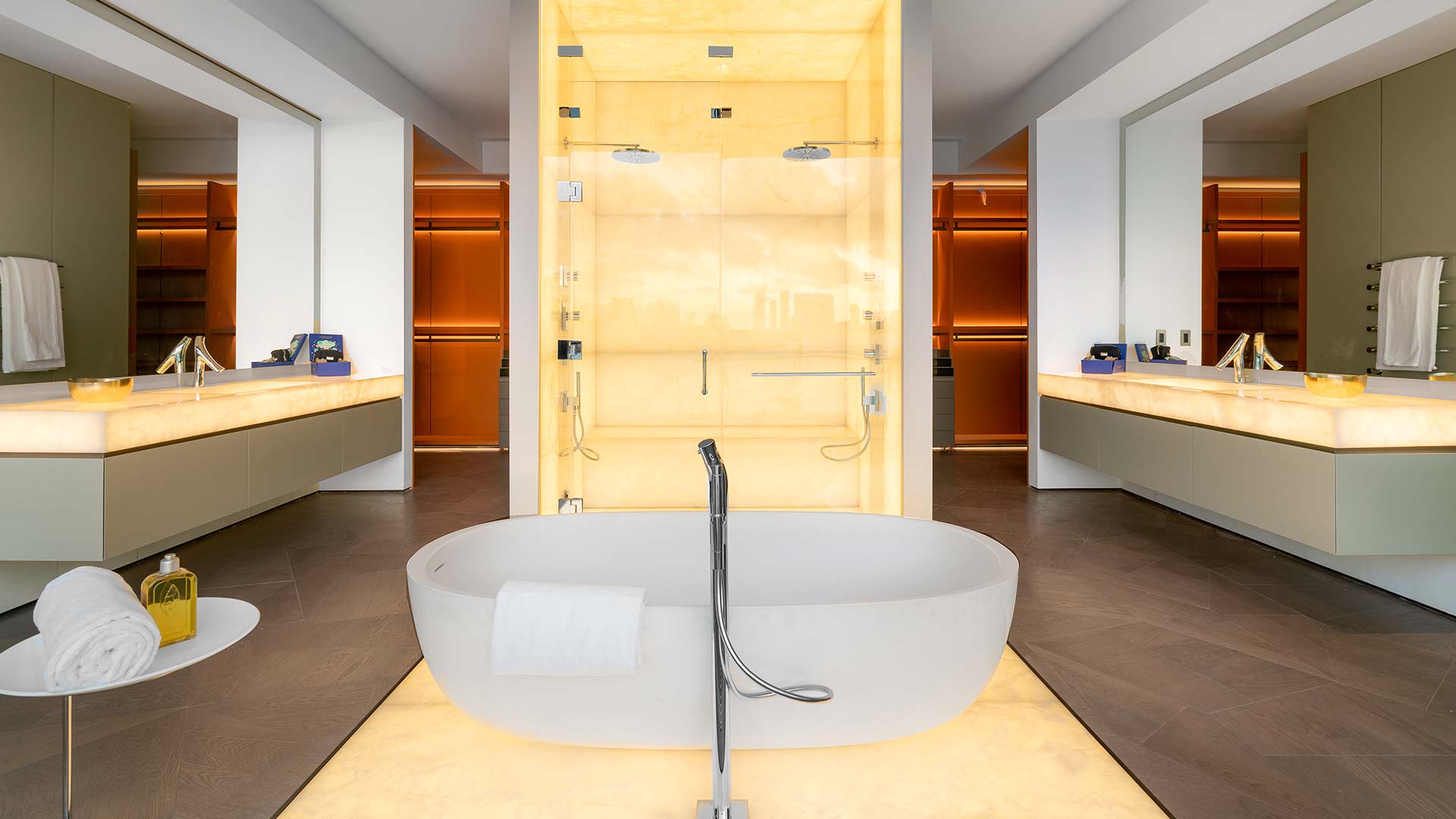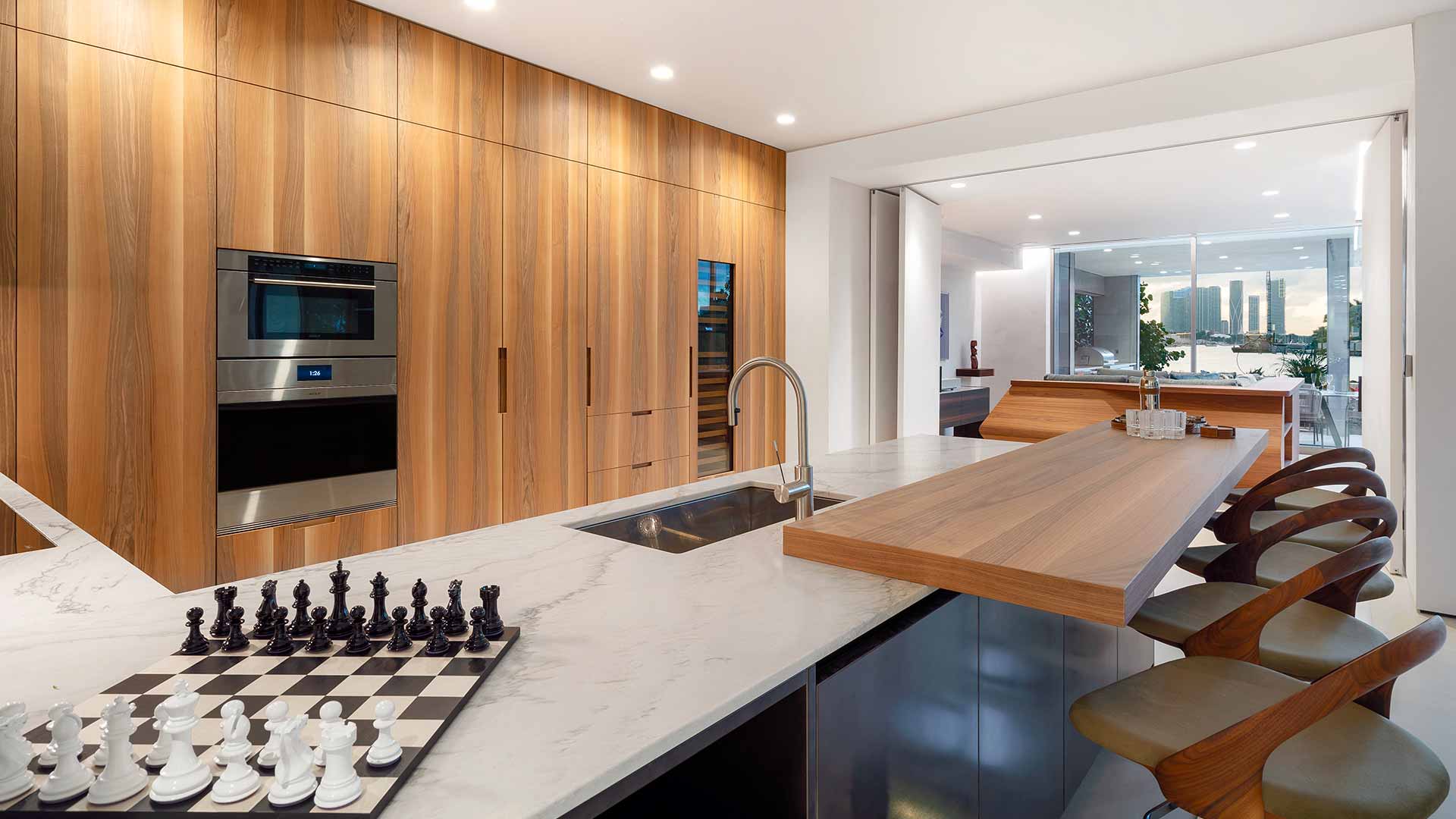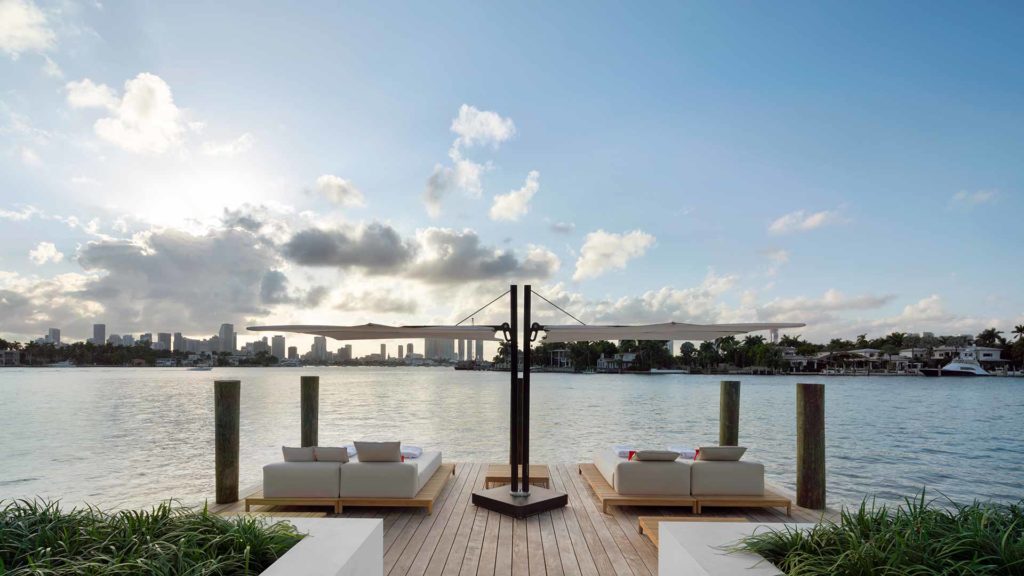 Here, in the Master Bedroom, one of the main features is Slide by Daniele Lago from the Listone Giordano Natural Genius collection.
The unique geometrical pattern in Tortora covers not only the floors of all the bedrooms but climbs with its shapes over the walls behind the headboards enhancing the continuity of the design with the flooring.
In the master bathroom Slide finds its noticeable position among Honey Onyx and custom made Hermes cabinets.
The endless and mutable pattern of Slide, never replicating, recalls the many lives of the site itself. It enhances the story of this charming location, which has been refurbished three times since 1937 and has just now found a new temporary shape..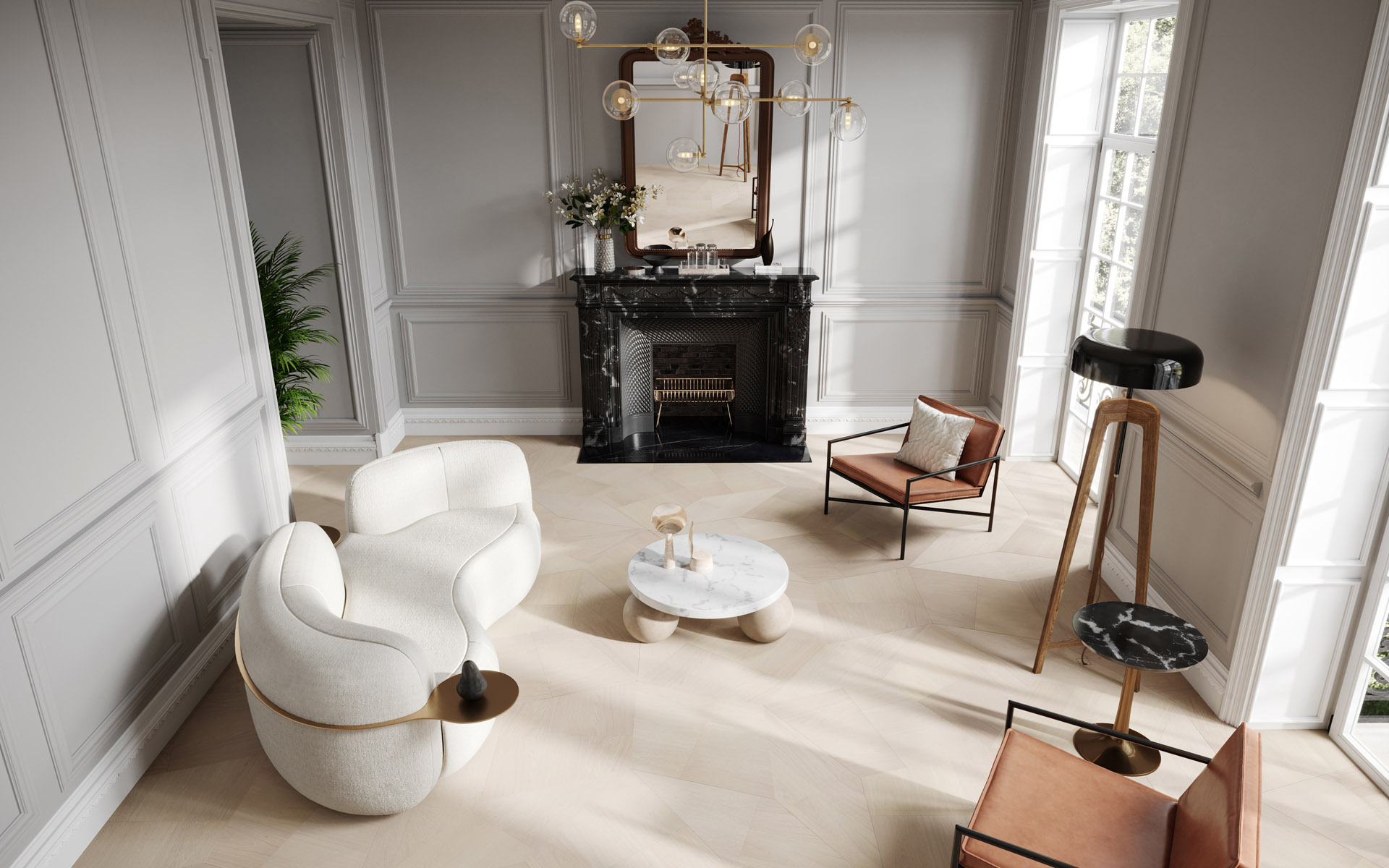 slide