Location: St. Aubin
Product:
Thermo-Treated Ash Decking – natural oil
Collection: Outdoor
Architects: Julie Piffaut
Year: 2022
Welcome to "Le Prosper" restaurant
The Château de St Aubin, located in the heart of the Côte de Beaune vineyard, has undergone a remarkable renovation.
The building houses both a guesthouse with some guest rooms and a well-stocked wine cellar and restaurant.
Our collection designed for outdoor spaces, in the thermo-treated Ash Decking version, was selected to imbue the restaurant terrace with nature.
Tastings, visits to the vineyard and cellars, walks along the Grands Crus route and exploration of the best terroirs and the resulting wines are just some of the attractions. Prosper Maufoux with the castle of Saint-Aubin offers the opportunity to share a unique experience.
Sharpen your taste buds and your curiosity, discover the oenological know-how of the Domaine de la Maison Prosper Maufoux, located in the Château de Saint-Aubin, and the secrets of its great wines.
A modern and sustainable concept of wine tourism in Burgundy materialises in the majestic setting of the castle, offering guests a hidden soul yet to be discovered.

Photo: Etienne Ramousse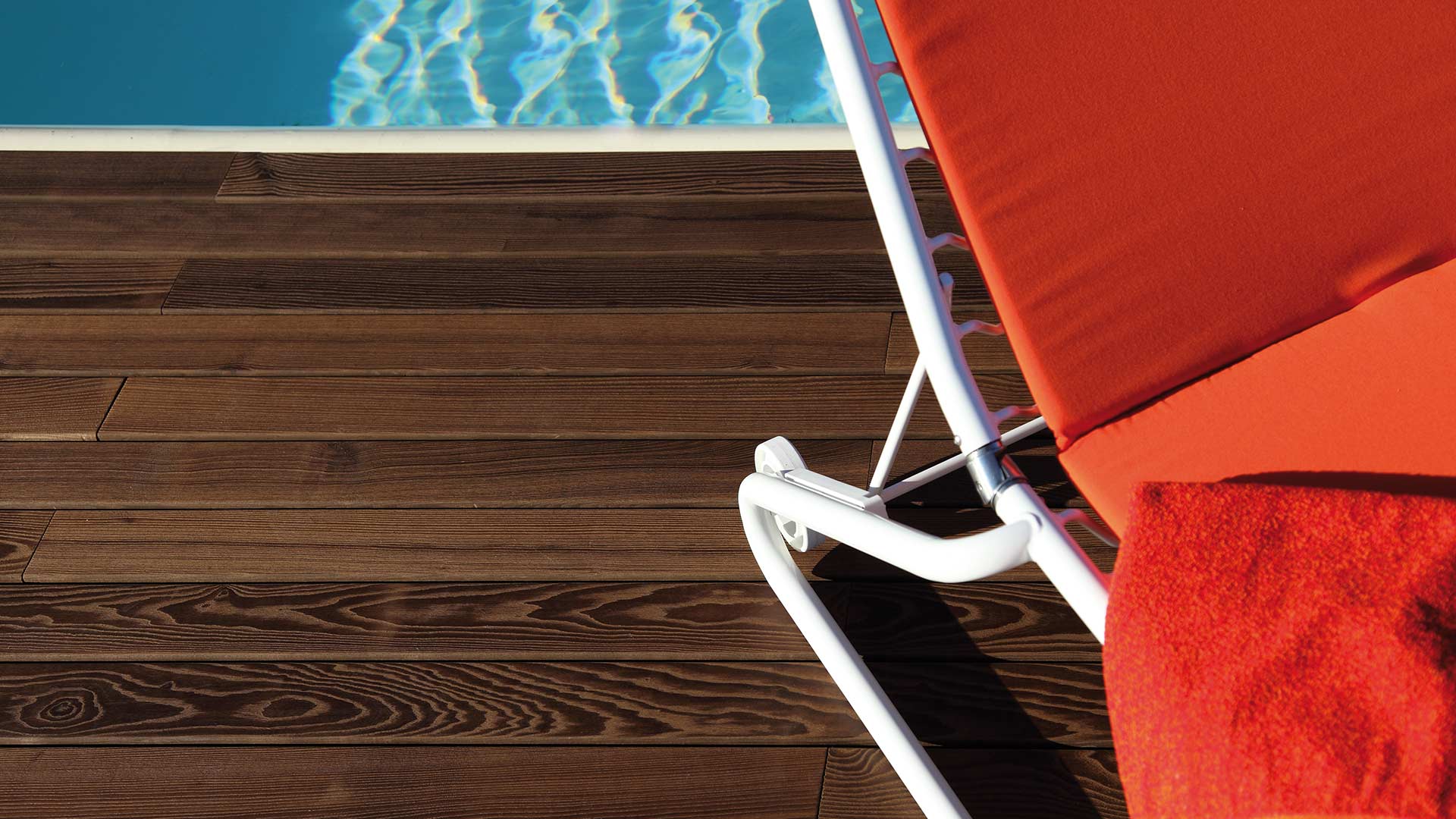 ash