Project Oshridana – Tel Aviv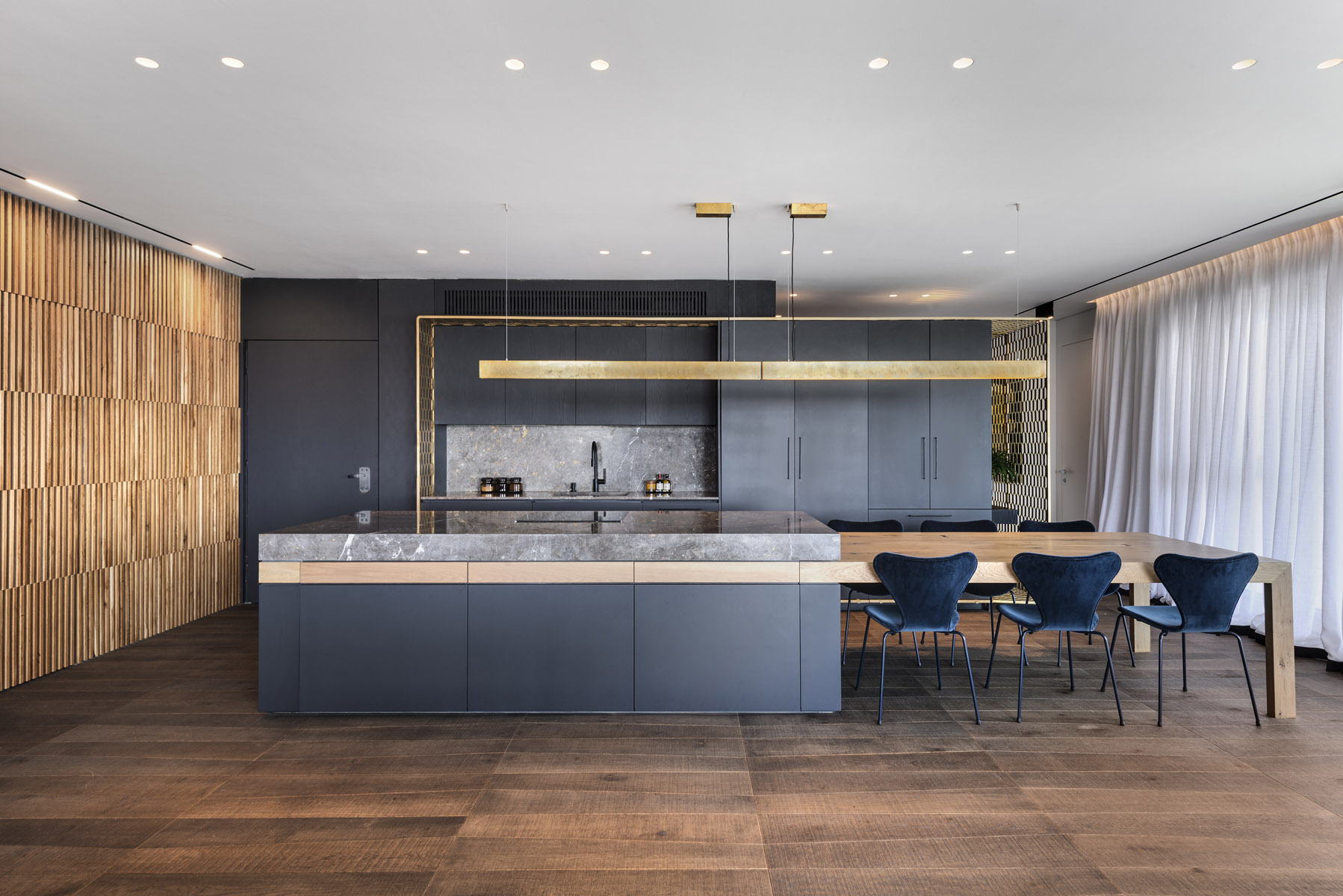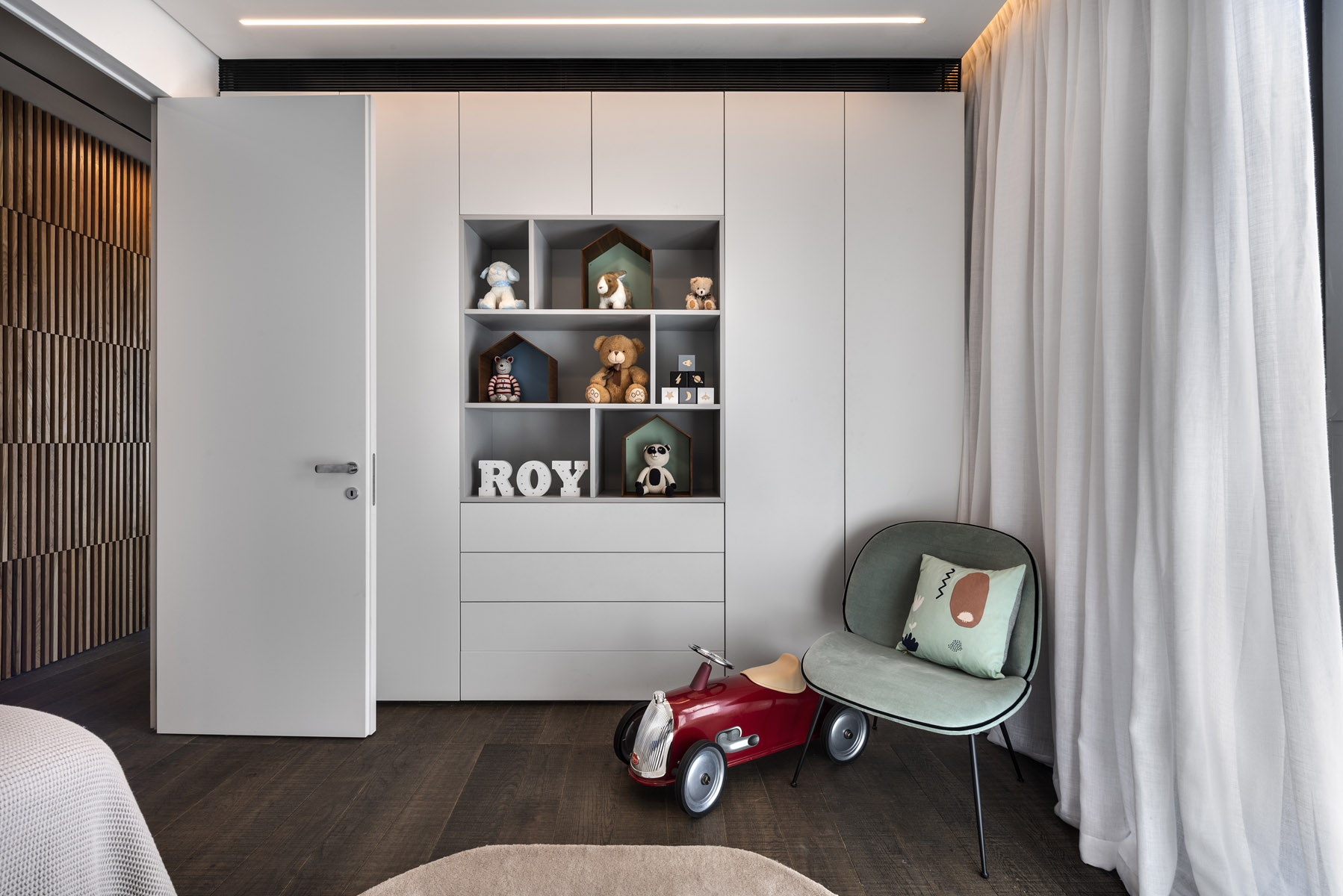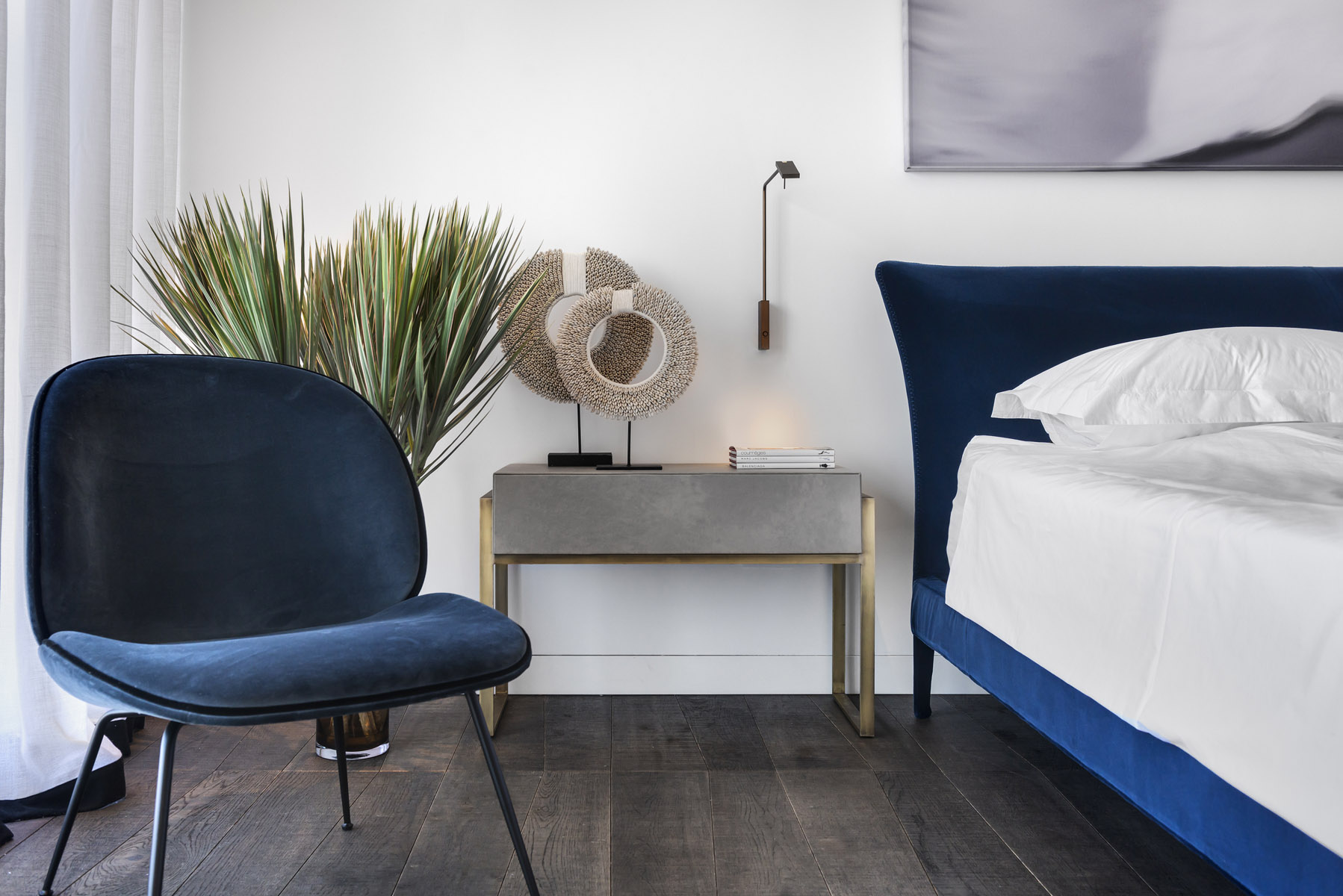 Location: Tel Aviv
Product:
Montalcino 1118
Collection: Medoc
Architects: Oshri Aviram & Dana Kushmirski
Year: 2018
Partner: Parqueteam – Israel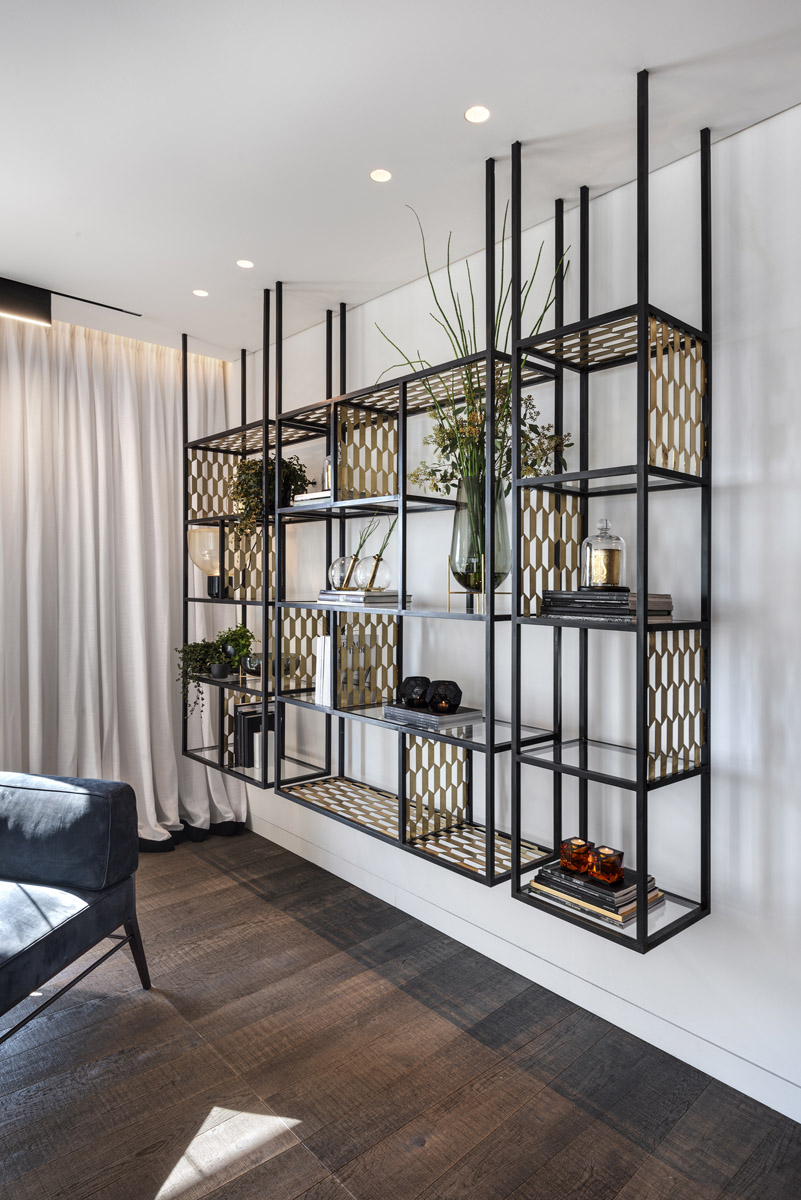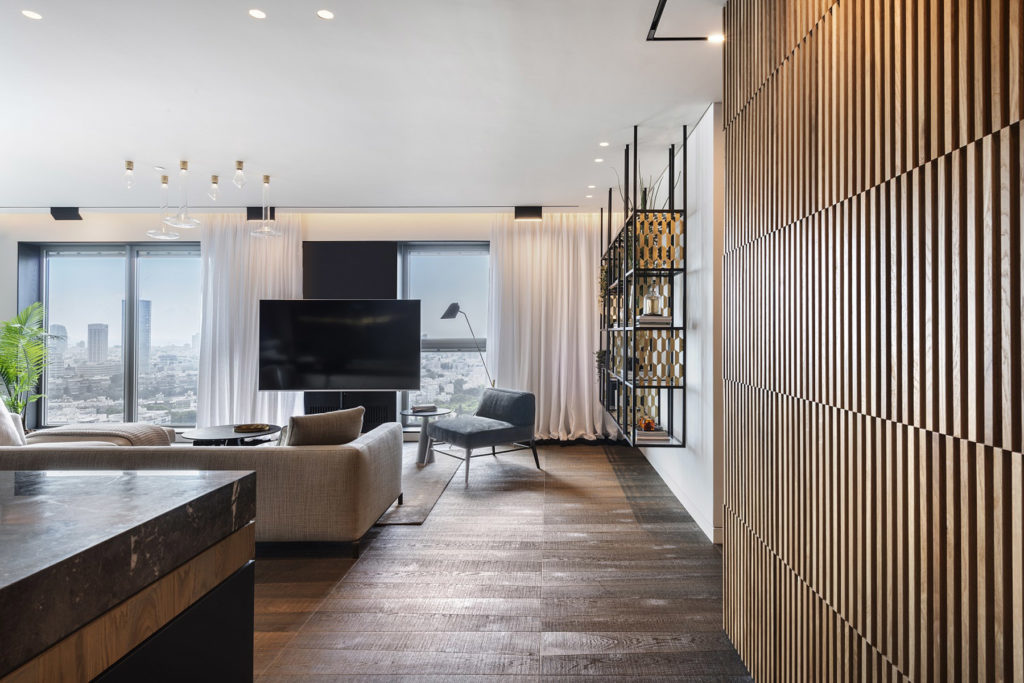 A living space with a contemporary, minimalist atmosphere, designed by Israeli designer duo Oshri Aviram and Dana Kushmirski, it focuses on large open spaces and a constant dialogue between indoor and outdoor.
Underlying their design concept is an original, layered use of natural materials, from wood to marble, interwoven with sophisticated relationships and new proportions.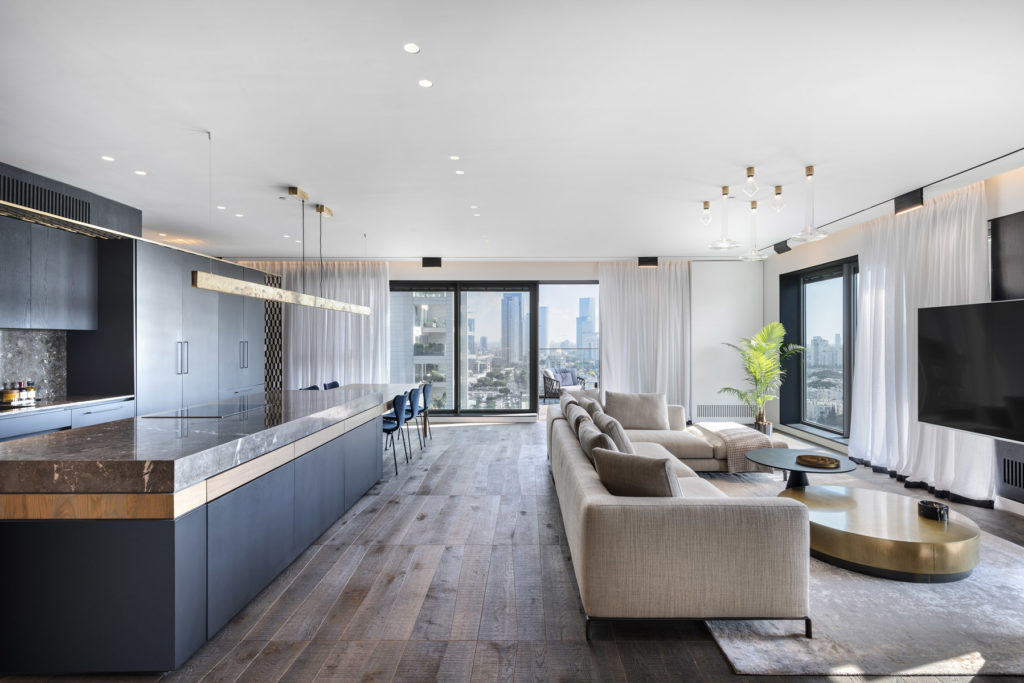 Layering is expressed through the superimposition of layers in succession and in balance with each other. The harmony theme takes centre stage to ensure stability and durability, as occurs in nature, for example, through geological stratifications. In this architecture, the overlapping of materials tends towards the composition of collaborative systems, the continuous search for the right weight between form and function, between object and space.
The Studio believes in the primacy of concept over design, of creative thinking that leads the way to the actual planning phase; the exploration of space and surroundings goes hand in hand with listening to the client and their expectations and needs. All this aimed at creating a highly customised space suited to the character of its inhabitants.
The choice of a natural material such as wood in the Medoc flooring – designed by Michele De Lucchi in an unusual grey shade Montalcino 1118 – enhances the entire surface cradled by a slight movement.
Geometrical lines meet pure and essential forms, the interplay of weaves and overlaps is emphasised by the effects of light and shadow.
The living volume accommodates the different languages of materials, complementary and not dissonant with each other, and is enriched with small but significant details that give the space a unique touch, skilfully alternating finishes and textures for a surprising result.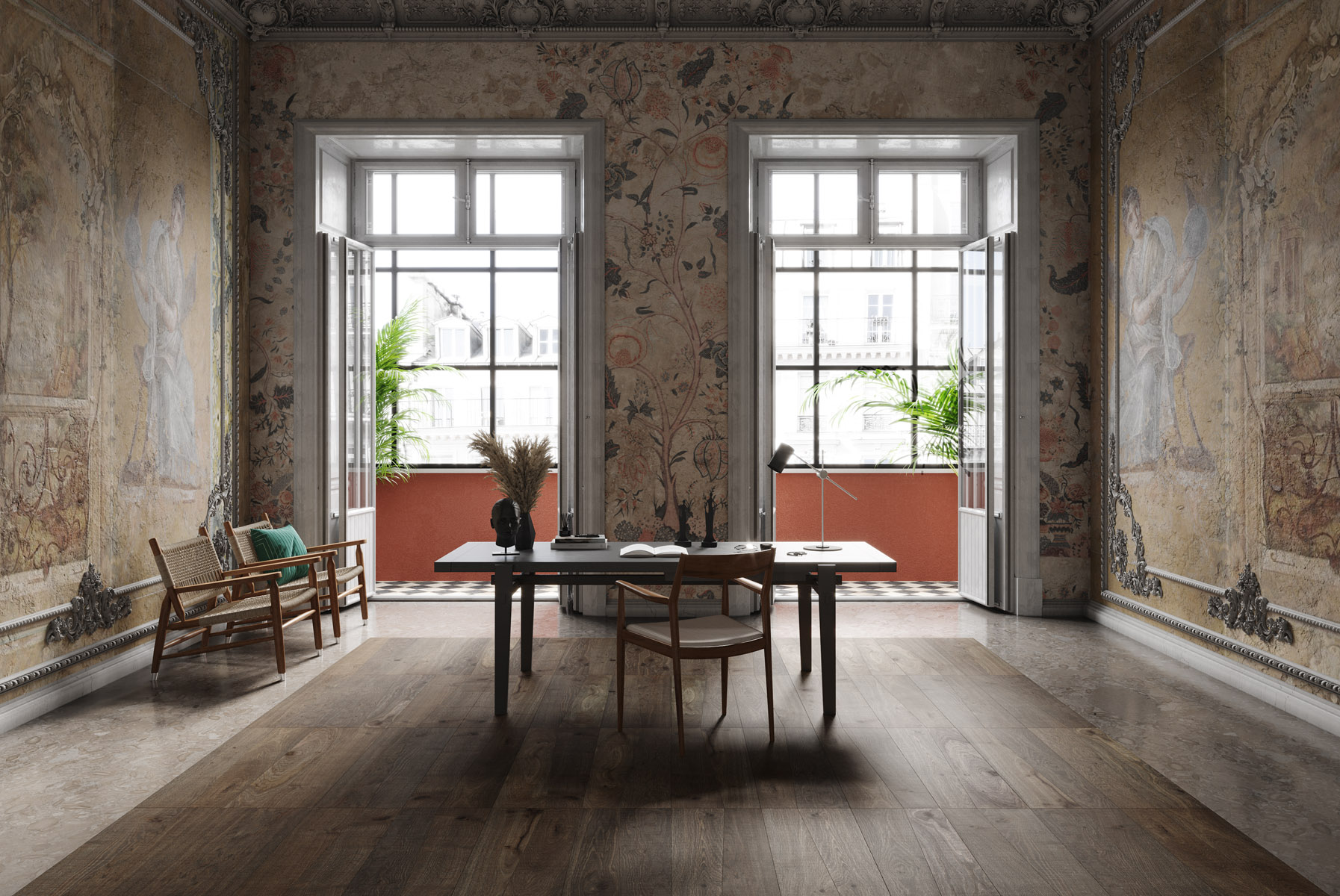 medoc