Location: Milano
Product:
Rovere Civita 1695
Collection: Heritage Filigrana
Architects: Studio di Architettura Italia and Partners
Year: 2021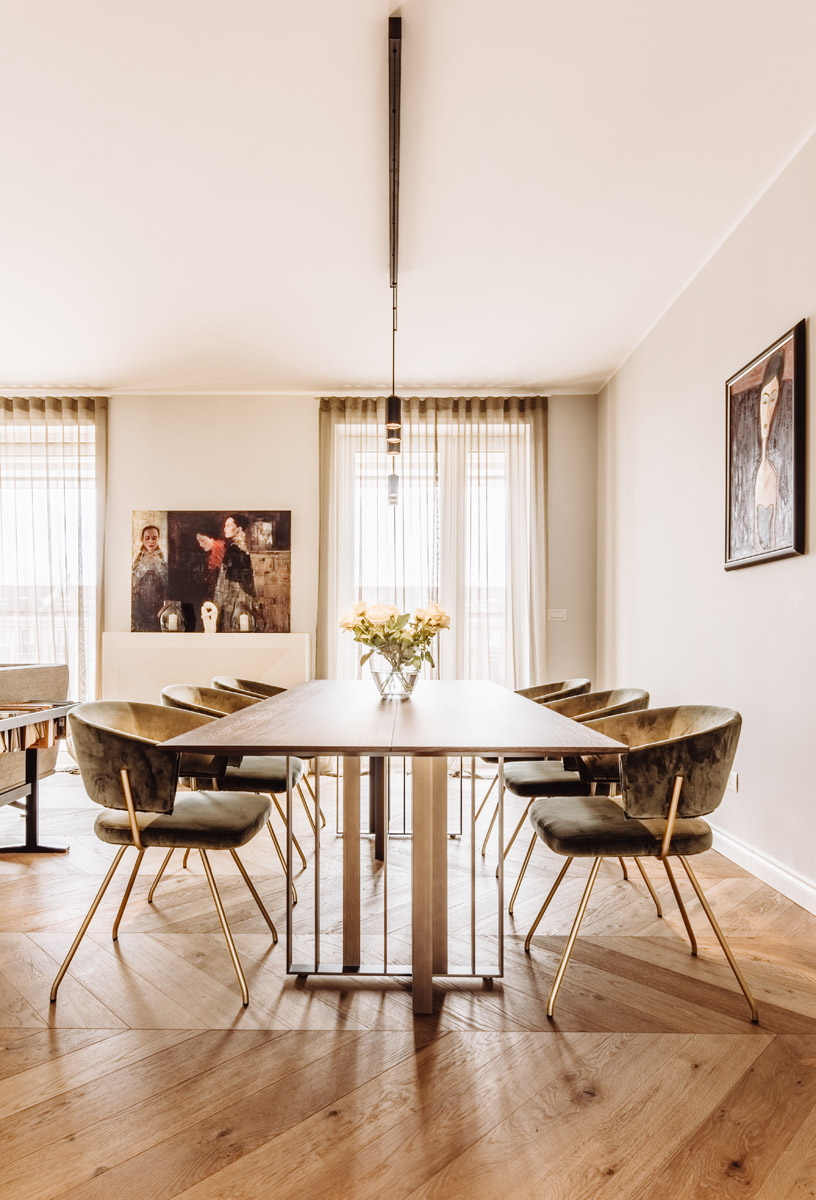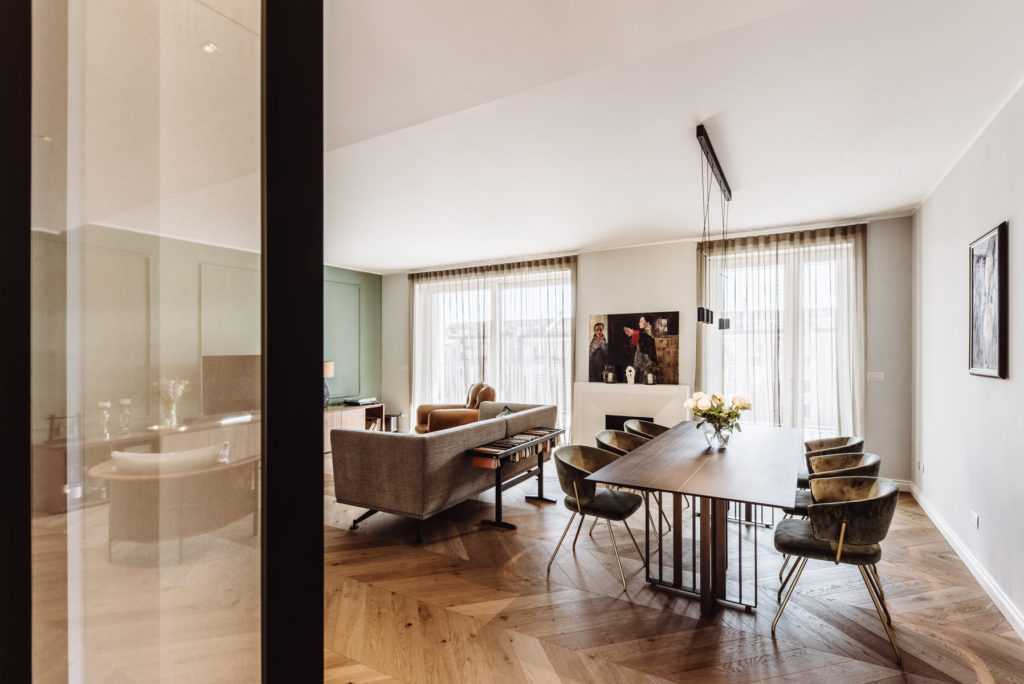 Ampere, this high-end dwelling in Milan mixes Vintage and contemporary style. The interior design project allows the co-habitation of different personal worlds, in an apartment made unique thanks to the insertion of refined touches and retro, ethnic and vintage furniture.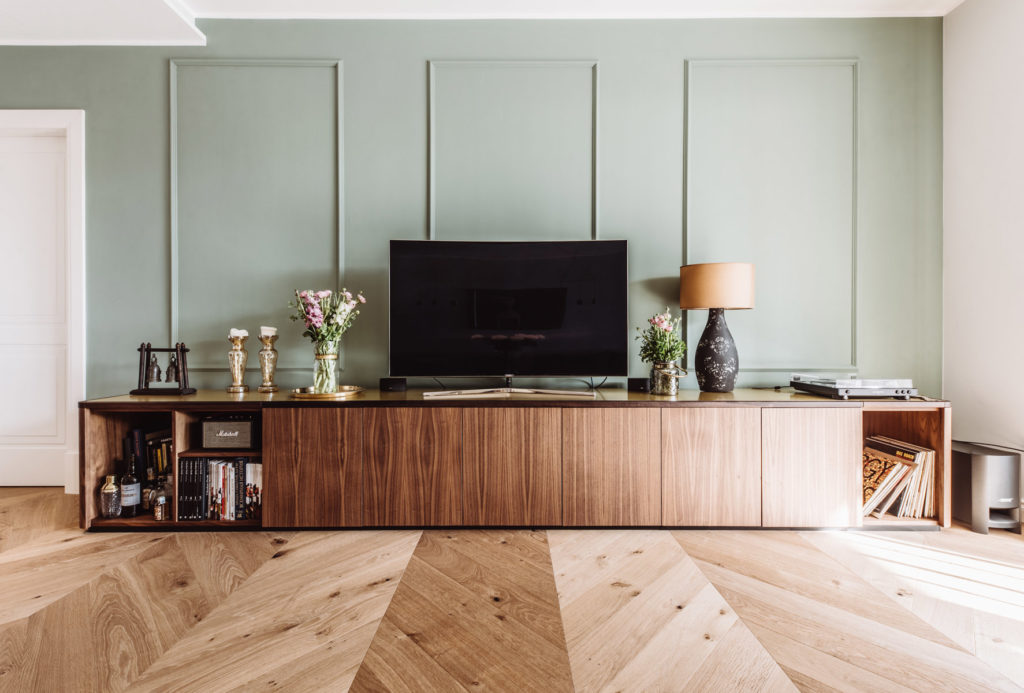 The architect Studio Italia and Partners hand selected soft and natural materials, such as velvet and wood, and incorporated important custom furnitures. The boiserie stands out of the green salvia color chosen for the walls to highlight the careful design choices, the attention to the elegant and striking details, bringing an extremely warm mood, of great taste and personality.
The wood flooring is a timeless Chevron pattern in Oak Heritage Civita 1695 which fits in perfectly well.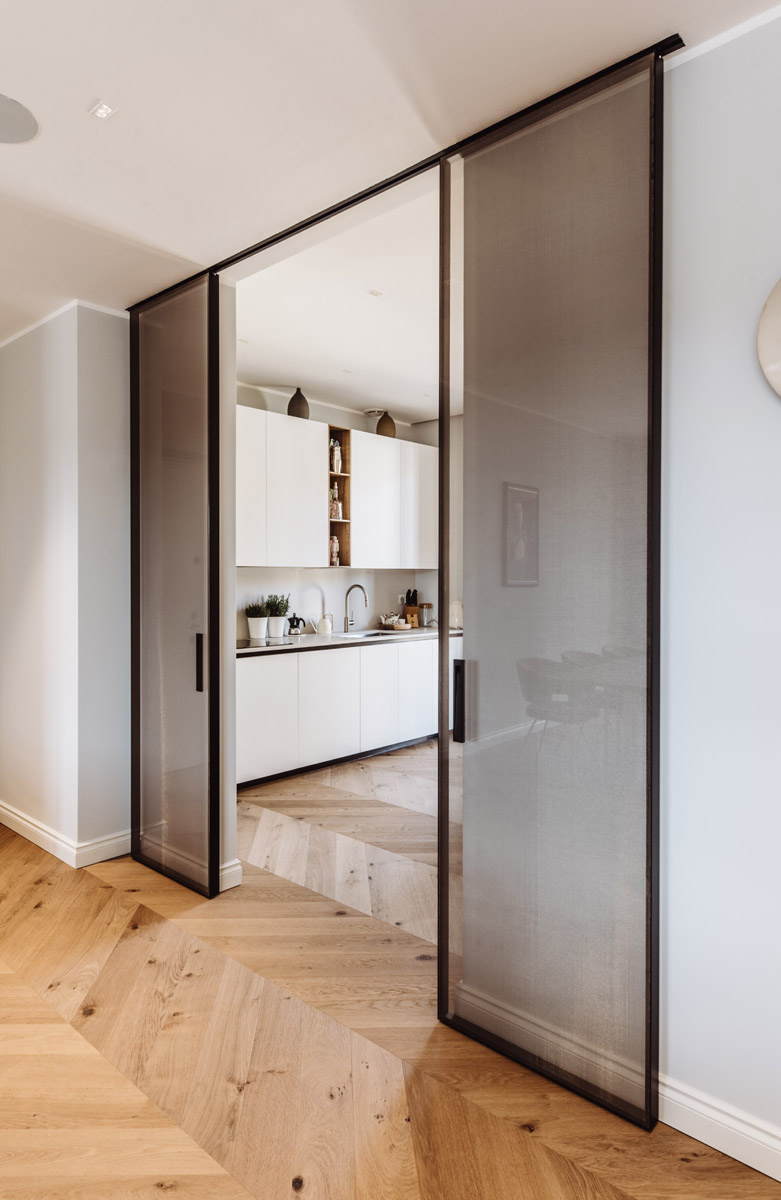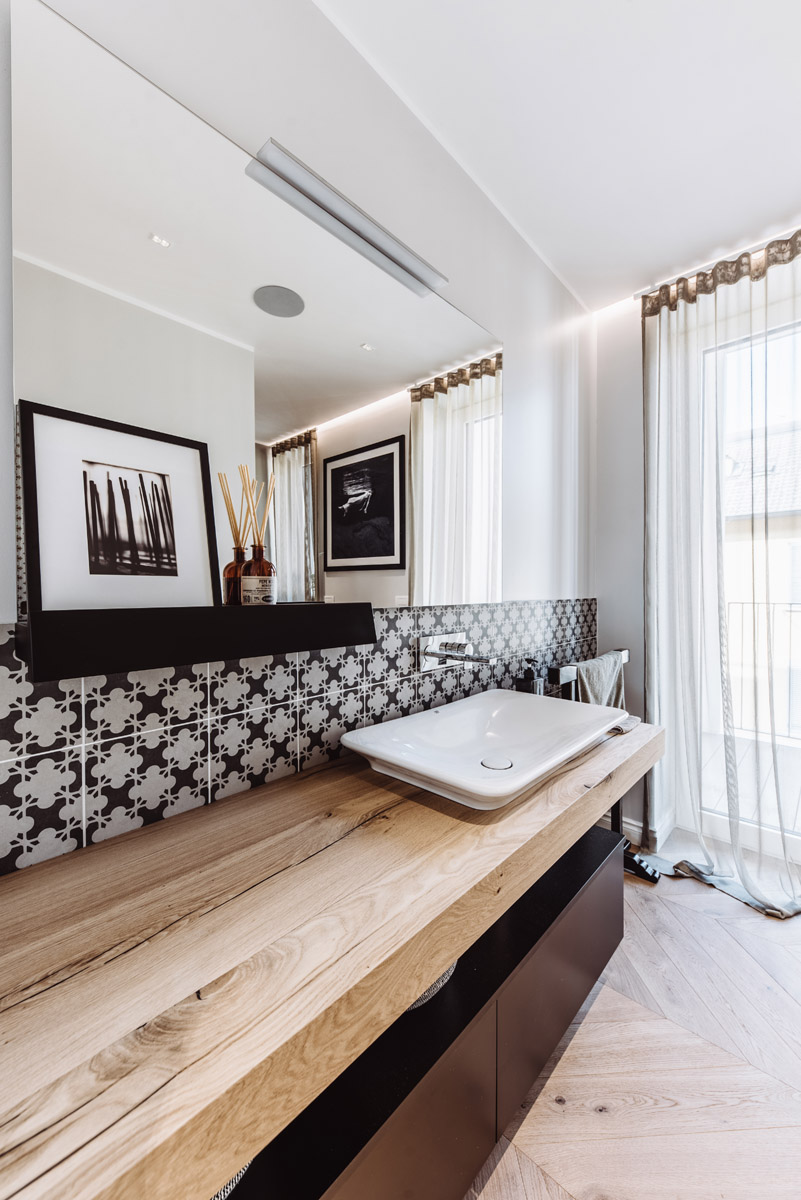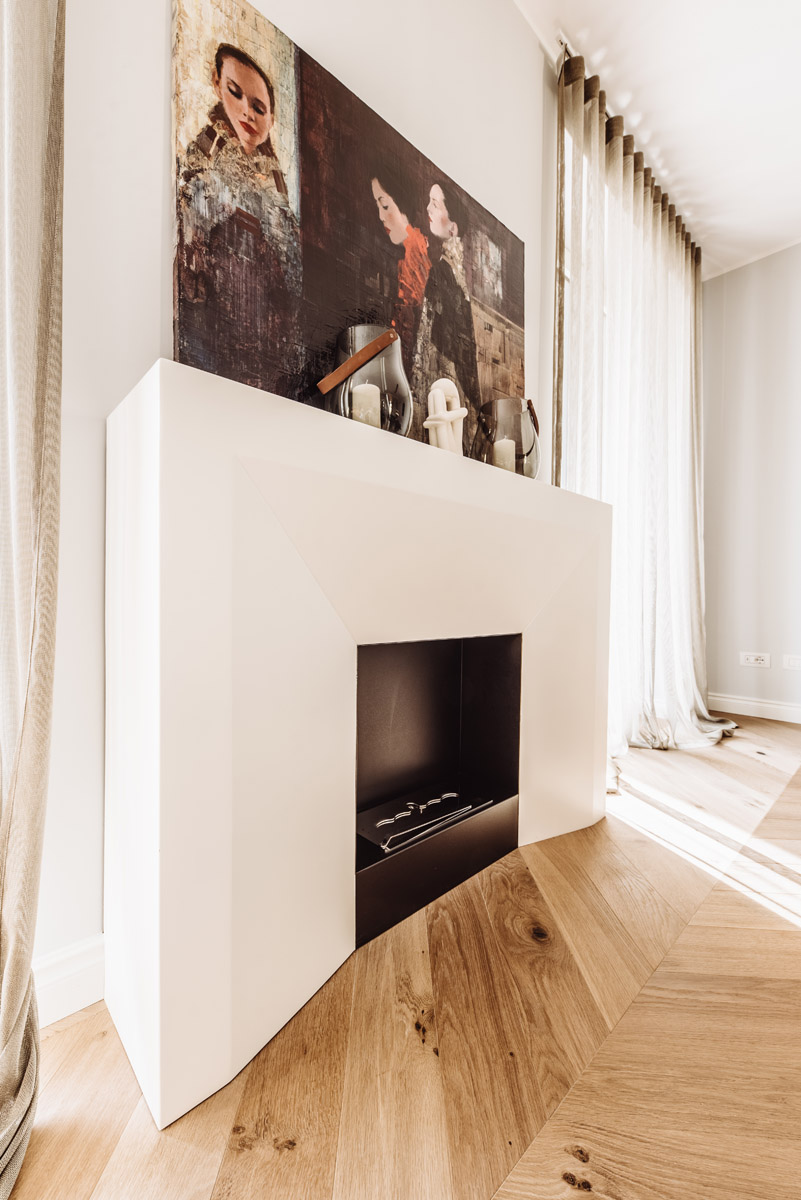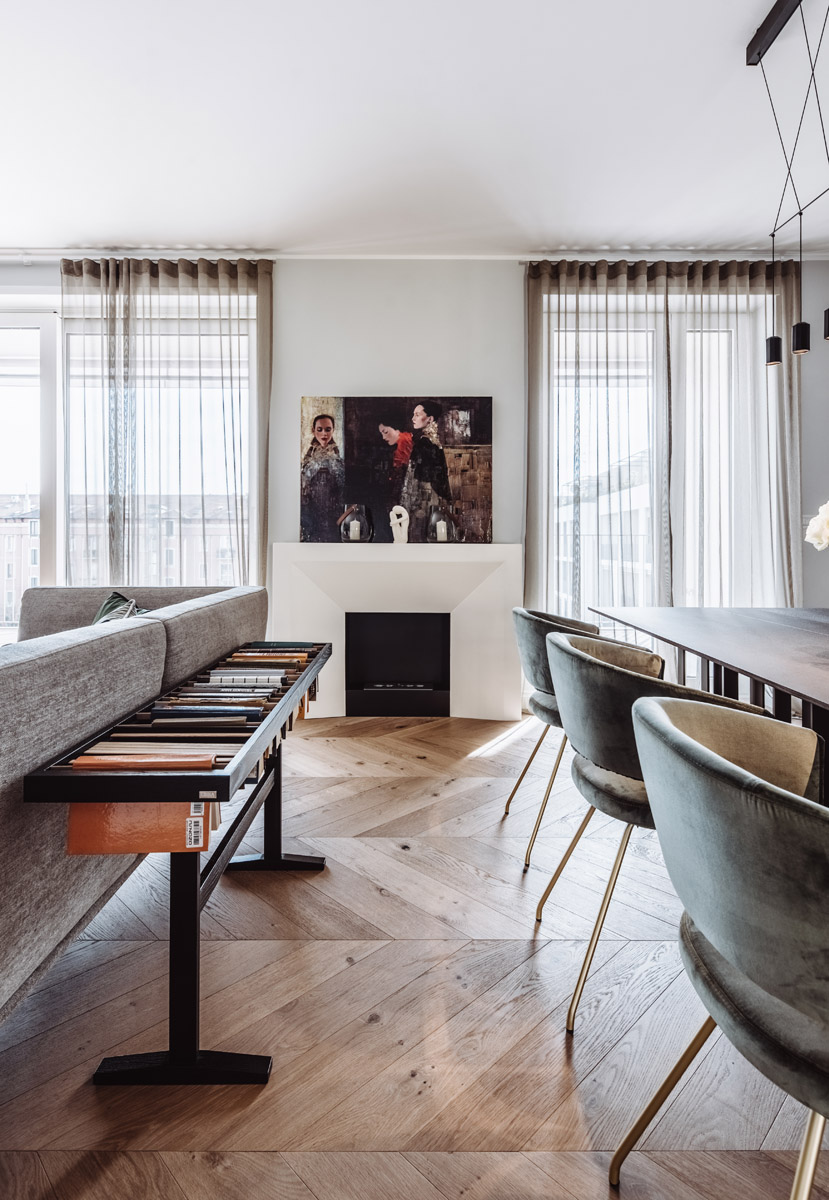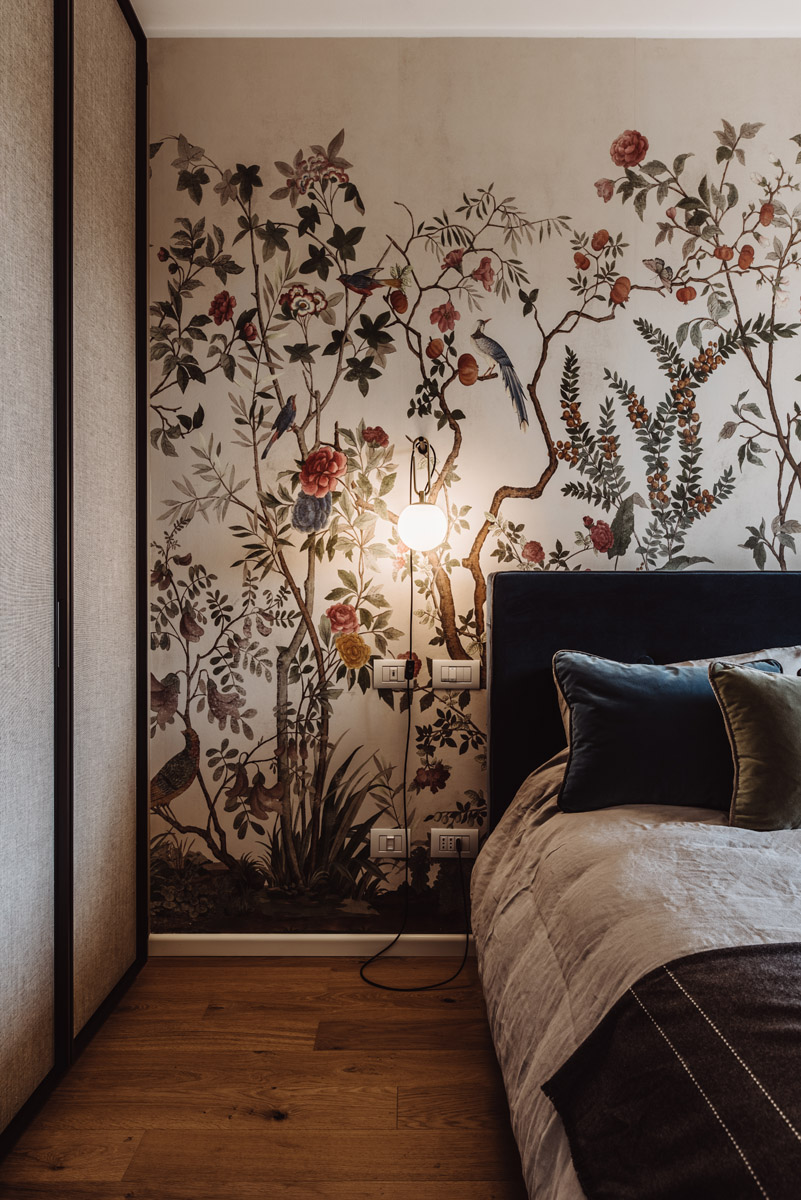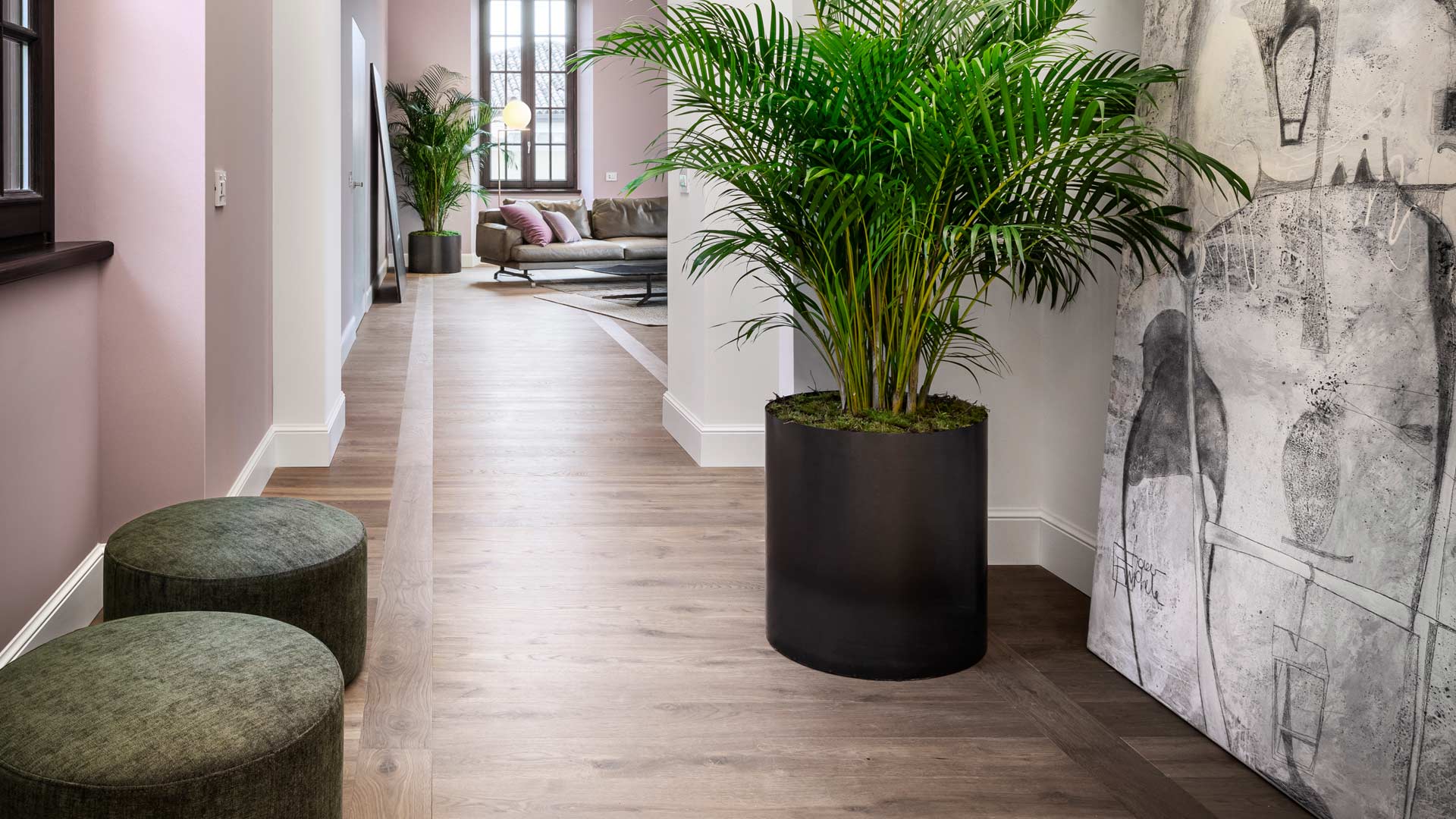 heritage filigrana