slide
design: Daniele Lago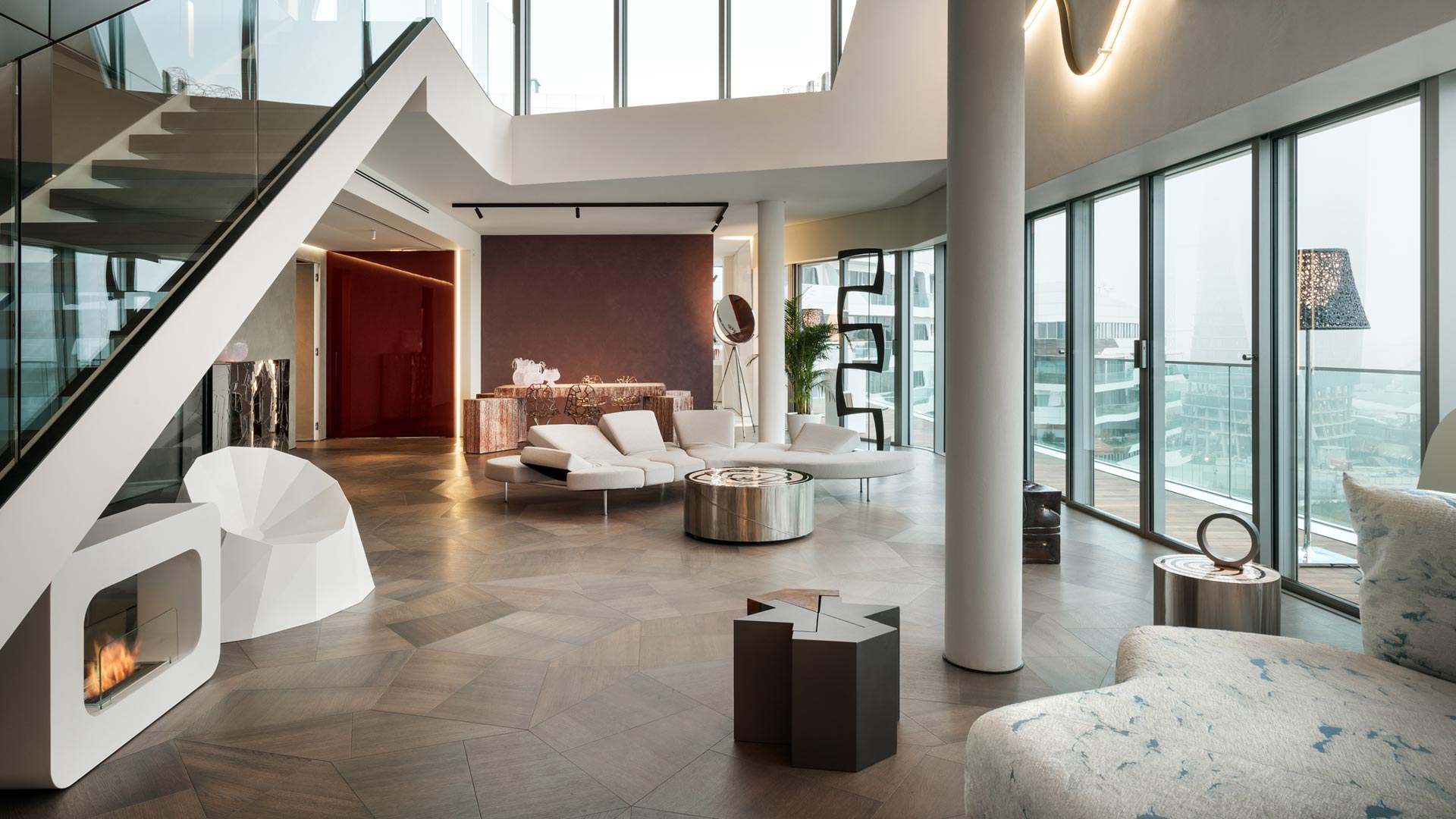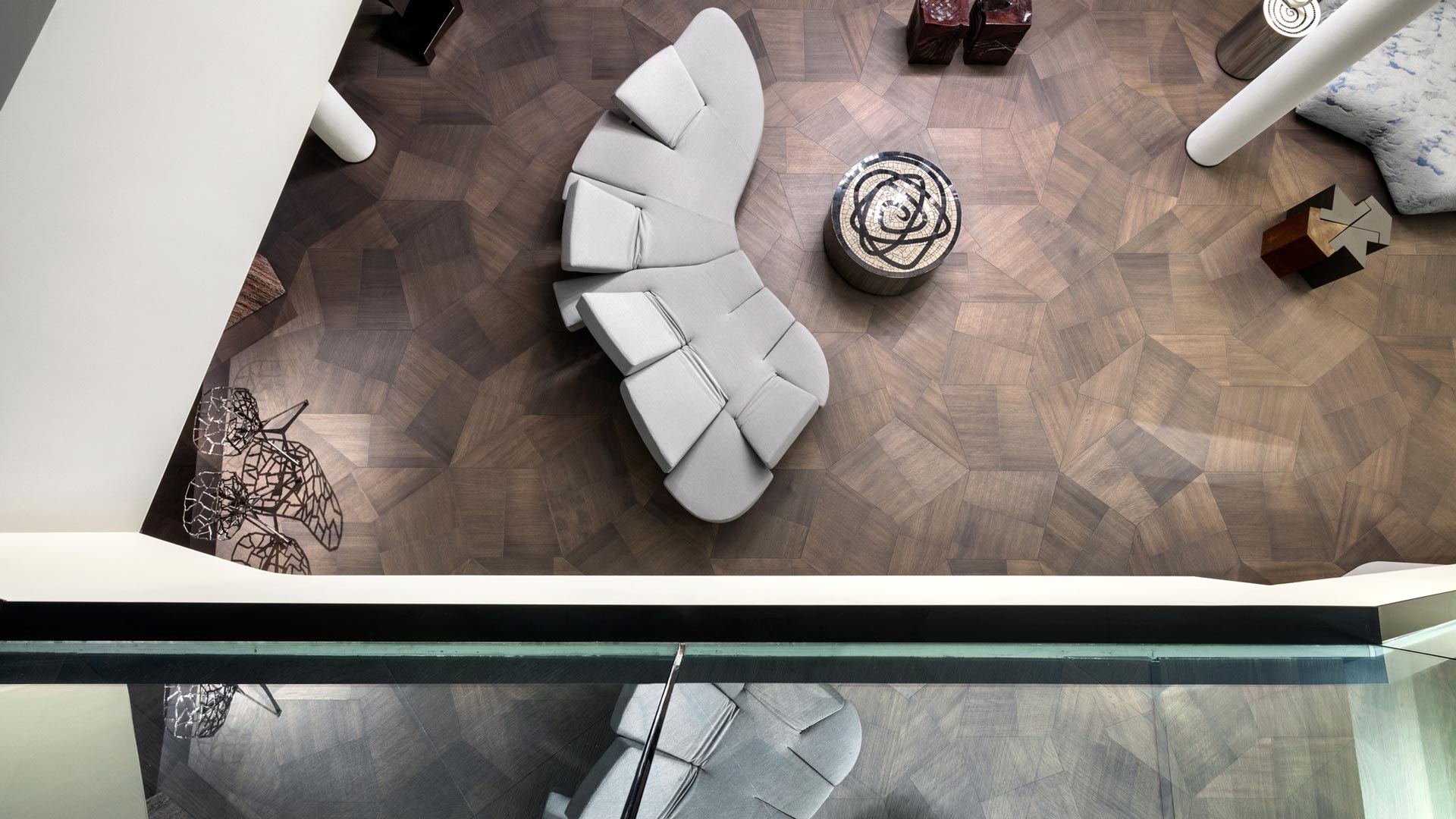 Penthouse one-11 – Milano | Tortora
"For the first time in the flooring world, with Slide Natural Genius, the end user, interior designer or anyone is given the chance to choose the design for their floor. You get them involved, you get them to take part. Participation, in fact, is a vibration of this age".

Daniele Lago
The project
Three simple shapes, three rectangular trapezoids, three brothers playing together, giving rise to countless unique combinations.

"For the first time in the flooring world, with Slide Natural Genius, the end user, interior designer or anyone is given the chance to choose the design for their floor. You get them involved, you get them to take part. Participation, in fact, is a vibration of this age". This is the philosophy with which Daniele Lago created Slide, the collection that combines geometry and mathematics to generate horizontal and vertical patterns. Actual interior design surfaces where the magic of transcendental numbers turns the rectangular shapes of the common wooden boards into lozenges, creating endless modular compositions. Who said geometry can't be fun?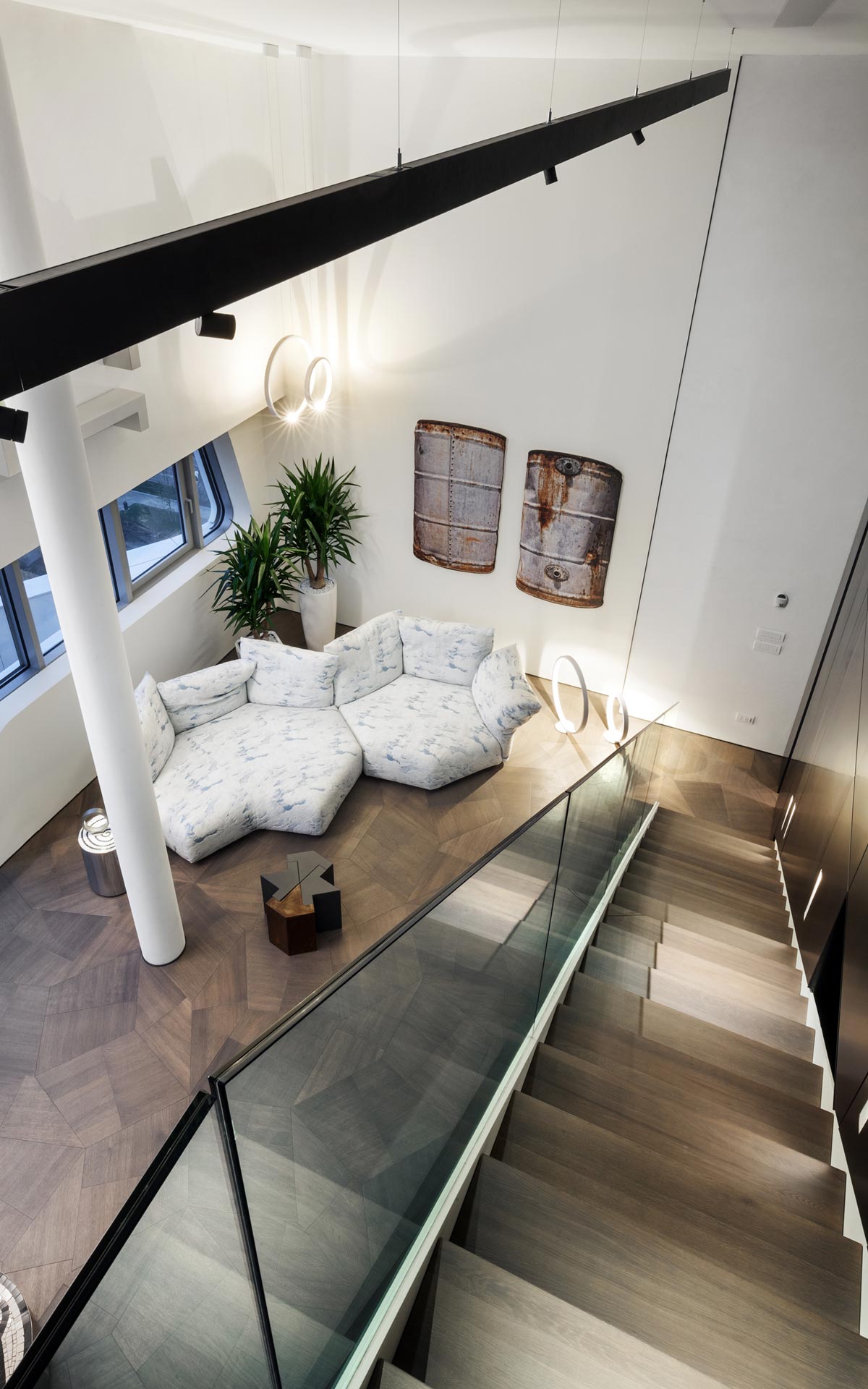 Penthouse Museum Tower – New York | Tortora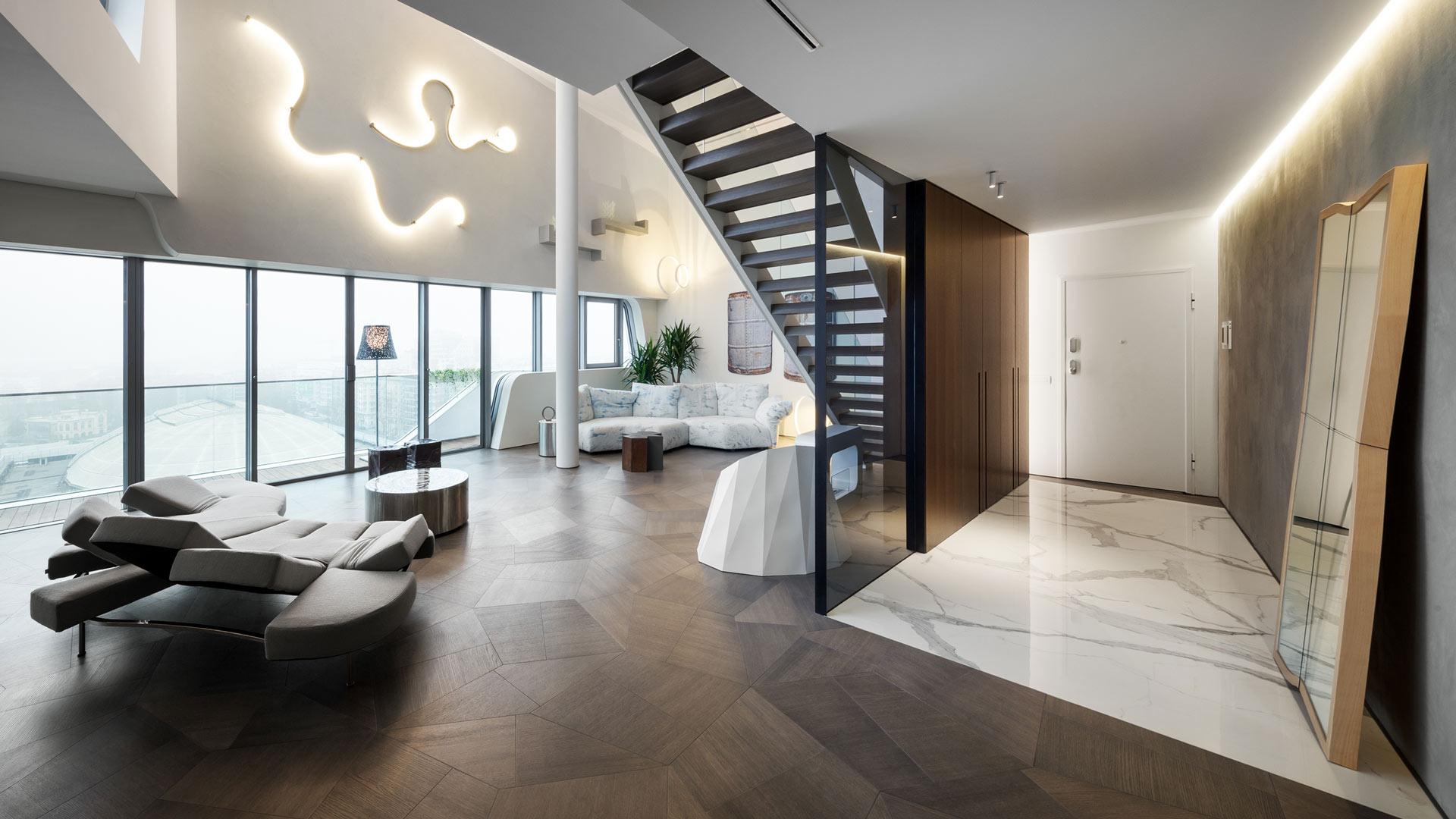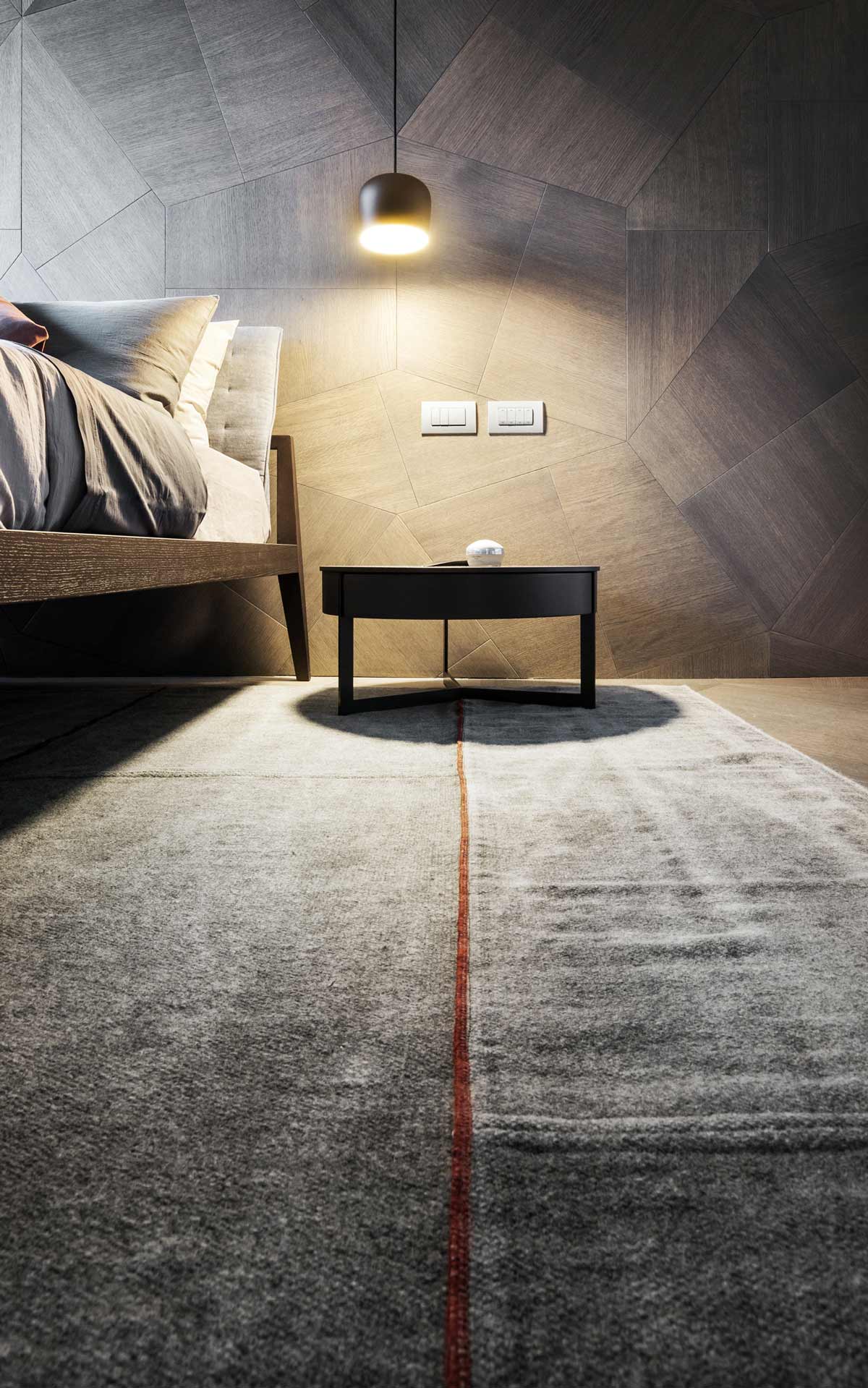 Penthouse one-11 – Milano | Tortora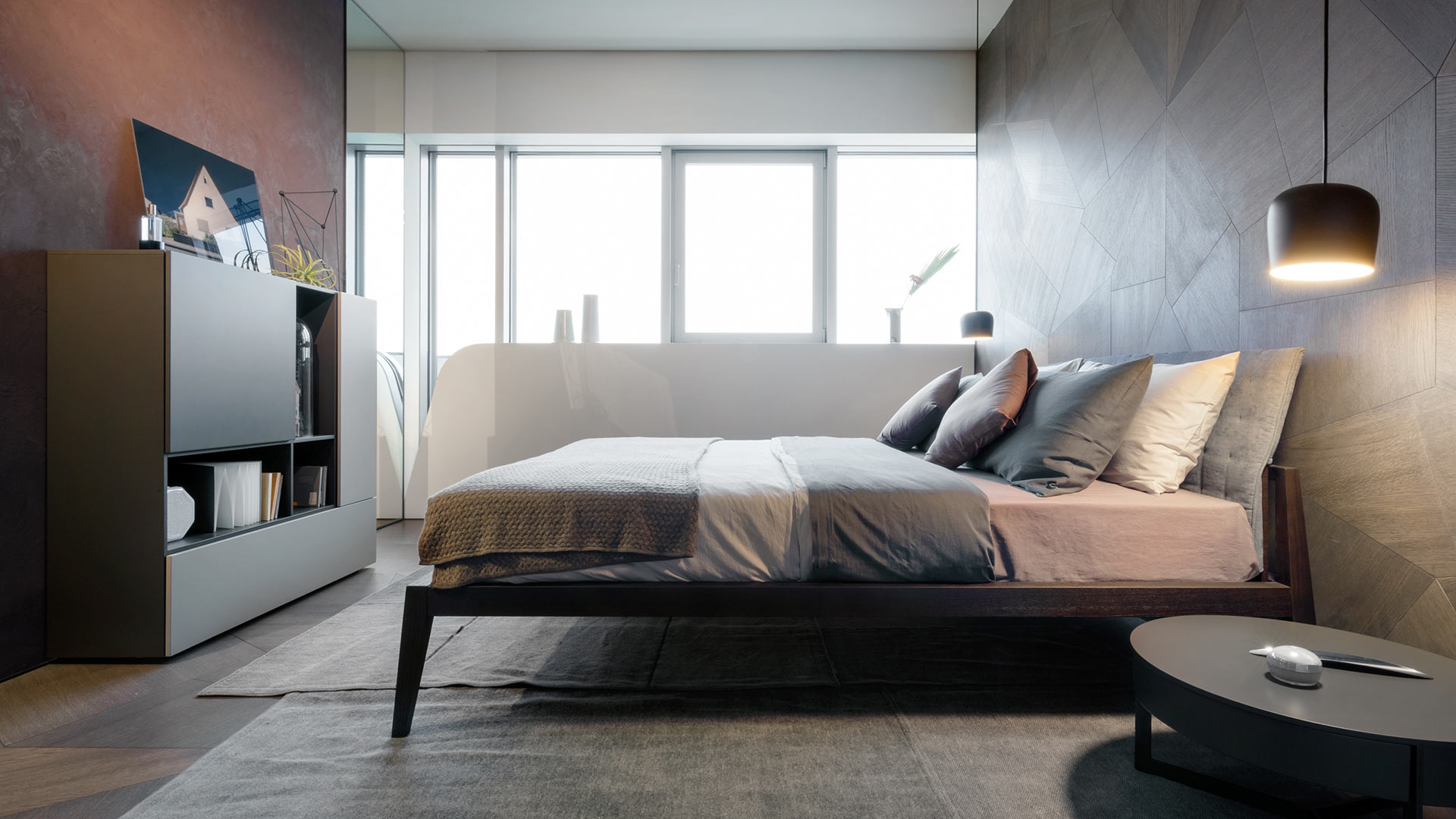 Colors
Tortora
Biancospino
Monblanc
Pienza
Download
High-tech Headquarter San Francisco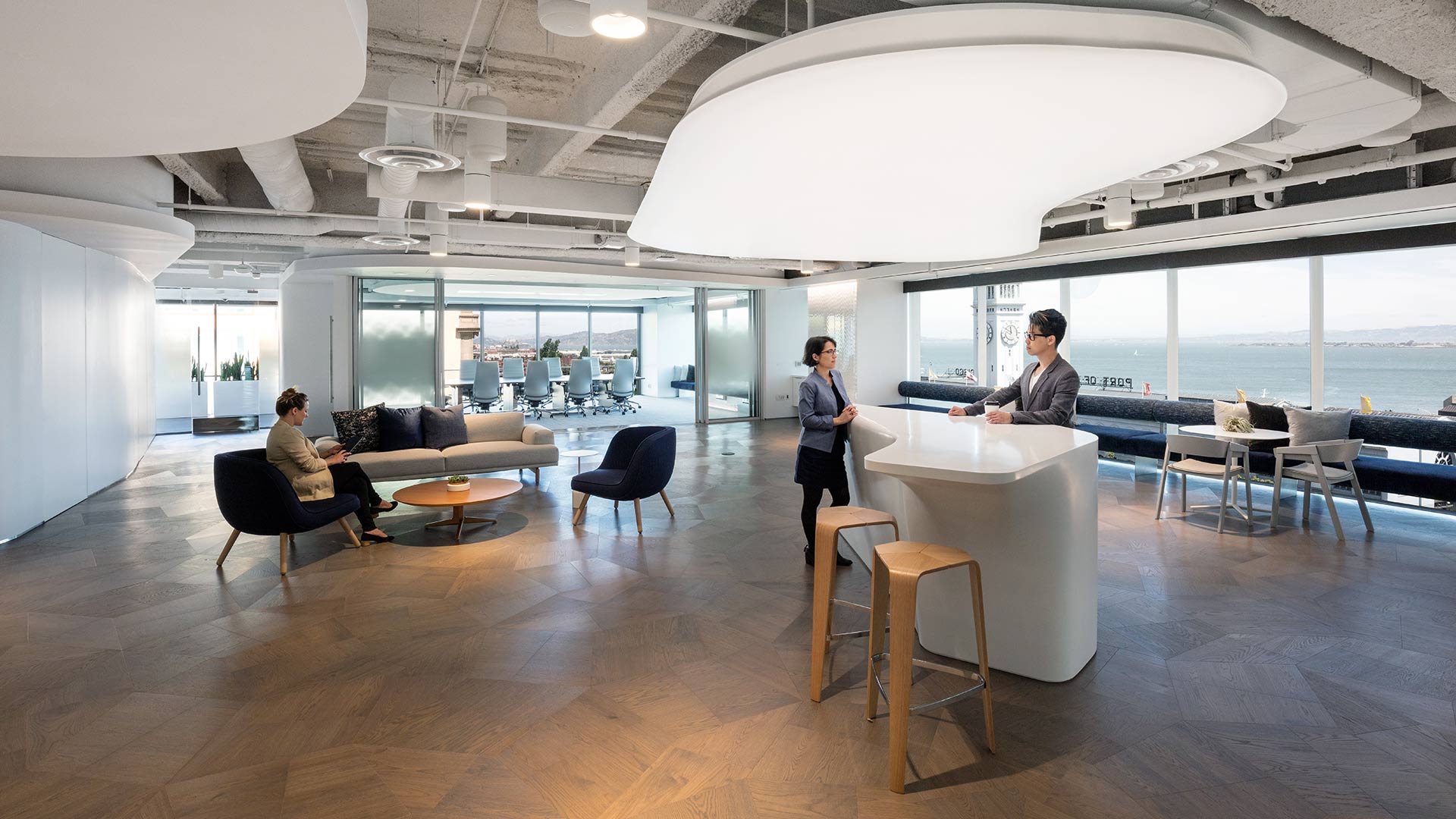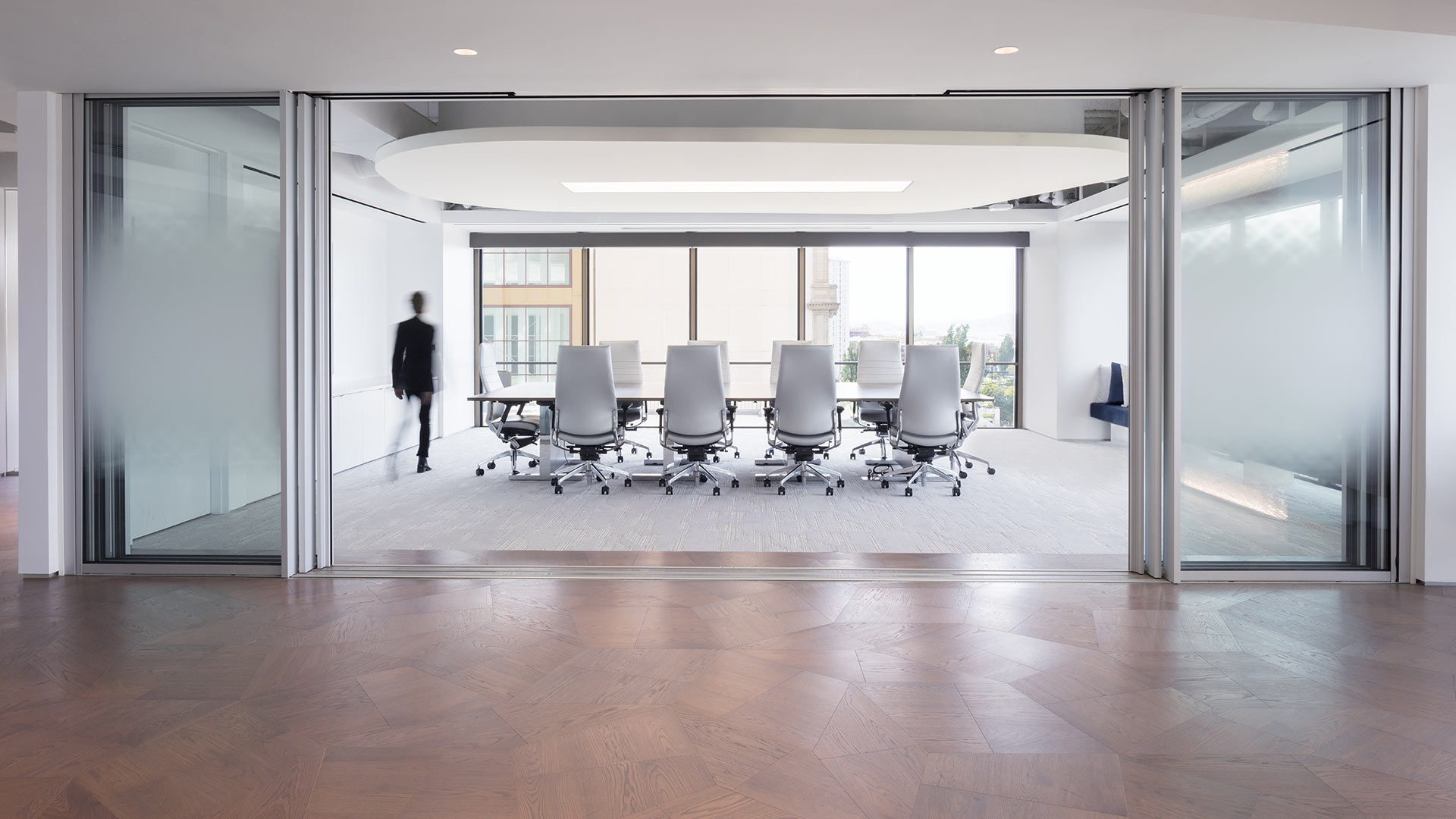 Boston consulting group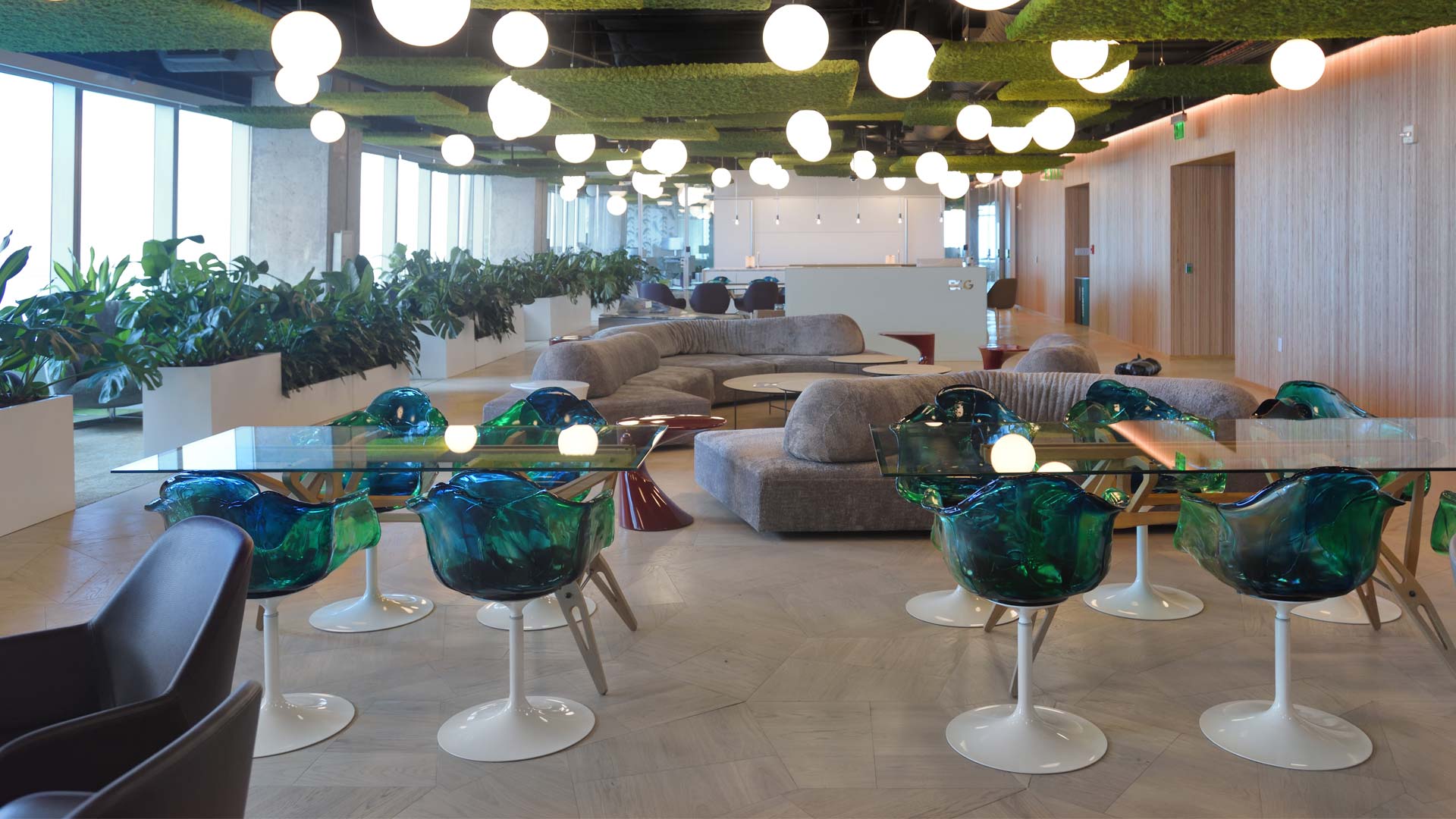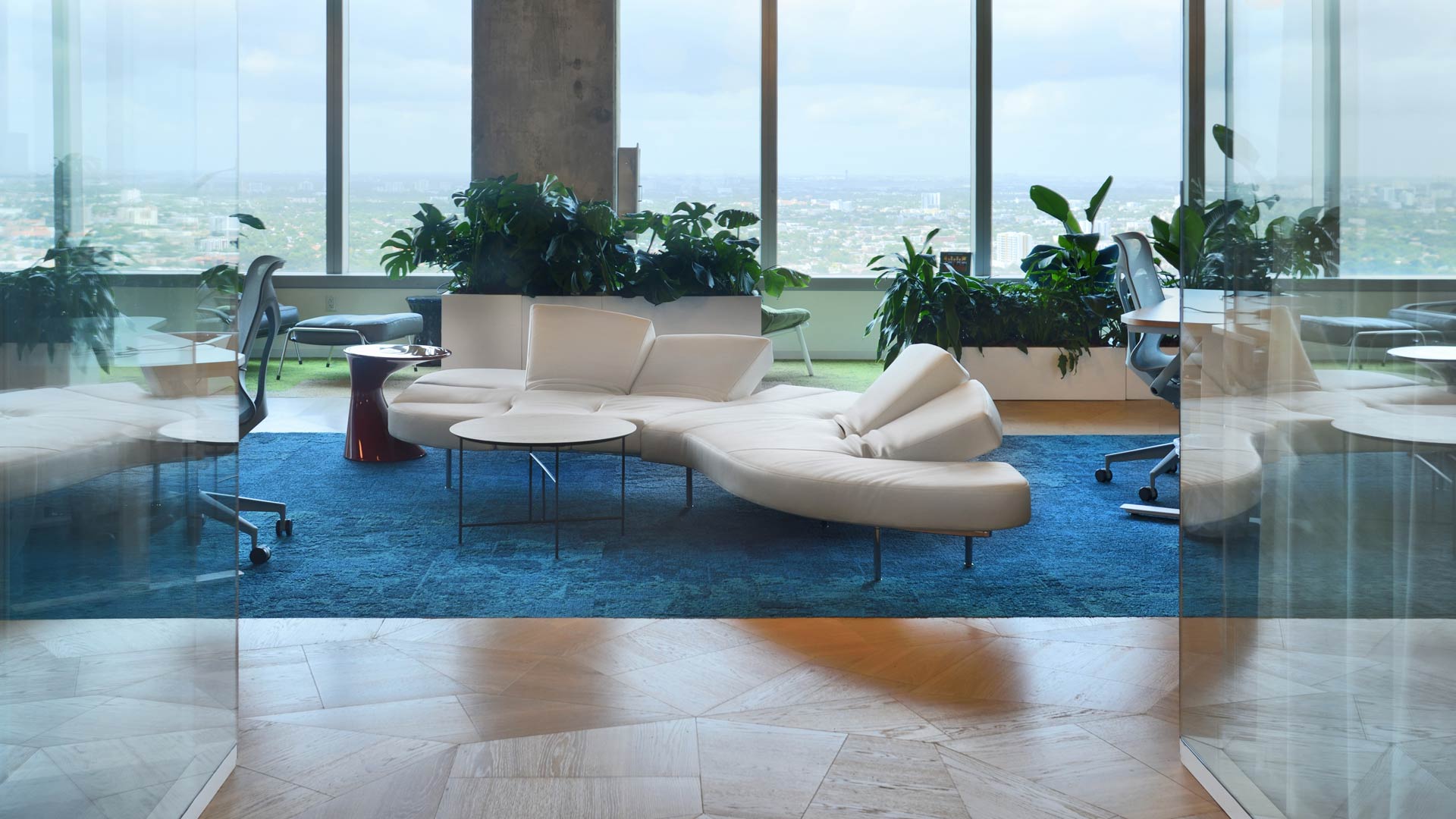 Penthouse Museum Tower – New York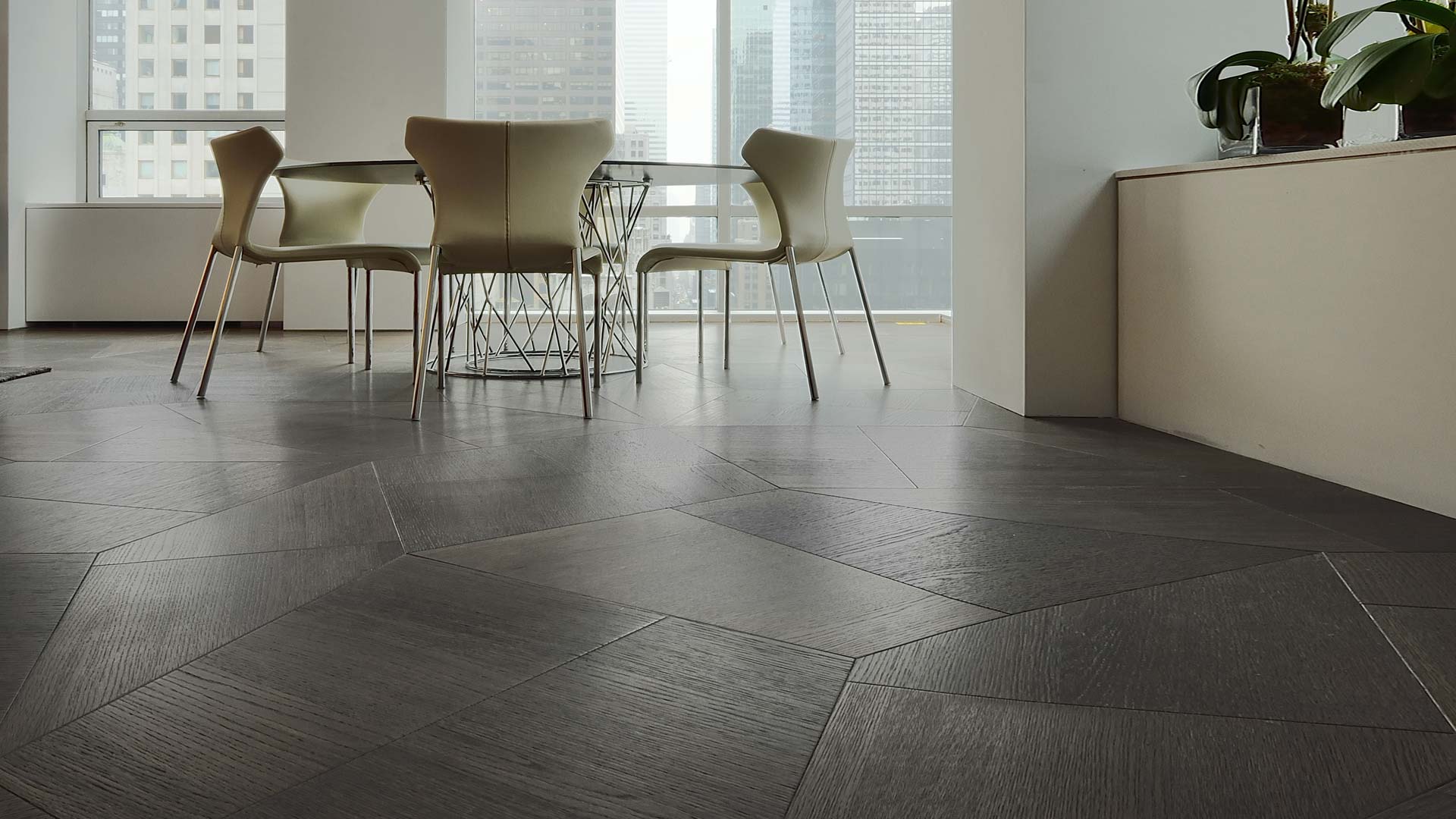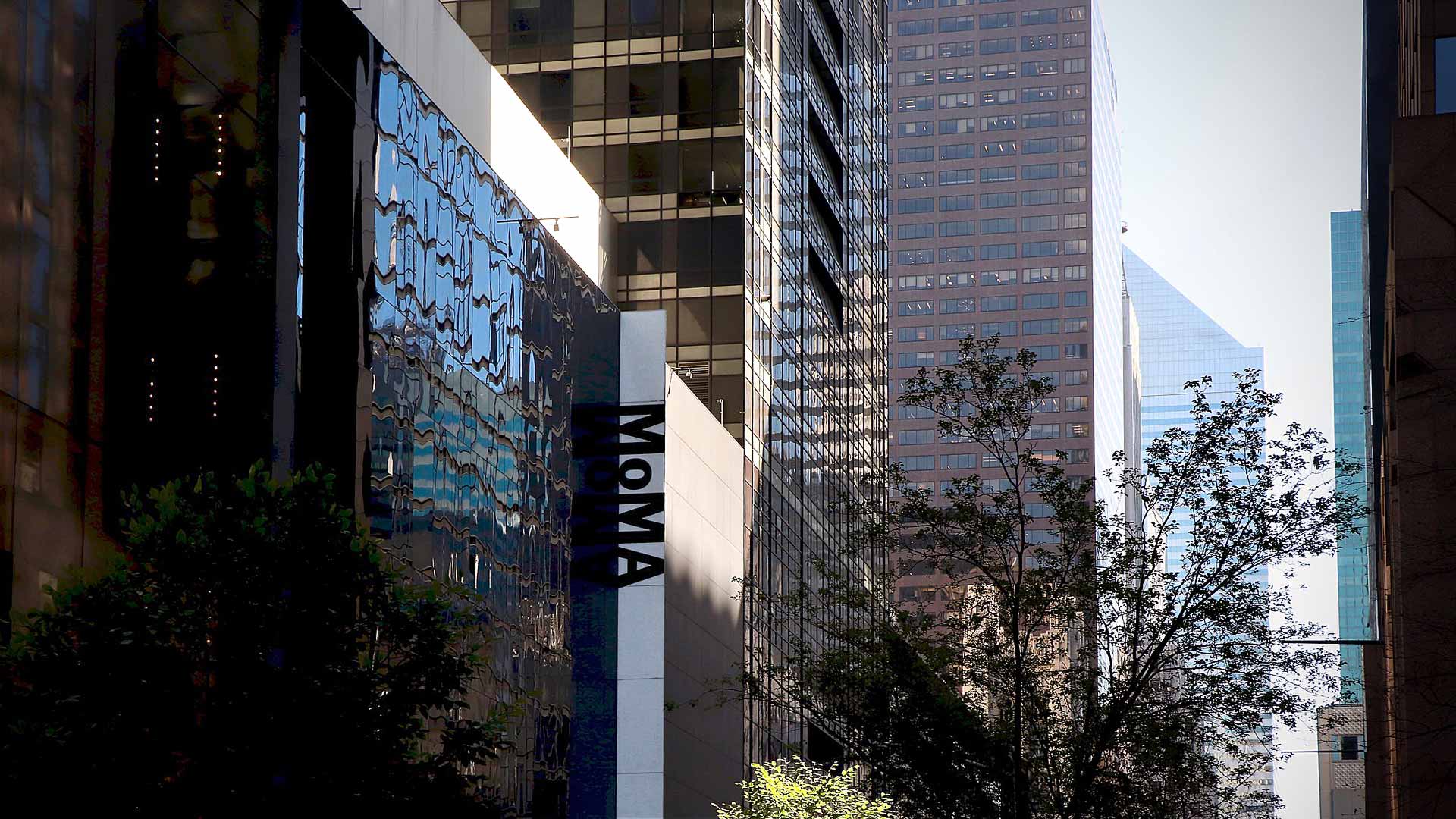 San Lorenzo Yacht – Miami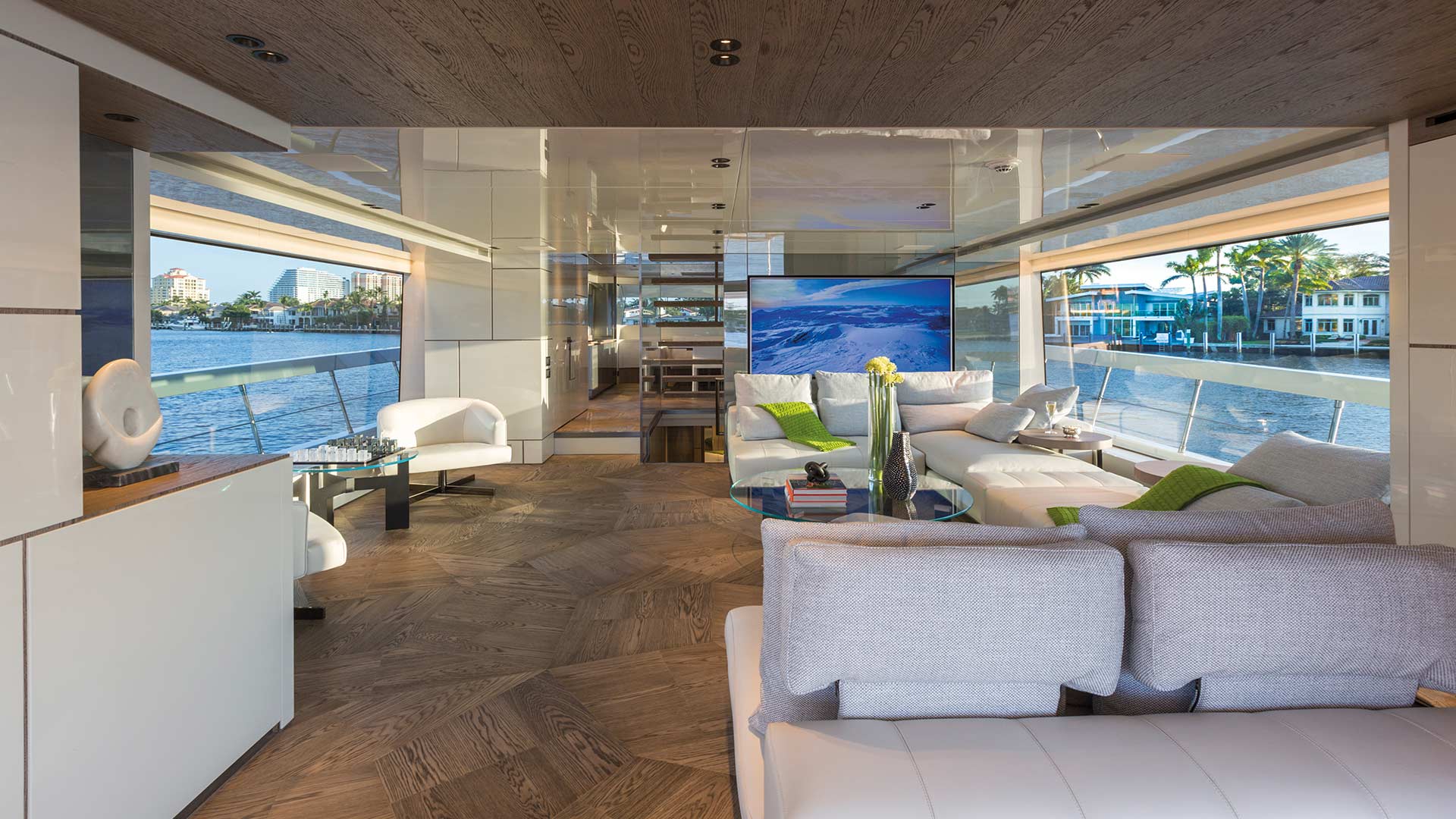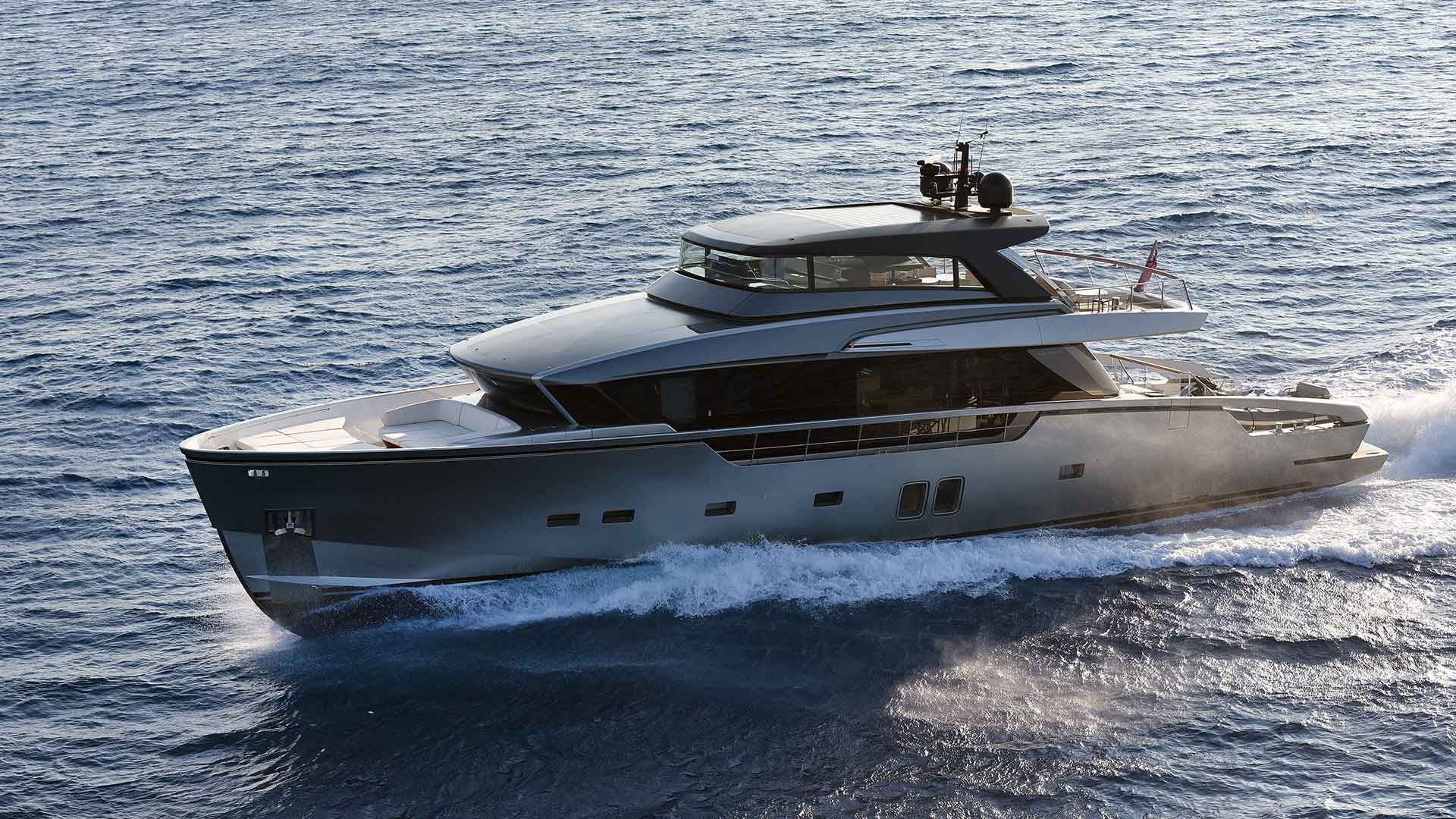 Choosing wood flooring is an important step in the process of decorating your home.
The Listone Giordano Guide came about to handle all your questions, and many others you didn't even know you had. Simply and clearly.
A guide
to choose
wood flooring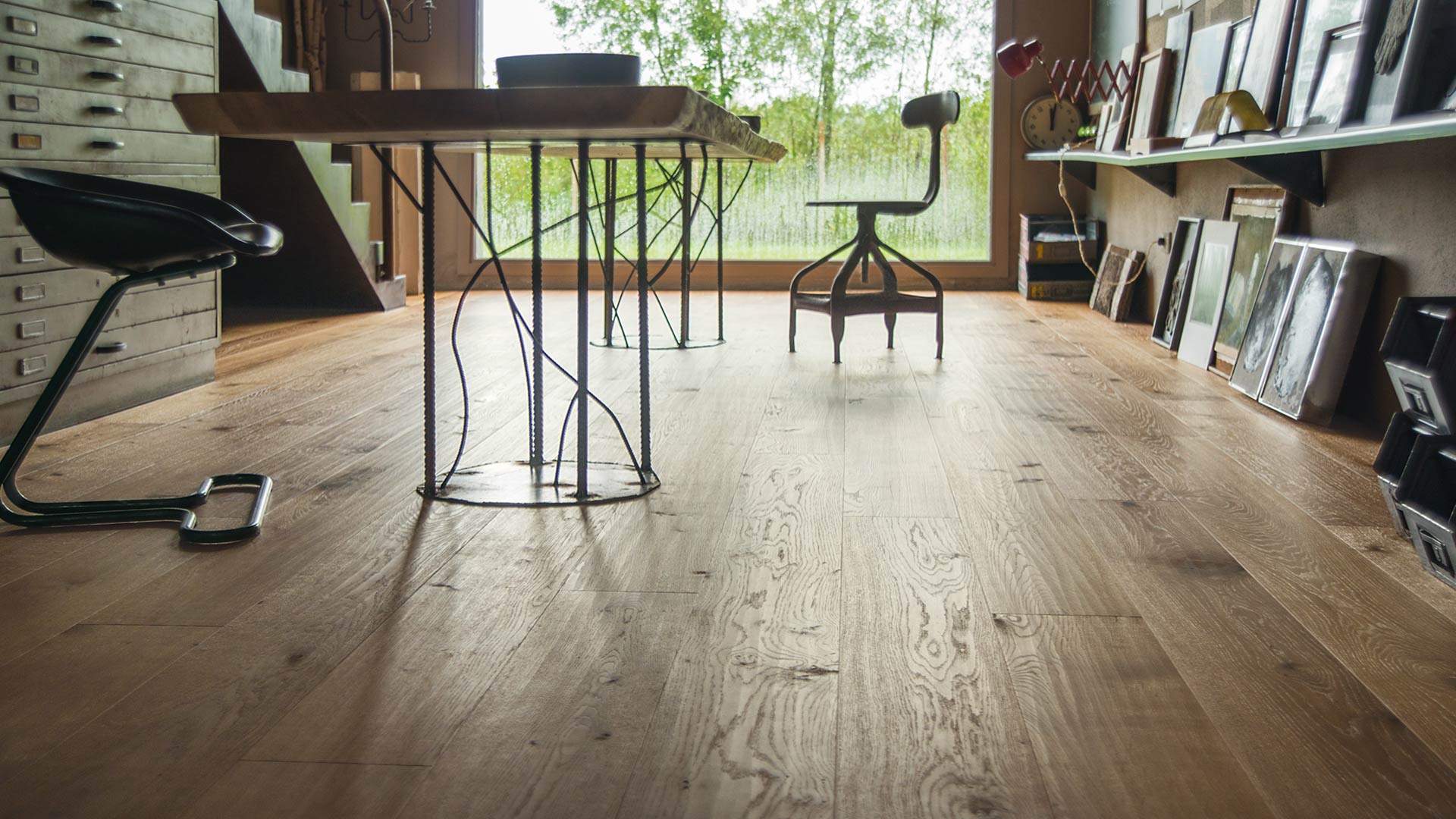 atelier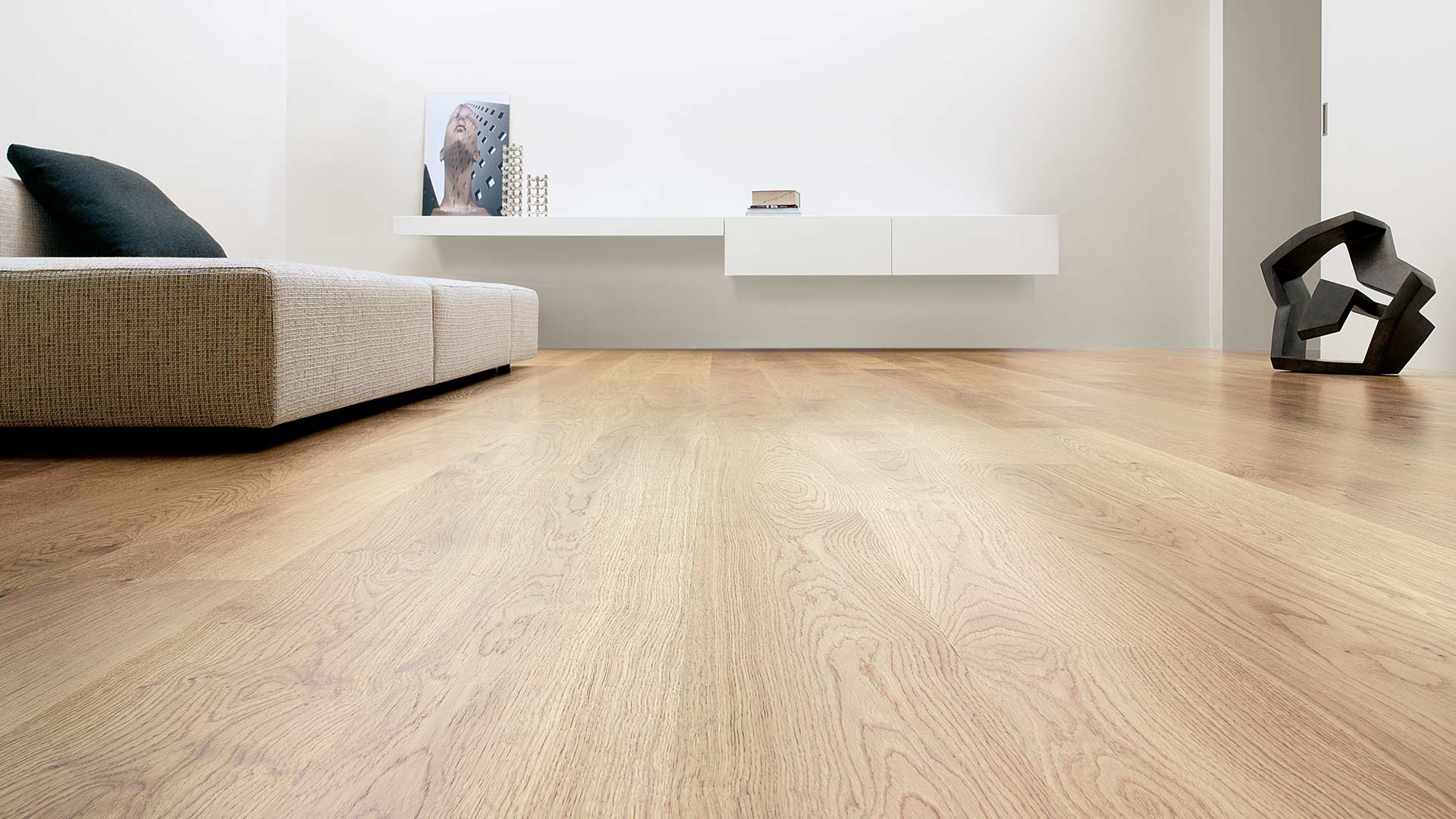 classica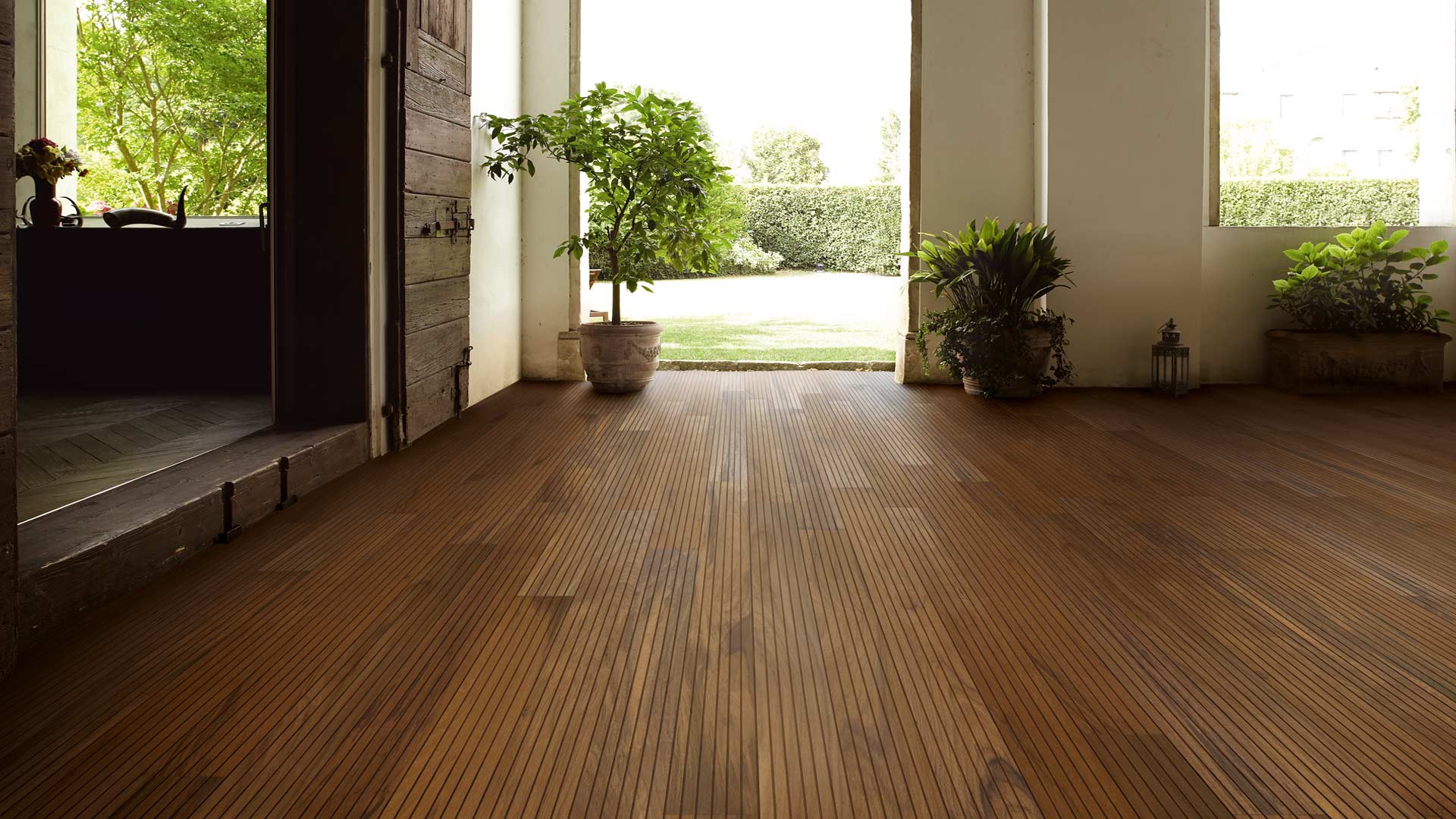 outdoor