Location: Shenzhen
Product:
Slide Tortora and Grisaglie Marino
Collection: Natural Genius and Classica
Architects: The One Mountain Union Design
Year: 2023
Partner: Casa Jolie
Zhongtian Villa in Shenzhen features exclusive woodfloor textures the like of Slide Tortora and  Grisaglie Marino herringbone.
The lakeside villa with a garden is a project designed for a young female client. 
The design team applied Italian-style modern minimalist language to the overall space, highlighting the luxury material textures through simple forms and colors.
With geometrically-cut structures and fluid curves, this residence incorporates fun art mirroring the owner's aesthetic preferences.
The residence is mainly dominated by a soft color palette and  embellished with some colorful fun artworks. 
The double-height living room adopts simplistic carved lines and soft tones. The vertical lines in this area strengthen a sense of depth.
Besides, the organic wall patterns and the art installations hung on the ceiling echo with the natural grain of the carpets and marble floor.
The space brings in abundant daylight, which creates a varying environment throughout the day. Through the mix and match of diverse materials, the project creates a home full of freedom and exquisiteness. 
Project Creator: The One Mountain Union DesignSpecial thanks to Casa Jolie, Listone Giordano's official partner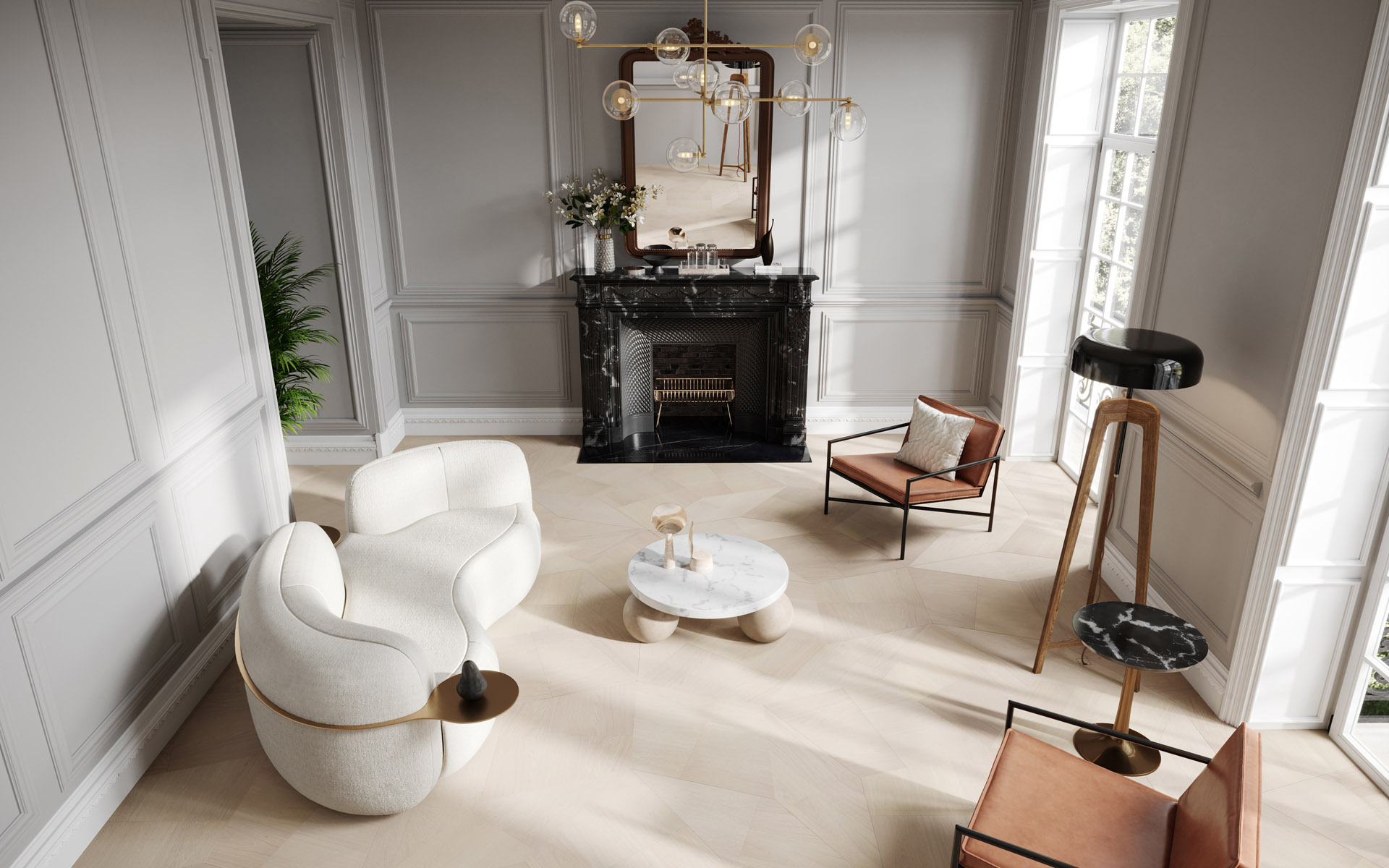 slide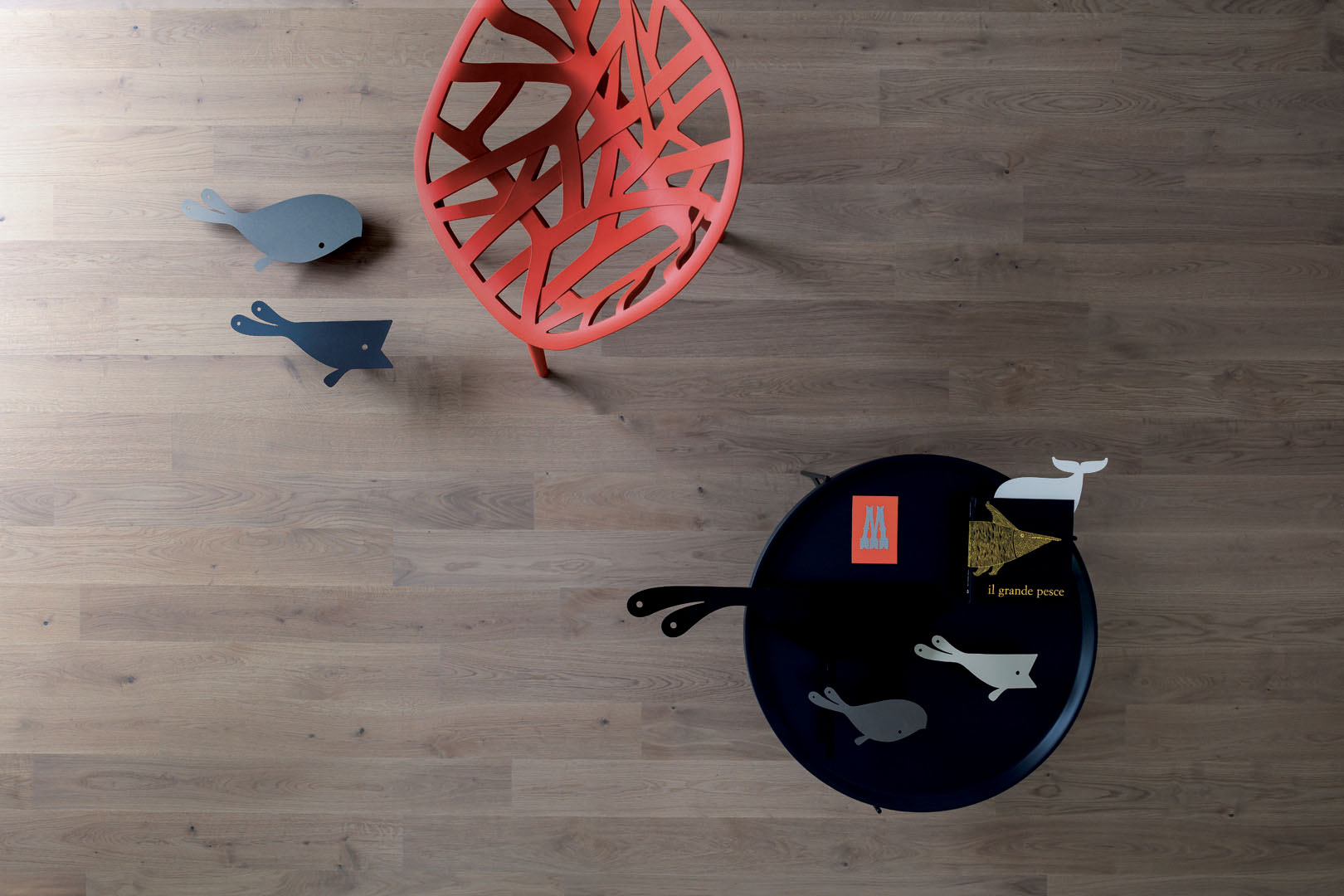 oak grisaglie