Listone Giordano and MINIMA showroom in Dublin
Location: Dublino
Product:
Oak Tortora
Collection: Classica
Year: 2023

Listone Giordano joins forces with MINIMA showroom in Dublin.
Minima has been working with leading luxury interior brands since its establishment in 1996 as an interior design consultancy and retailer. It stands alone as the exclusive representative of many labels within the Republic of Ireland, contributing to prominent private and commercial developments across Ireland, Europe and the Americas.
Their dedicated team includes in-house Interior Architects and Designers who guide clients, architects and designers in the selection of furniture, doors, lighting, flooring, window treatments and wall coverings that harmonise with the architectural vision.
With a steadfast commitment to quality, they invest time visiting the manufacturers factories to gain first-hand insights into the design and manufacturing processes.
Supervising the supply and fitting process to ensure timely completion has been pivotal in cultivating Minima's loyal clientele.
Minima's elegant showroom, in One Ballsbridge which opened in September 2023, exclusively features products from B&B Italia, Maxalto, Glas Italia, Lualdi doors, as well as lighting fixtures by Davide Groppi, Giopato and Coombes, Flos and Henge products and has recently incorporated Listone Giordano high-end wood flooring collections. It features a warm and welcoming wood floor in soft Tortora Grey of the Classica line.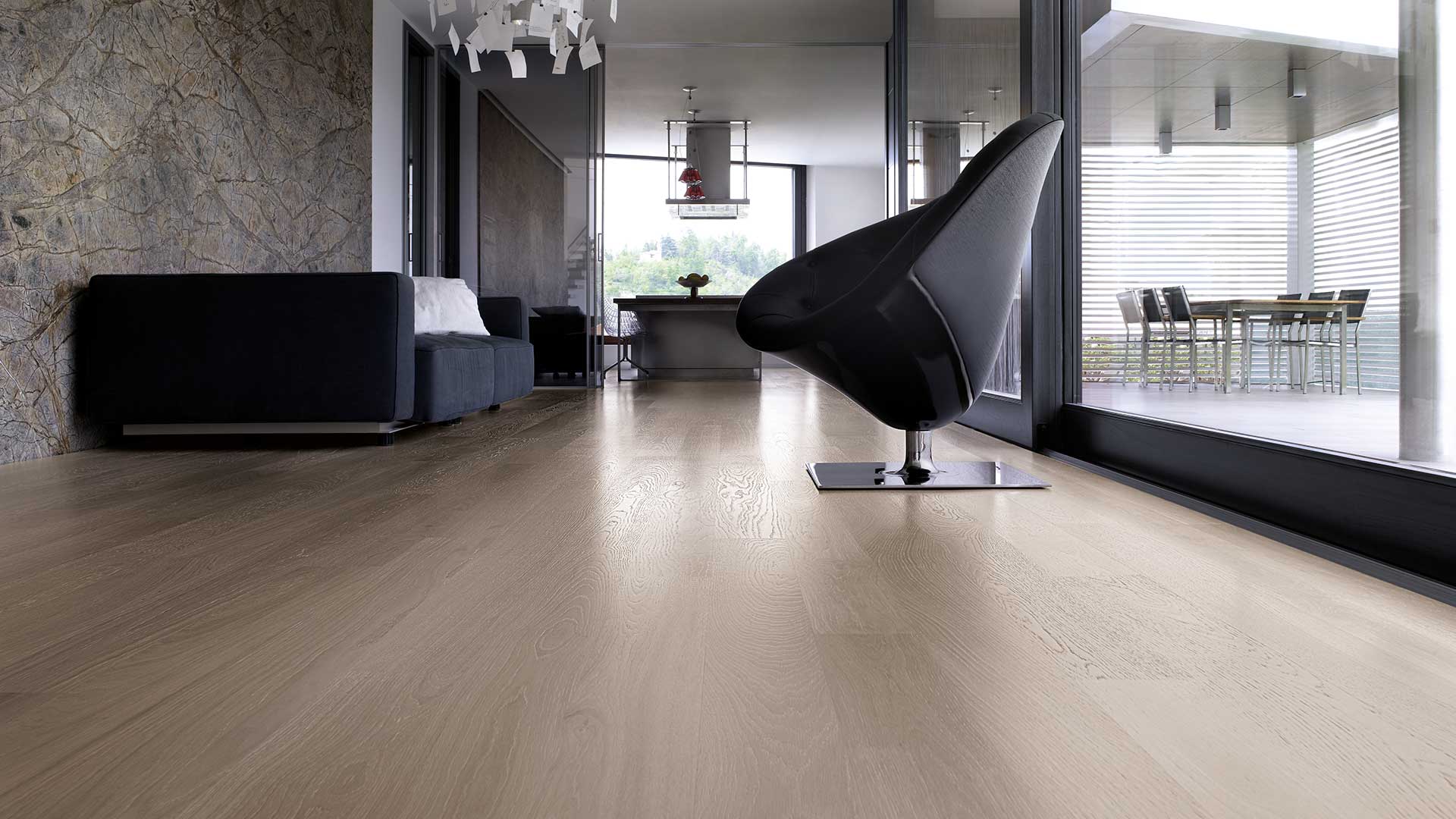 Oak michelangelo