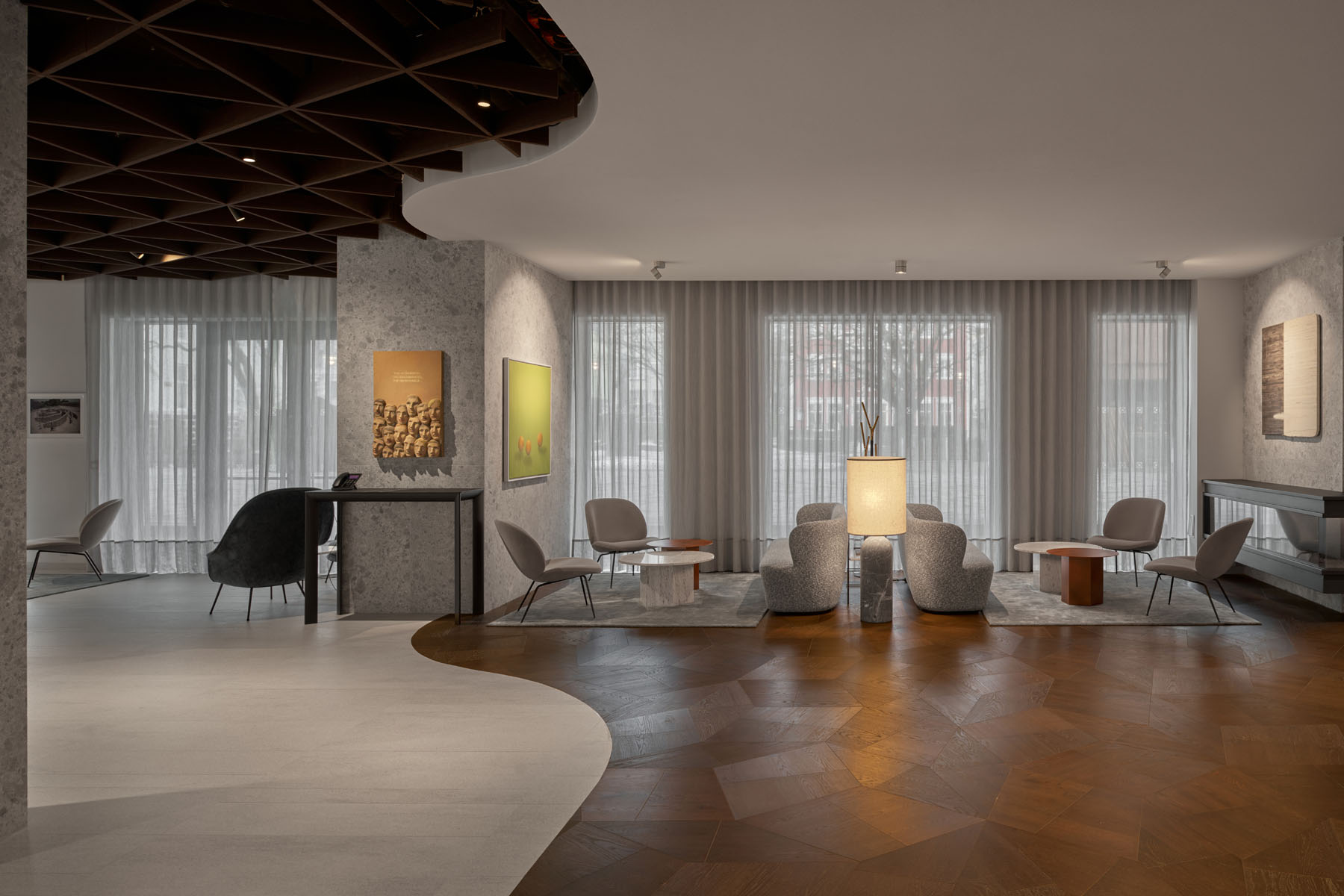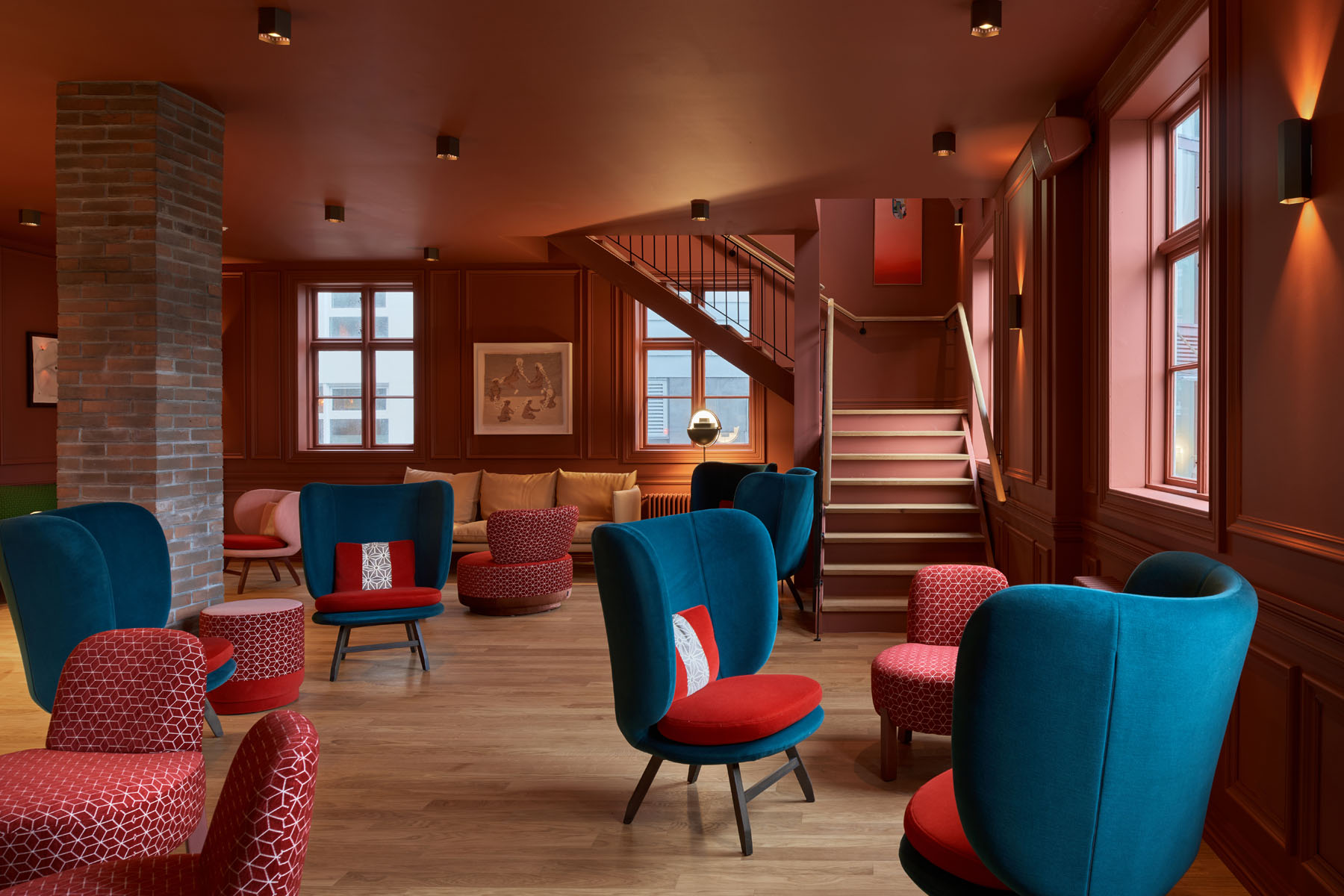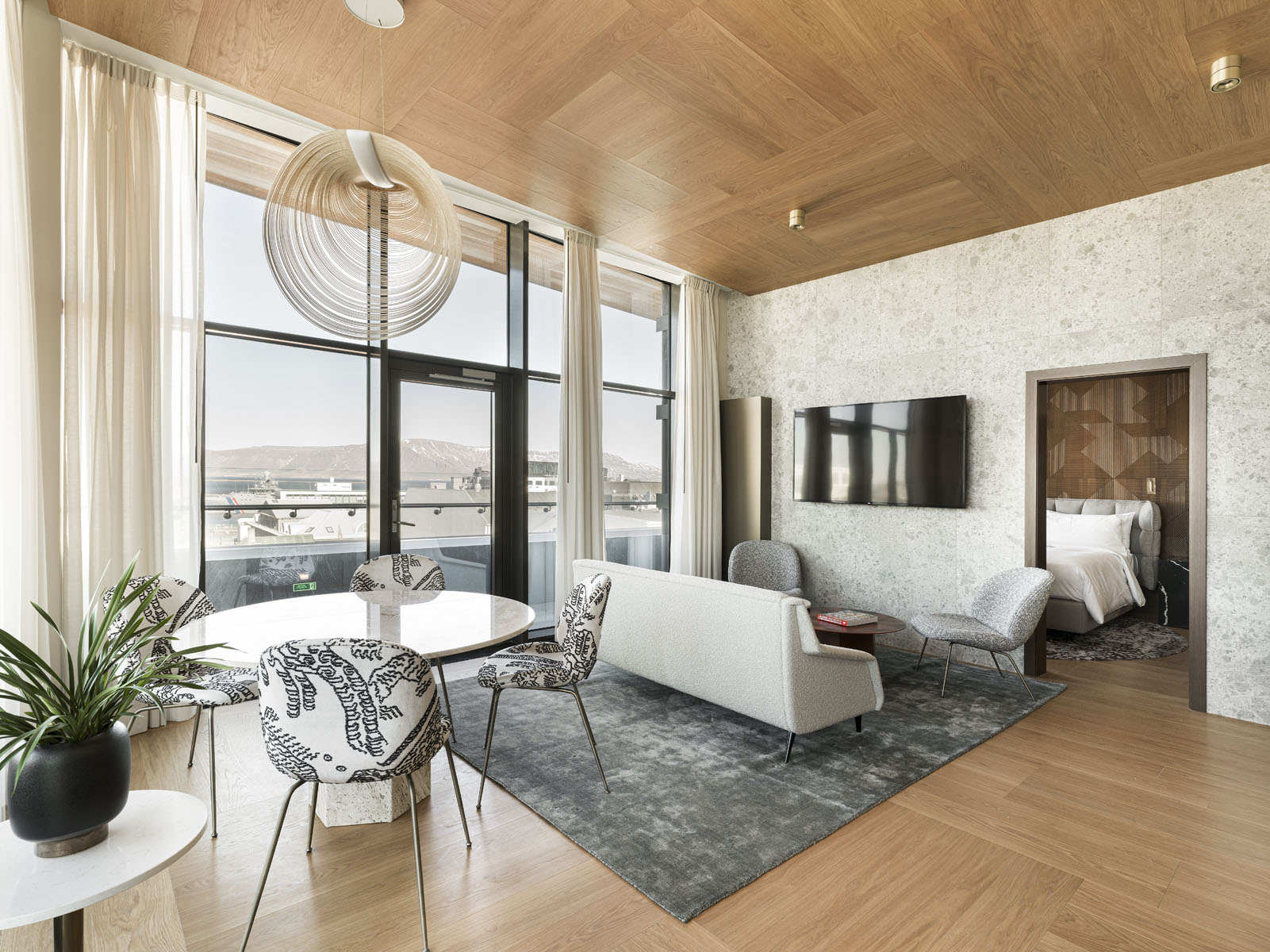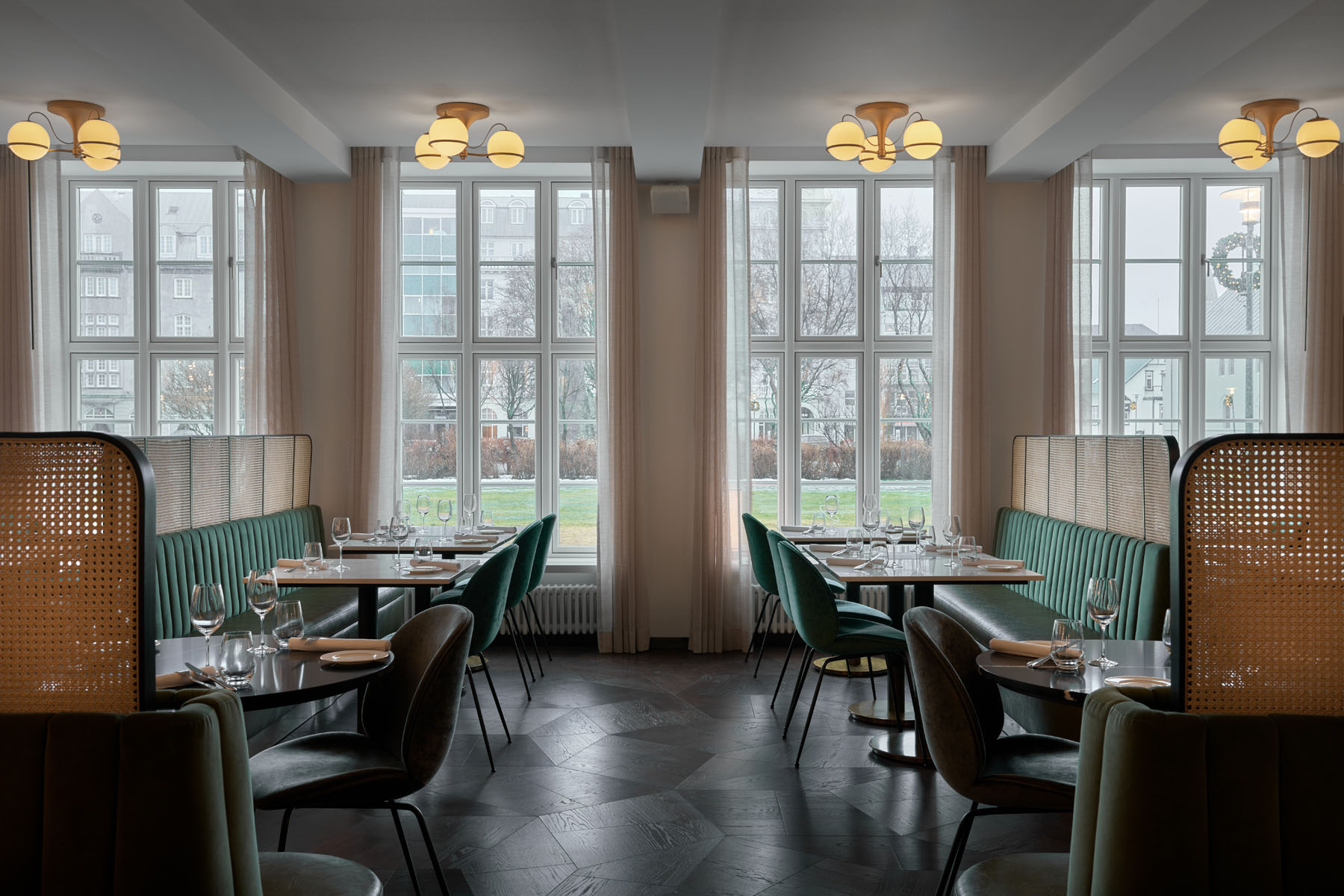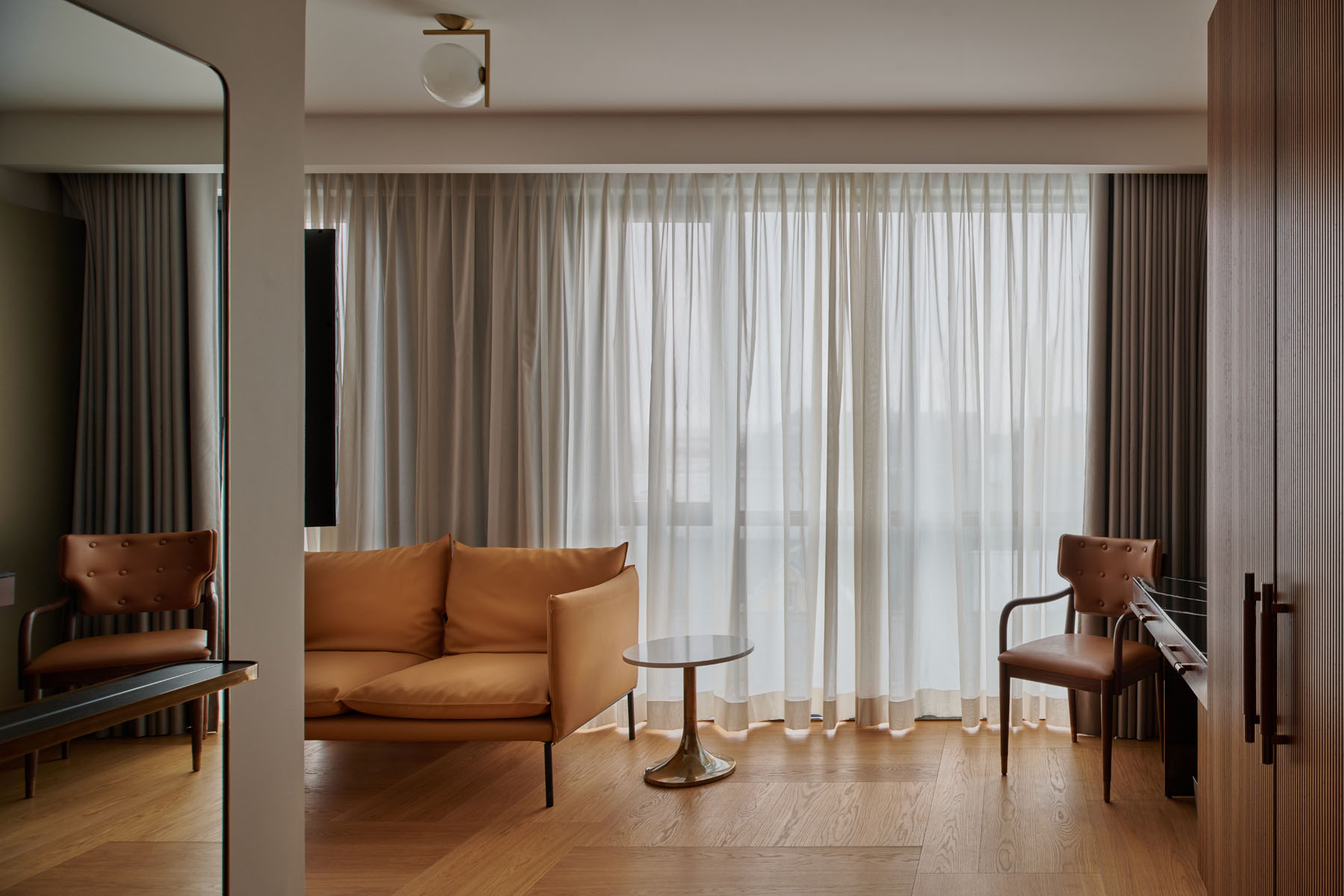 Location: Iceland
Product:
Foxtrot Natural Oak, Slide Biancospino, Slide special colour, Listone 90 Oak
Collection: Natural Genius e Classica
Architects: Paolo Gianfrancesco
Year: 2023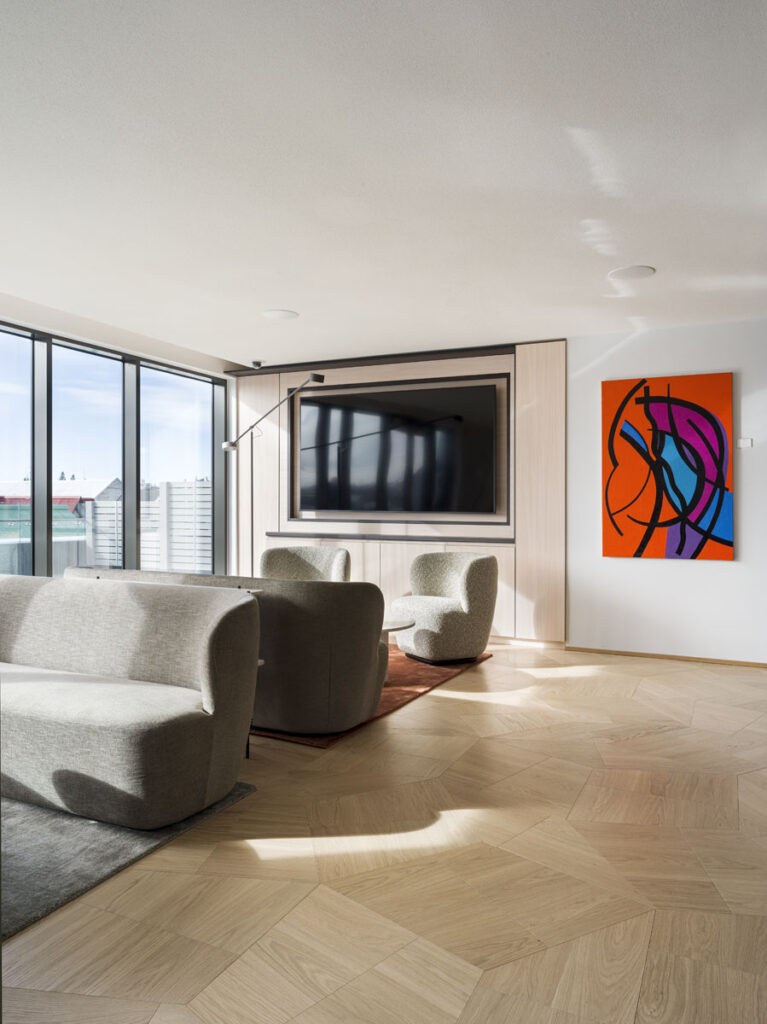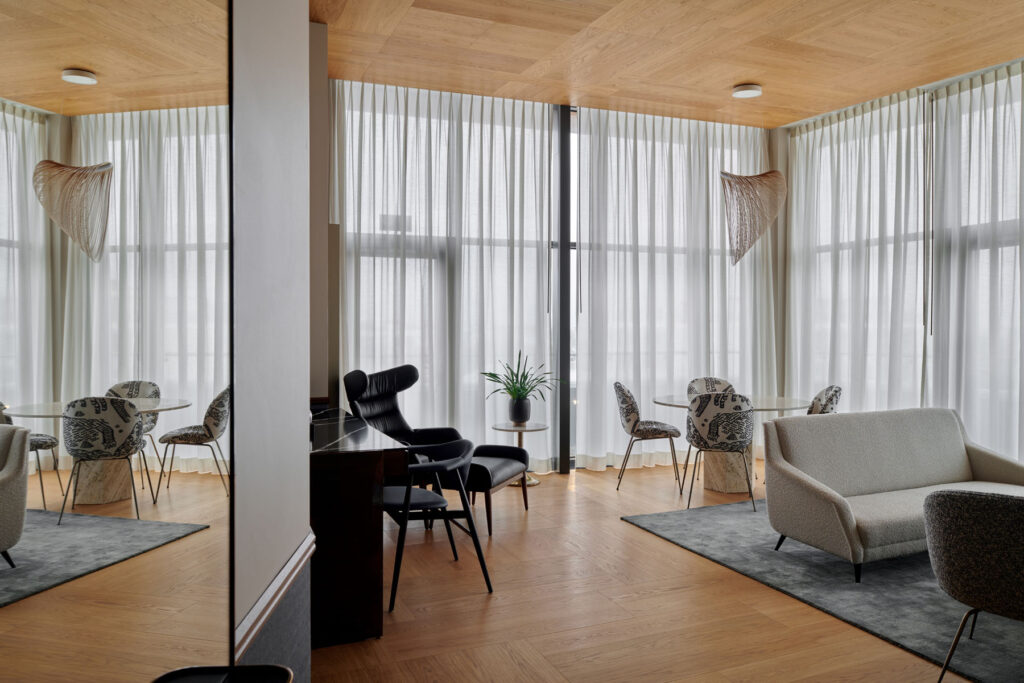 The Parliament Hotel in Iceland makes its breakthrough
It is a destination for discovering the capital of the land of fire. It is located in a complex of no less than seven buildings, both renovated and new, on the doorstep of the Icelandic parliament – Alþingi – in the heart of Reykjavík. One of the flagships of the Curio Collection by Hilton.
The integral project, encompassing the new structure as well as the careful restoration and conservation of the existing parts, has made it possible to return the important heritage of this complex to the city. The most demanding restoration involved the old Landsímahúsið – the National Telephone House -, which reflects the elegant and classical architectural style of the local Austurvöllur square. In perfect harmony with the local culture, the hotel opens to the public with the Telebar and the Hjá Jóni restaurant, which welcome guests and locals alike to enjoy the view of the capital in what was once the headquarters of Iceland Telecom.
Surrounded by three squares and only a few steps away from Reykjavik Cathedral, the Harpa Concert Hall, City Hall and the trendiest harbour area, the 163-room hotel has a prime location in the city's most prestigious area. In addition, the proximity to Reykjavik's Old Harbour offers spectacular views of the Northern Lights in winter and the Midnight Sun during summer.
For meetings and events, the hotel boasts several rooms, as well as an exclusive SPA and charming common areas, such as the lobby. The recently renovated Independence Hall can accommodate up to 200 people, suitable for the most important occasions. Other event spaces include the Ladies School, a perfect setting for both formal and informal events, with a maximum capacity of 100 guests.
The wooden surfaces, covering walls and floors, are characterised by the elegant made in Italy design. The random Slide pattern from the Natural Genius Listone Giordano collection plays a leading role in the interior design project (the geometric Foxtrot highlights the refined suites) by architect Paolo Gianfrancesco.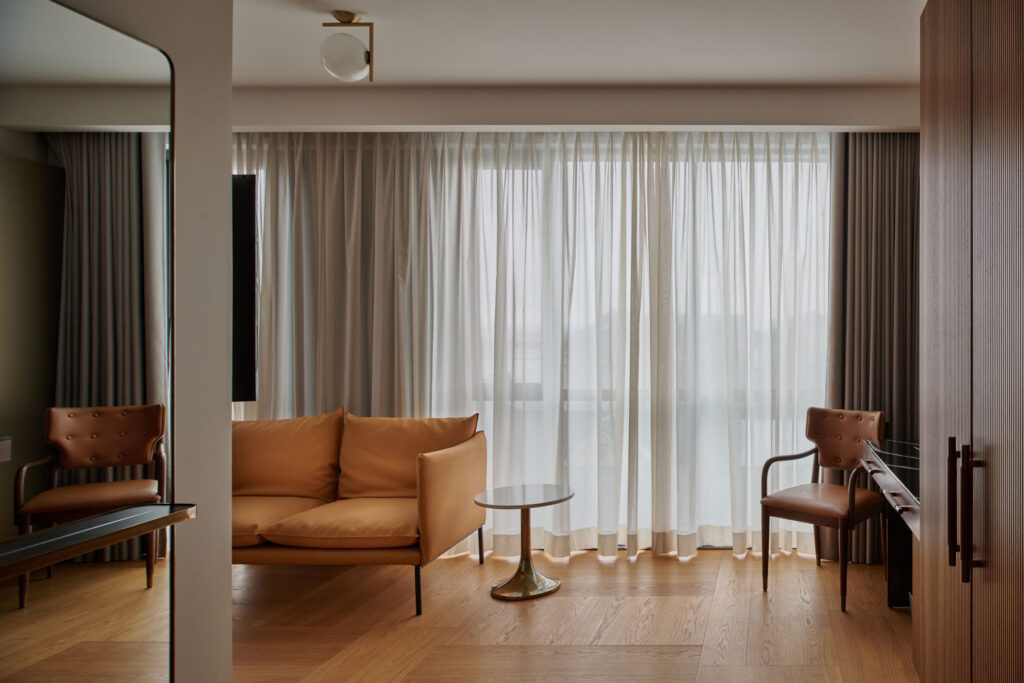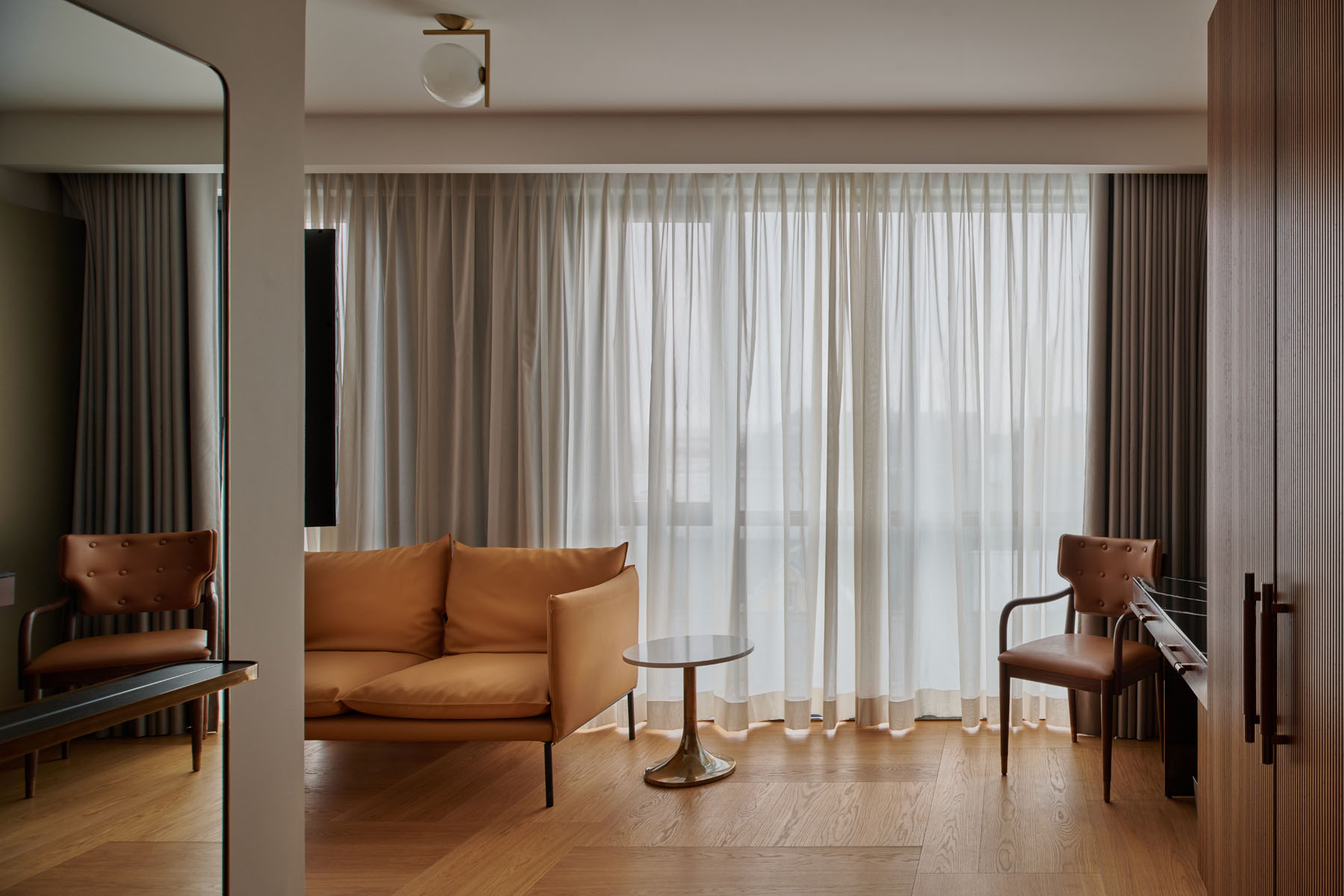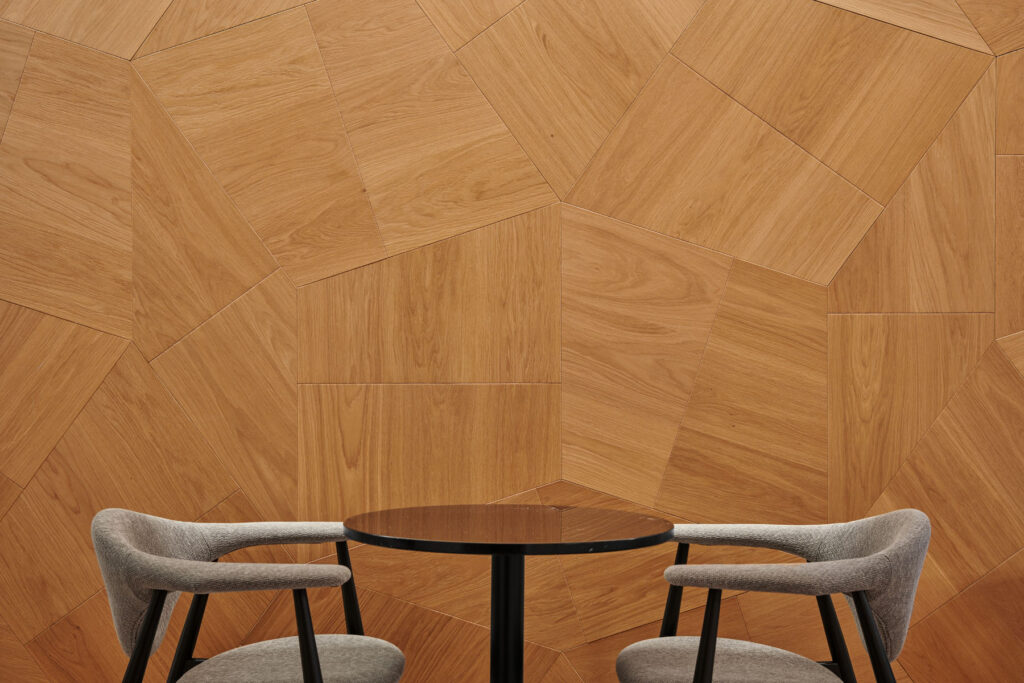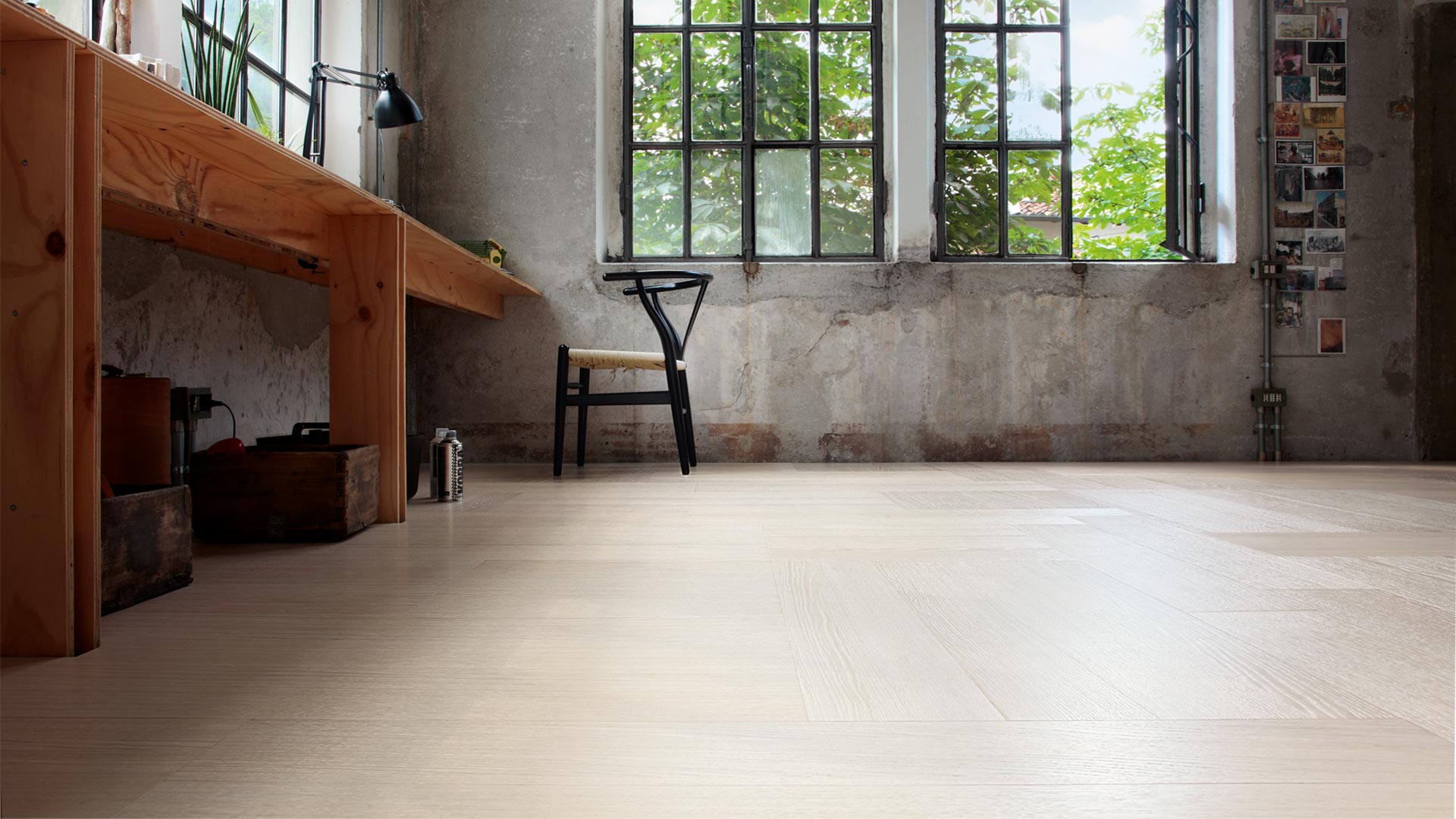 foxtrot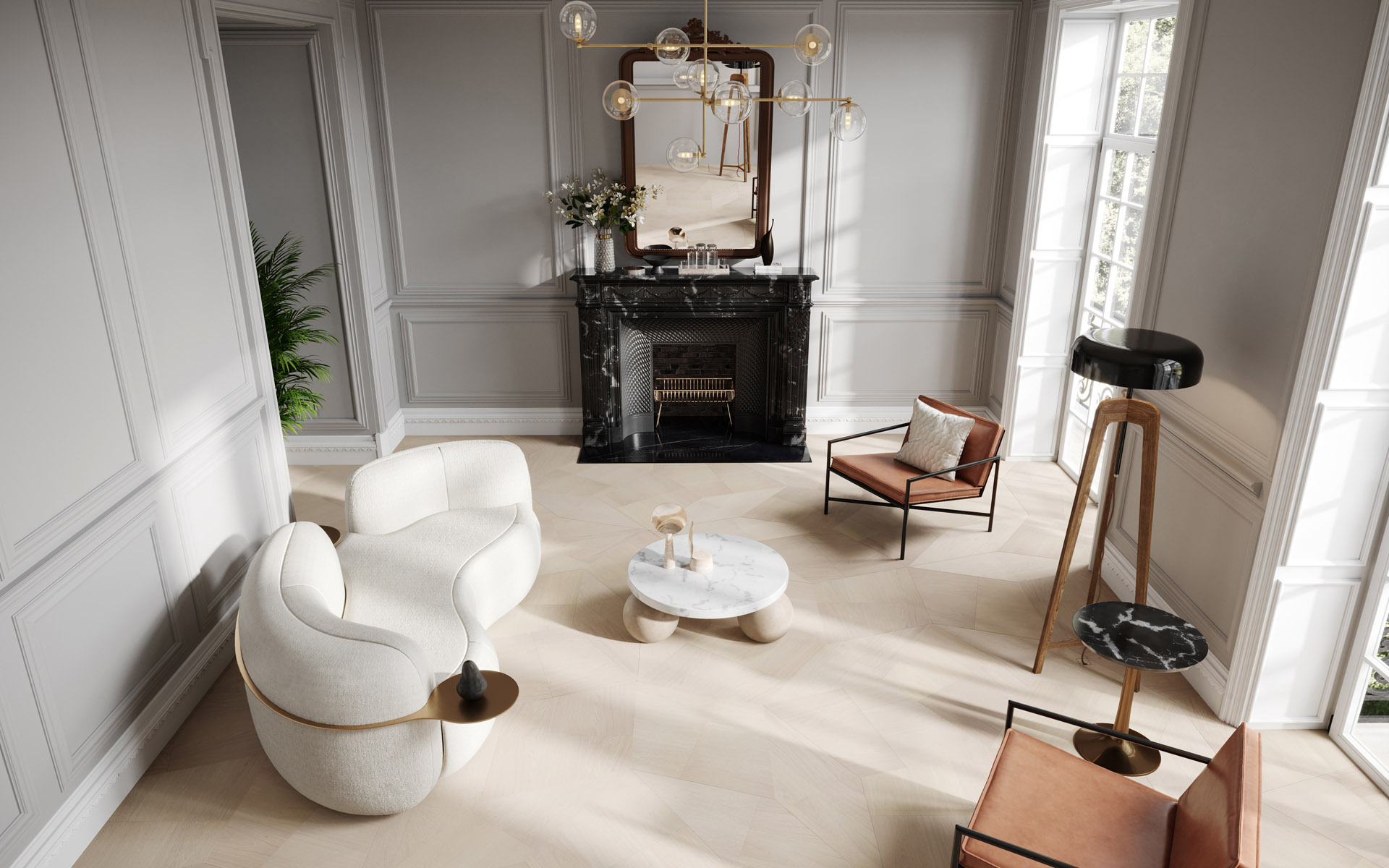 slide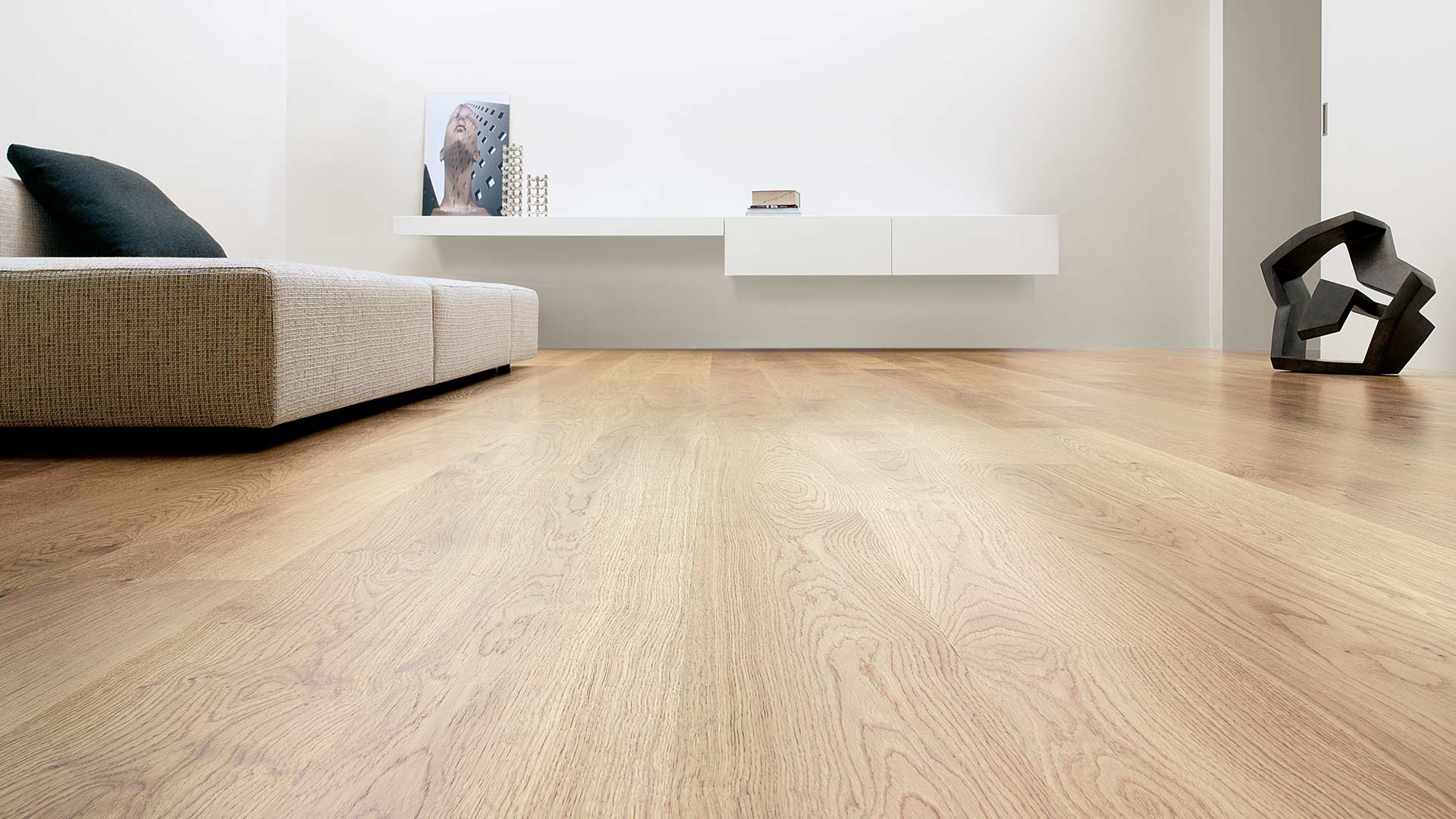 Oak