What is behind Listone Giordano?
A family passion,
a long history of business acumen.
The roots of the Listone Giordano brand reach deeply into tradition. A long history of business acumen behind them, the Margaritelli family has, over three centuries and four generations, been intimately involved with an extraordinary material: wood. But the family also looks to the future with an innate spirit of innovation and an authentic passion for research and discovering new roads.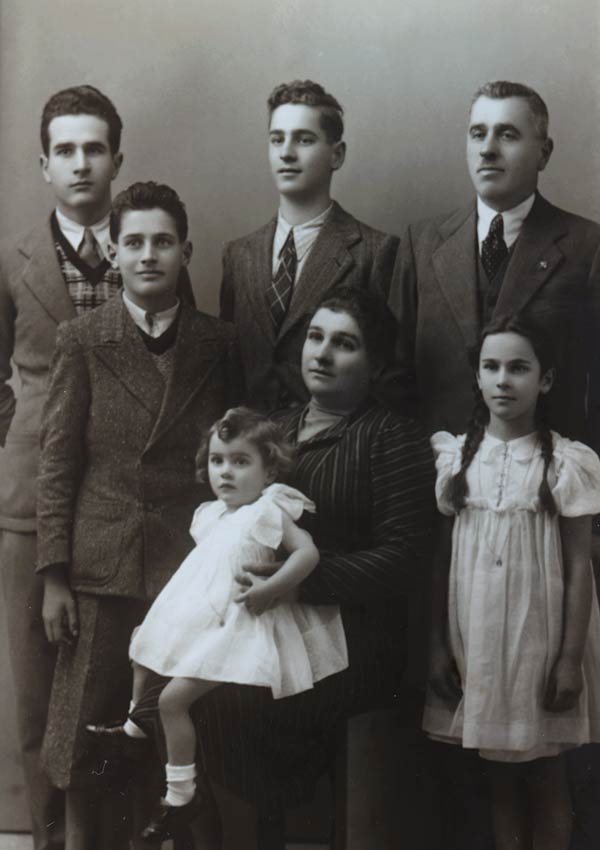 1870
The origins
of a passion
familiar.
Margaritelli Group
1870

The origins

Eugenio Margaritelli specializes in the production of mechanical tools for agriculture and forestry.

1904

Wood: raw material

Fernando Margaritelli directs the activity to the sector of forestry processing and wood processing.

1949

Reconstruction

Margaritelli starts the production on an industrial scale of wooden railway sleepers, of which it becomes the main supplier of the Italian Railways.

1962

Fontaines

Establishment of the Fontaines plant located in France, an advanced production center specialized in forest management and in the first wood processing.

1984

The Listone Giordano patent

It is the year of the Listone Giordano patent, with which an innovative product is established that establishes itself as a world leader in the market of high-end wooden floors.

1995

The Listone Giordano network

The Listone Giordano retail chain develops, introducing a revolution in the distribution field in the wood flooring market.

2001

High speed technology

Following the acquisition of the Imprevib railway sector, Margaritelli began the production of railway concrete  sleepers certified for high-speed system.

2008

Natural Genius

The parquet meets the hallmark of design, creating Listone Giordano Natural Genius, the first experimental project that challenges architects and designers to rethink wood floors in a contemporary key.
1870
1904
1949
1962
1984
1995
2001
2008